The exhibition "Making of a Forest" is based on the current state of Czech forestry. It presents the keystones of forest-based production, forest maintenance and logging. The visual material for the exhibition was created over the course of one year and represents a time-lapse record of the 100-year-long cycle of a forest. It captures the process of cultivation of trees, logging and the transformation of trees into wood.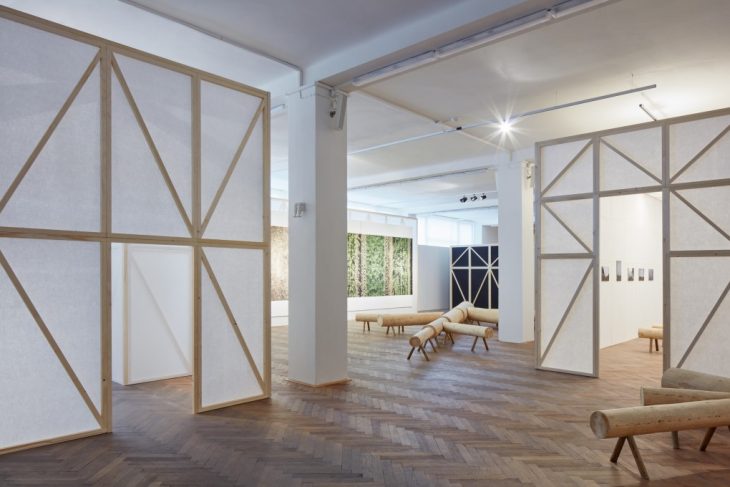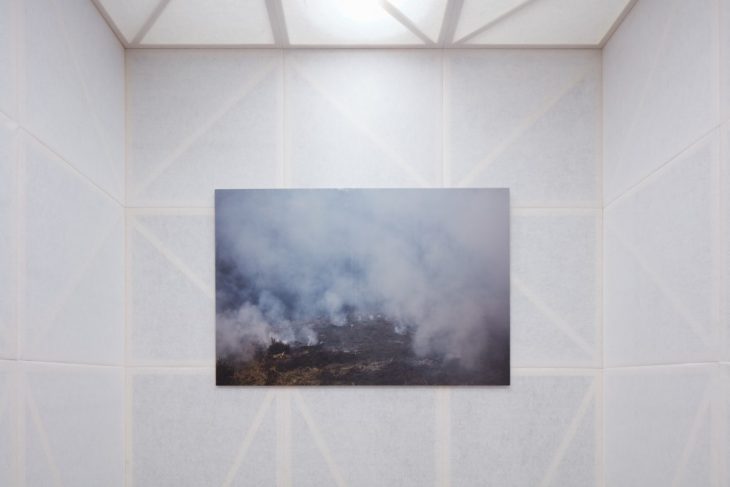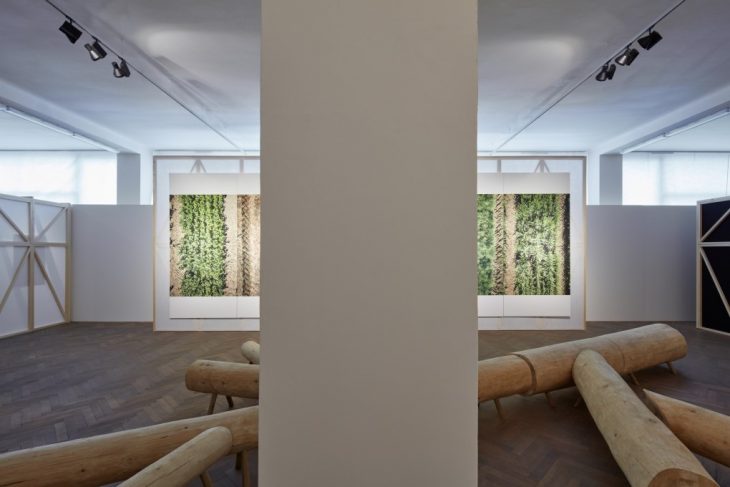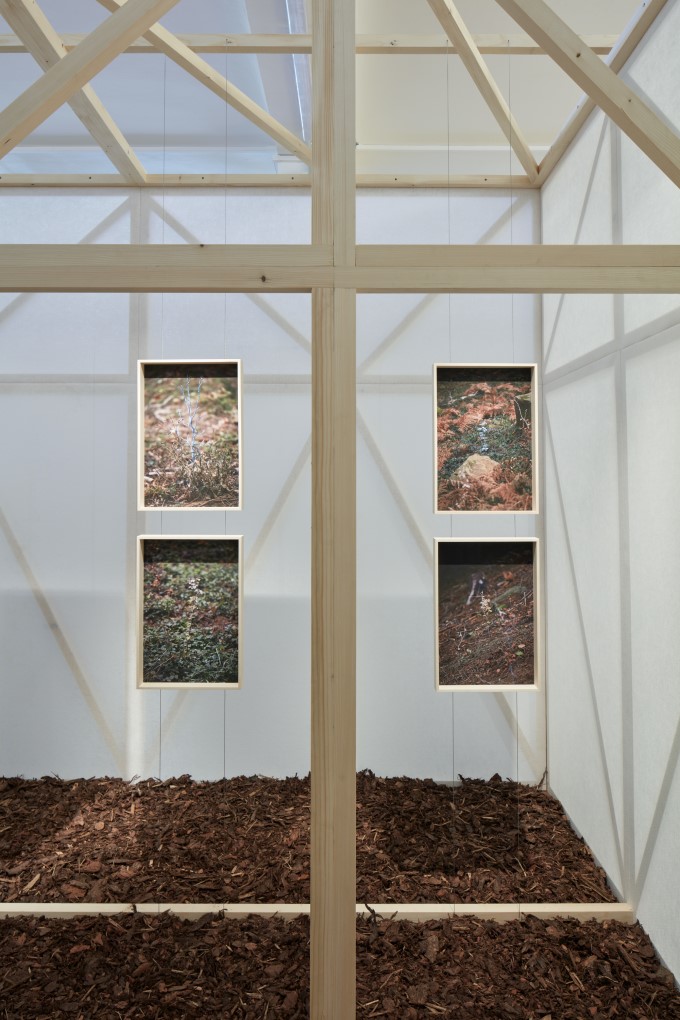 The exhibition reflects the cultural conception of a forest. We're passing through an urban environment, through exhibition halls whose visual and structural nature makes reference to the "temples" of our civilization. The photographic representation calls into question the very dichotomy nature vs. culture, art and industry. Our view of the forest is an anthropocentric one – we see it as a silvicultural environment.
By placing emphasis on the activities that affect the function of forests, we're opening a debate about the nature of human influence. We believe in social responsibility and a long-term concept of forestry which will preserve the complex role of forests in both cultural and natural contexts.
Architect's description:
Exposure of exhibition separates each photography topic into the independent space, even though together it generates outer cover. This double perception doesn´t show it all at once, but offers intimate room for each topic and together with fractional elements creates staged unit.
Unique inside surroundings of each cell complement main topics of exhibition. Objects are made of prefabricated wooden panels. Fractional elements are coated by nonwoven fabric. The color of fabric responds to function of panels. Black serves for the space where we want to set dark, white on the contrary for the illuminated space.
Installation composed of panels breaks exhibition space into urbanized environment. Wooden construction made of panels repeats in rhythm and gives touchstones to exhibition hall. Besides exhibition objects there is also supplementary installation which can be used as furniture or building kit for the youngest visitors.
Concept: Kloboucká lesní, Boysplaynice, Mjölk architekti
Photography: BoysPlayNice
Architecture: Mjölk architekti
Realization: Kloboucká lesní
Graphic design: Lenka Mičolová