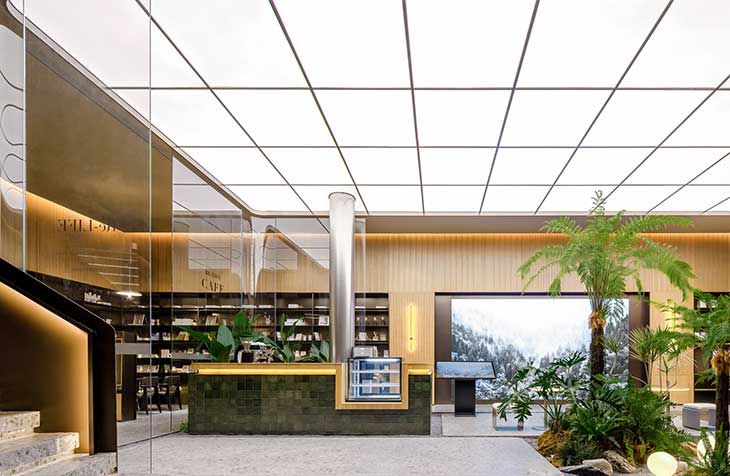 Design firm AOD finished their latest project Jinke City Light. AOD creates the lively epitome of community life with the concept of urban life located in Qionglai. The designer endeavors to extend the upper classes' ultimate expectation for future life and construct fine modern residence through diversified scene experience and young community atmosphere with completed infrastructure.
"Urban residents always have a beautiful expectation for nature. We hope to demonstrate the pure spatial vividness by restructuring the balance between nature and city."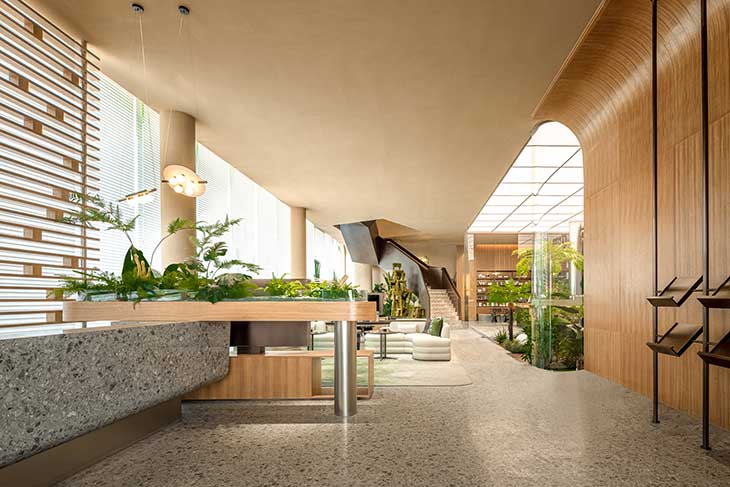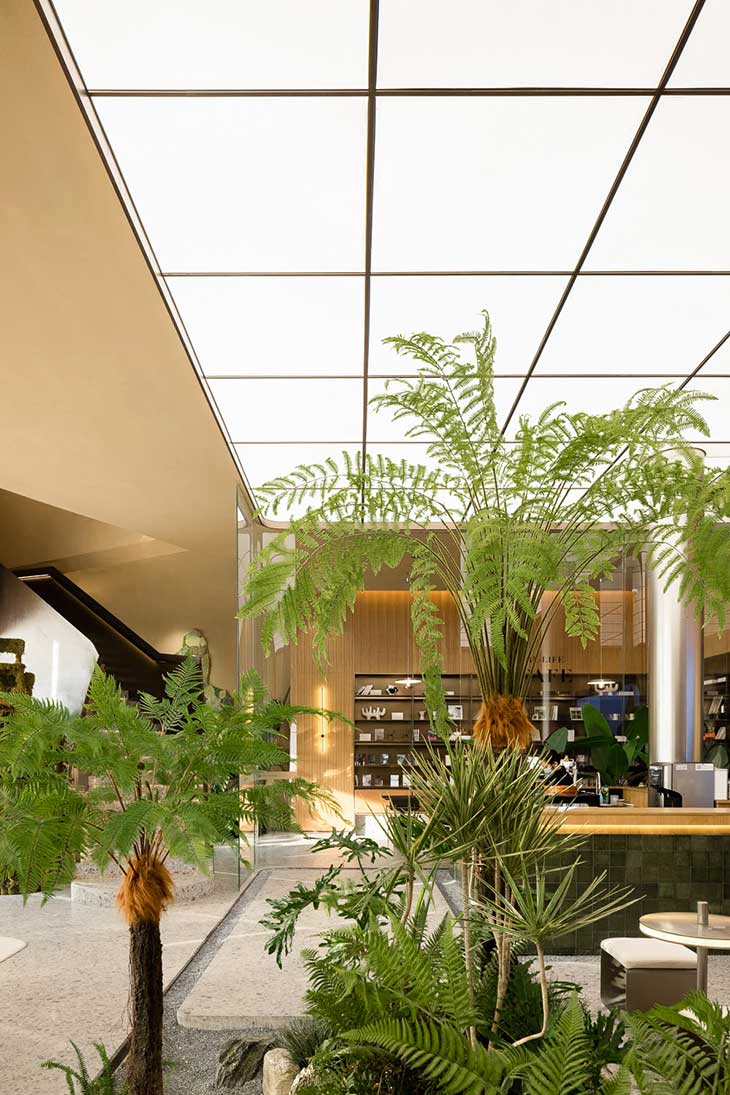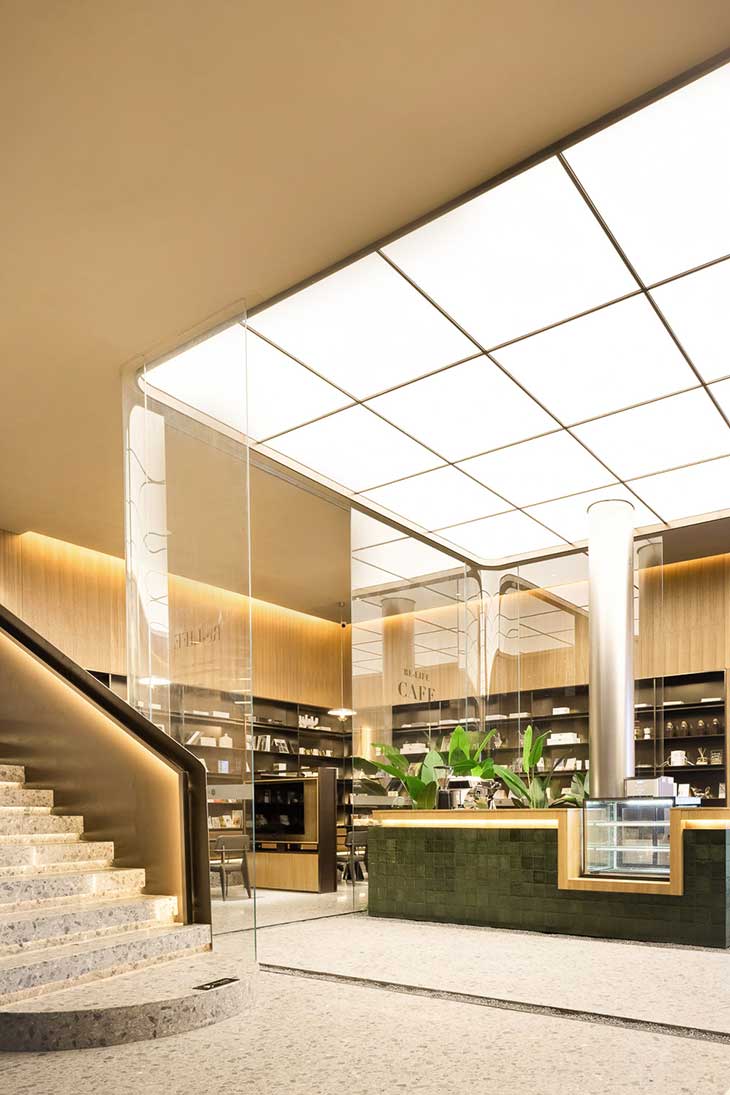 According to AOD, design is progressing in a new direction and having a long-lasting impact on people's lives. A competent designer should have keen observational skills. In conclusion, to some extent, "design means a lifestyle."
A conversation between man and nature is established in the space's simple wooden finishes and window blinds, which are inhabited by a variety of different living forms. The interlaced wooden parts show a harmonious coexistence of nature and art, illuminating the seemingly endless vividness of the natural world.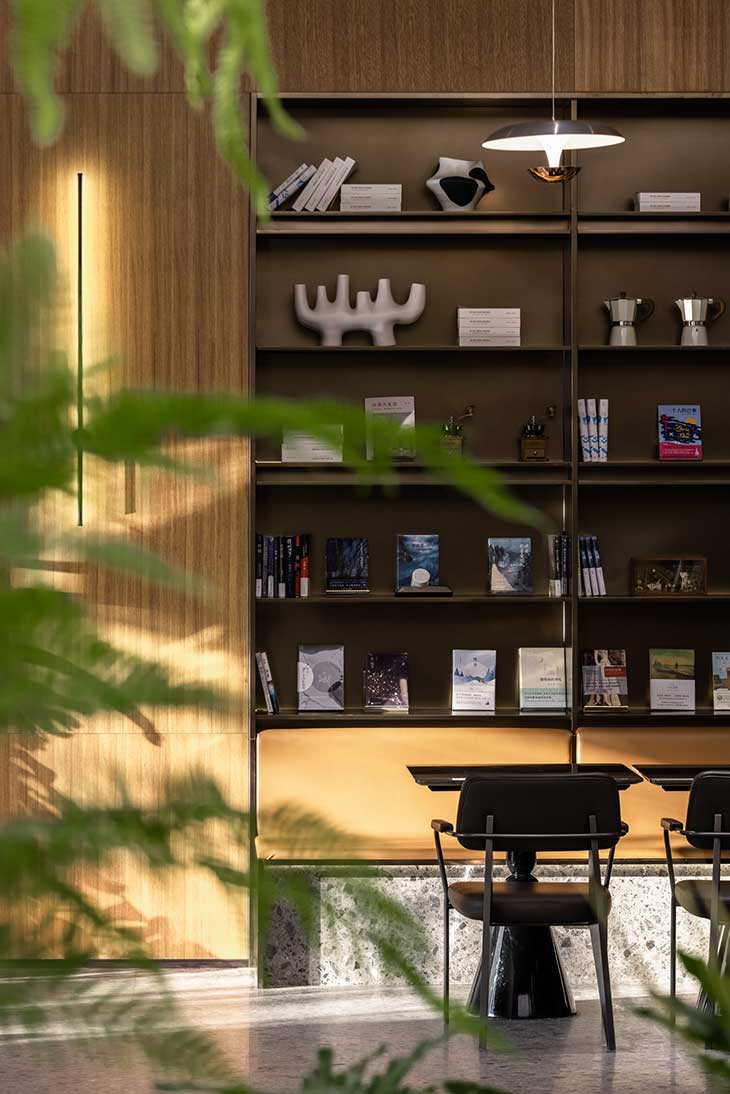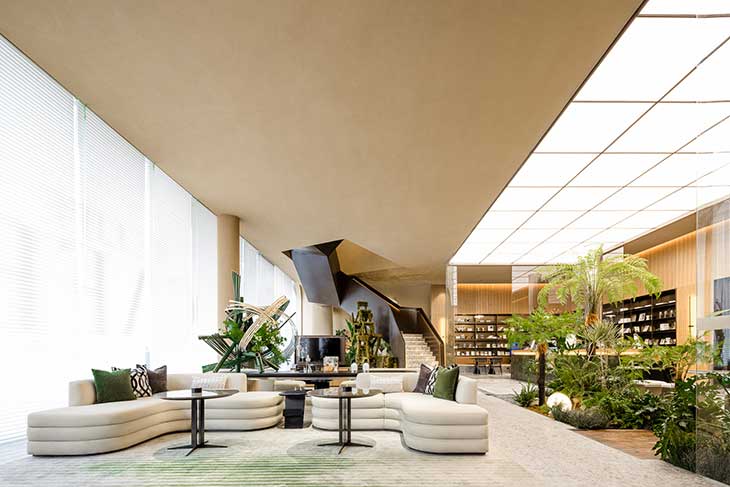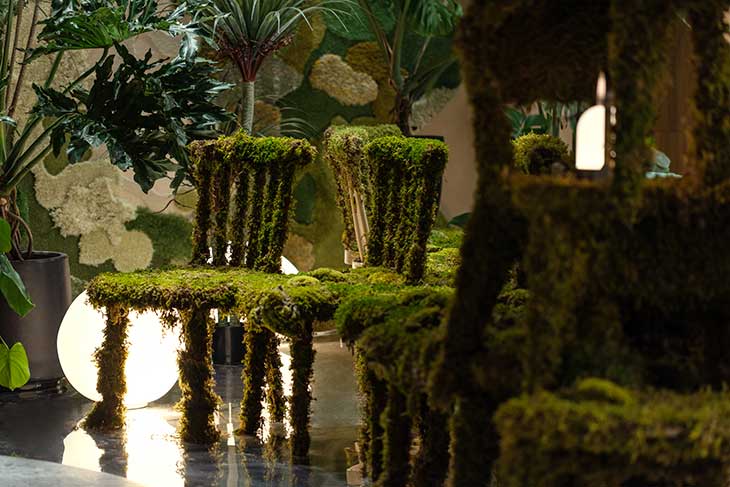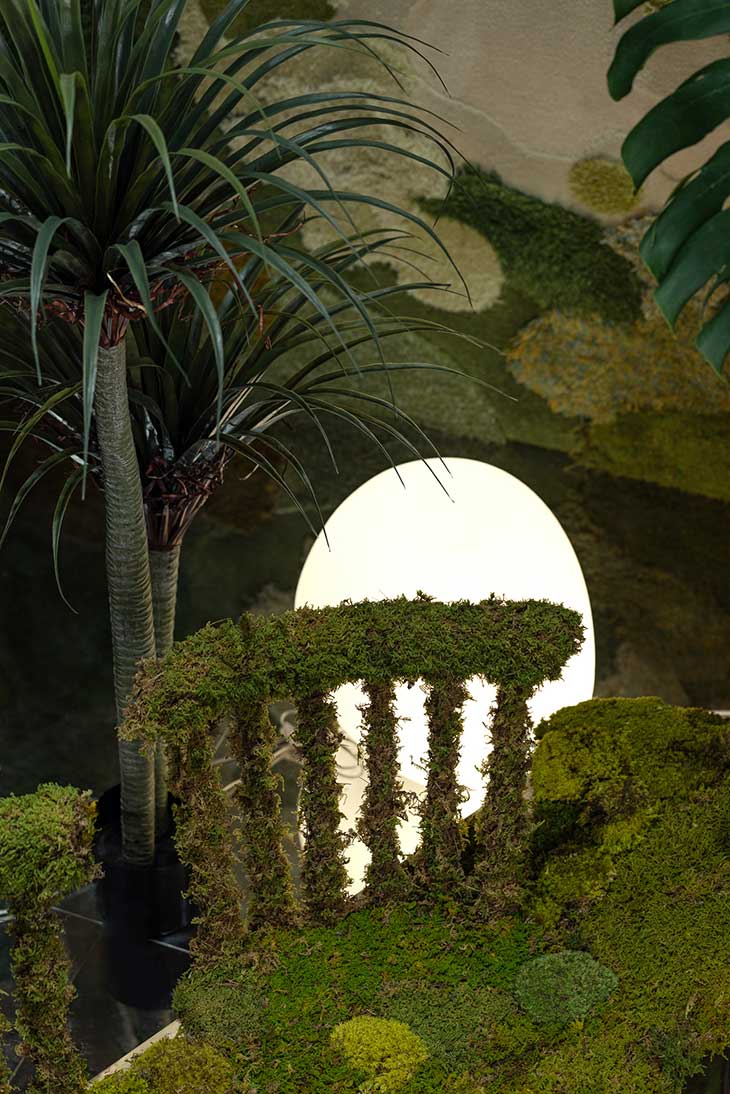 A natural palette is created by combining warm beige and wooden tones with various shades of green, displaying light poetic ease. Through the construction of a soft, emerald-green grass, rolling hills, and beautiful forests using collage, the designer creates a joke that embodies the expectations and fantasies of the inhabitants for nature.
"Like the progressive approach of 'embedded structure' in literature, we integrate forest, cafe, community and life into the space — embracing breeze across the lush forest, surrounded by clear greens and pure sunshine, cozy and tranquil."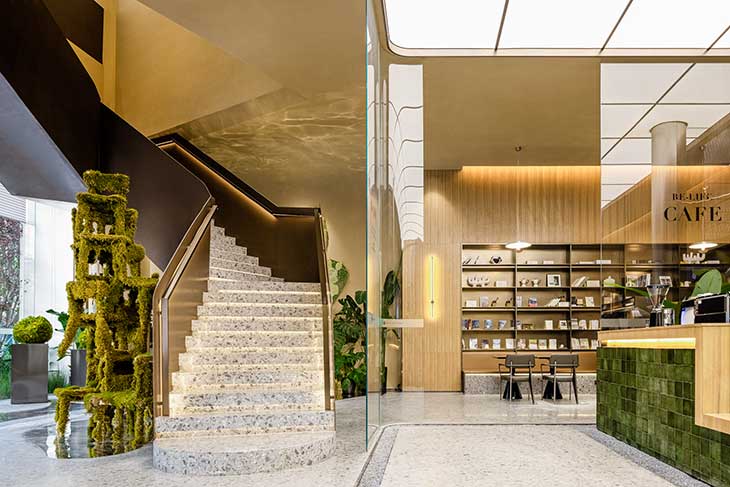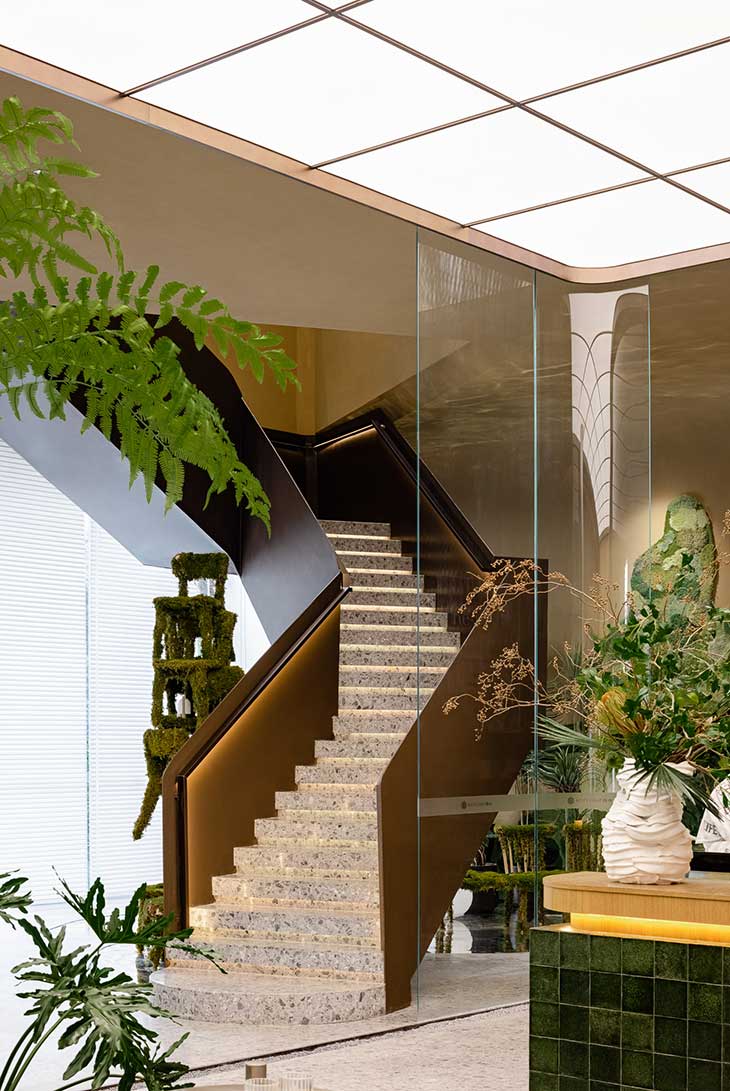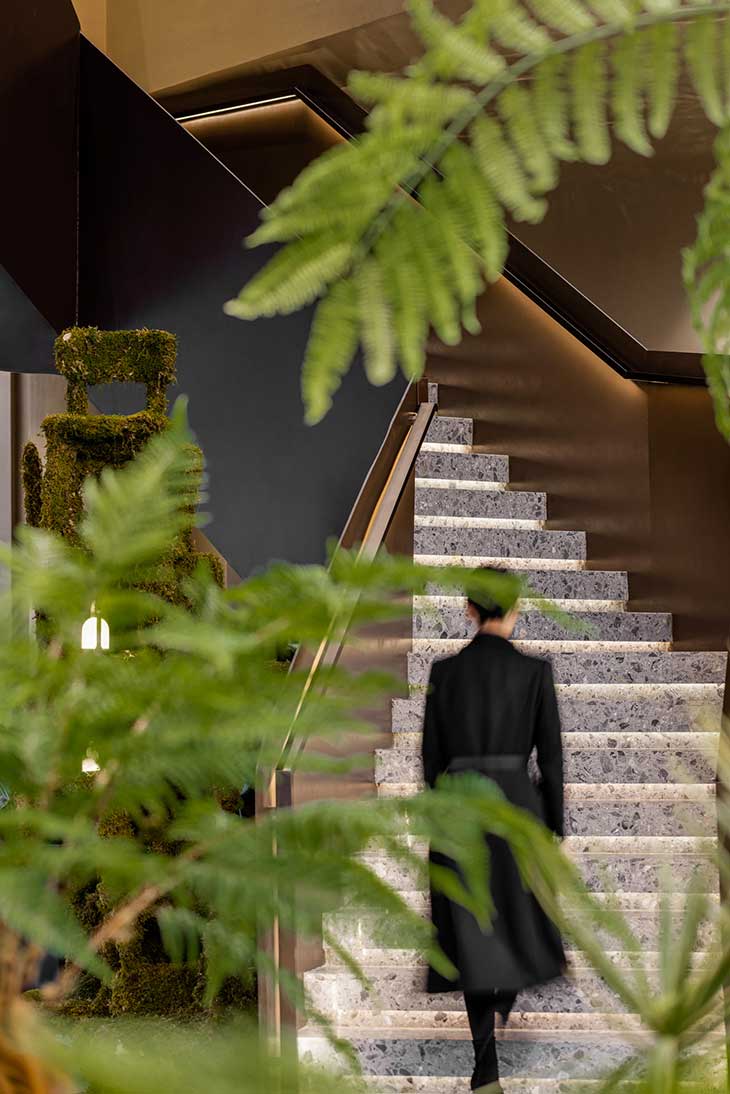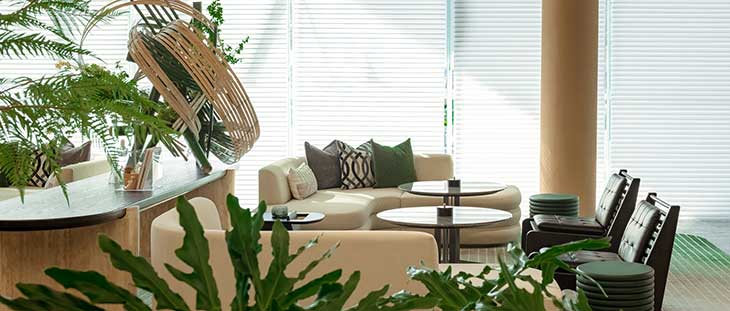 Exploring the long-term worth of sales centers to benefit residents in community life will be the key task for land agents and designers going forward.
AOD builds a living showroom of natural scenery and forest aroma based on the "CO-LIFE Experiencing Hall" and the mutual logic of "Market, Space, and Product" from the point of servicing inhabitants' lifestyle. The designer incorporates landscape design with life experience, improving the practical value of the space and realizing the commercial value while integrating future lifestyle. This is done with the help of cultural aspects of a coffee shop and the fundamental distinction of contemporary lifestyle.
Project information
Location: Qionglai, Sichuan
Site Area: 342 sq meters
Client: Department of Landscape for Sichuan of Jinke Group
Client Team: Liu Kaihong, Wang Xuefeng, Teng Zhaoxia, Yi Qibin
Date of Completion: 2021
Design Firm : AOD
Design Team: James Liu, Zhang Yang, Bai Yiwen
Photographer: Zhudi@SHADØO PLAY