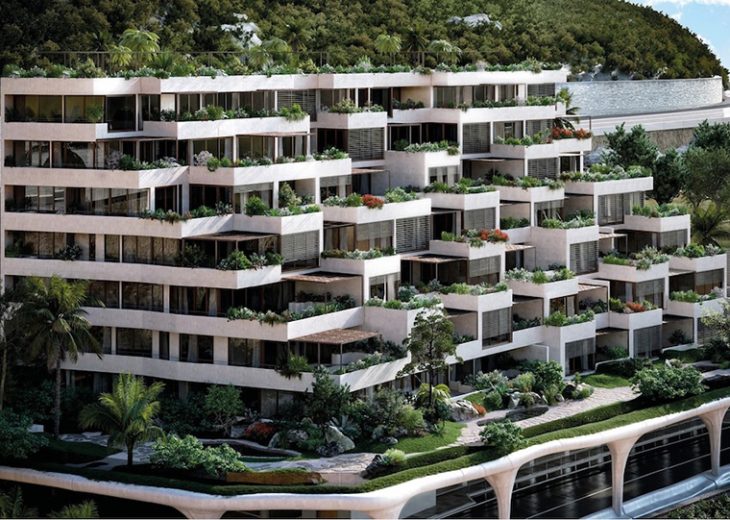 Monaco is packed full of luxurious residences, offering world-class amenities, stunning design, and fabulous views of the Mediterranean Sea. Indeed, it's one of the reasons the worlds' rich and famous opt to call the principality home.
However, due to Monaco's compact size, rocky terrain, and ever-growing population, urban planners and architects are constantly challenged to design developments that meet the needs of the principality.
One example of Monaco's most superb residential developments is L'Exotique, a sought-after development located in the popular district of Jardin Exotique. Cleverly designed to blend into Monaco's cliff edge seamlessly, L'Exotique is a new development that shines a light on Monaco's architecture. Let's take a look at this beautiful luxury development in Monaco!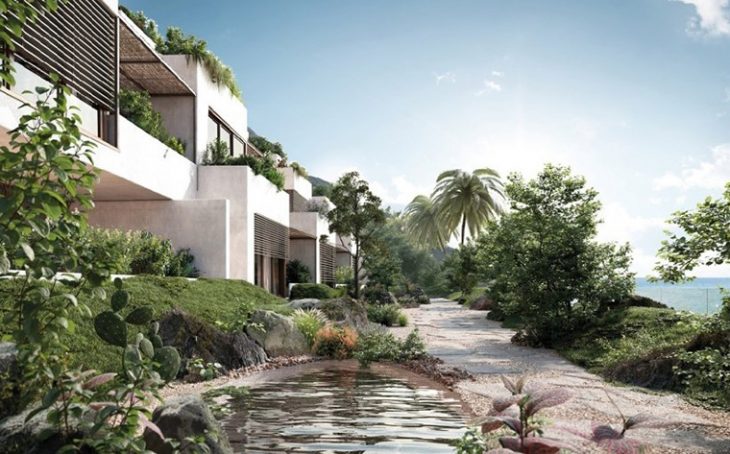 L'Exotique: Jaw-dropping architecture and interior design
This beautiful development is a wonderful example of Monaco's architecture, that spans from stunning examples of Belle Epoque, to modern-day delights. Designed by the famed award-winning French architect, engineer, and publisher Rudy Ricciotti, the principal architect behind the MUCEM in Marseille, France, and the Stadium de Vitrolles, L'Exotique has been purposefully designed to blend into the local environment, featuring natural stones and woods throughout.
L'Exotique is located at the upper-western entrance of the principality and stands where the greenhouses of Monaco's famed botanical garden, Jardin Exotique, once stood.
This stunning development boasts 60 breathtaking apartments spread across eight levels, including three spectacular penthouses. L'Exotique has been purposefully and cleverly designed to maximise light, as well as to take advantage of the stunning views of the Mediterranean Sea and the famed Monaco Rock where the Prince's Palace stands. L'Exotique also encourages an alfresco Mediterranean lifestyle, with residents enjoying large terraces flanked by lush foliage. Each apartment is finished to the very highest of standards, boasting high-end luxury finishes.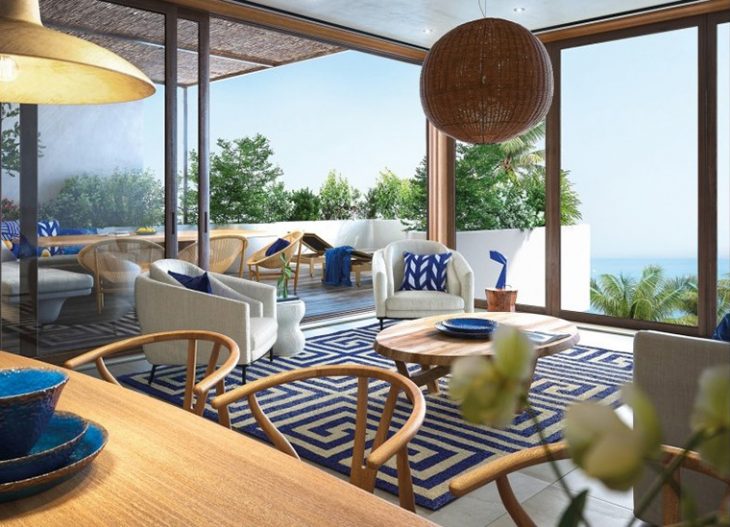 World-class amenities
L'Exotique offers superb first-class amenities designed to not only provide the utmost convenience, but also to soothe the mind, body, and soul. Residents can enjoy a luxury indoor pool and relaxation area, a hammam, and a sauna – ideal for those seeking a restorative respite. Additionally, L'Exotique boasts secure underground parking for more than 1,800 cars spread across 15 levels. L'Exotique also includes four shopping units and a separate building offering office spaces.

An enviable location in Monaco
As well as all of the facilities L'Exotique offers, residents can also take advantage of a wide range of amenities all within striking distance.
Just moments away is the stunning Jardin Exotique, a beautiful botanical garden packed full of succulent plants that offers a quiet respite from busy day-to-day lives. Travel a little further, and you'll find Monaco's famed award-winning restaurants, lavish hotels and spas, as well as luxury boutiques selling the world's most covetable brands.
Of course, one of the main benefits of L'Exotique is its elevated southerly facing position. Perched on the cliff-edge, residents benefit from some of the principality's most stunning views.