Austin-based firm Baldridge Architects has recently completed work on ARRIVE Austin, a new eighty-three-room hotel located just east of downtown Austin, Texas. The ARRIVE Austin hotel has 83 rooms spread across a five-story, L-shaped tower and an adjacent two-story podium. The podium also has parking, two restaurants, three bars, a coffee shop, and rentable street-side retail space. The owners' request was to challenge common hotel stereotypes, such as the grand entrance, the hotel restaurant, and the sometimes deserted lobby. Instead, they requested a modern hotel that shunned brand recognition and created a subtle yet potent focal point that would blend in with the quickly expanding Plaza Saltillo neighborhood, which is located just east of downtown Austin.
The design referenced the masonry and concrete work at Huston Tillotson University (a historically Black university that looks over the property), as well as the building and material typologies of the nearby 1920s-era warehouses. The final design puts an emphasis on a high-quality structure that respects its surroundings and acts as a diversion for the less expensive design approaches to the west.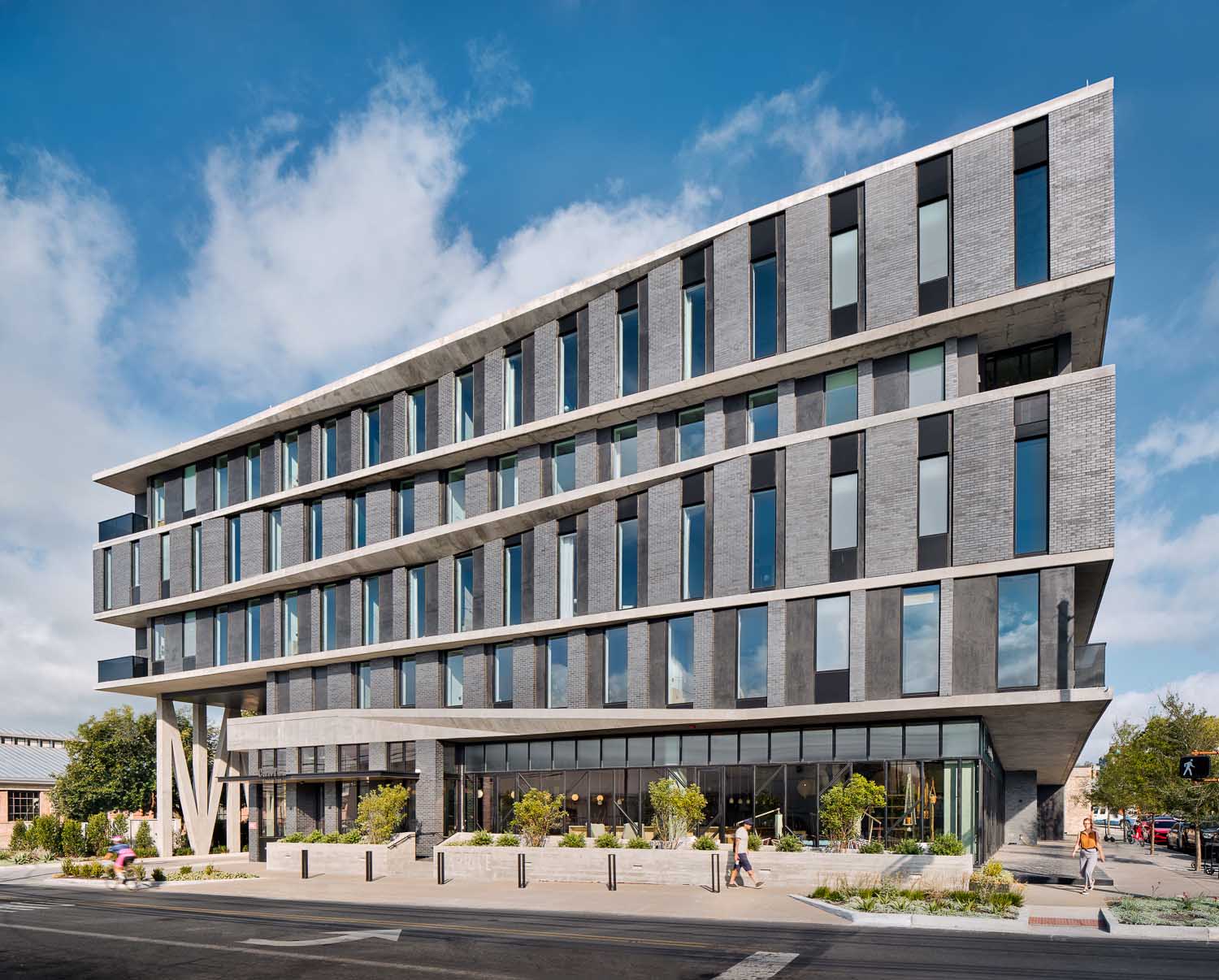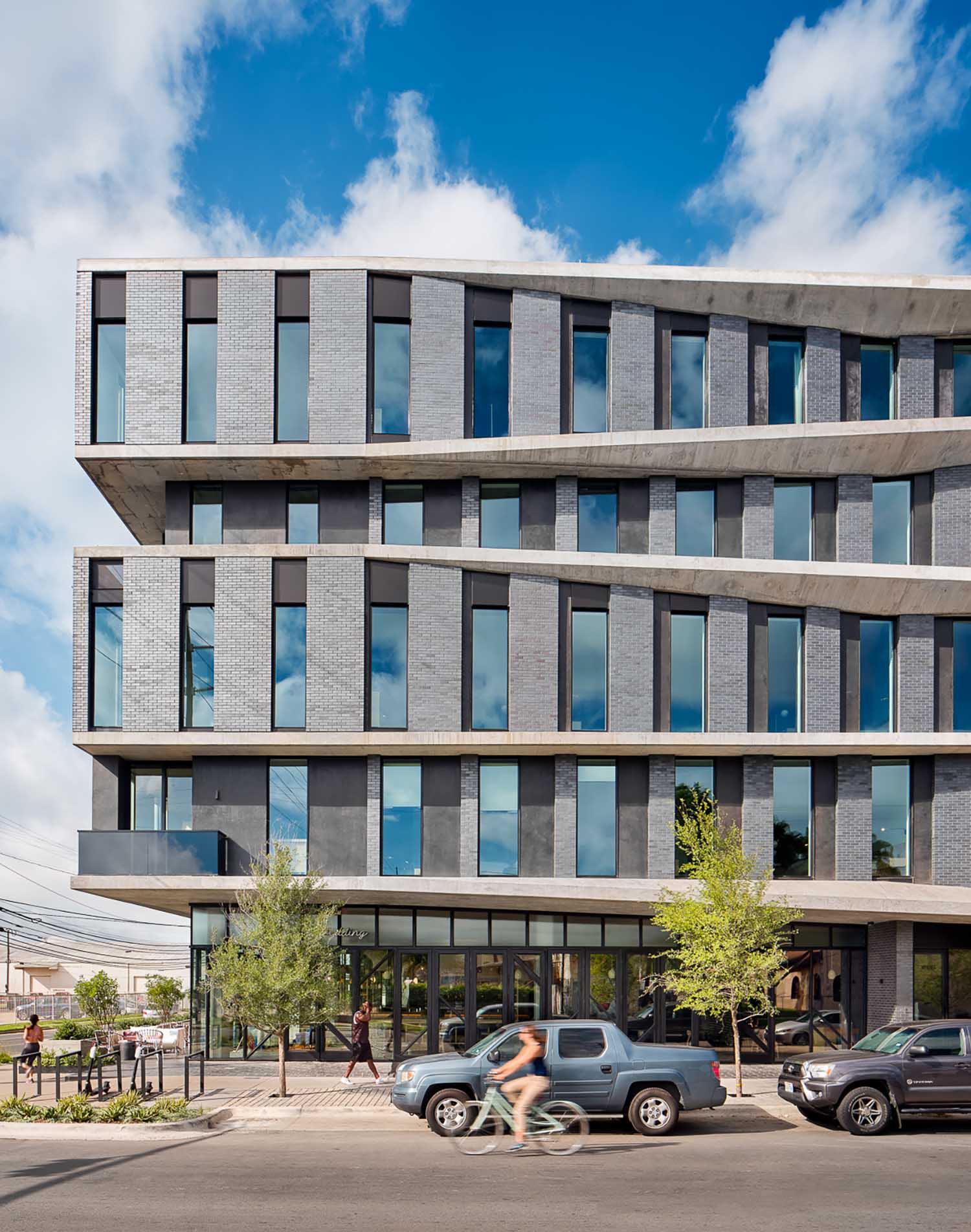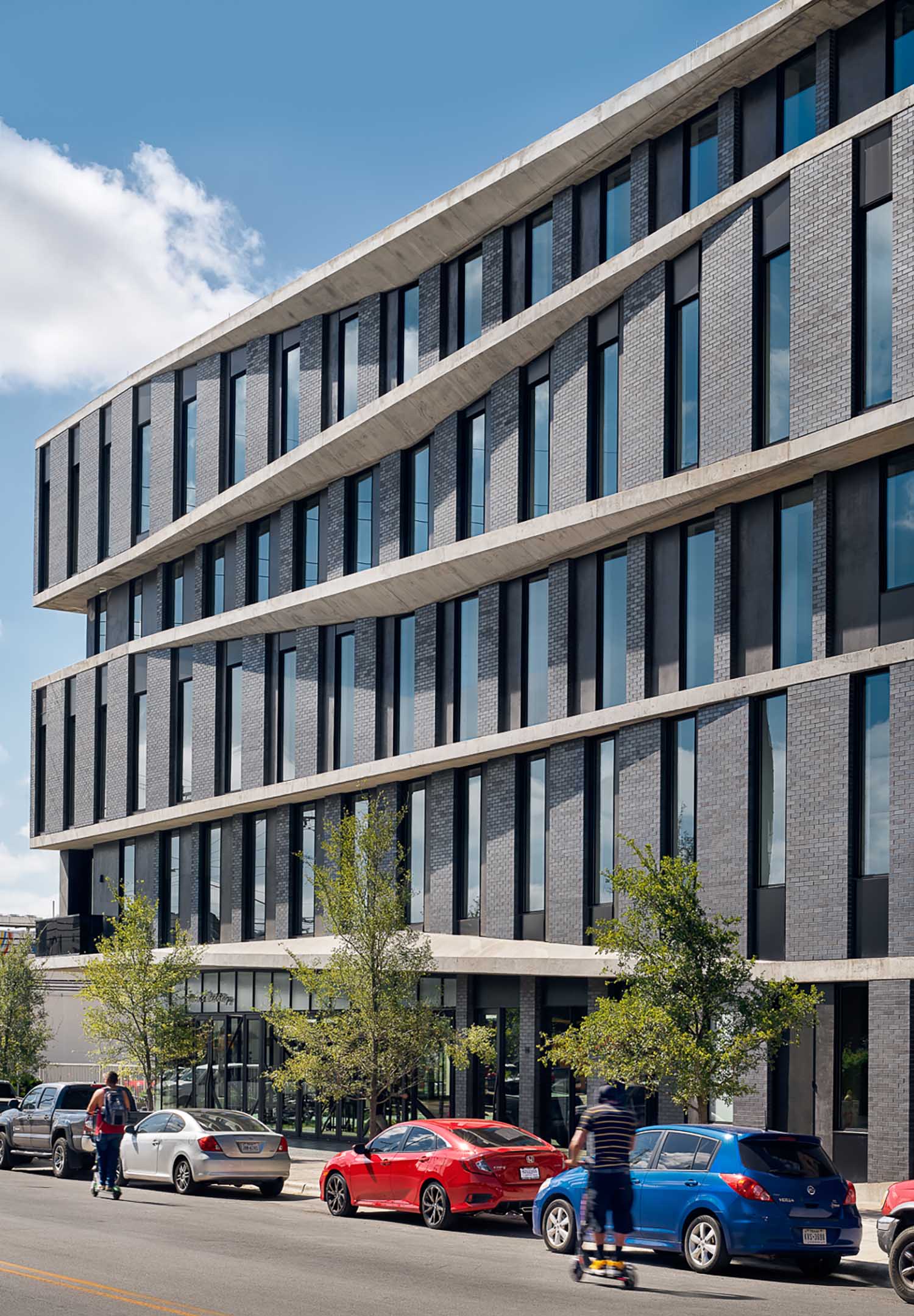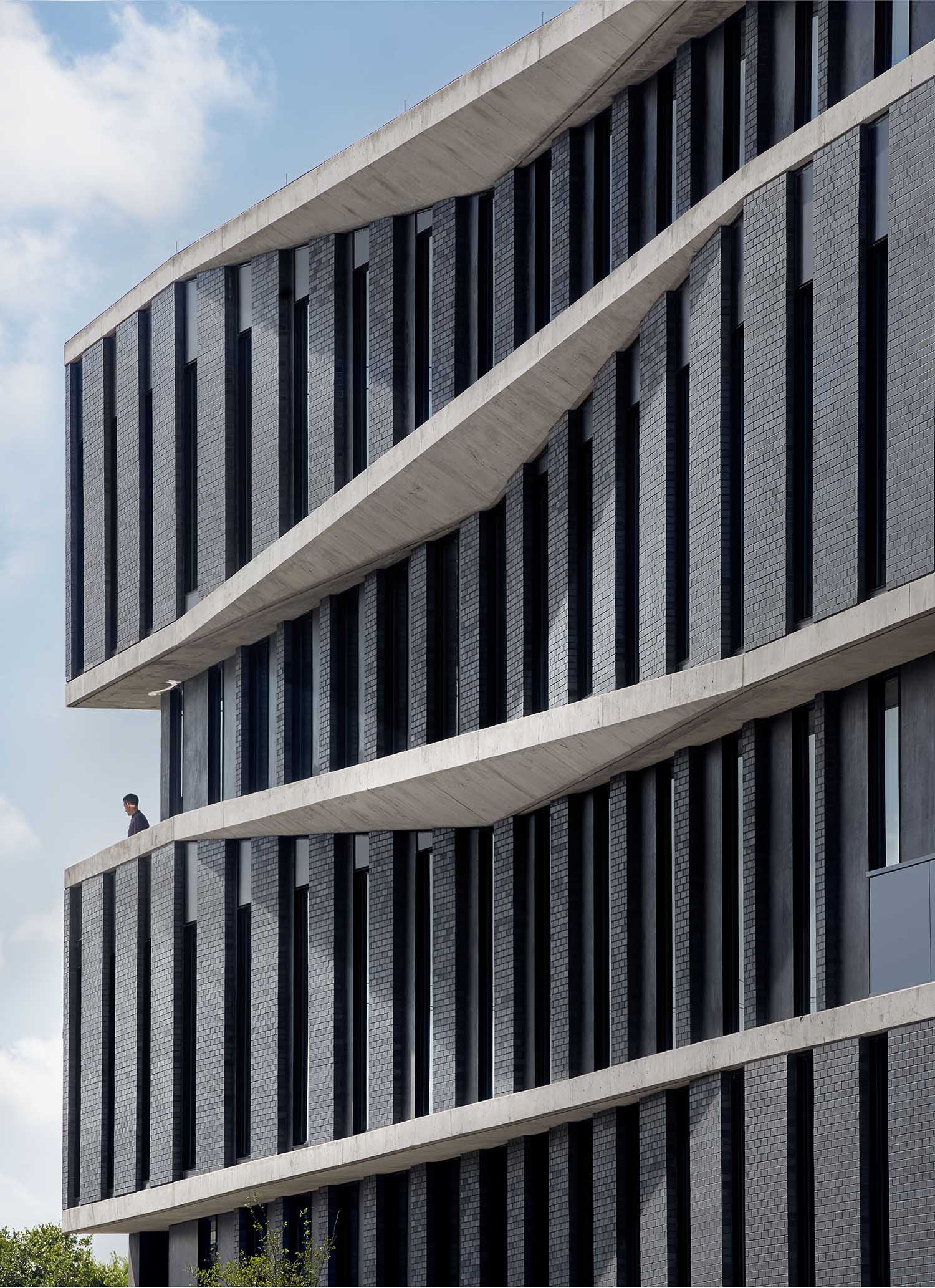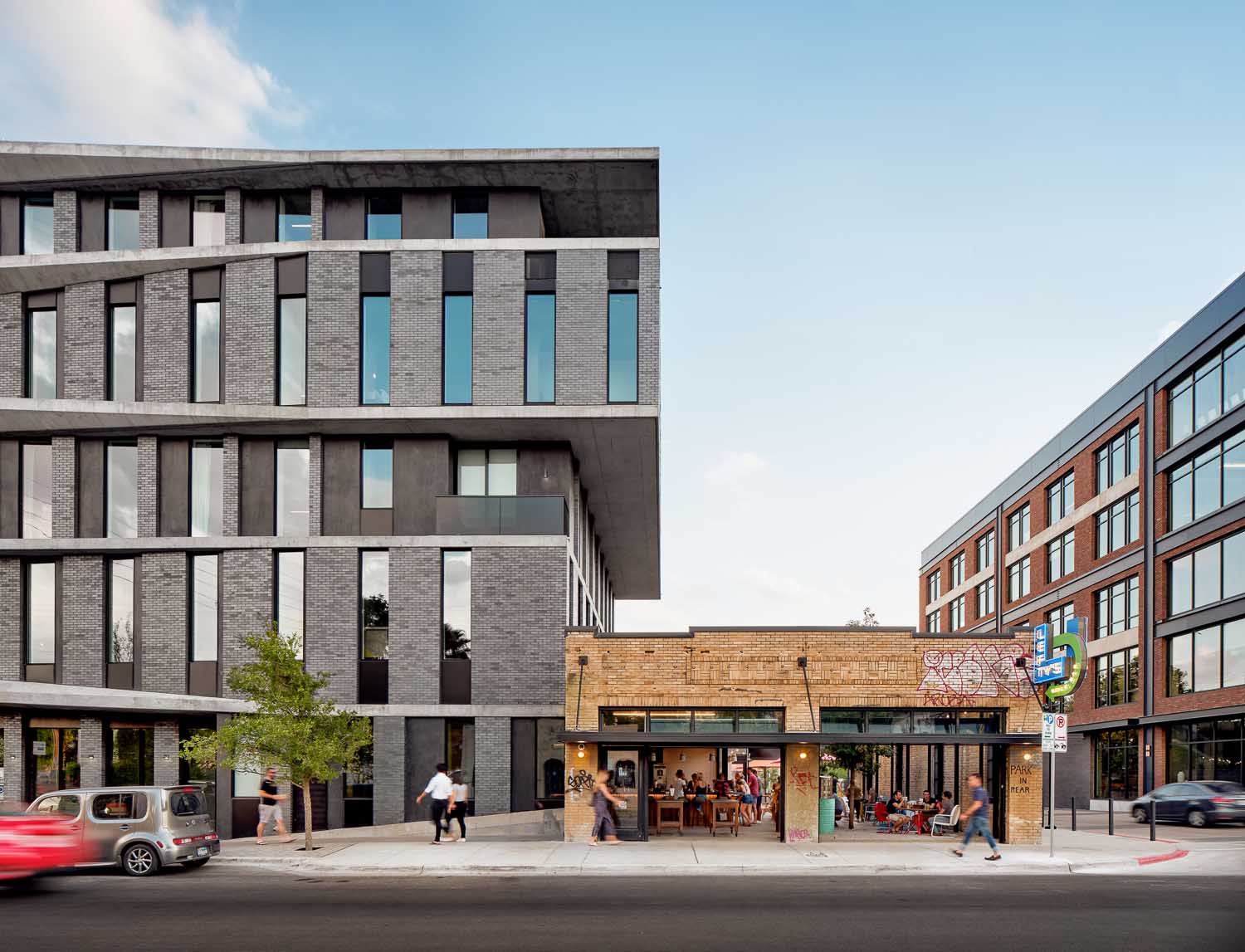 A humorous response to a prescriptive ordinance approach to building articulation (buildings longer than 100 feet must have a two-foot-by-20-foot relief), the façade's scissor-like appearance. This notion is flipped on its head by the design of ARRIVE. The design, which must feature awnings, uses a sequence of articulated concrete "ribbons" to fulfill the requirement while extending the scope of what is feasible under those restrictions. A series of materials in shades of black—a faintly iridescent brick, vertical windows, and smooth plaster—infill between the concrete horizontals to create deep, covered overhangs and corner balconies for hotel guests.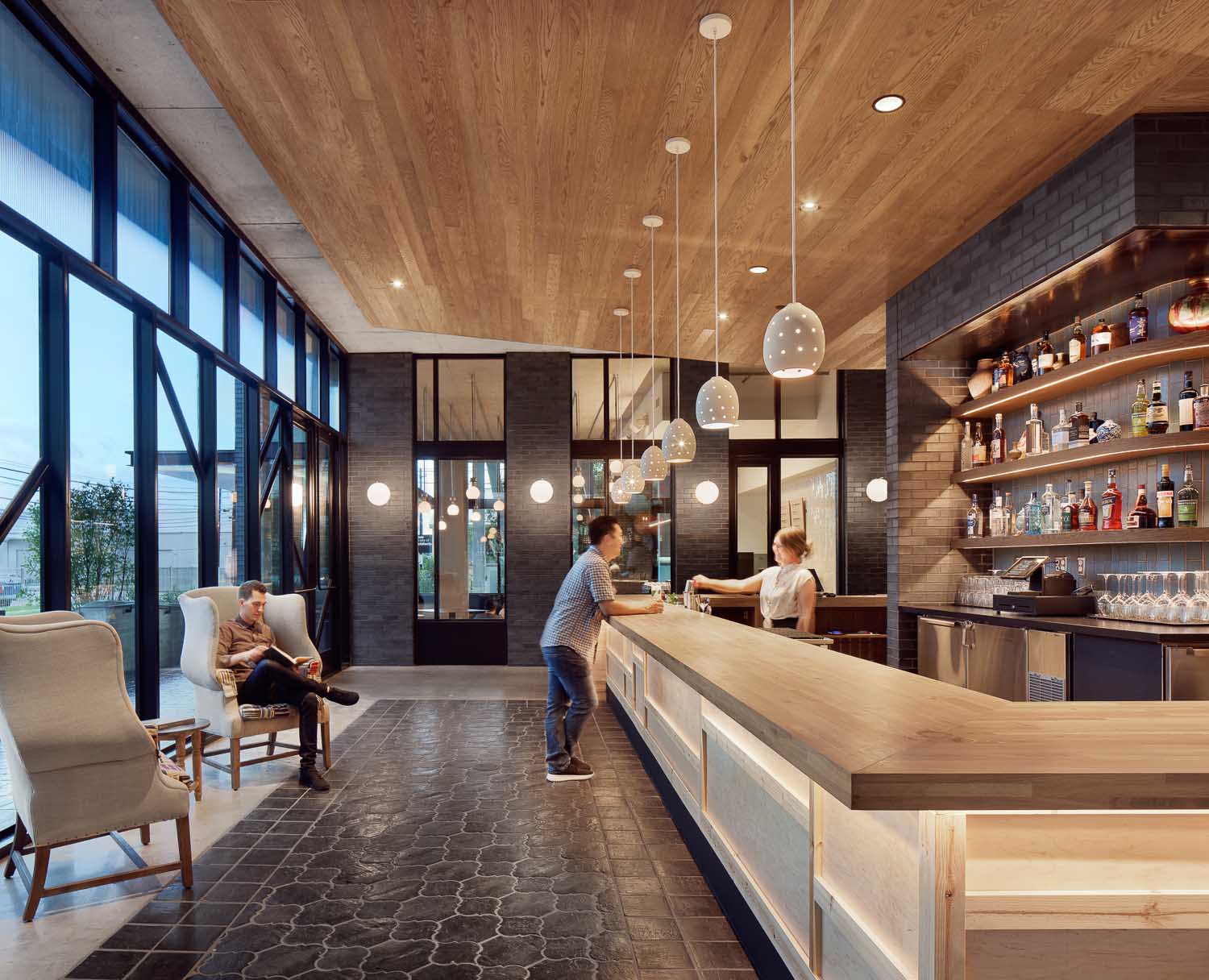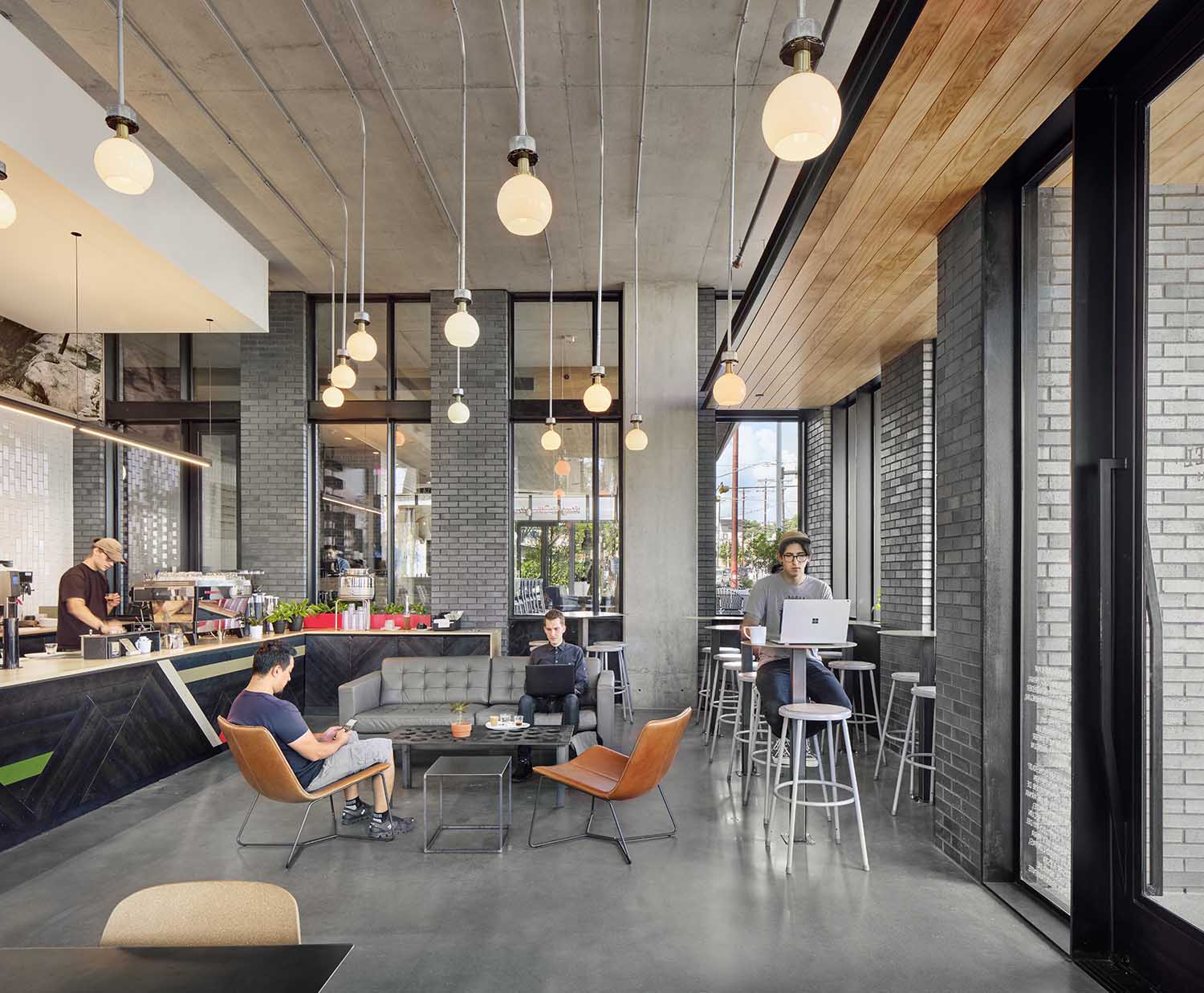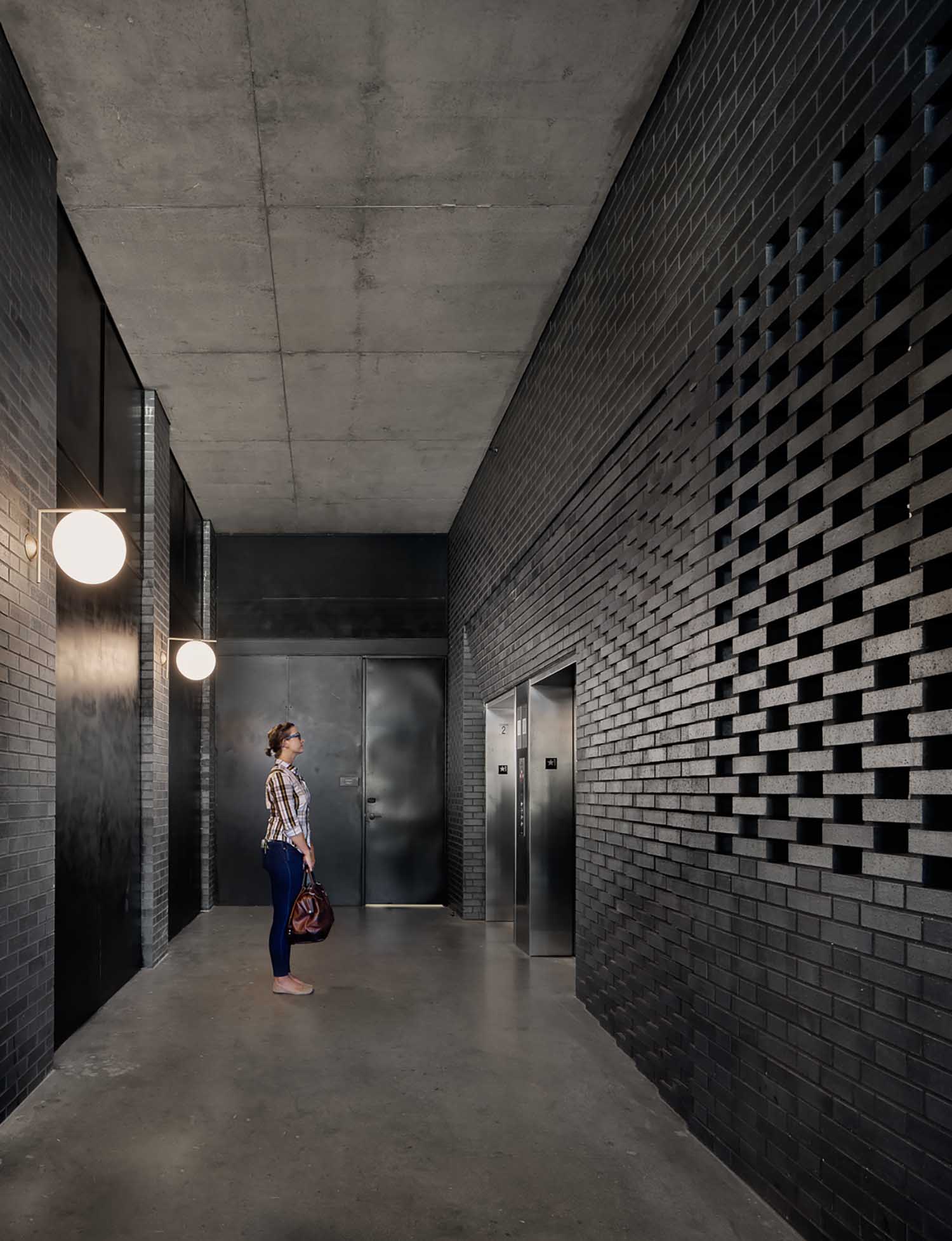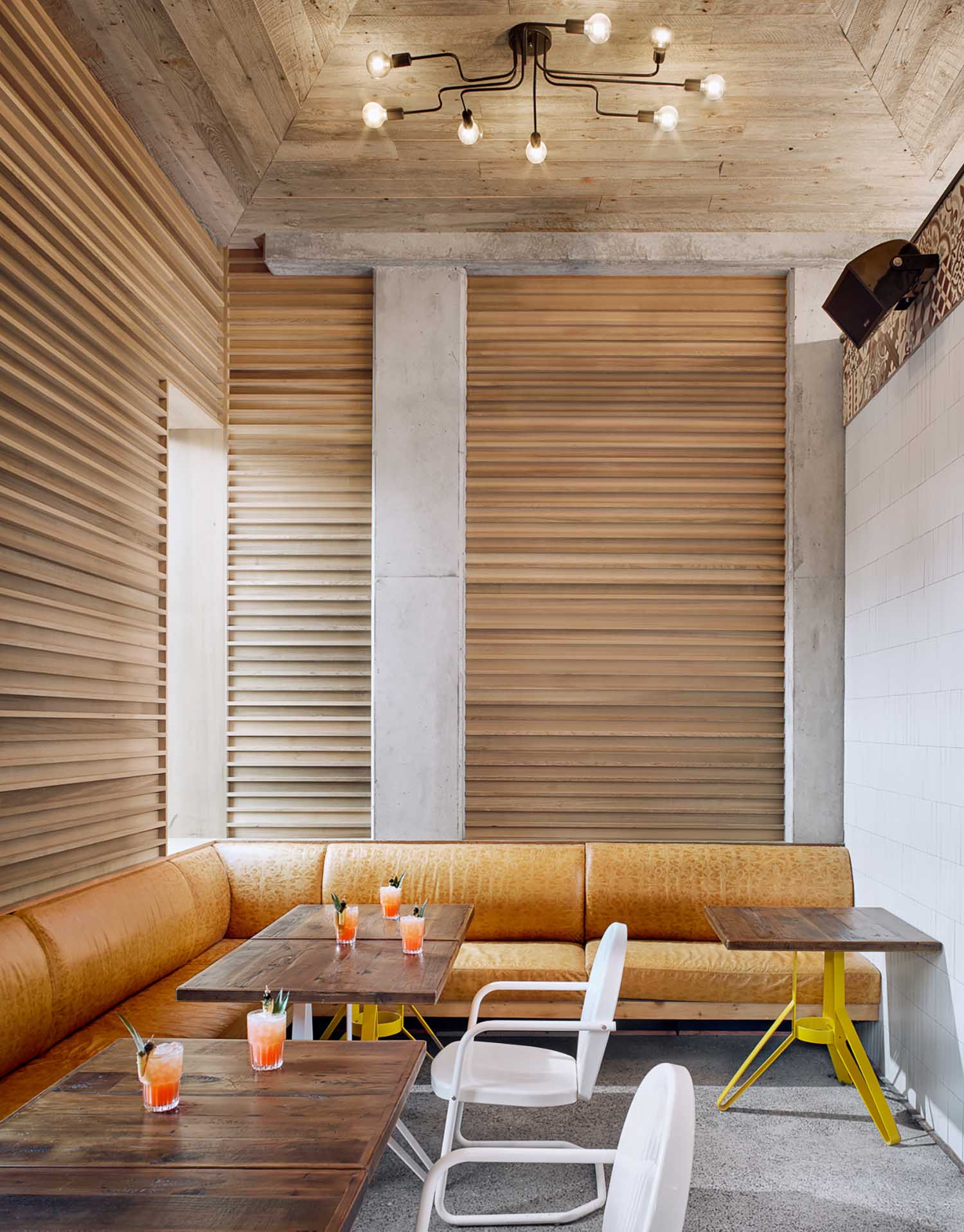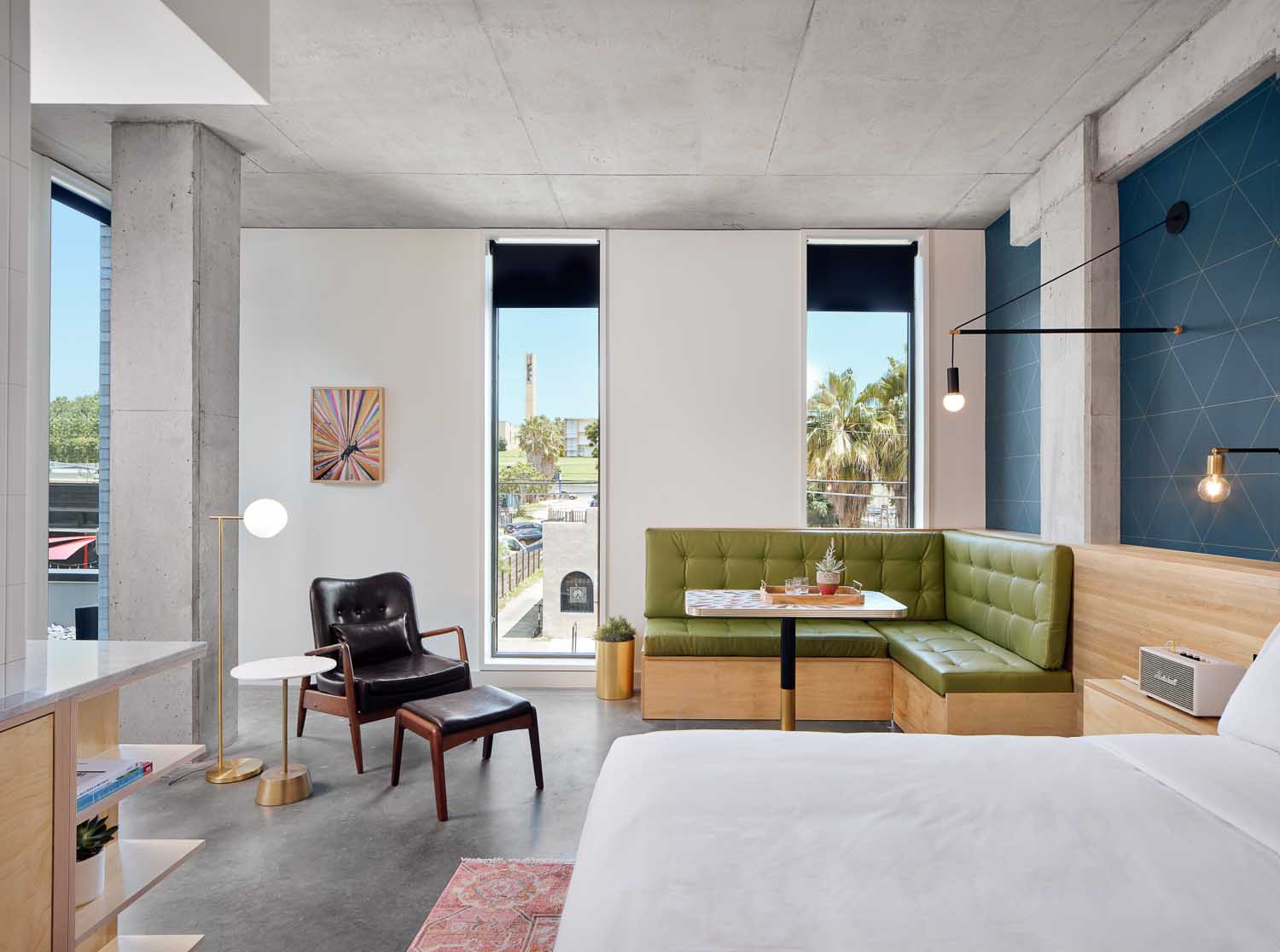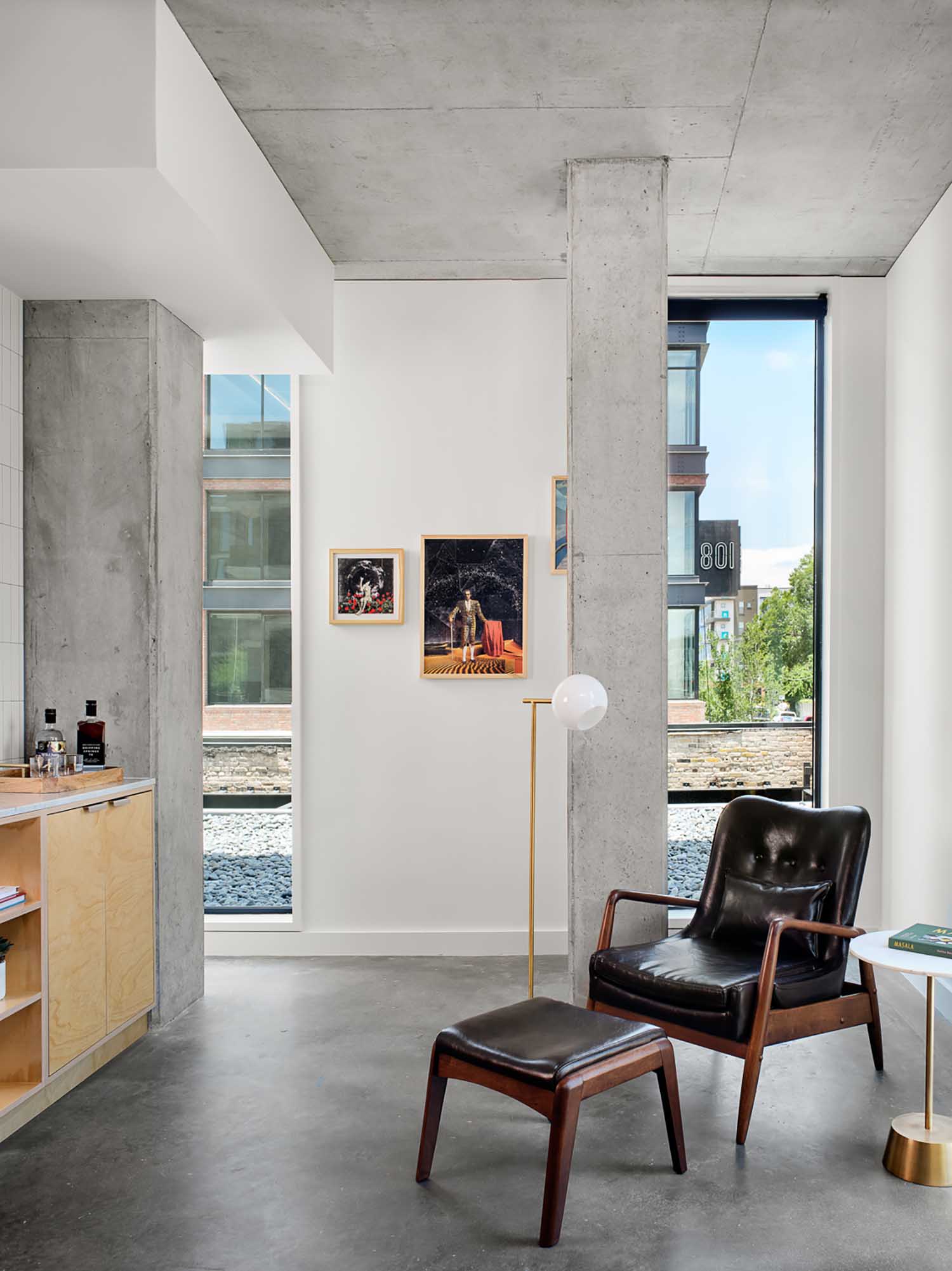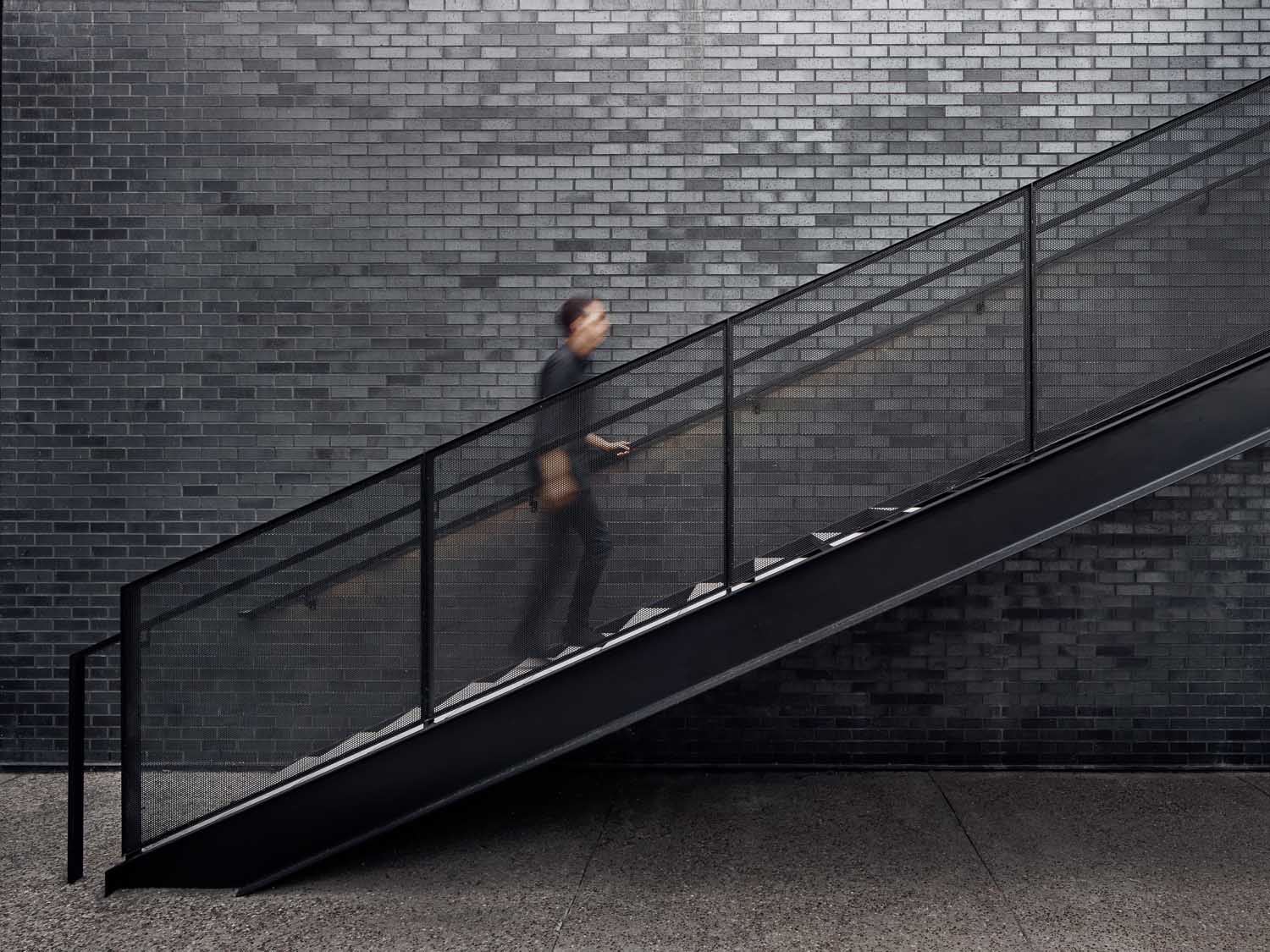 A variety of restaurants claim the pedestrian identity at street level. The proposal includes the low-level, sand-colored brick building next door. The heritage structure, which is currently home to a restaurant and bar, was touted as having "potential historic significance." It is united at the kitchens and attached to the hotel. Only after one climbs inside the building to the amenities deck, where there is a "Gin Bar," do you realize how large and complex the entire structure is.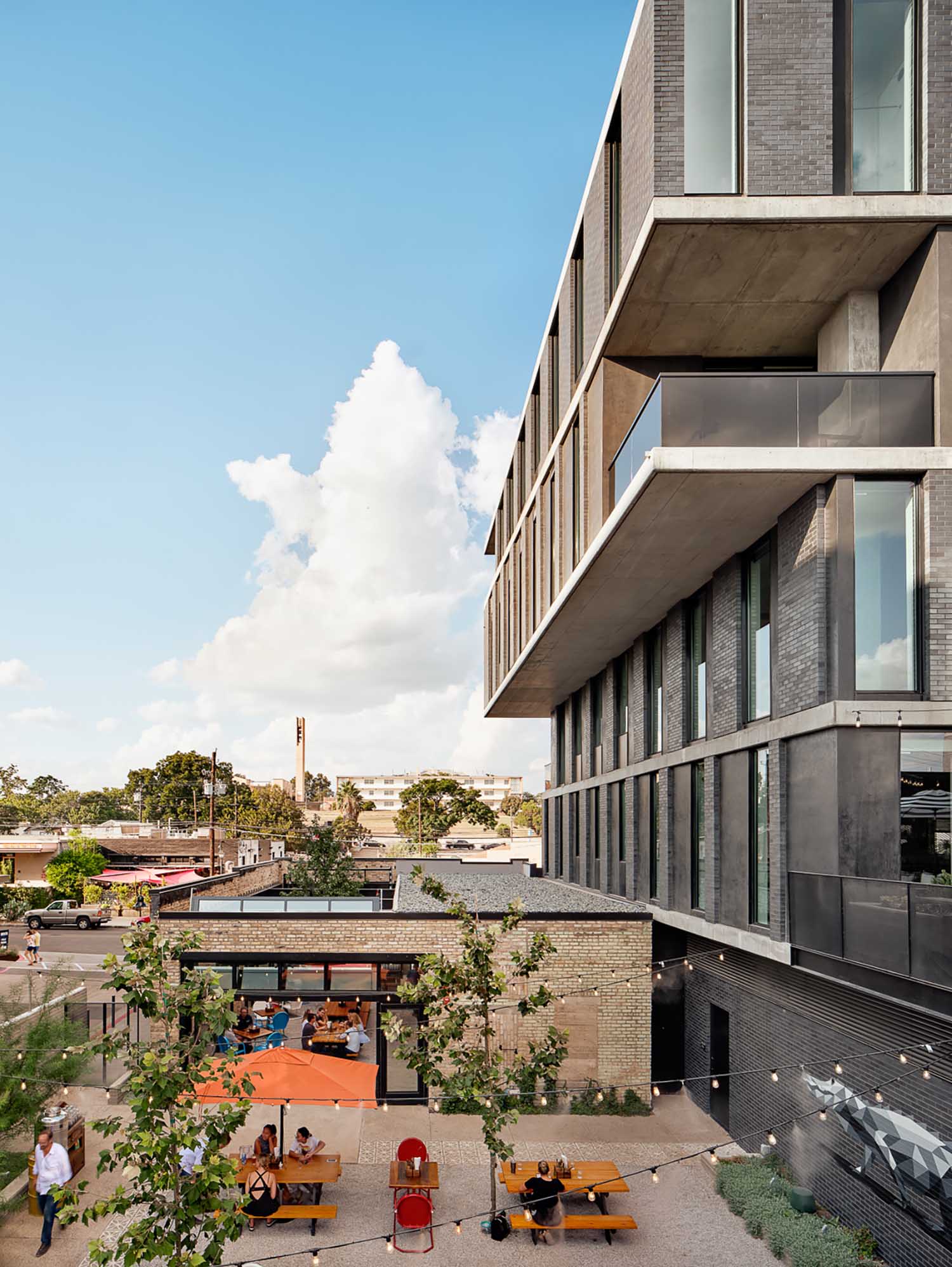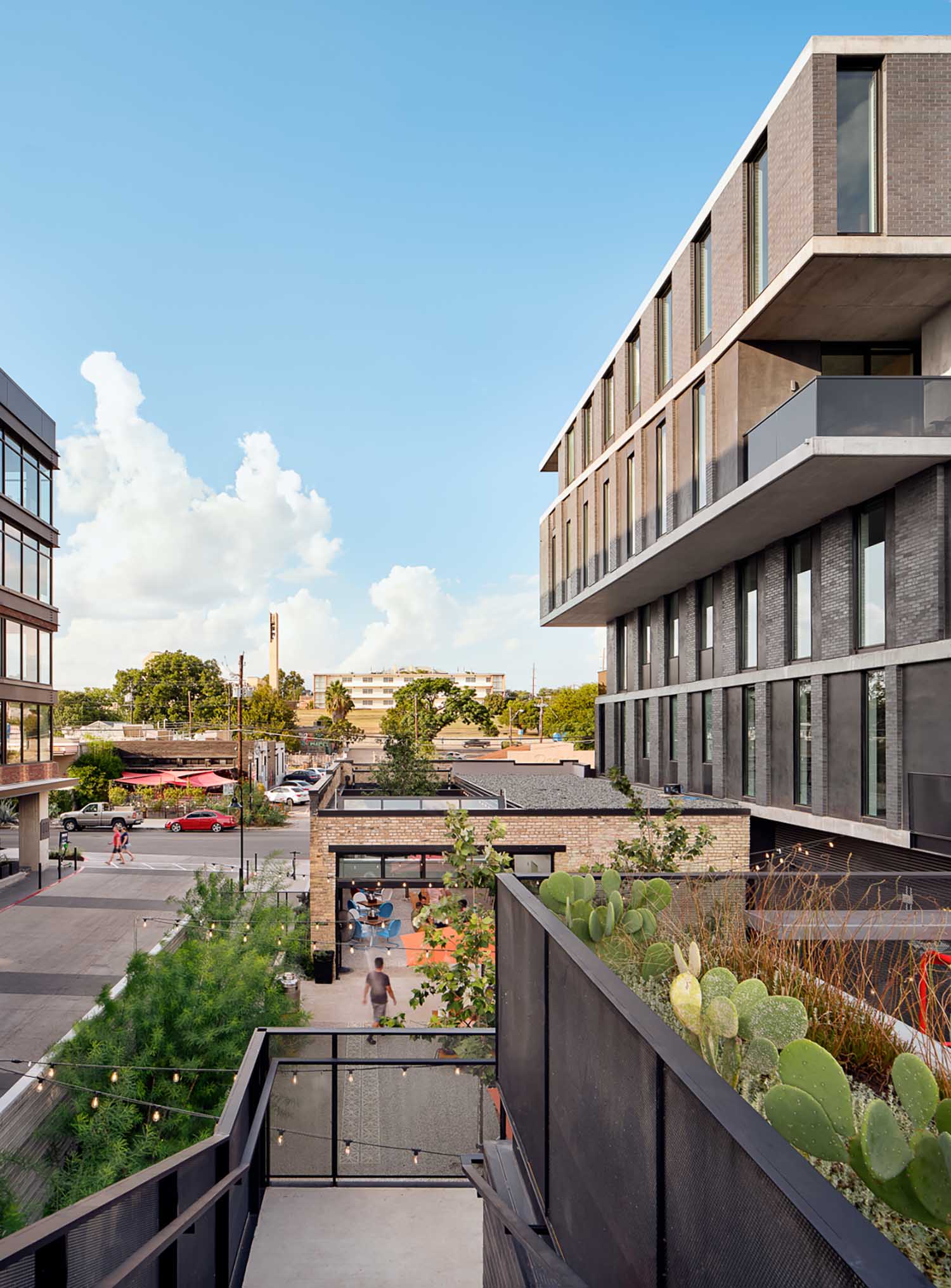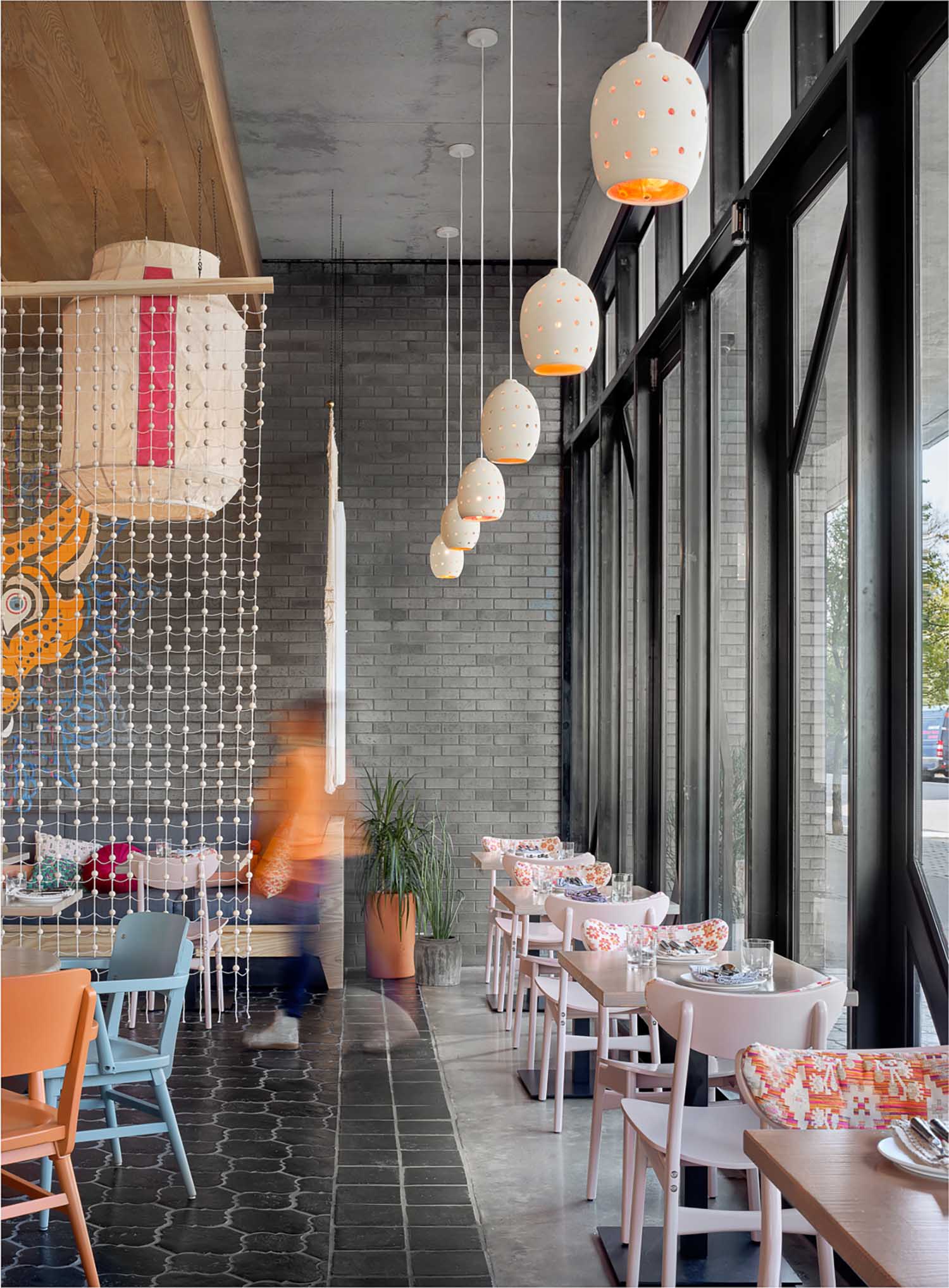 A bold, innovative solution to a street of essentially uniform multifamily residential structures is ARRIVE. Its driving themes and architectural rigor are readily apparent to onlookers thanks to references to the architectural language still used in East Austin's older structures. Above all, the 77,000-square-foot ARRIVE accomplishes its goal without the use of pointless architectural cliches or articulations.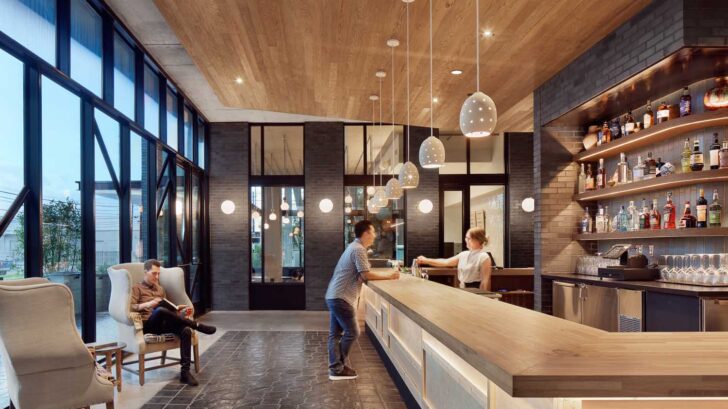 Baldridge Architects design team
Burton Baldridge, Principal, designer
Michael Hargens, Project Architect
Laura Grenard. Architect
Ryan Flener, Architect
Tyler Frost, Designer
Project Team
Architecture and Select Interiors: Baldridge Architects – baldridge-architects.com
Interiors: Chris Pardo (hotel interiors and furnishings, Lefty's); Chris McCray (Vixen's Wedding)
Builder: Austin Commercial
Civil Engineer: Big Red Dog (now WJI)
Structural Engineer: Leap! Structures
MEP Engineer: EEA Consulting Engineers
Geotechnical Engineer: Terracon
Landscape: .dwg (Daniel Woodroffe Group)
Acoustical Engineer: JEA Acoustics
Envelope Consultant: BEC (now Terracon)
Client: East Sixth & Chicon Hotel, LLC
Photography
Casey Dunn