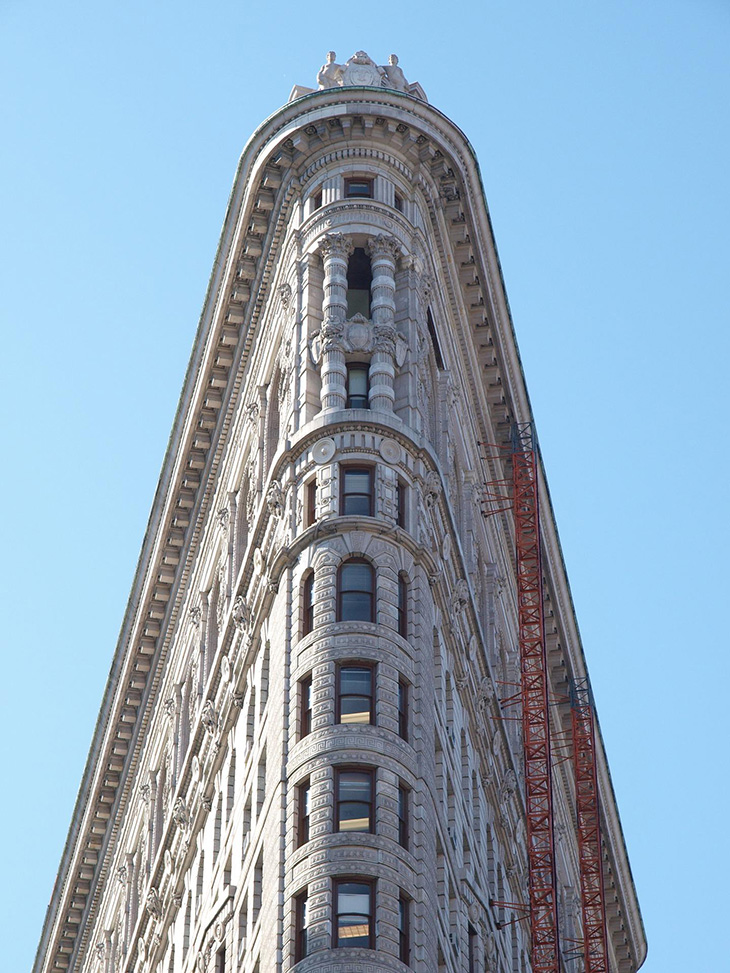 The USA has had a long and varied history which reflects in its historic and contemporary architectural style. This history has brought with it a variety of different cultures, foods, and experiences to its people. However, take a look around the streets and you will notice that almost every different city has its own unique architectural style.
Architecture is an art in itself, which is no wonder why so many people go on trips to witness some of these buildings in person. So, where should you be visiting on your next architectural excursions? Let's find out.
Washington D.C
You can't talk about the architecture of America without discussing the nation's capital. Washington D.C is obviously the home to great, historic buildings, such as the White House and Washington Monument. However, some of North America's best architectural work can be seen in the streets surrounding these iconic locations.
The main buildings in this part of the country were designed around the architecture of ancient Rome. Therefore, many of the houses and public buildings in this district have been built to reflect the Romanesque architecture. Just a simple walk down some of the smaller streets is enough to transport you back to this part of Ancient Europe's history. If this is a favorite time period of yours, then Washington D.C should be first on your list of places to visit.
New Orleans
Just as Washington took inspiration from Ancient Rome, New Orleans has taken cues from French culture, however with an international mix of style reshaping the Parisian sentiment. That is the best part about visiting New Orleans. None of the buildings should match, and yet they all fit together to create a canvas of creative architectural styles.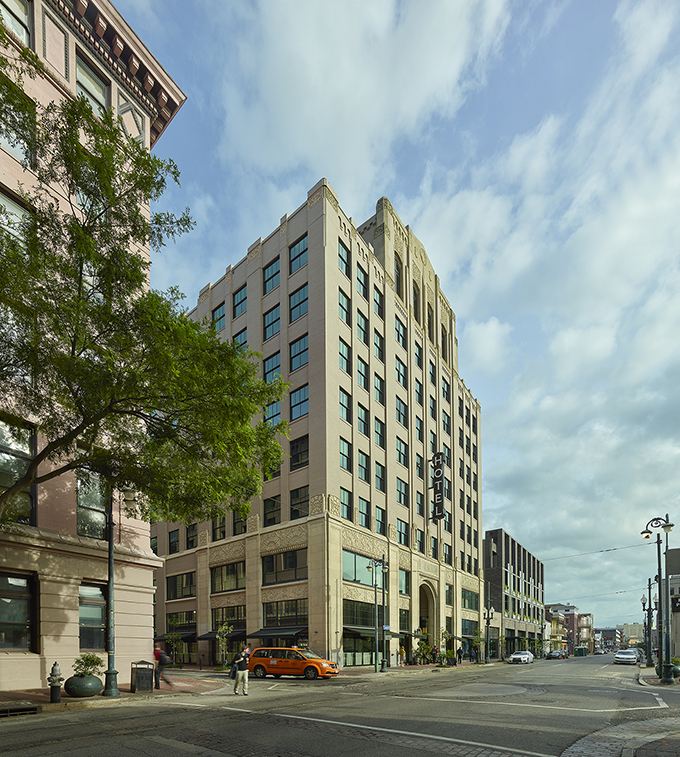 New Orleans takes inspiration from France, Spain, and the Caribbean. These styles definitely impact the upbeat vibe of the region, but New Orleans is a town best explored at night as the impeccable lighting brings out details of this work that goes unnoticed during the day.
California
California is a state that has the benefit of being placed along the coast. You can expect anything to look well placed against this type of backdrop. However, search further and you will begin to appreciate the modernism that architects working in California put into their work. This motif is most noticeable in verandas on the homes in Palm Springs; however, it is also present in some unlikely places like the Oakville real estate. What's more, California is home to the steep slopes of San Francisco. This part of the state is filled with towering, Victorian-era homes that directly contrast the more modern stylings of the rest of the region.
If you were looking for variety in your architecture tour, then California is most likely the place for you. The architecture is influenced by lavish lifestyle and warm climate.
New Mexico
Though its name may not suggest so, New Mexico is one of the most American states you can find in terms of Architecture. While all the other places on this list have taken inspiration from other parts of the globe. New Mexico's Architecture is deeply rooted in American culture.
Most of the locations around New Mexico look like a snapshot out of the old west. The streets are lined with worn; single-story buildings that have been designed to withstand the brunt of the unforgiving weather. Flat roofs and brown walls occupy the skyline, and you can rest easy knowing that there is no other place like this on Earth. These buildings may not look aesthetically pleasing most of the year, but there is no denying that the architecture in this state is anything but American.
New York
Washington D.C may be the capital of the United States, but much of the time and effort has been placed into making New York City a global hub of architectural brilliance. Everyone on the planet can close their eyes and picture the looming skyscrapers about them, such is the brilliance of the architecture on this island. Everywhere you turn on these streets you will see a feat of engineering unlike any other. One corner has the Empire State Building, another the Flatiron Building.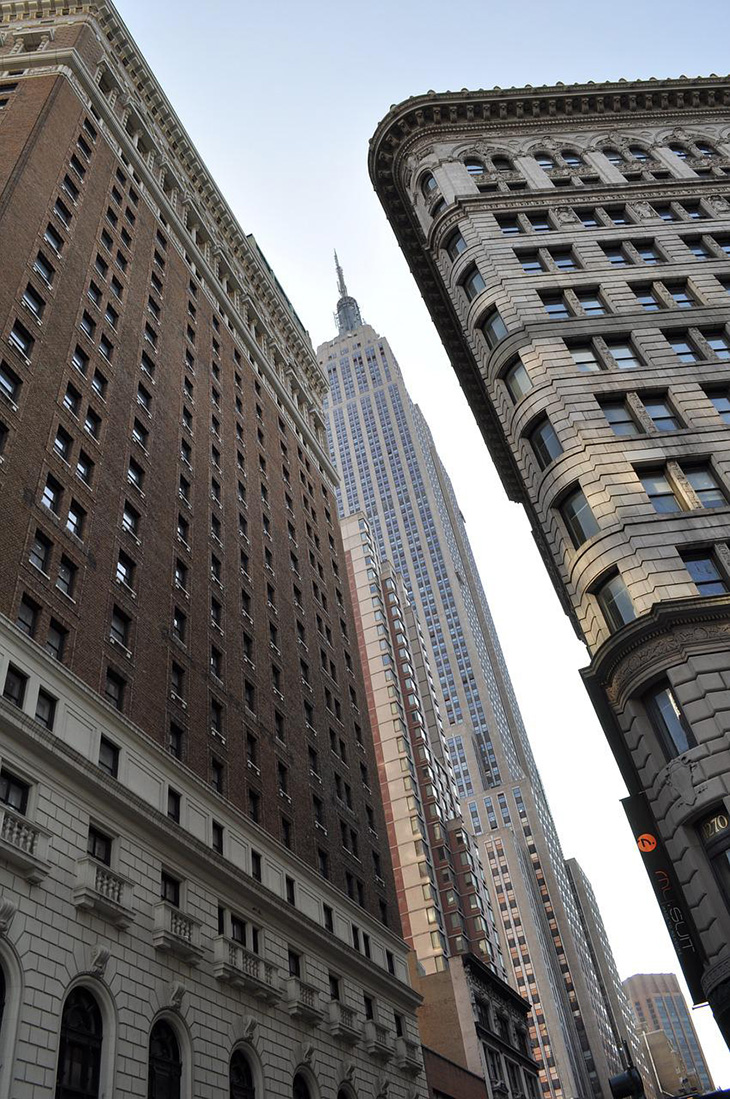 If you want to see what modern architecture is capable of, then New York City is the place to go. In addition to art deco the city is constantly growing housing some of the most advance modern residential towers.
Chicago
Great architecture doesn't just spring up out of nowhere, which is why Chicago has been the home of architectural experimentation. Every modern masterpiece on this list can be attributed to the hard work and creativity of the minds in Chicago. The city itself may look like a hodgepodge of conflicting ideas, but that is what architecture is all about. Anyone that wants to get to the heart of architecture should definitely stop off in this weird and wonderful-looking city.
Finally, from the historical standing the USA may be considered a young country to some, but that doesn't mean that it doesn't have a lot of architectural magnificence on offer. These are only a few examples of locations you can visit on an architectural tour of the United States of America, however there is plenty more out there to explore.