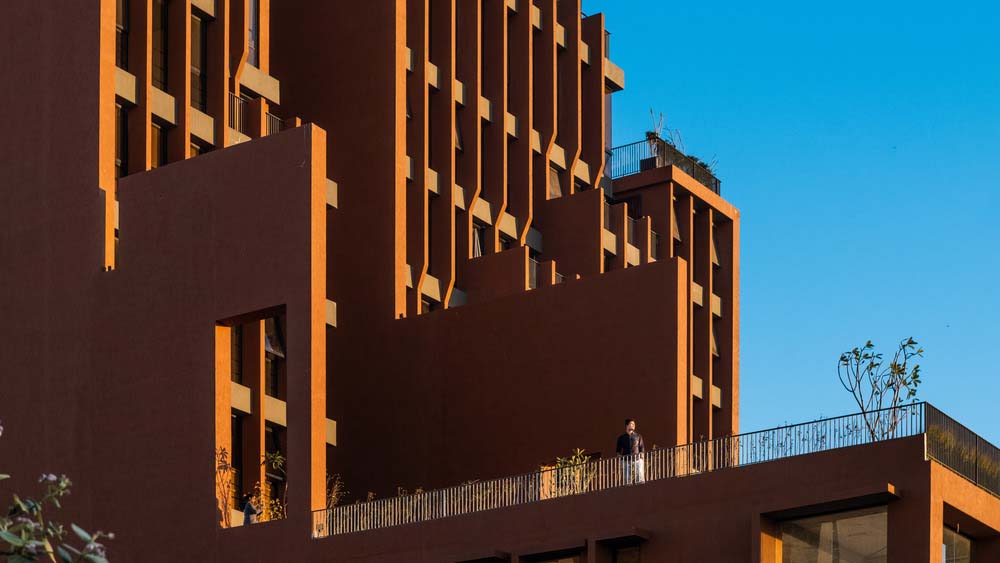 Sanjay Puri Architects designed this stunning mixed use building in Ahmedabad, India.The project combines retail and office space and is located in a developing, core business sector and features a rectilinear composition interwoven with landscaped spaces. A 30-meter-wide city street has frontage with 3-level-high retail premises and covered arcades.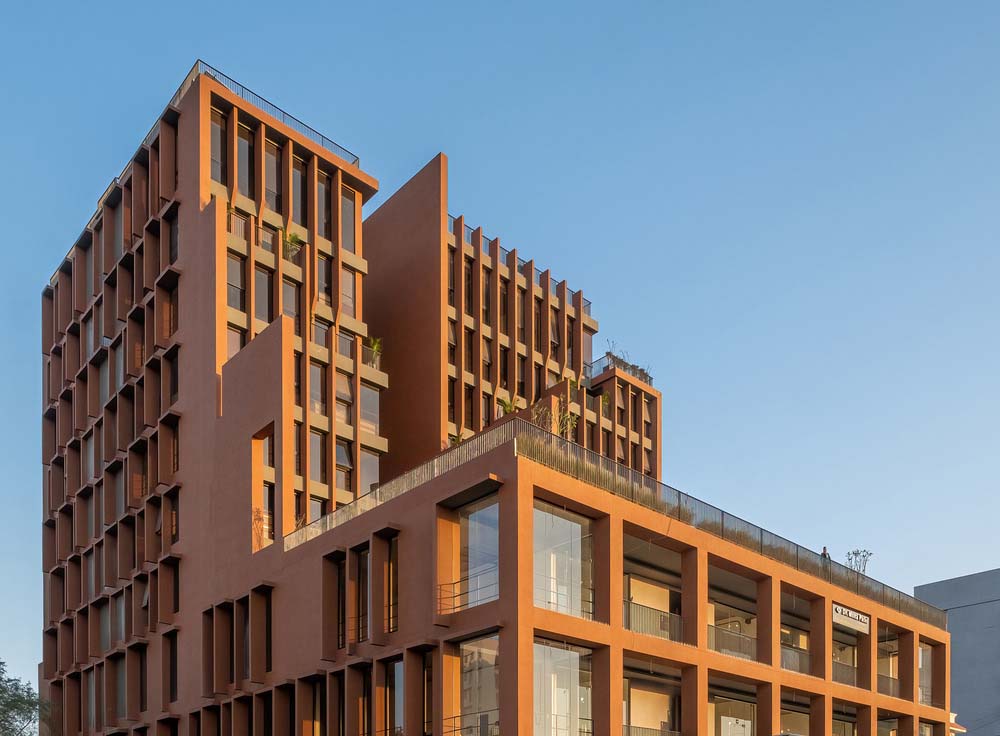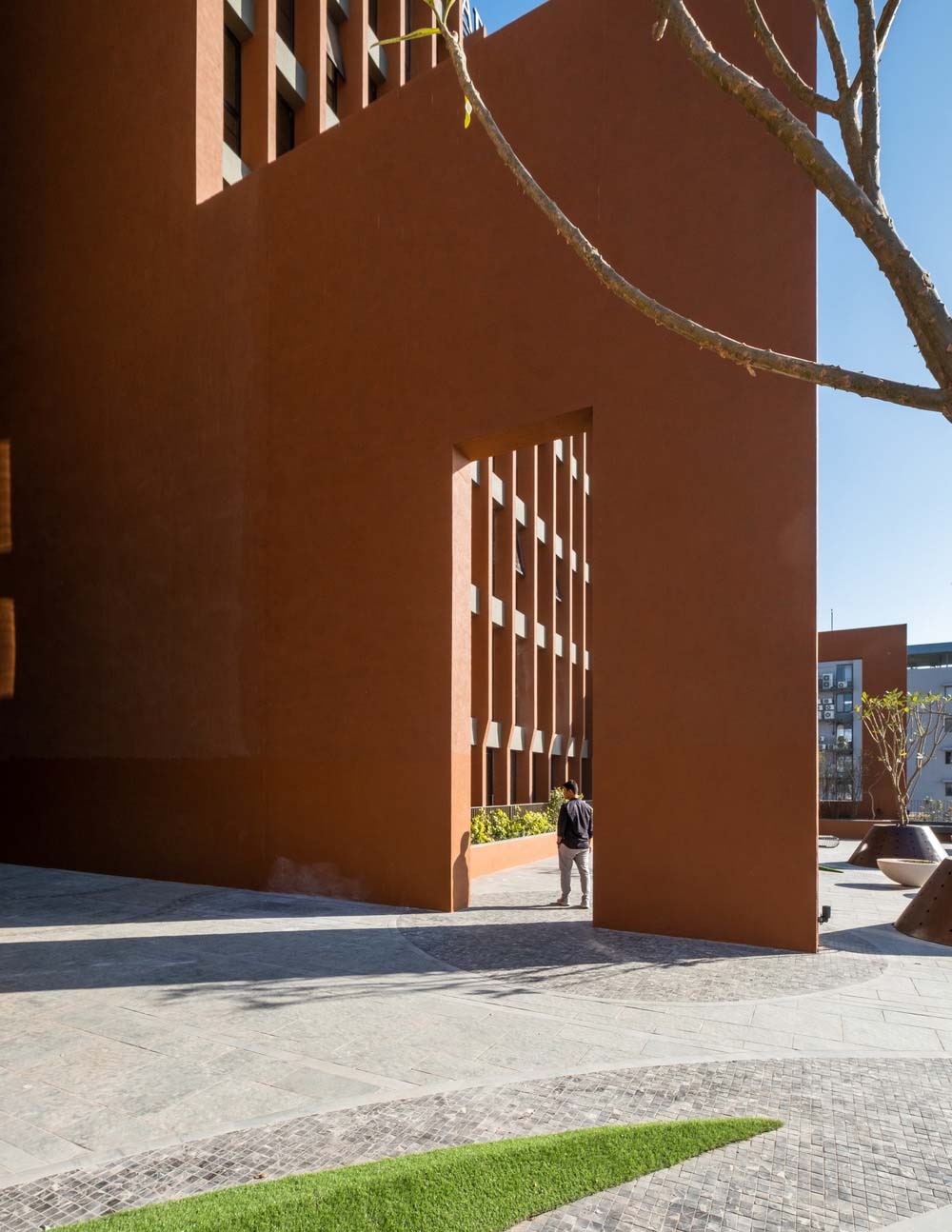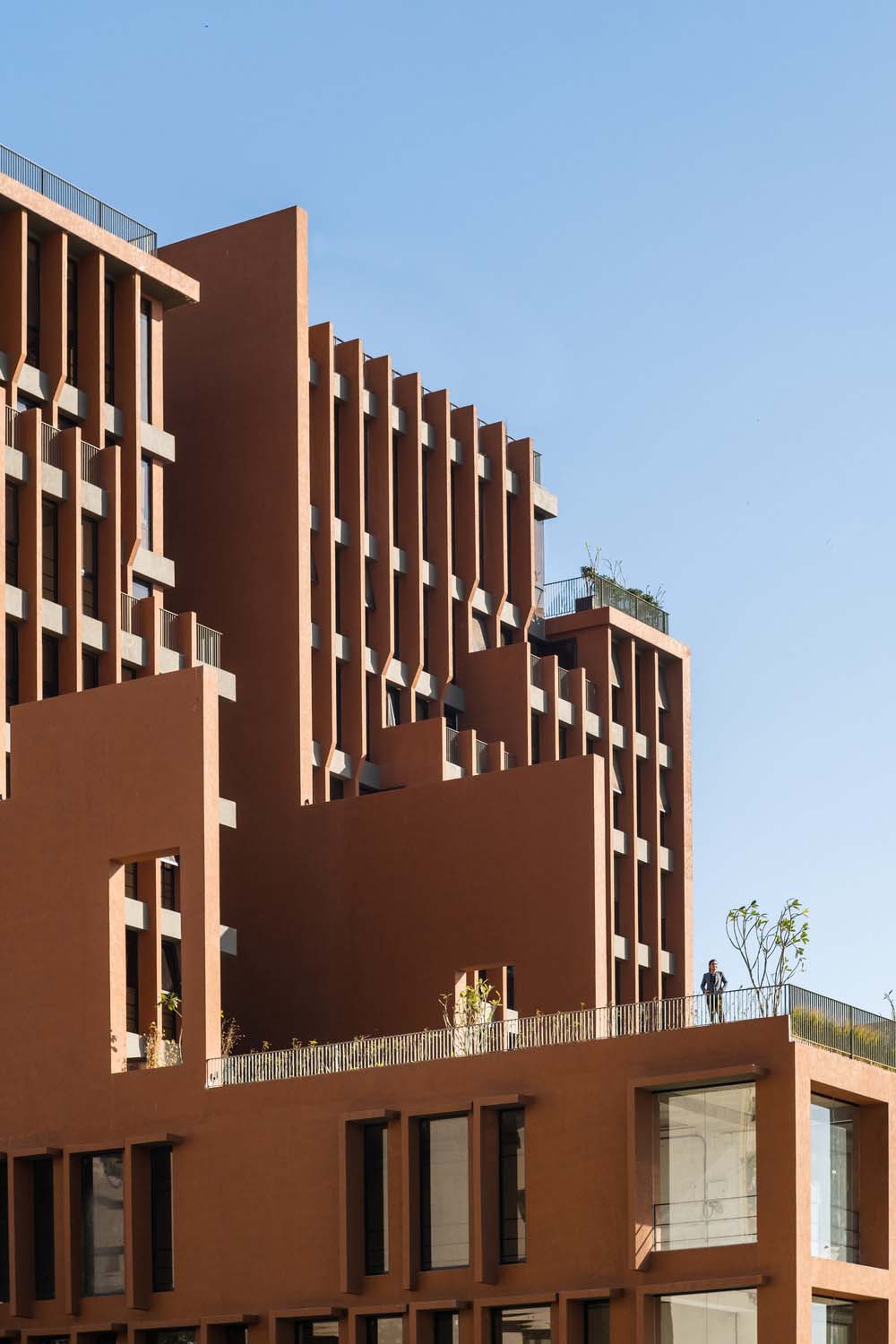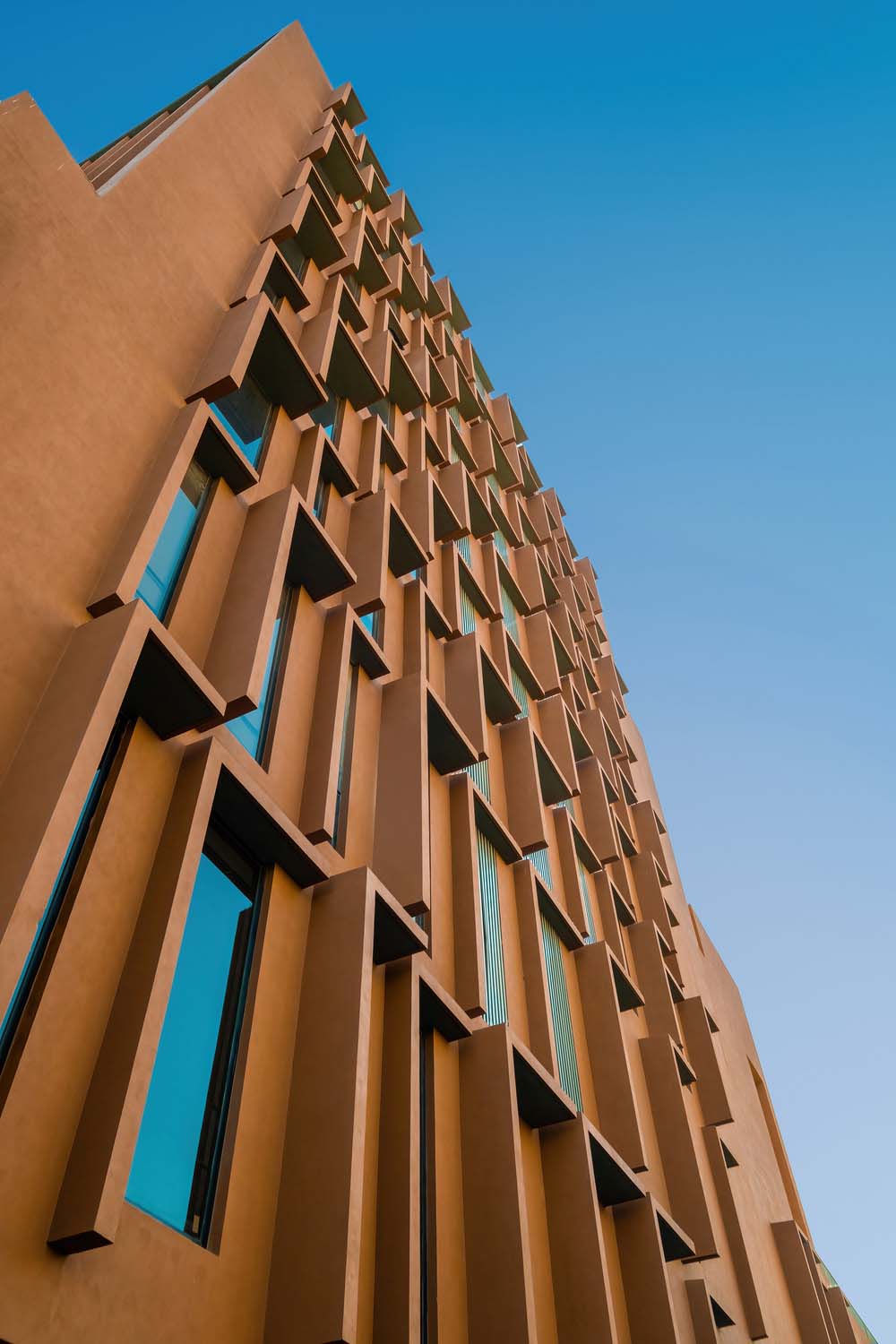 The offices are 40 feet above the road and are created by stepping back over the retail levels, creating a sizable, north-facing manicured garden. With open, shaded seating areas and a lot of plants, this spacious terrace is designed as a communal area for office workers to utilize as break areas. Since the sun spends the majority of the year in the southern hemisphere, this terrace faces north and is shielded from the sun. The terrace is further protected by large, interrupted screen walls to the east and west. Also, a few offices on each floor have access to terraces with lush landscaping.
Vertical sun breakers, screen walls, extensive landscaping, solar panels, and water recycling are all included in the building's energy-efficient design. Air conditioning expenses will be kept to a minimum due to the design itself.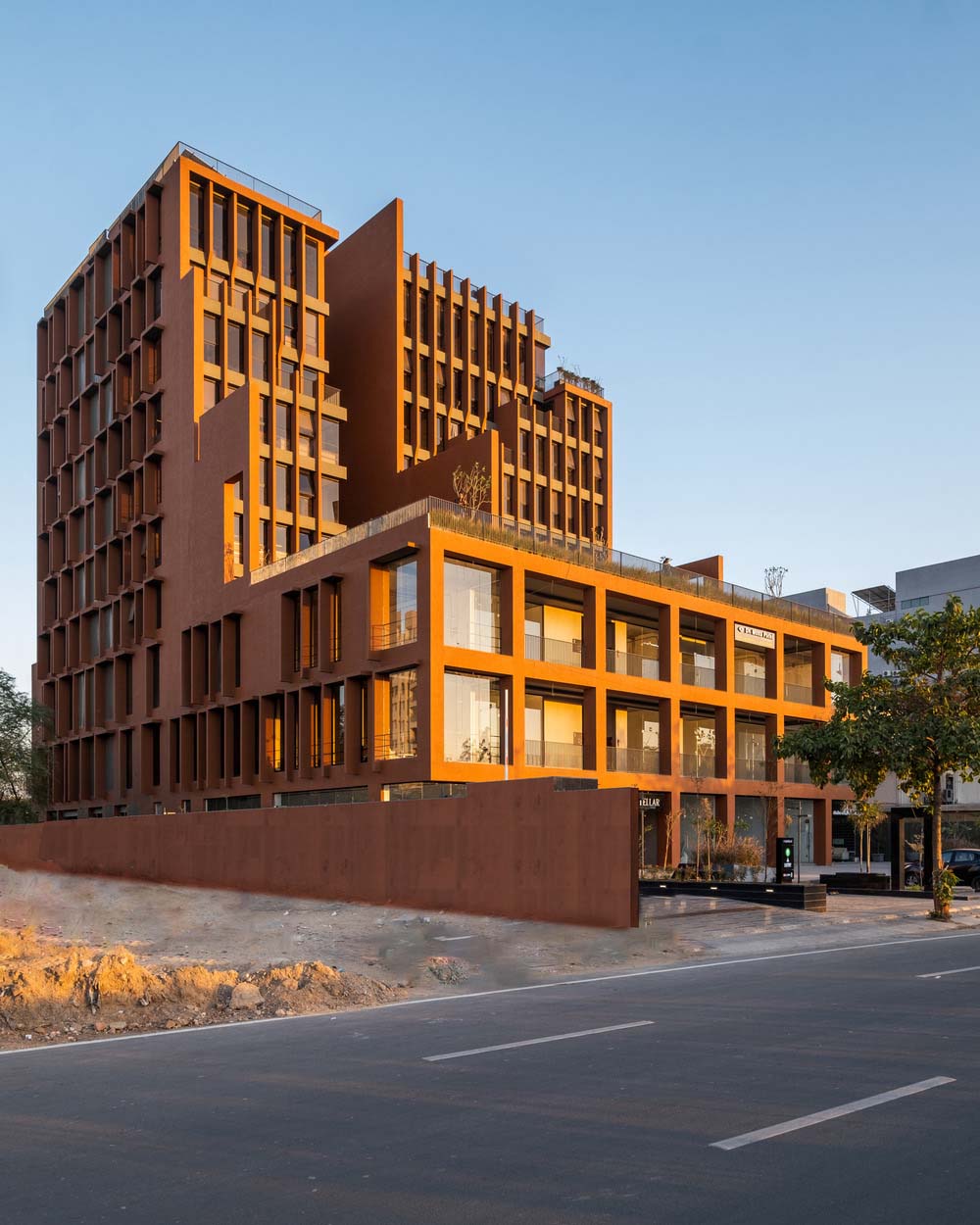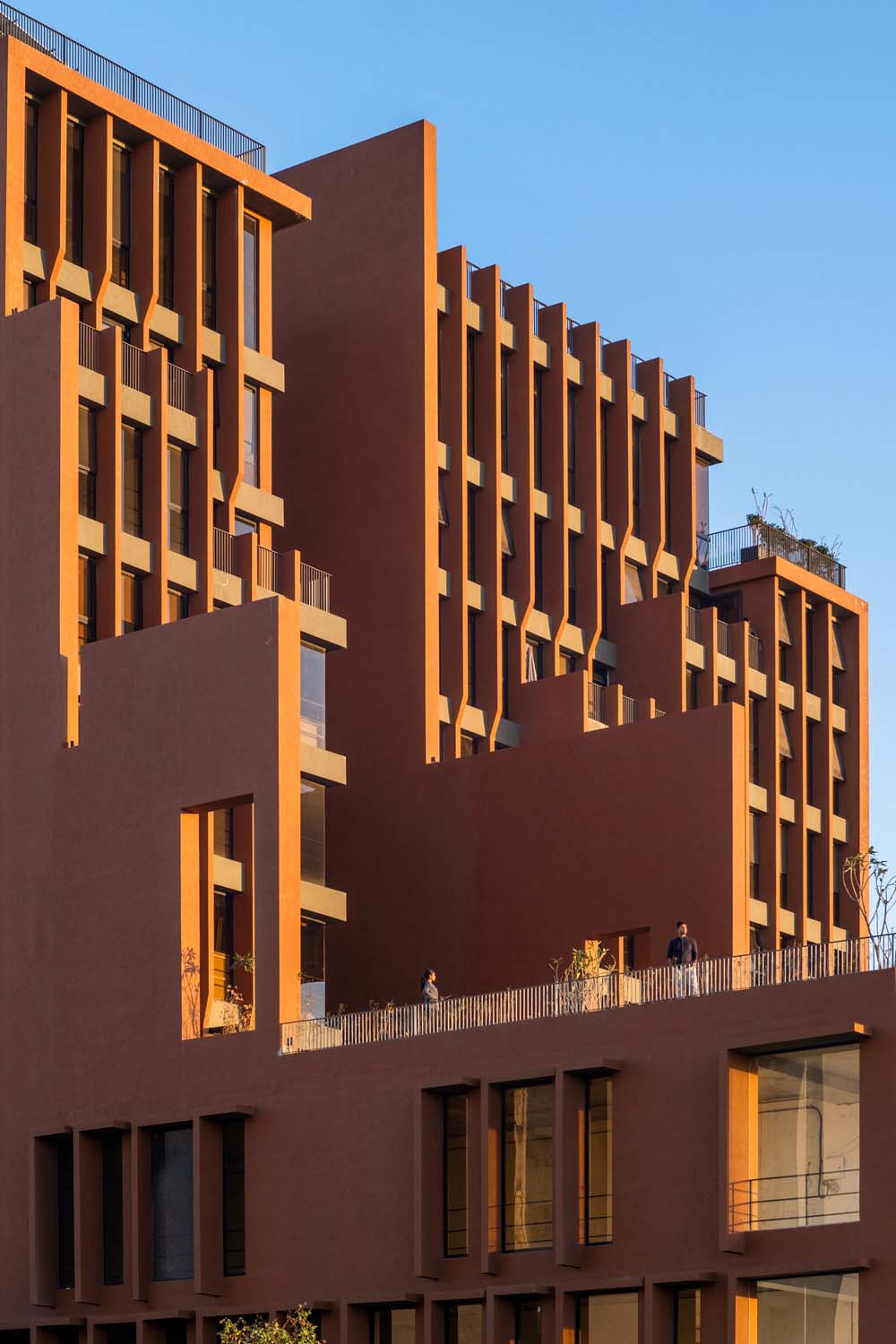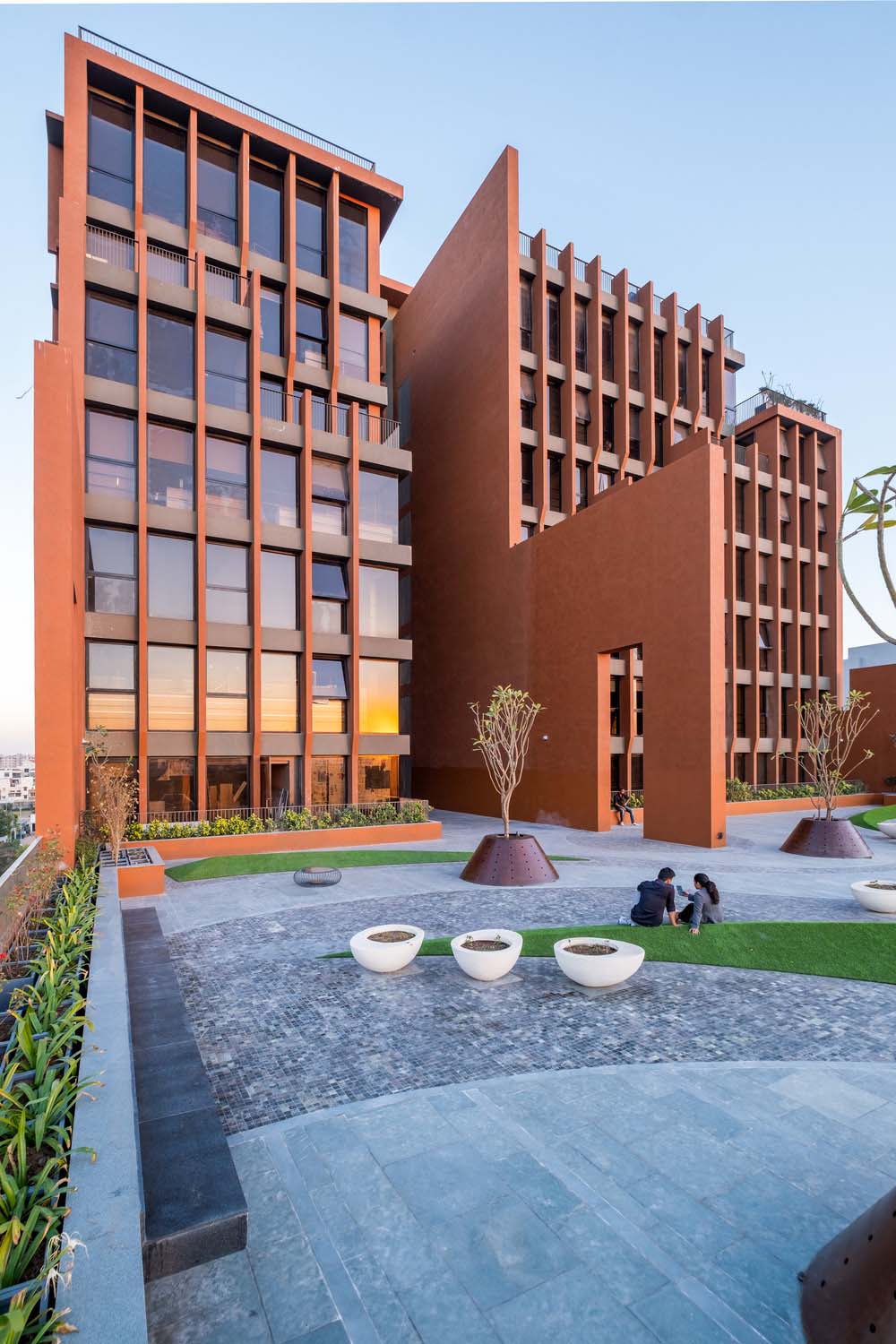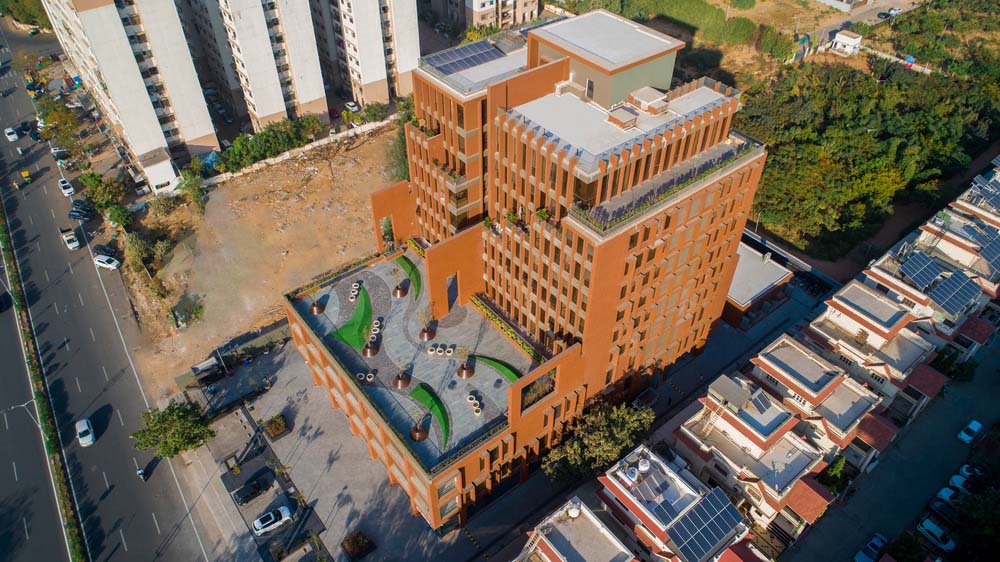 The meticulous separation of the building's retail and office space, together with the design's consideration of the city's climate, results in a structure that responds to both its intended uses and its environment.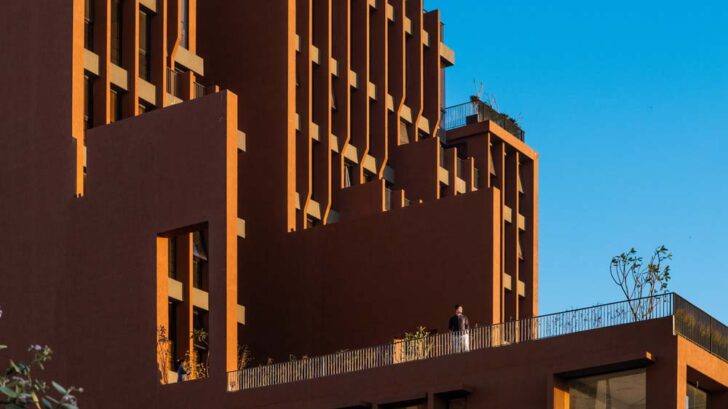 Project information
Name of the Project: Interstellar
Location: Ahmedabad, India
Client Name: Suvidha Projects
Architecture Firm: Sanjay Puri Architects
Total built-up: 17461.51 sq.m/ 187956 sq.ft
Start year: 2018
Project completion year: 2022
Lead architect: Ar.Sanjay Puri
Design Team: Ar.Toral Doshi, Ar.Dipti Patil, Ar.Jay Patel, Ar Sanya Gupta
Consultants: Structural consultants: Ducon Consultants Pvt Ltd
PT consultants: Post Tension Services India pvt. ltd.
MEPF consultants: INI Infrastructure & Engineering
Collaborators: Civil Contractor: Spartan Builders
Construction: RCC Structure& Brickwork
Finishes: Plaster & Paint