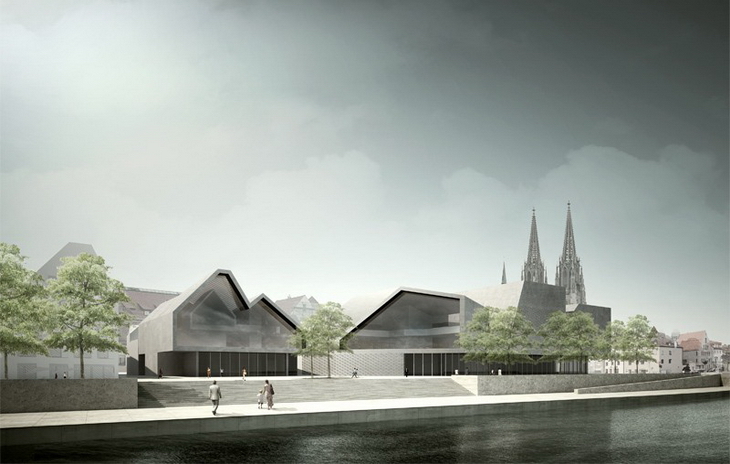 Much talked about Museum of Bavarian History Proposal located in Regensburg city of Germany, comes from Simon Takasaki Architecture practice. For more continue after the jump: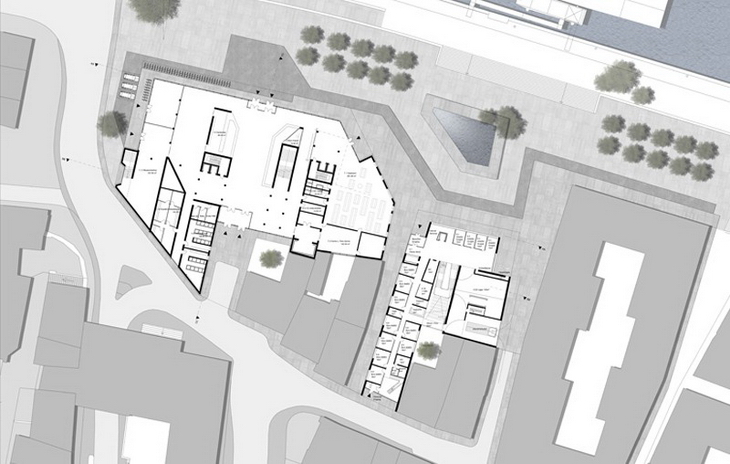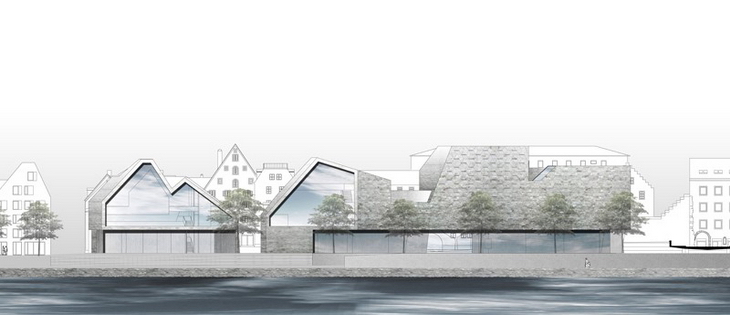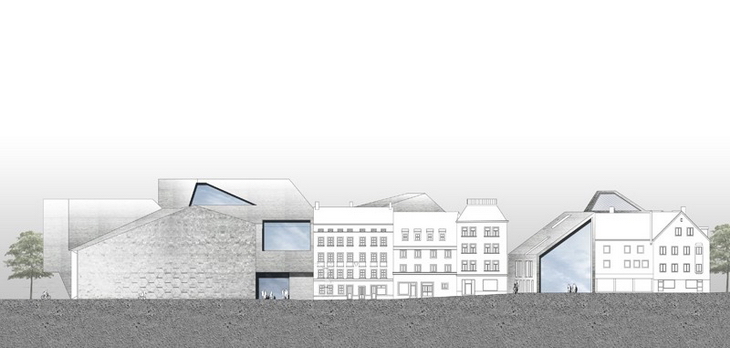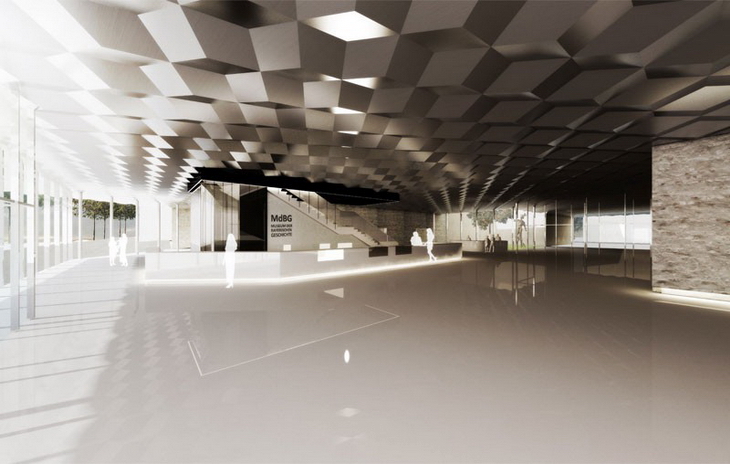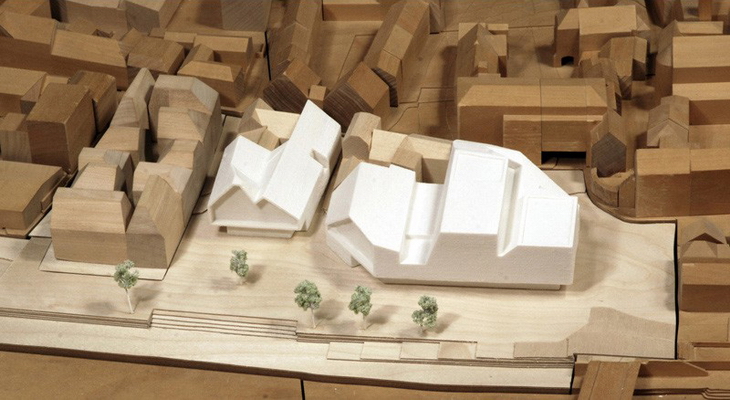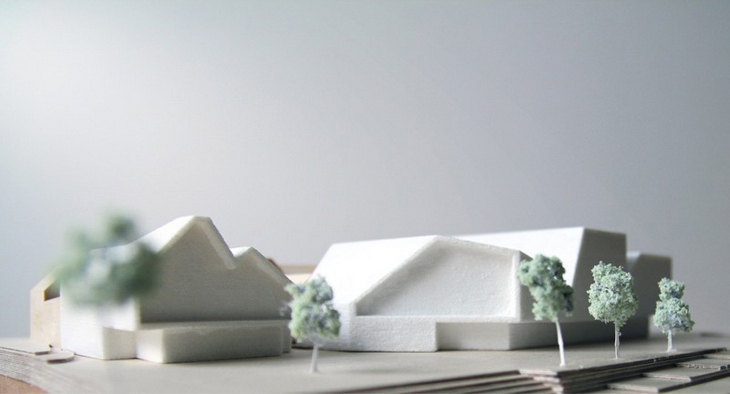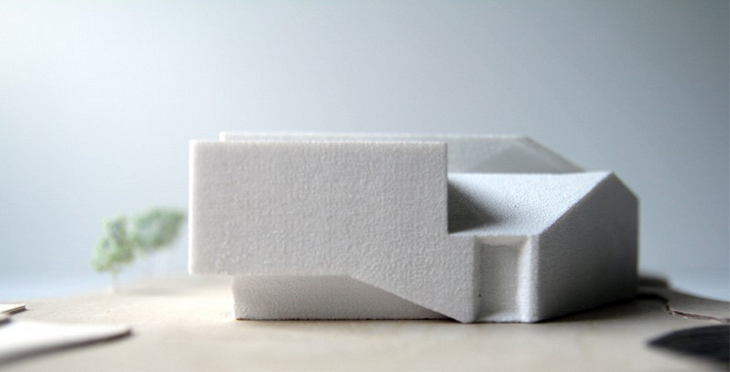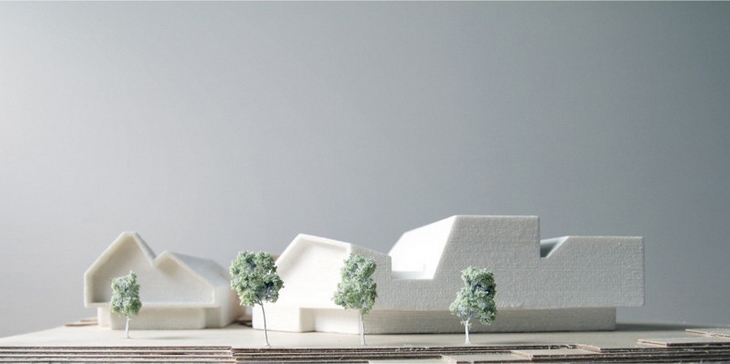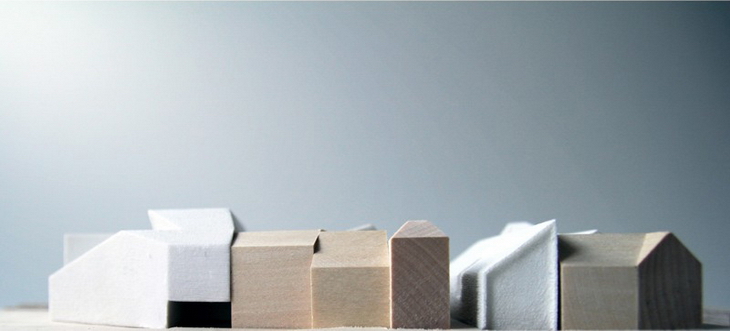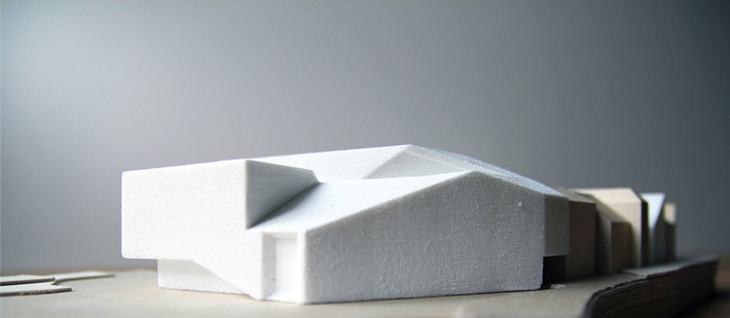 From the Architects:
Located in the old town of Regensburg, the architects wanted to create a haptic integration, so the facade is classic and modern at the same time, made out of bright, whitewashed bricks. The existing lane structure is assimilated and continued to the river Danube. Due to the urban situation, it offers to be realized in two buildings. The center of the two volumes creates a public plaza which is also part of the lobby and the "Common Ground". The square is framed by the Museum of the Bavarian history and the Bavariathek. The newly created space allows an extension of the Danube market, this is an integral part of the design. The design for the Museum of the Bavarian History reacts cautiously on the urban environment of the city of Regensburg. It integrates seamlessly into the existing structures without seeming old-fashioned. The face of the Museum of the Bavarian history is not denying the history of building culture in Bavaria, on the contrary, it is celebrating its roots.
Project: Museum of Bavarian History Prposal
Designed by Simon Takasaki Architecture + Research Studio
Designers: Simon Takasaki & Dietmar Köring
Client: Staatliches Bauamt Regensburg
Area: 10,000 m2
Location: Regensburg, Germany
Website: takasaki.de