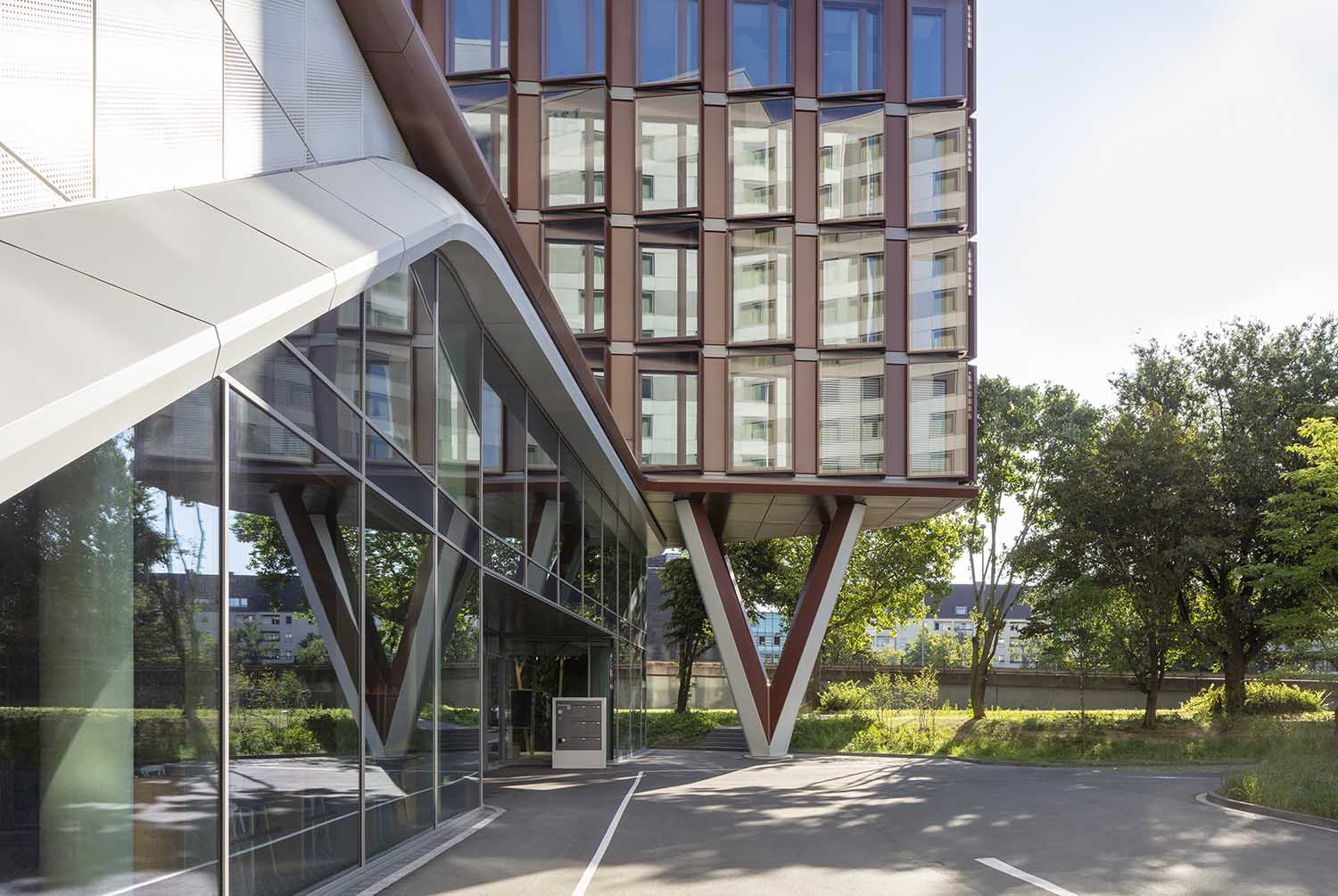 A new era in workspace design has dawned on Kennedydamm with the unveiling of Eclipse, a cutting-edge vertical work campus developed to inspire creativity and foster collaboration. Nestled in the heart of Düsseldorf, Eclipse stands tall at 60 meters, offering approximately 27,000 square meters of contemporary office space designed to transform the traditional office experience.
Collaborative Design for Creativity
Eclipse is the brainchild of a collaboration between the renowned UNStudio and the German architecture firm HPP Architects, brought to life by HPP Architects. This vertical campus serves as the headquarters for the esteemed auditing and consulting firm PwC Germany. The primary objective behind the design is to create an environment that stimulates interaction and sparks creativity, providing an attractive workplace for today's talent.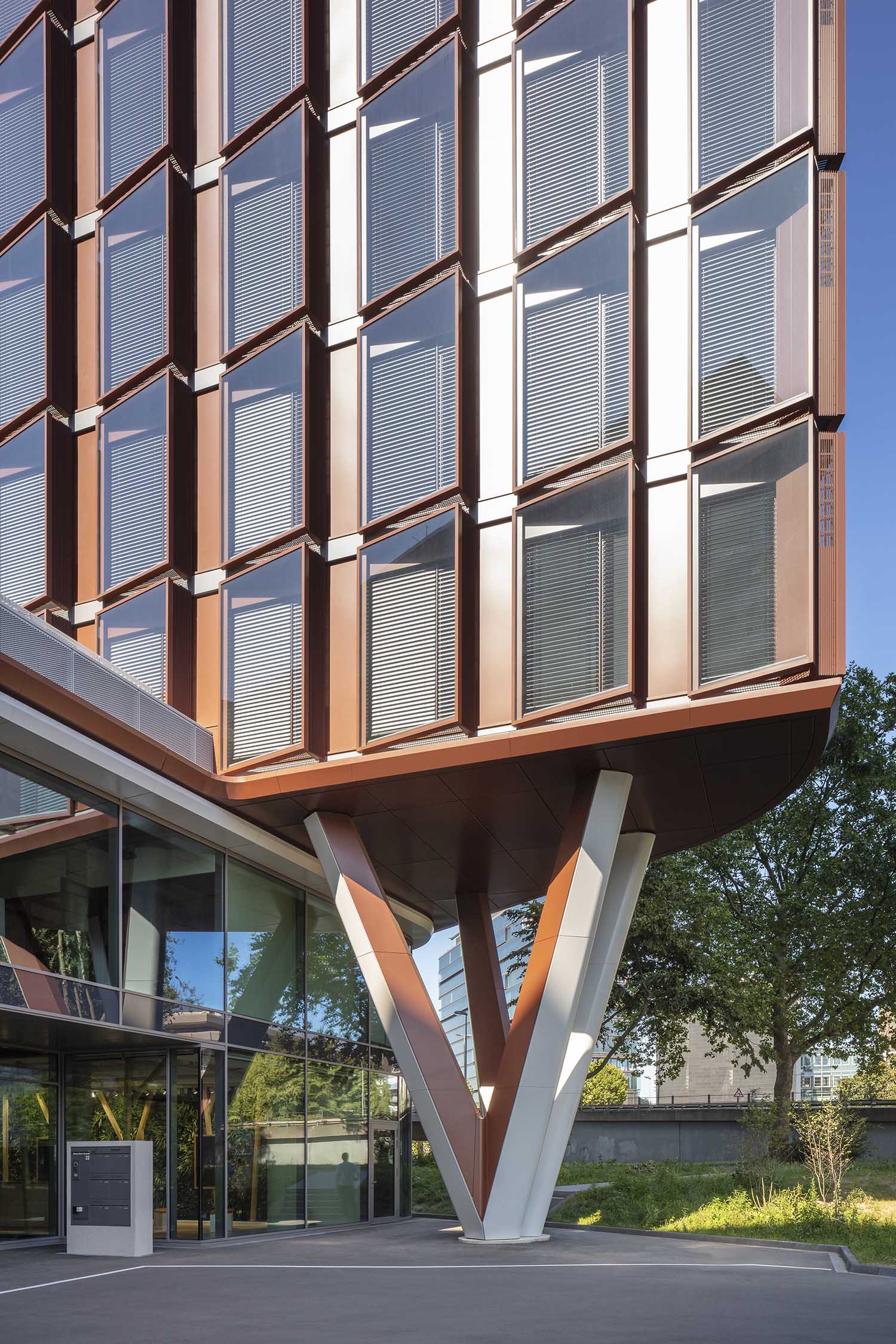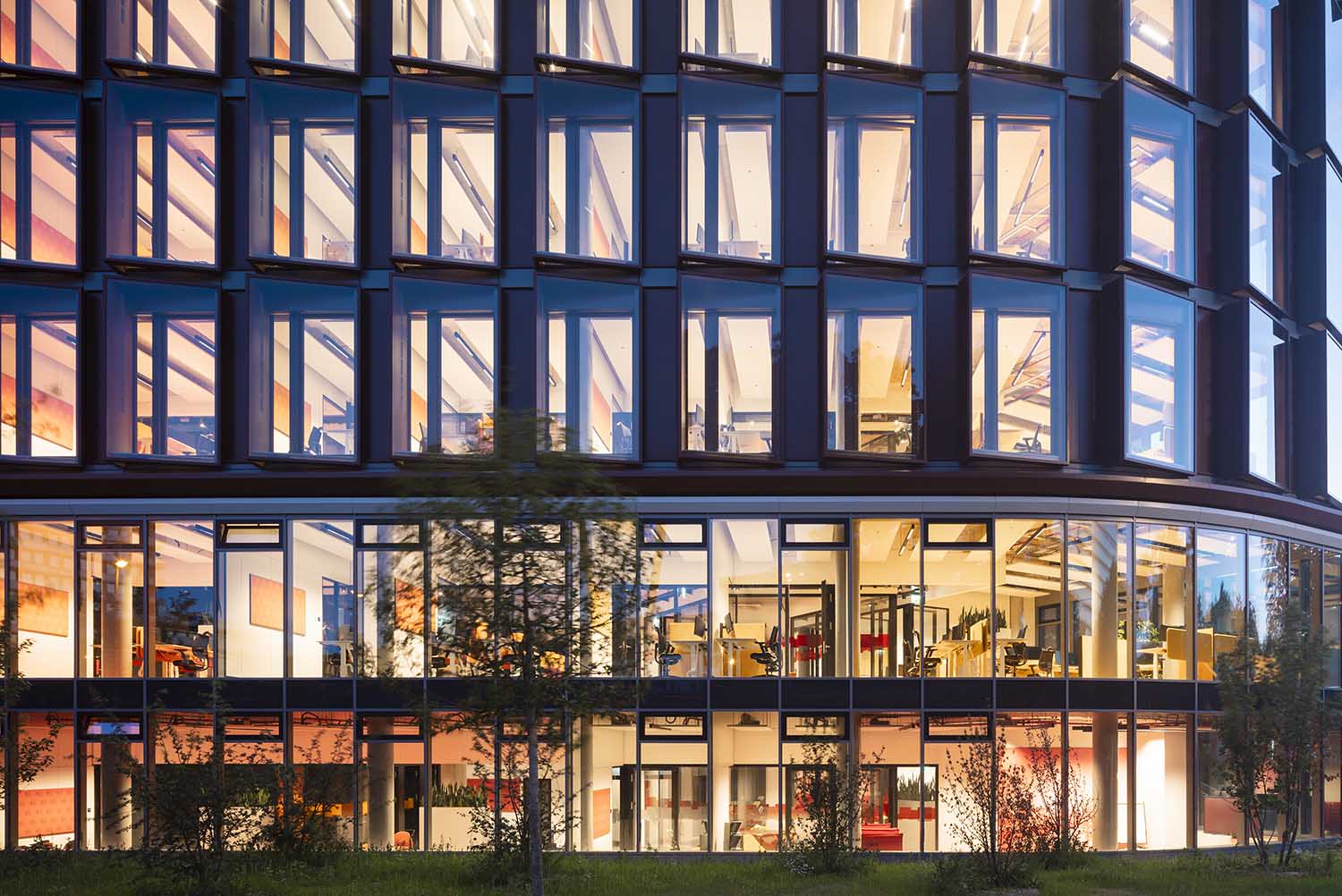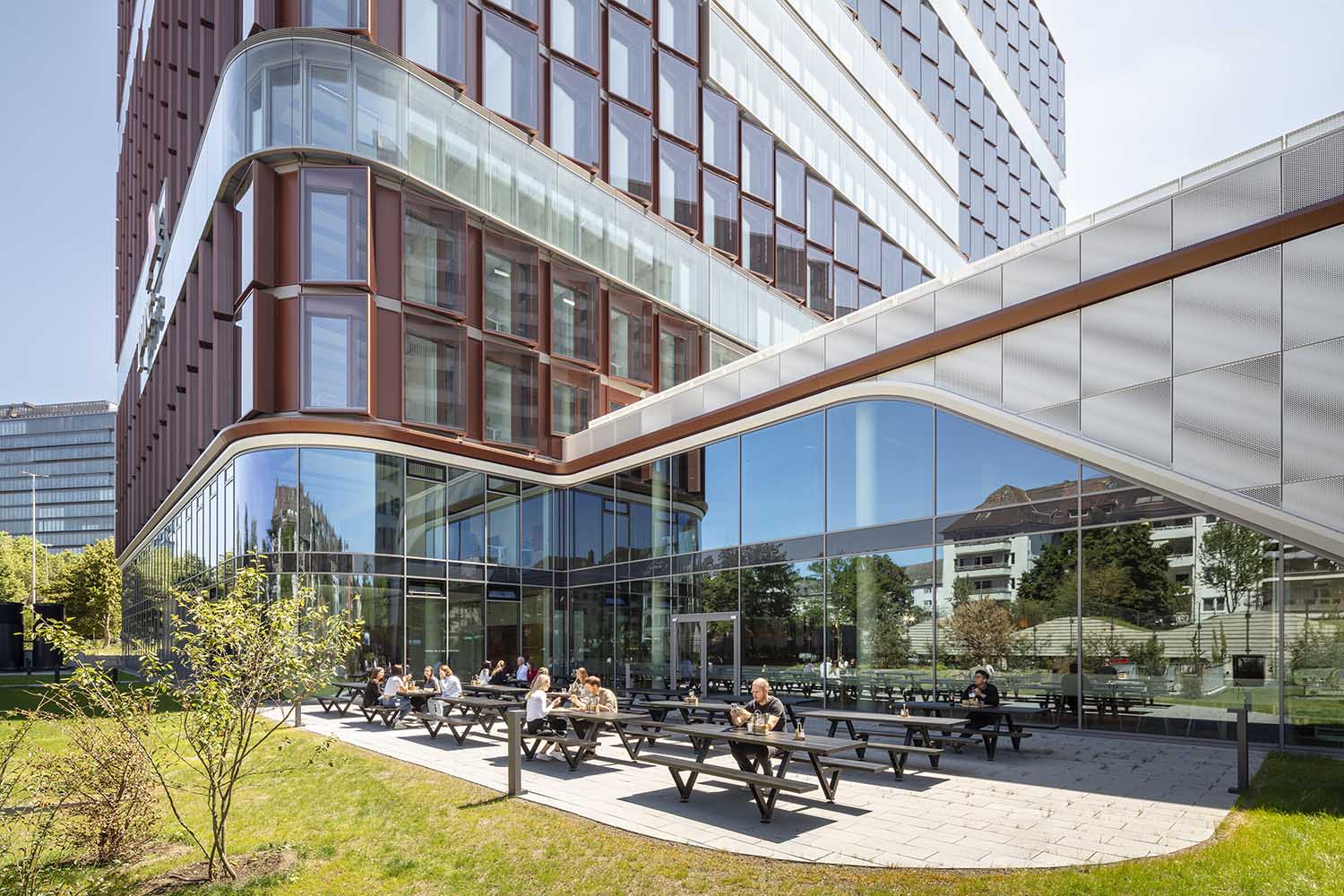 Architecture
The triangular-shaped tower, standing on a two-storey podium, boasts a 360-degree facade that seamlessly integrates with the surroundings. The northern facades align with Kennedydamm, while the southern face complements the neighboring Hilton Hotel. The striking entrance is emphasized by a diagonally framed setback, creating a visual spectacle with contrasting opaque and transparent elements.
Innovative Interior Spaces
The interior of Eclipse spans 16 storeys and features approximately 1,200 workstations, accompanied by inspiring communication and experience areas. A series of atria, organized in a three-dimensional helix, serve as the backbone of the vertical campus, connecting various office programs and culminating in a panoramic roof garden for social events.
Flexibility is at the core of Eclipse's organizational structure, with individual offices designed for adaptability—whether as landscape offices, cell offices, or a mix of both. A focus on transparency is evident, both in the facade design and the internal layout, promoting a sense of openness and connectivity.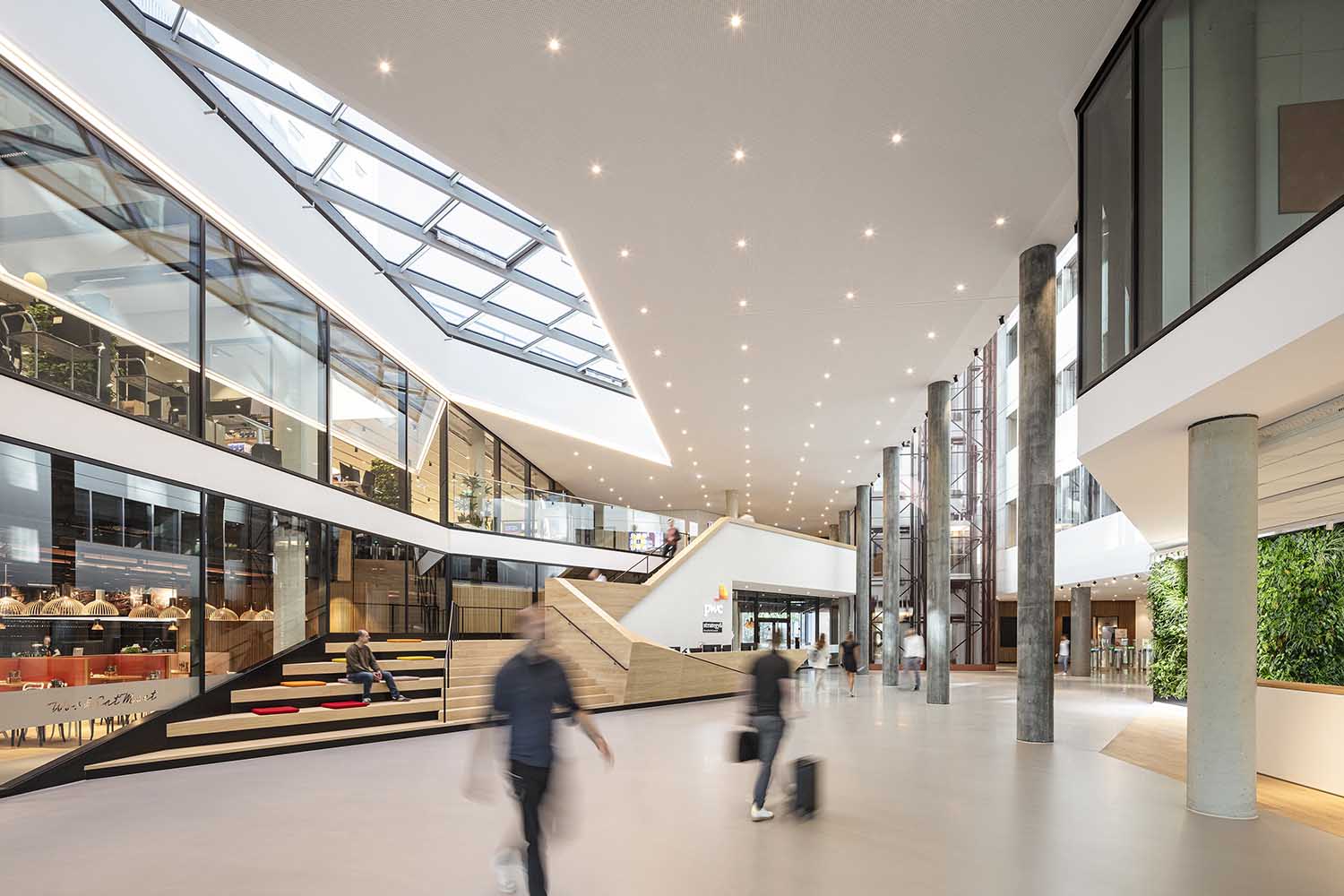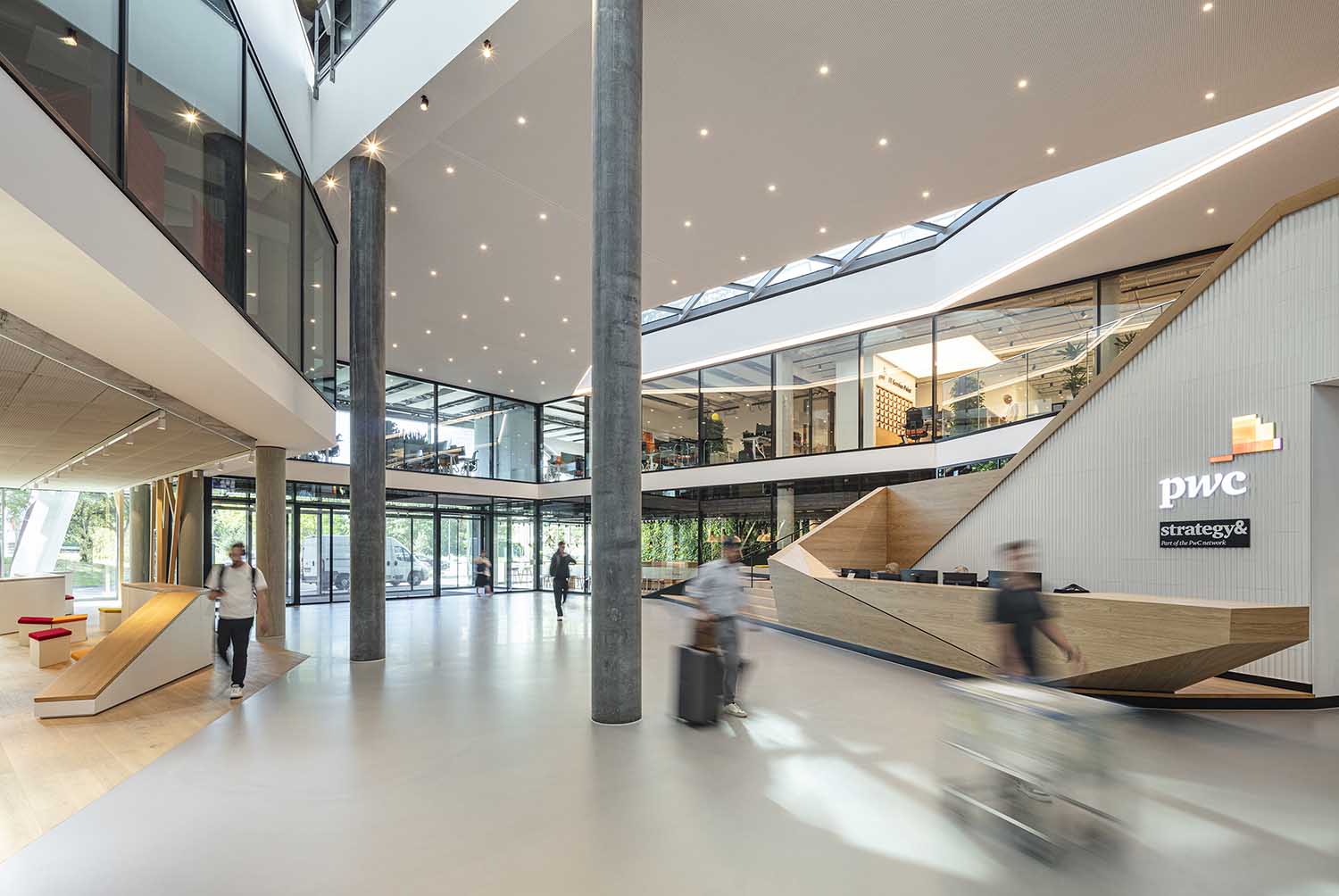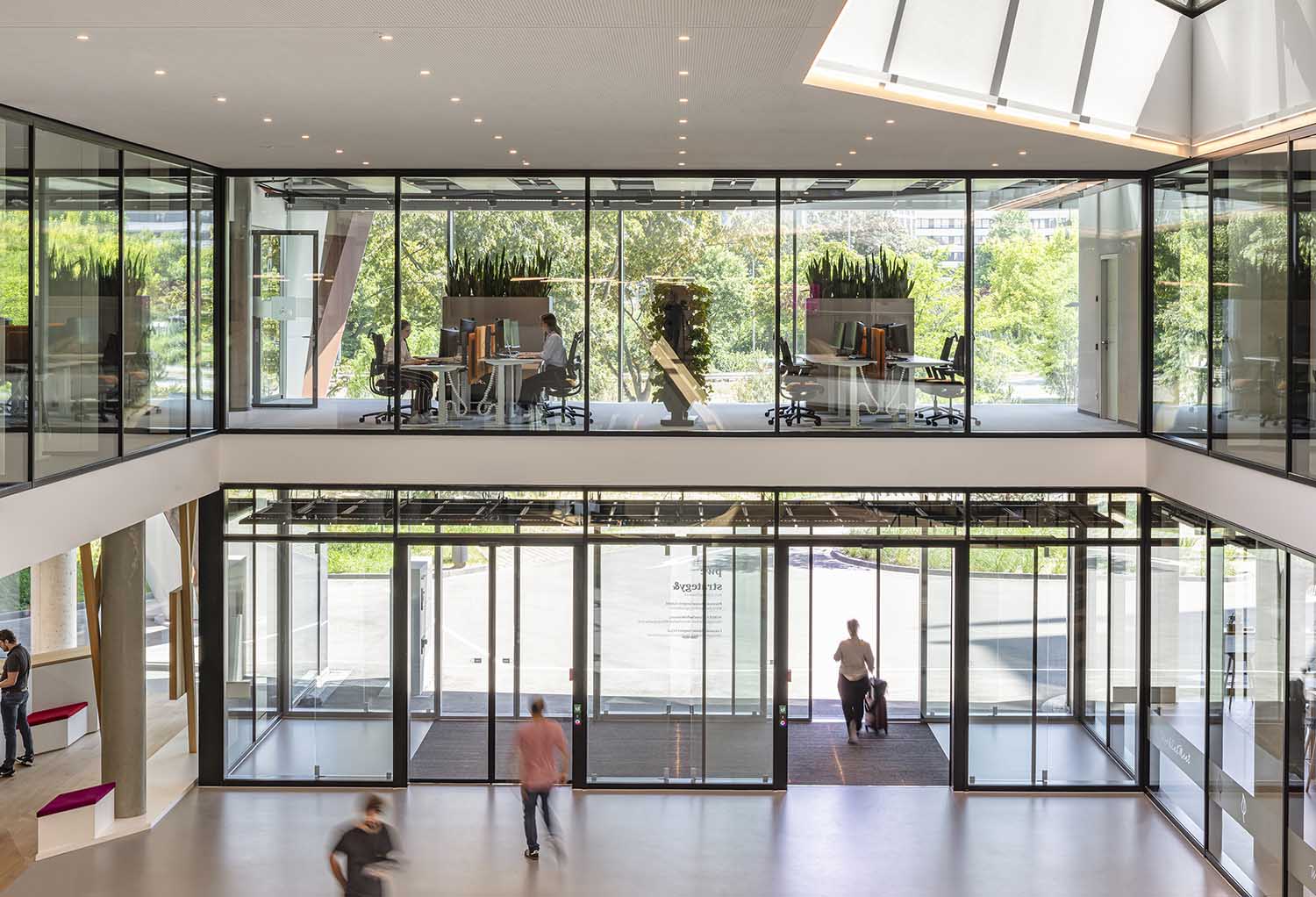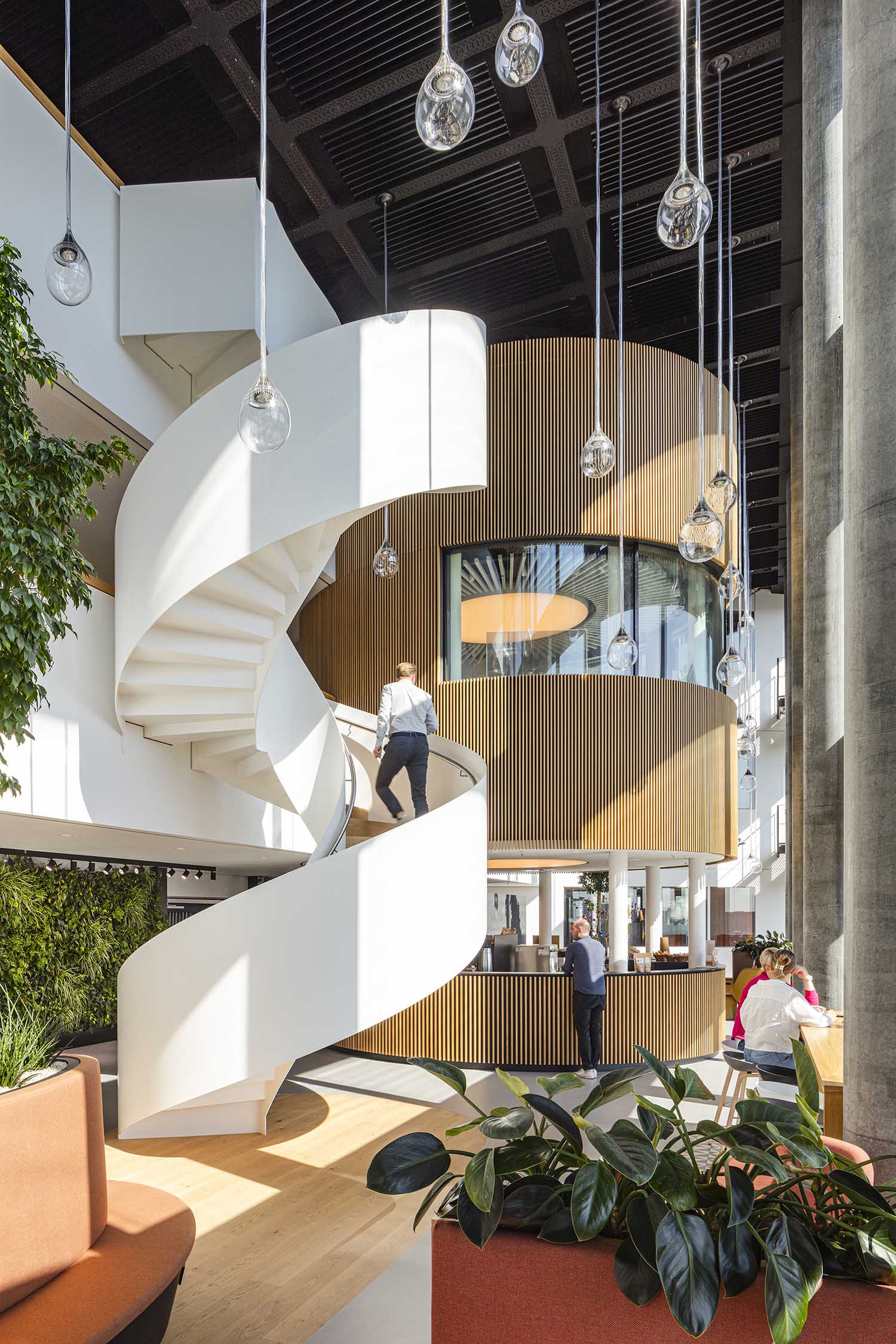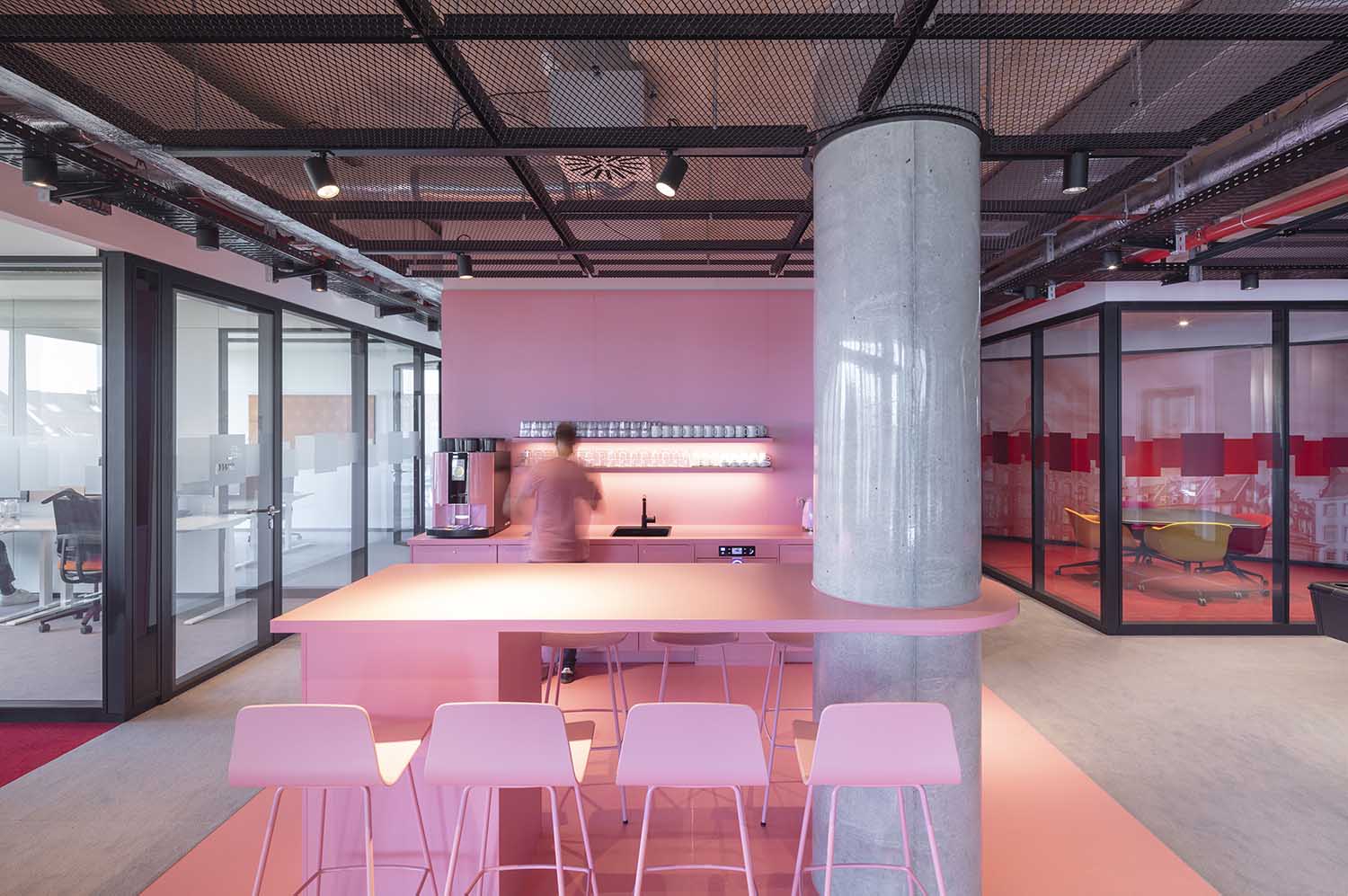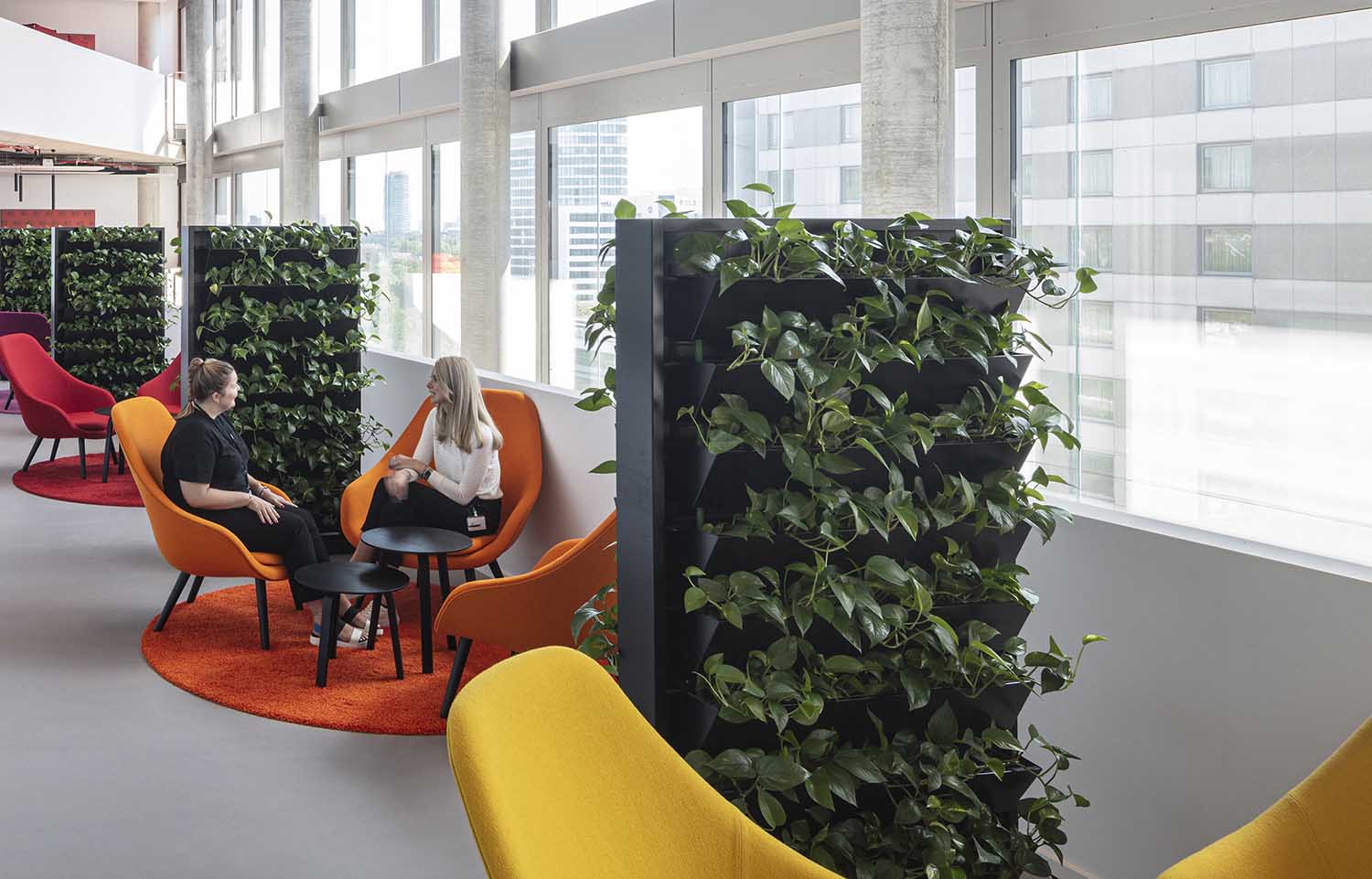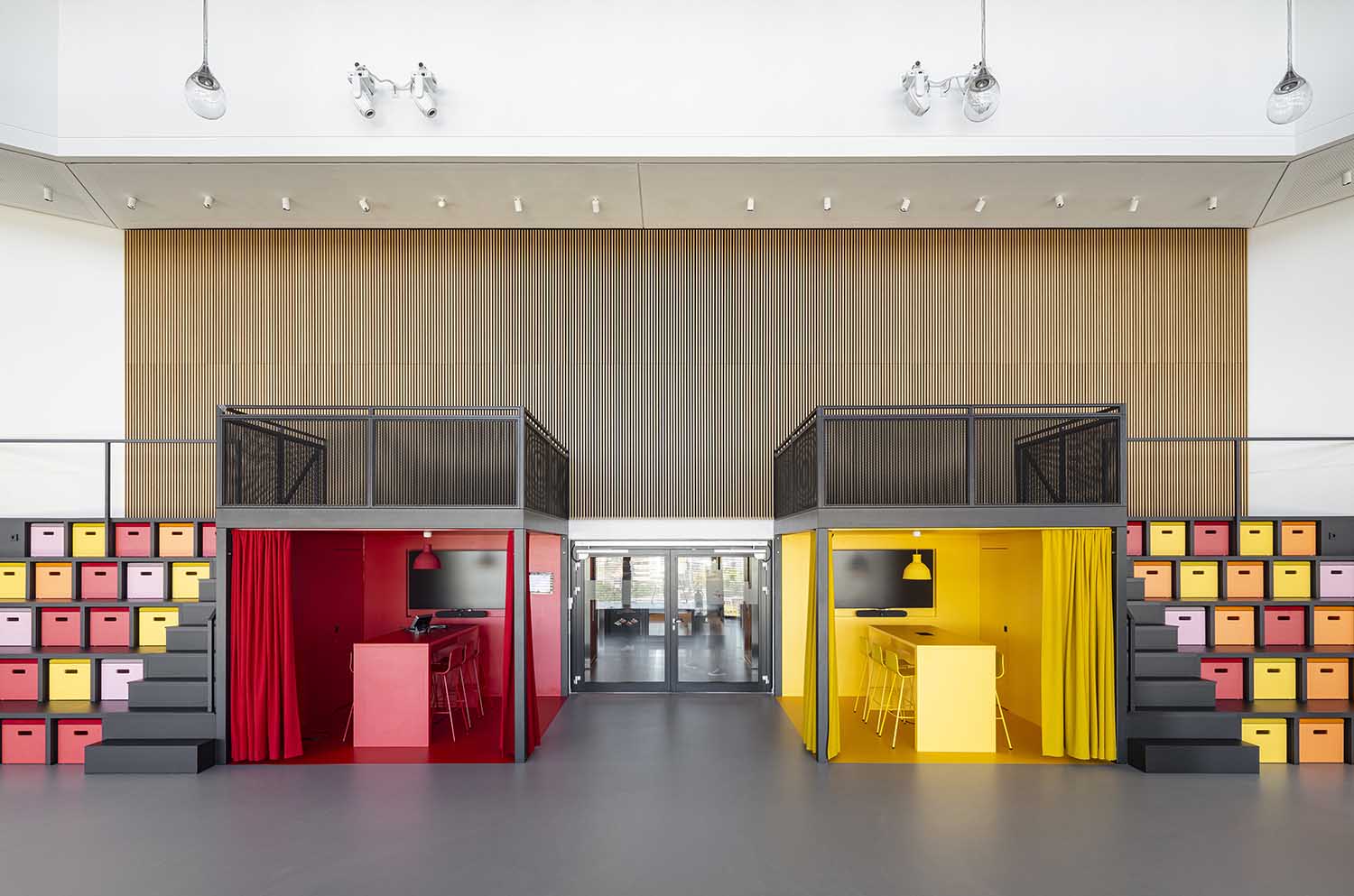 Sustainability at its Core
Eclipse sets a new standard for sustainability in office buildings. In addition to passive sustainable measures, the campus incorporates 'smart engine' technology. Controlled by 2,000 sensors, the system manages functions such as daylight, artificial light, and room ventilation based on individual human presence. This innovative approach is expected to achieve up to 200 tonnes of CO2 savings annually.
The commitment to sustainability extends to urban mobility, with over 200 bicycle parking spaces and charging stations for e-cars. Eclipse is designed to respond to future requirements, with flexible and reversible layouts contributing to a healthy and dynamic work environment.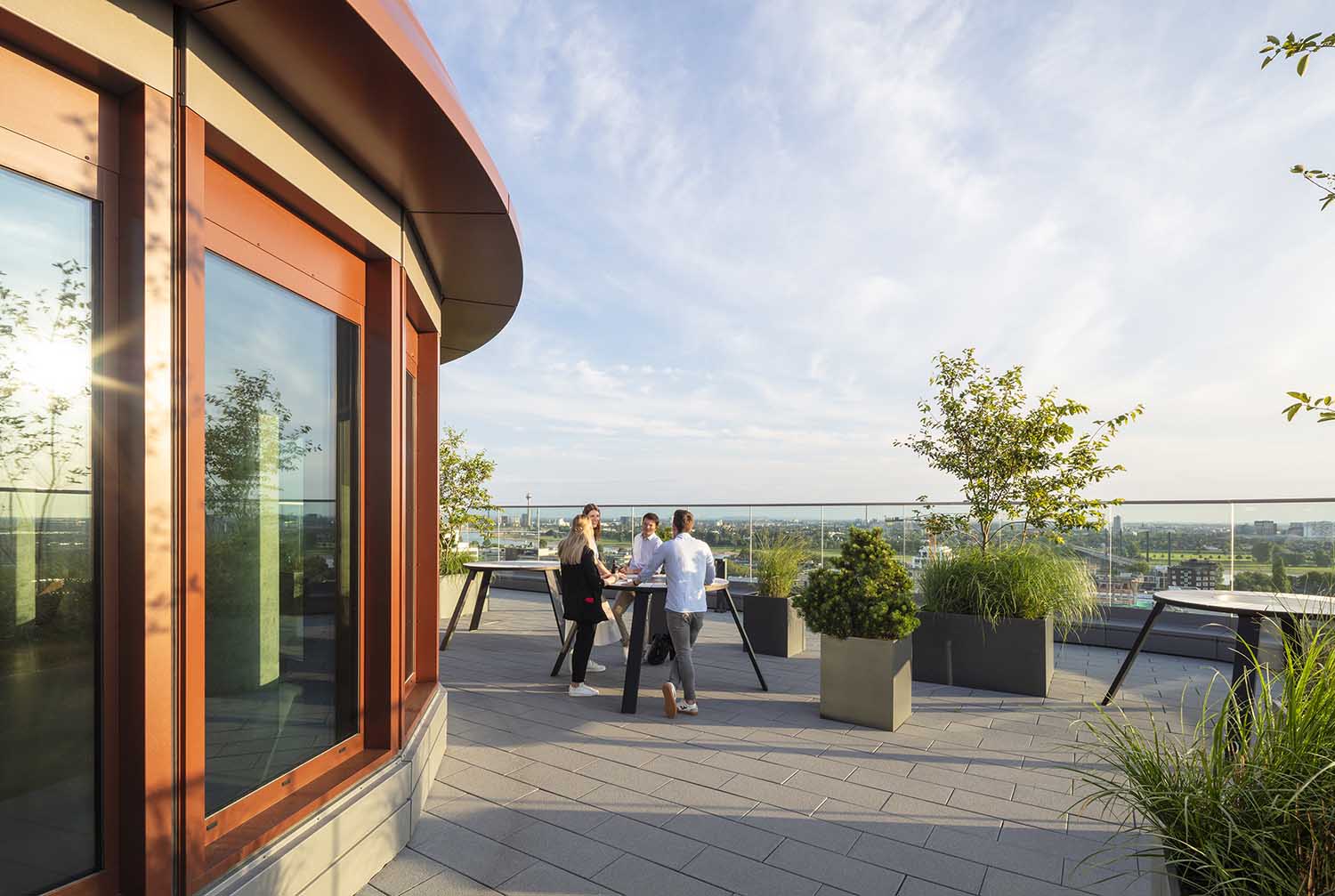 Recognition and Certification
Eclipse aims not only for a DGNB Platinum certification but also a DGNB Diamond—the highest recognition for design and building culture quality. The meticulous planning and execution, coupled with a focus on sustainability, make Eclipse a beacon of innovation and a model for future workspace design.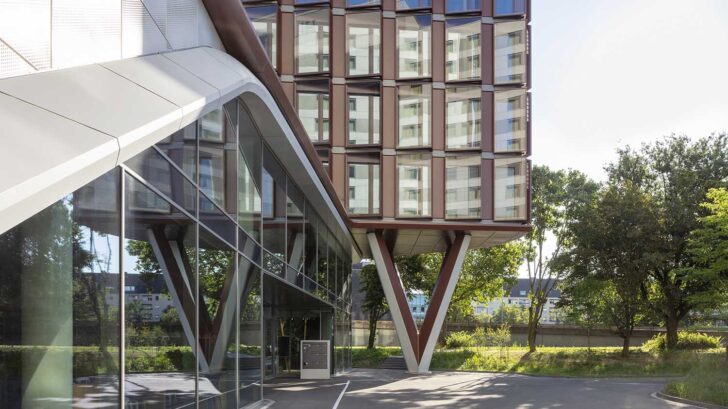 Project information
Client: die developer Projektentwicklung GmbH, Düsseldorf
Design phase: UNStudio with HPP Architects
Realization: HPP Architects – www.hpp.com
UNStudio team: Ben van Berkel with Andreas Bogenschütz and Christian Veddeler, Stefano Capranico, Pietro Scarpa, Hossam Badr, Elli Athanasiadou, Yutan Sun, Yuting Qian
HPP team: Gerhard G. Feldmeyer (responsible Senior Partner), Matthias Faber, Christoph Ebert (Project Management), Stephan Heimann, Christian Bergmann, Jingnan Pan, Benjamin Rösgen, Bärbel Walger, Oliver Wilms
Interior design: Anika Hülser (Project Management associate Partner), Ilenia Martino
Advisors:
Structural engineer: Nagaraj Ingenieure
Facade consultant: AMP Ingenieurgesellschaft mbH
Building technology: Intecplan GmbH
Fire protection: Corall Ingenieure GmbH