PSV Arquitectura adapted an old house in Córdoba, Argentina, into a mixed use building with commercial premises on the ground floor and administrative offices on the first floor. Discover more after the jump.
From the architects: The origin of the proposal was the need to adapt the use of an old large house in the Nueva Córdoba neighborhood, to the new requirements of the client: commercial premises and administrative offices.
The fundamental design premise was to build on what was built, that is, to mount on the existing masonry, a new metal structure that compensates for the programmatic limitations of having to diagram on existing structures.
In functional terms, the ground floor of the house is used to solve the commercial premises, taking advantage of the pedestrian circulation that the area presents. The first floor is intended for offices, while the second is added and proposes the space for the meeting room with expansion to the terrace resulting from the staggering generated on the facade. Finally and crowning the building, is the third level, intended for the technical area and engine room.
Modular in nature, the structure adapts easily to the existing building and its logic is given by the configuration of the supports of the original home.
The resolution of its facade expresses a clear reminiscence with the original building, replicating the plinth on which the main metal envelope sits, linking the new with the old through metal. The staggering of the volumes acts as a bridge between the different heights present in the adjacent buildings, generating new morphologies where previously there were only vertical party walls.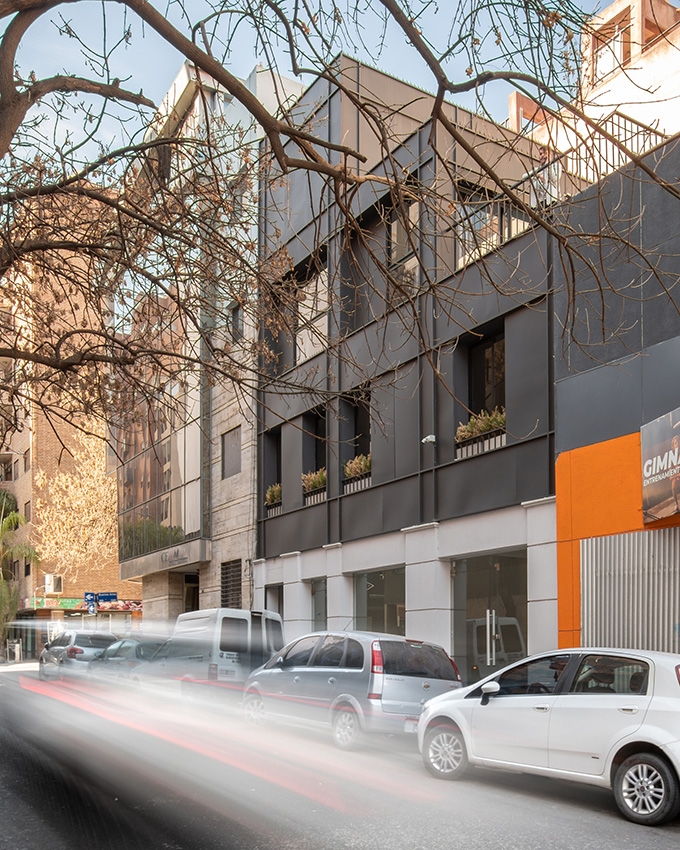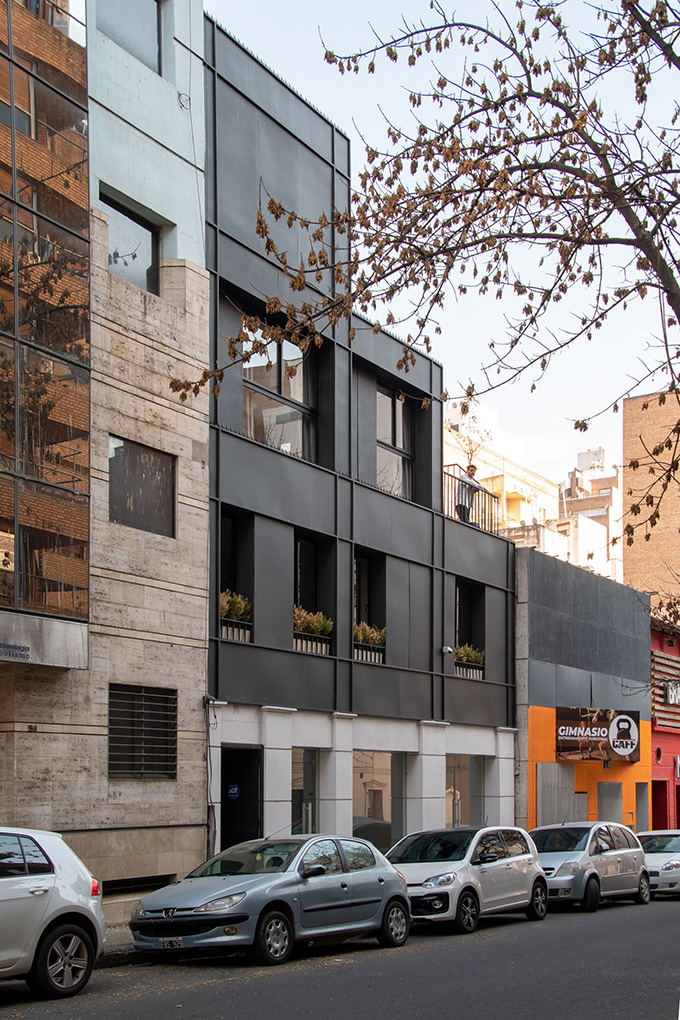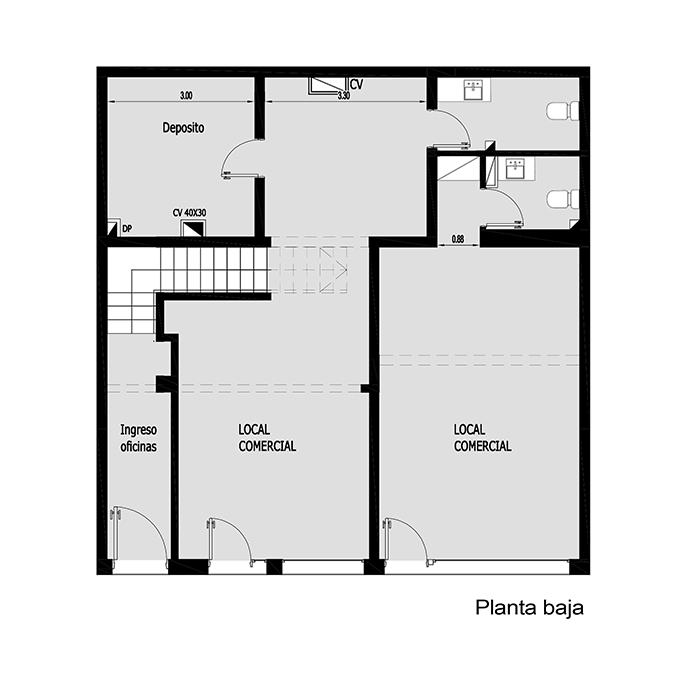 Projects name: Oficinas Larrañaga 92
Architecture office: PSV Arquitectura
Country: Argentina
–
Construction year: 2019
Surface: 260 m2
Adress: Larrañaga 92, Nueva Córdoba, Córdoba, Argentina
Photographer / Website: Gonzalo Viramonte