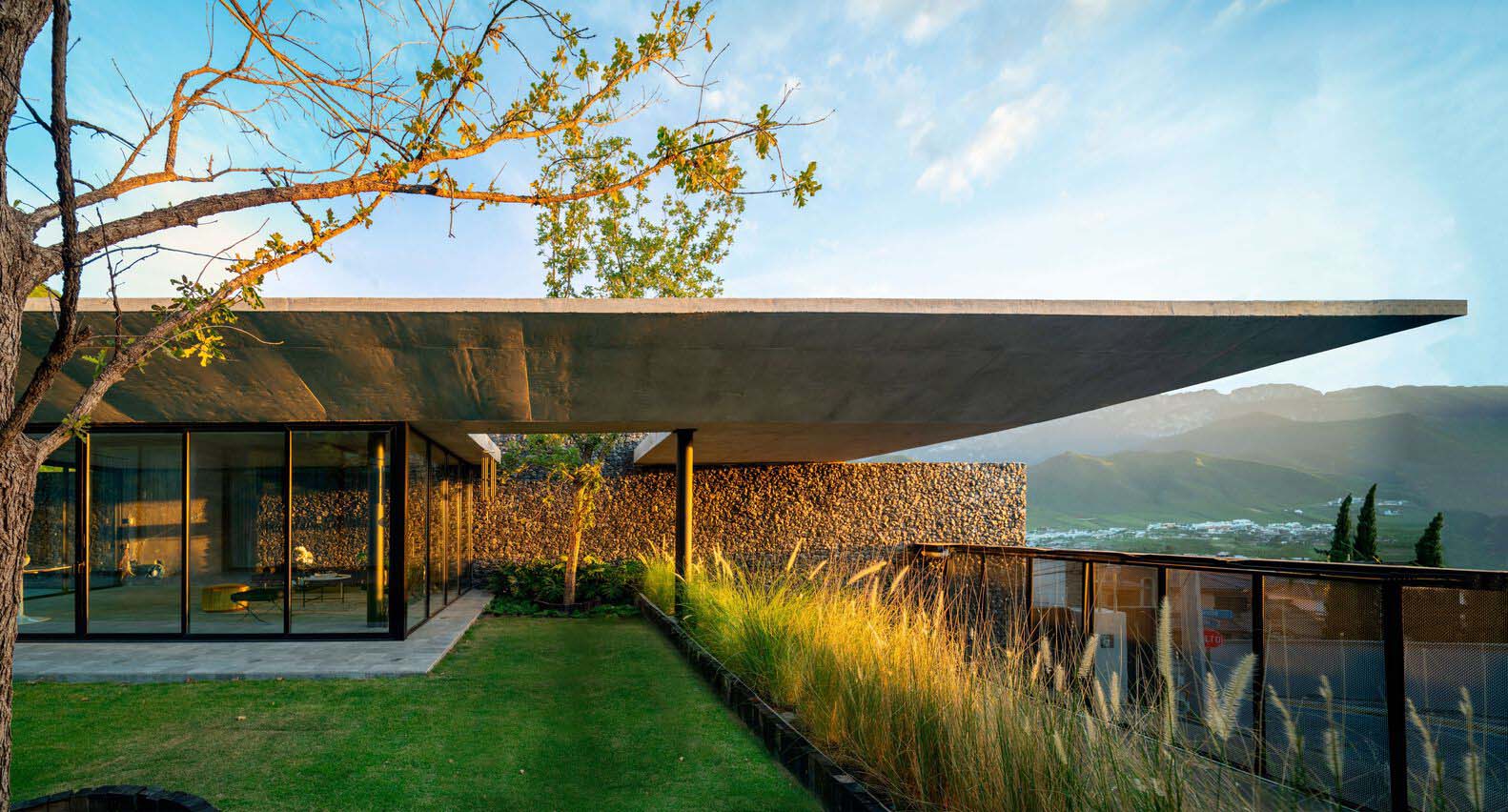 Imagine a home where you feel like you're floating in the air, disconnected from the city's hustle and bustle, surrounded by peace and harmony. This dream became a reality in the form of "Casa Gea" by Studio AM11, nestled at the base of Cerro de la Silla in Monterrey, Nuevo León.
This remarkable project, covering an area of 900 square meters and boasting a 430-square-meter construction, redefines the concept of modern residential design. With its unique features and breathtaking aesthetics, Gea House offers a seamless blend of nature and architecture.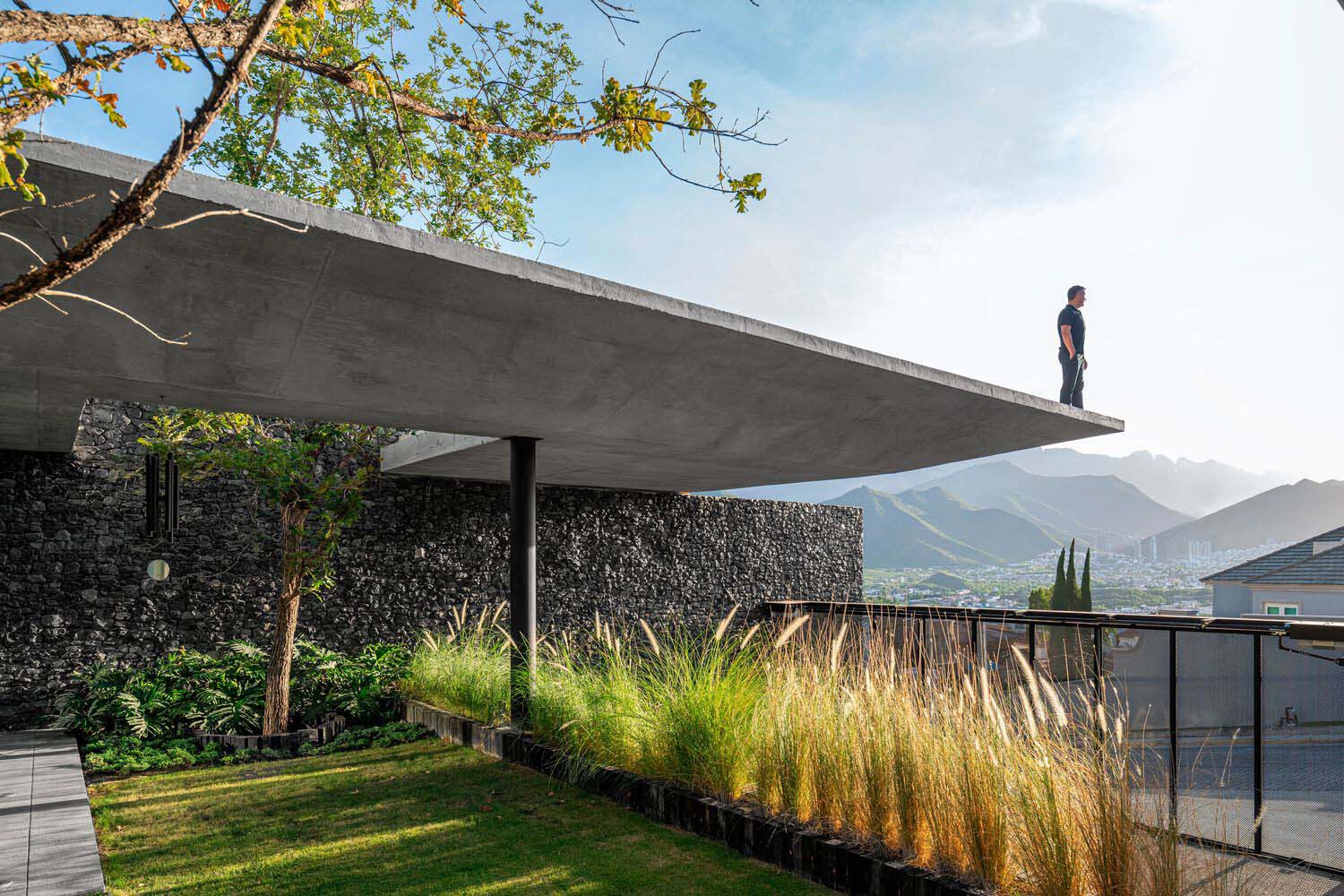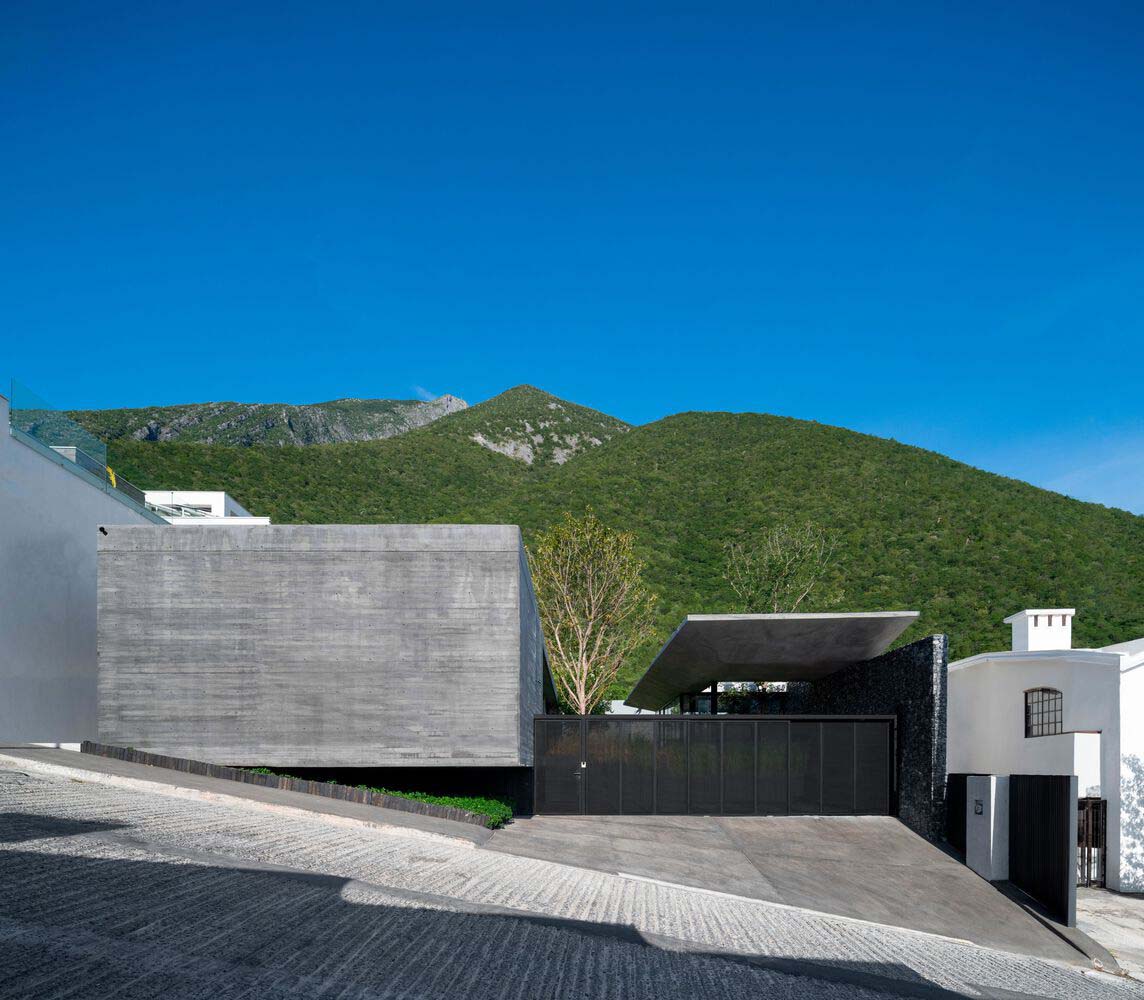 At the heart of this stunning creation is a solid concrete monolith with cantilevers that give the illusion of soaring in the air, effortlessly suspended. The use of transparency in the design creates a sense of tranquility and a profound connection with the surrounding landscape. The incorporation of open and linear spaces with floor-to-ceiling openings frames the picturesque views of the landscape and allows natural light to flood the interior, adding to the overall sense of serenity.
In a brilliant display of architectural ingenuity, Gea House integrates exposed solid concrete, wood, and natural stone to harmoniously blend with its natural surroundings. The color palette of neutral tones and shades of gray complements the elegance and personality of its residents.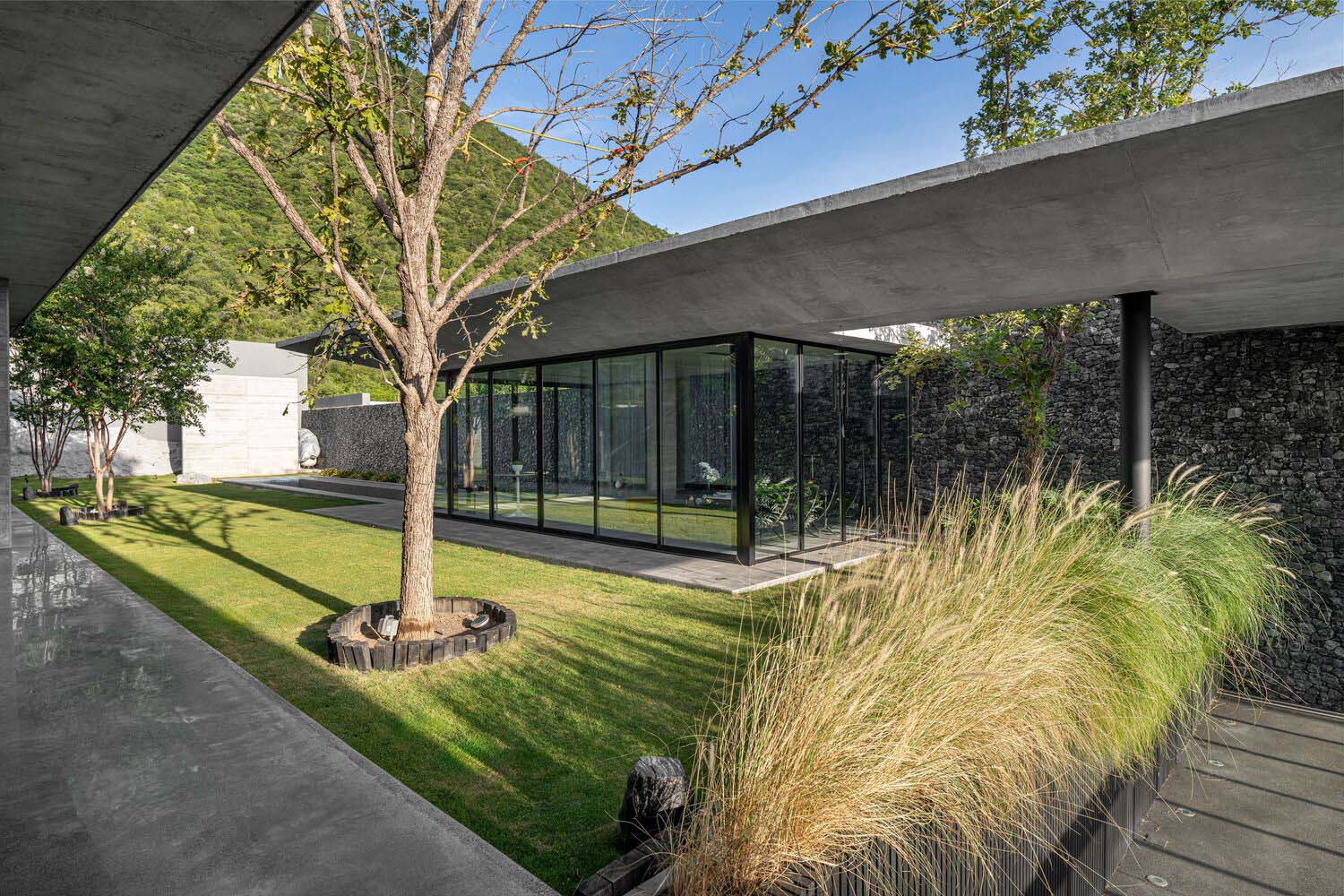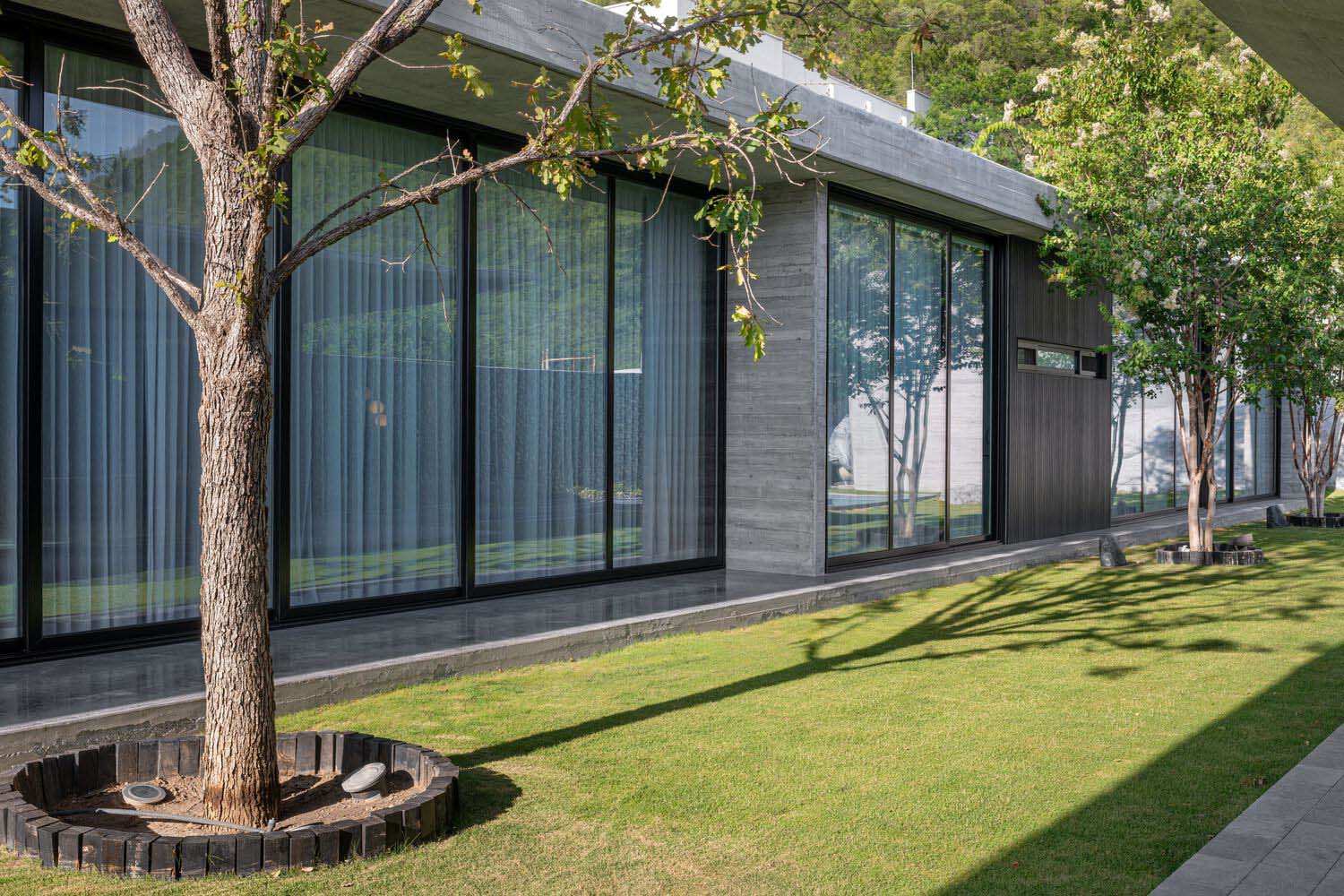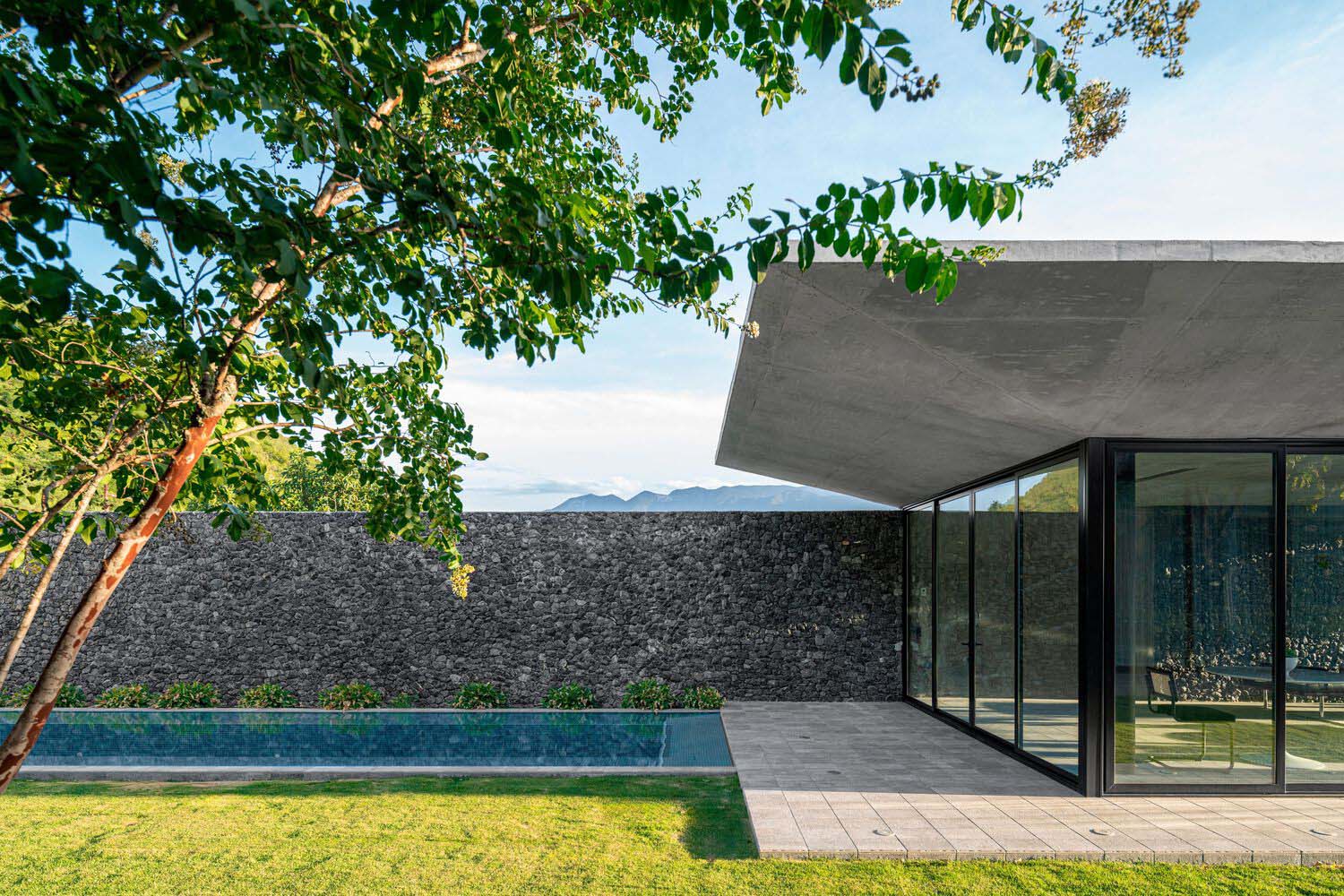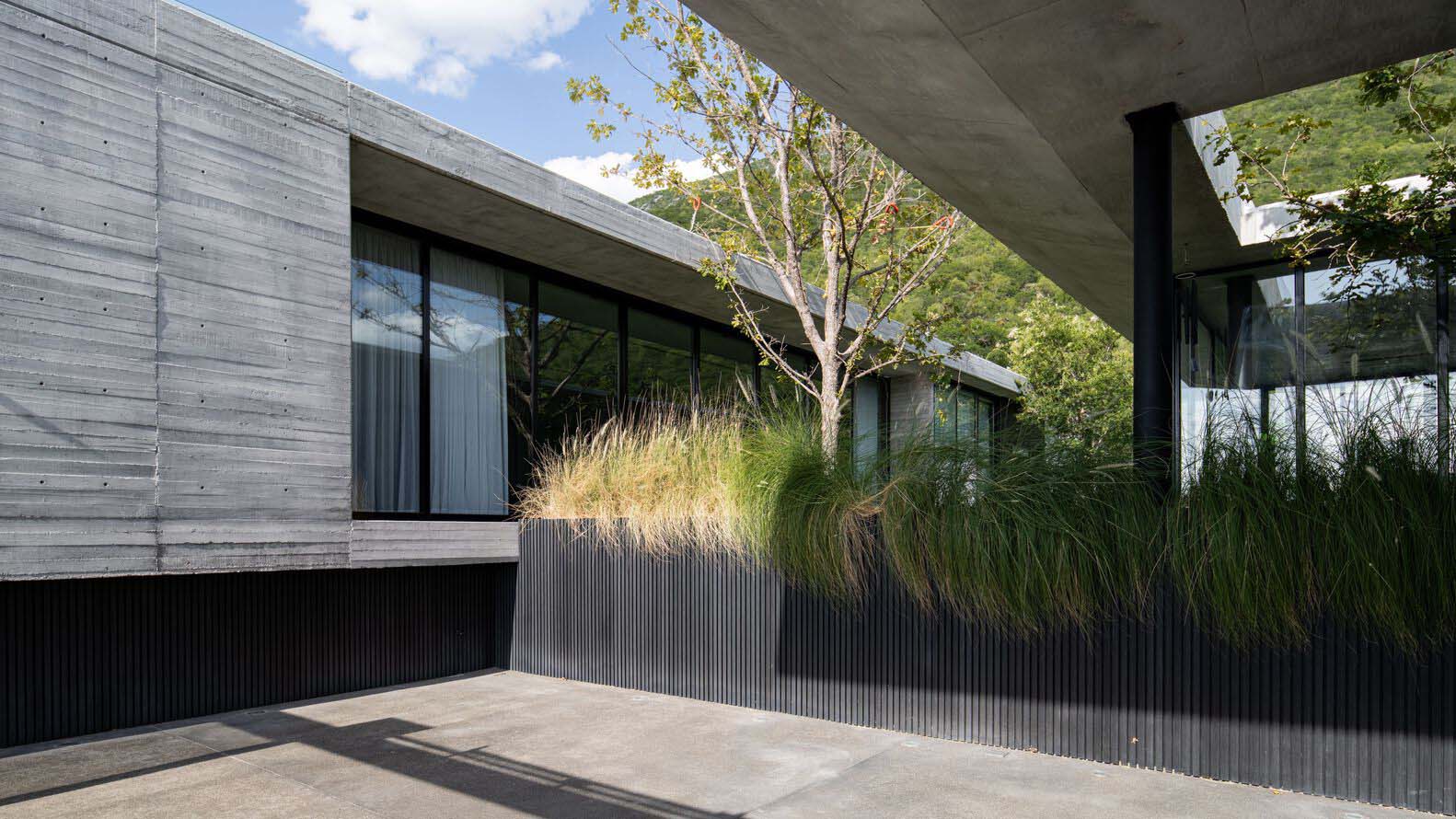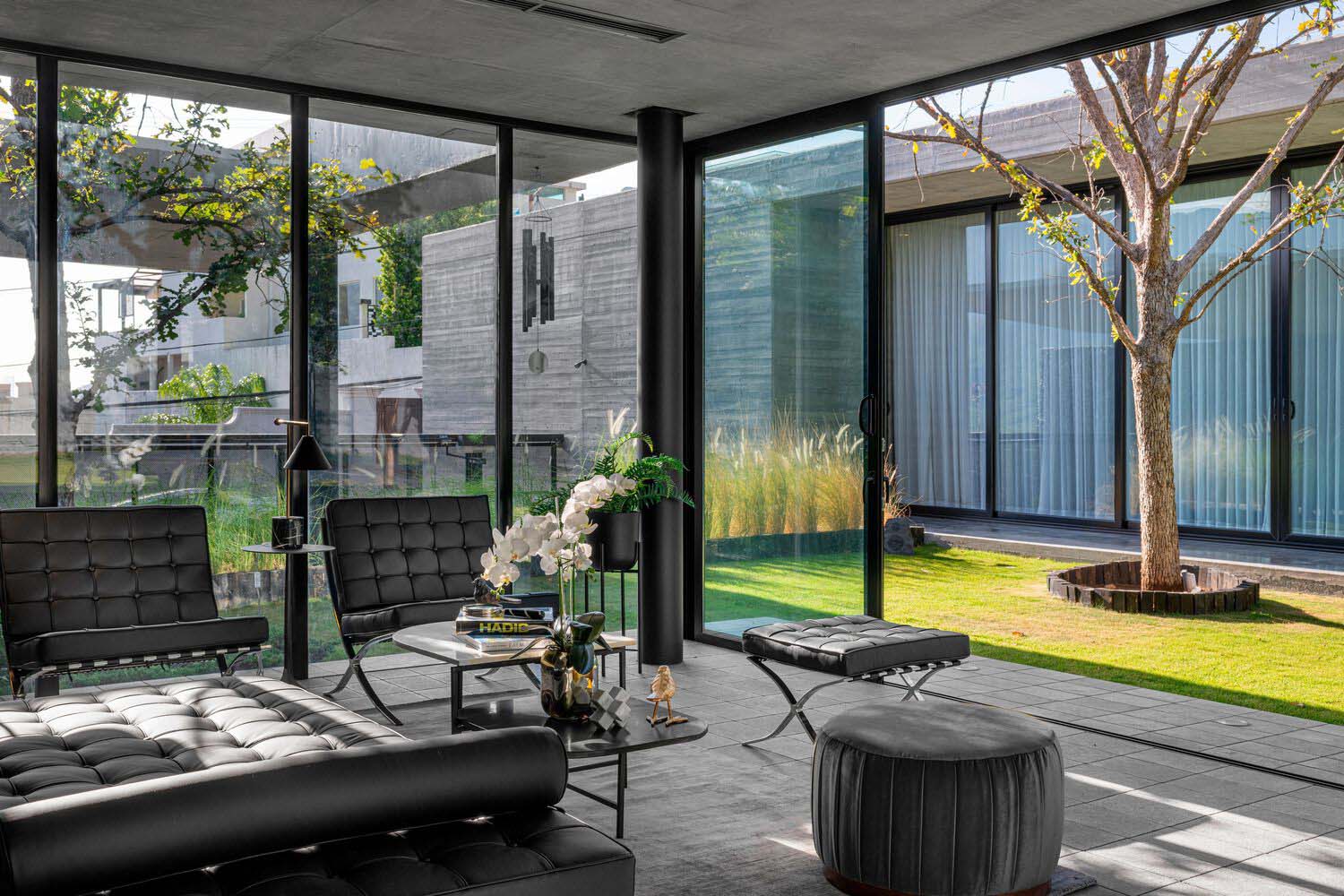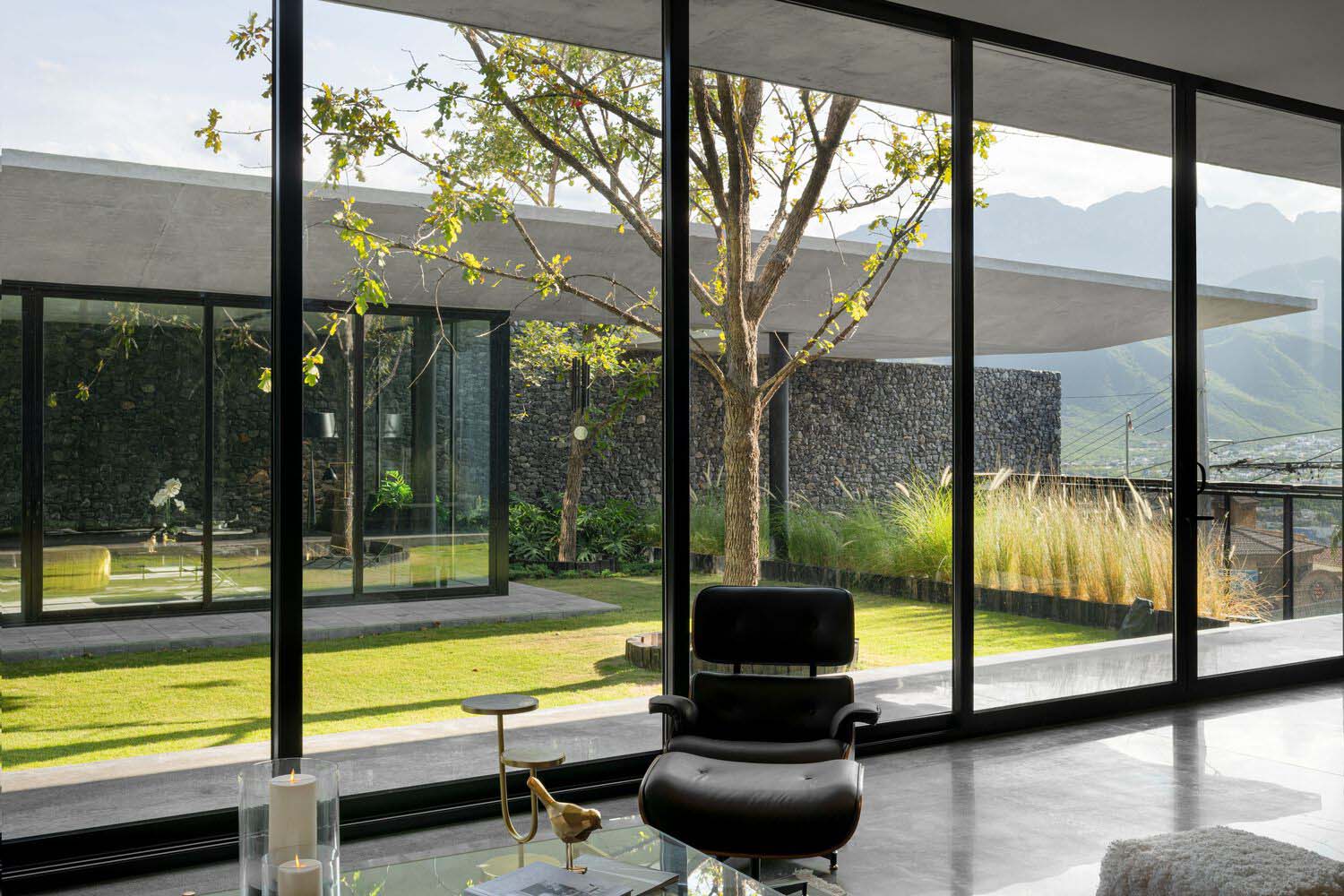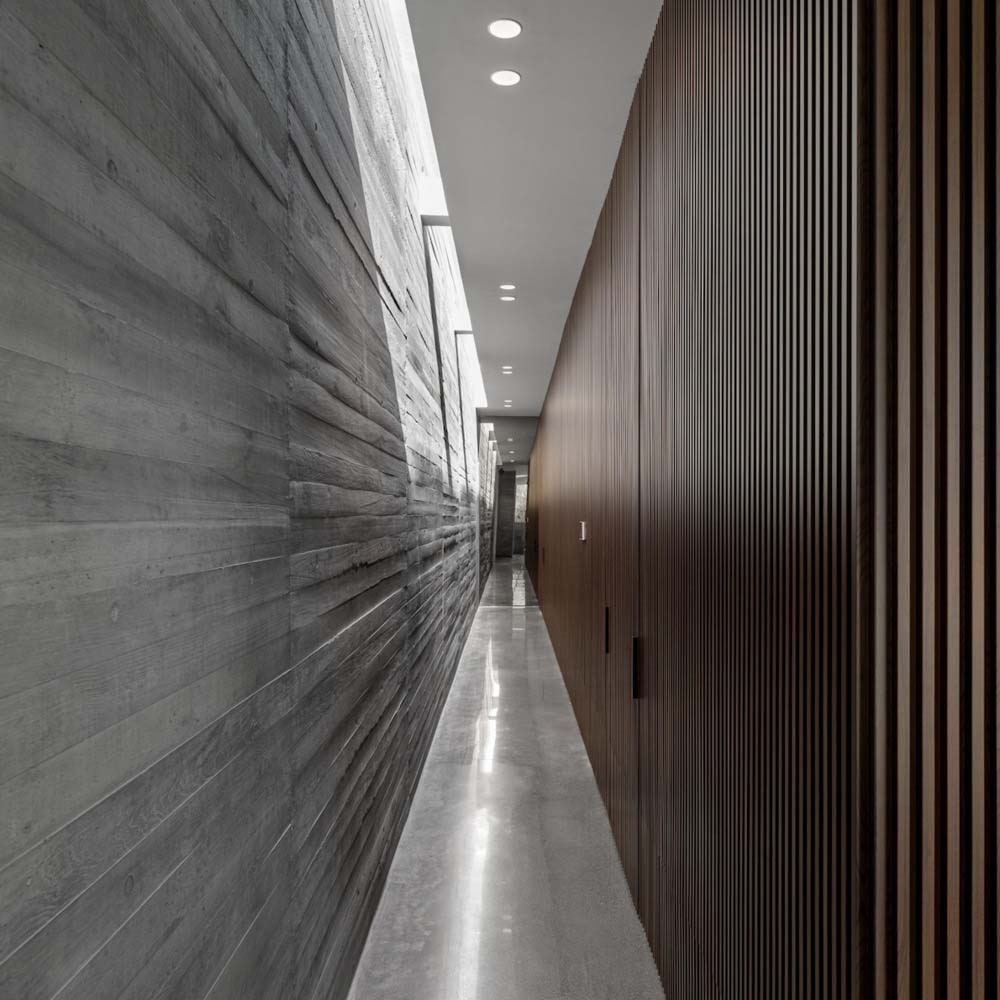 The design philosophy of Gea House, as envisioned by Studio AM11, emphasizes the maximization of space and the minimization of walls. Visual elements are used to define various areas within the residence, ensuring that all social and intimate spaces maintain a direct connection to the outdoors. This design approach expands the perception of open space, creating a sense of companionship and interaction with the garden. Natural light and ventilation are paramount, enhancing the sense of openness and connection with nature.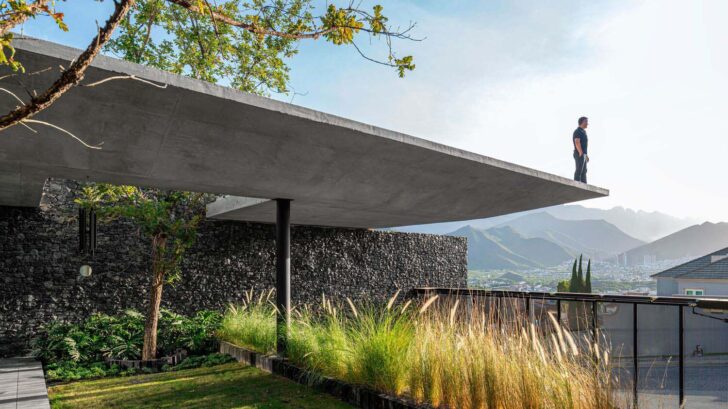 Project information
Architects: Studio AM11
Area: 420 m²
Year: 2023
Photographs: Mavix + Pepe Mora
Manufacturers: Concretos Tepeyac, Gante, Gilsa, Grupo Lite, LUM Soluciones
Lead Architect: Alejandro Macias
City: Monterrey
Country: Mexico