Architect Mário Alves in Coimbra has recently completed his latest residential project, a house carved on one of the slopes of the city of Coimbra, Portugal. Developing a house in this location becomes a challenge due to the natural profile that the land develops.
As a result, the project concept is not to land a volume that becomes a dwelling, but to build a volume that conveys the illusion that it was carved in the "site" (producing a sense of connection with the area) while also provoking the sensation that it is the volume that holds the hill itself.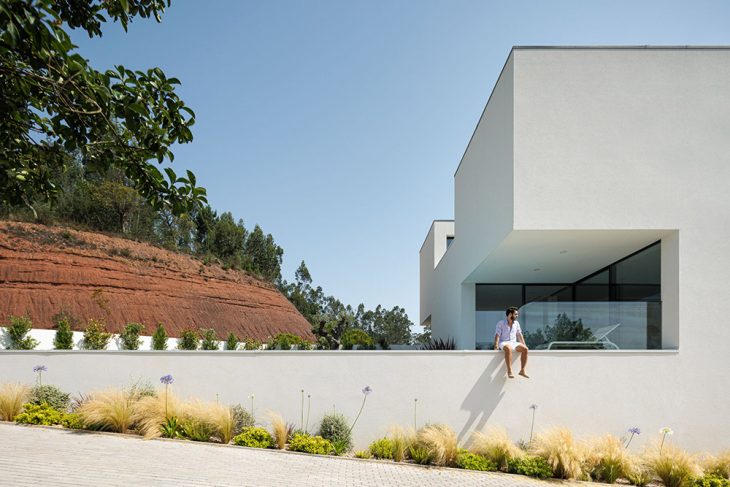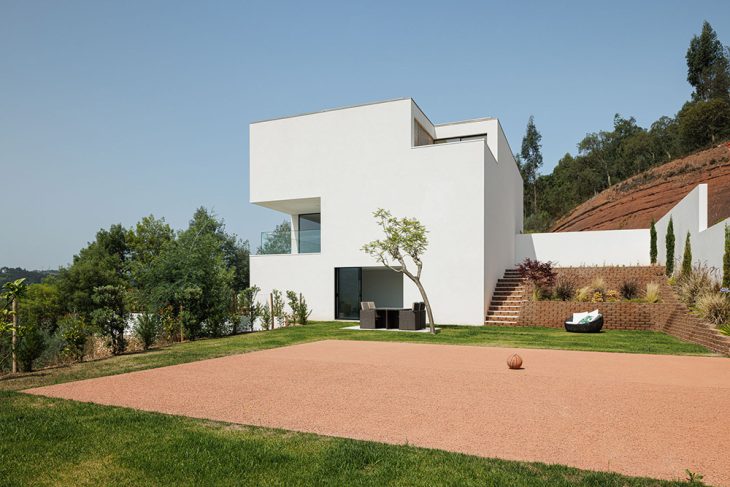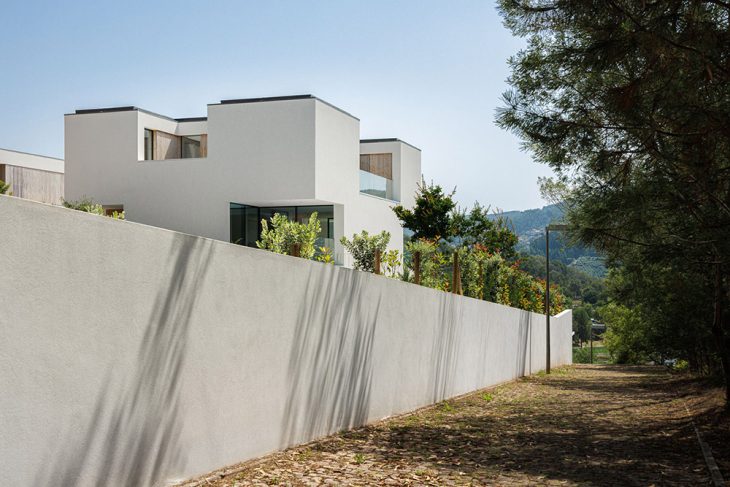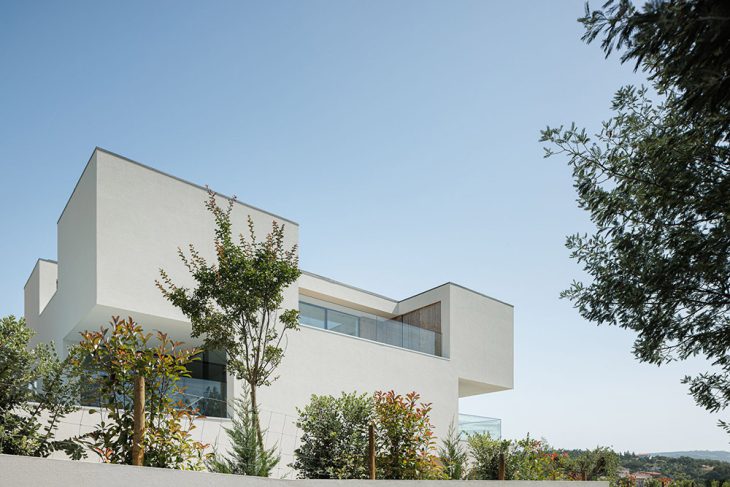 The project's design attempts to take full advantage of the location's features, such as the unobstructed panoramas and great sun exposure. The suggested volume is made up of a decomposition and mass subtraction design that is meant to create outdoor spaces within the volume itself. In this approach, we may build internal spaces with both inside and outside exterior spaces, extending the interior to the exterior while maintaining the privacy of the inner spaces. Its white materiality aims to highlight the simplicity of its contour design as well as the organization/plan.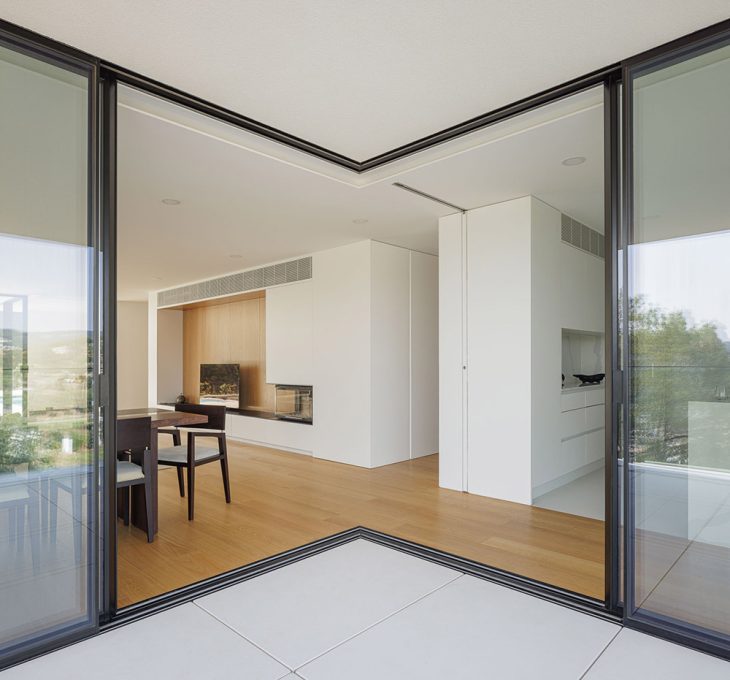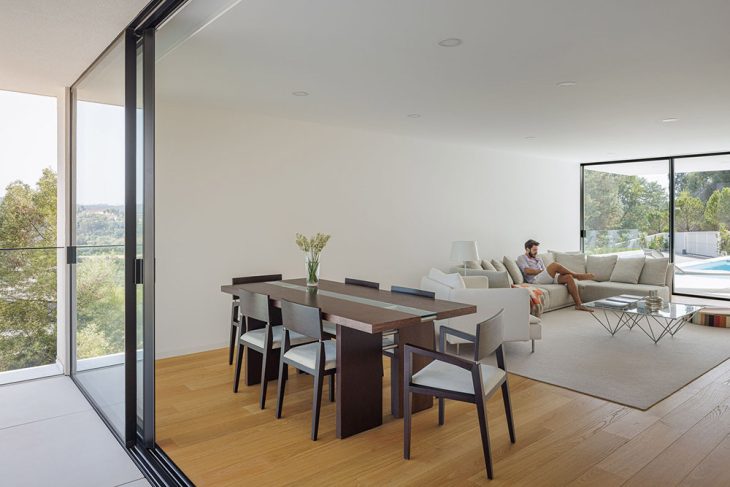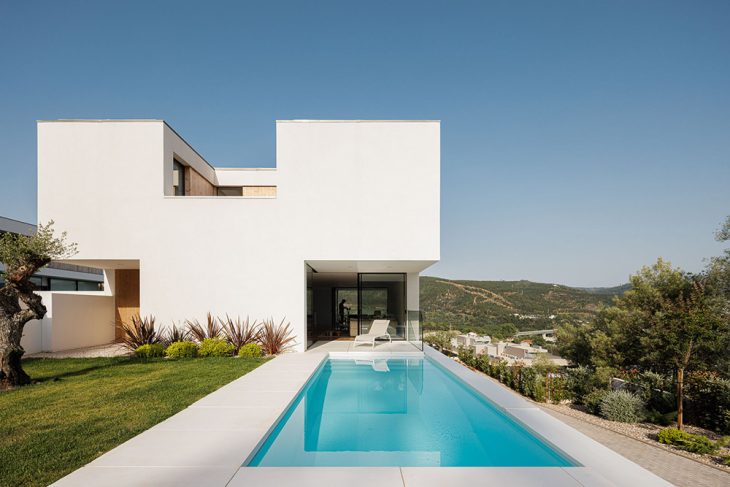 The volume is decomposed in order to articulate the house's internal programmatic areas scattered throughout the several floors with the unevenness of the terrain. As a result, the various sections have a specific space outside the home to a specific sun exposure.
The interaction between the surrounding green area and the interior of the house contributes to the building's transformation into a local element.
Project name: Casa JC
Architecture Office: Mário Alves arquiteto – www.marioalvesarquiteto.pt
Main Architect: Mário Alves
—
Location: Coimbra
Year of conclusion : 2021
Total area: 345.00m2
Photographer: Ivo Tavares Studio – www.ivotavares.net