RBK arquitectura has recently completed work on CASA DOMINGA. This newly developed property has successfully transformed an existing two-story chalet-style house from the late seventies into a modern, spacious dwelling that embodies the aspirations of its residents.
Sustainable Transformation
The renovation process at the core of Dominga House is one that has been guided by the principles of sustainable architecture. The design and construction focused on reusing, recycling, and recomposing existing elements to form a totally new, superior transformation.
The project's most striking feature is its commitment to recycling as many materials as possible from the existing structure. From the recovery of roof trusses to the reuse of 90% of all the wood from the construction process of the concrete block, the development stands as an exemplar of environmental stewardship.
The sustainable narrative of the new house also extends to eco-friendly elements like rainwater collection for irrigation, north-facing solar panels, high-recovery solar water heating, and cross ventilation.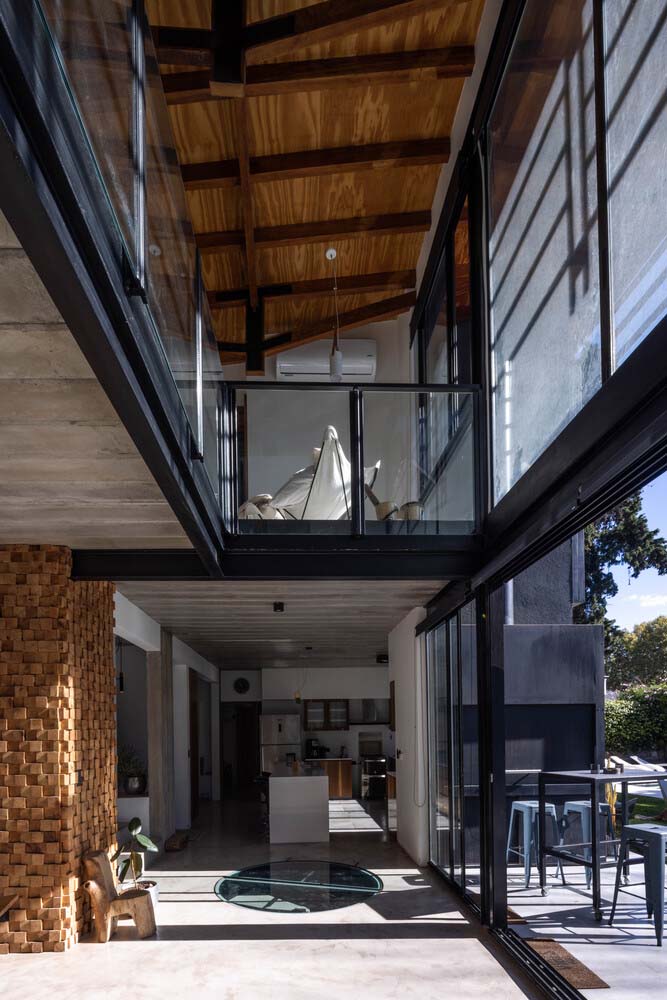 A Client-Centric Approach
Designed to cater to the urgent needs of a typical family, the project was driven by the client's requirements, dreams, and demands. The expansion and transformation of the living spaces were carried out with constant interaction with the future residents. This unique collaborative approach has ensured that every corner of the house reflects the family's personality and needs.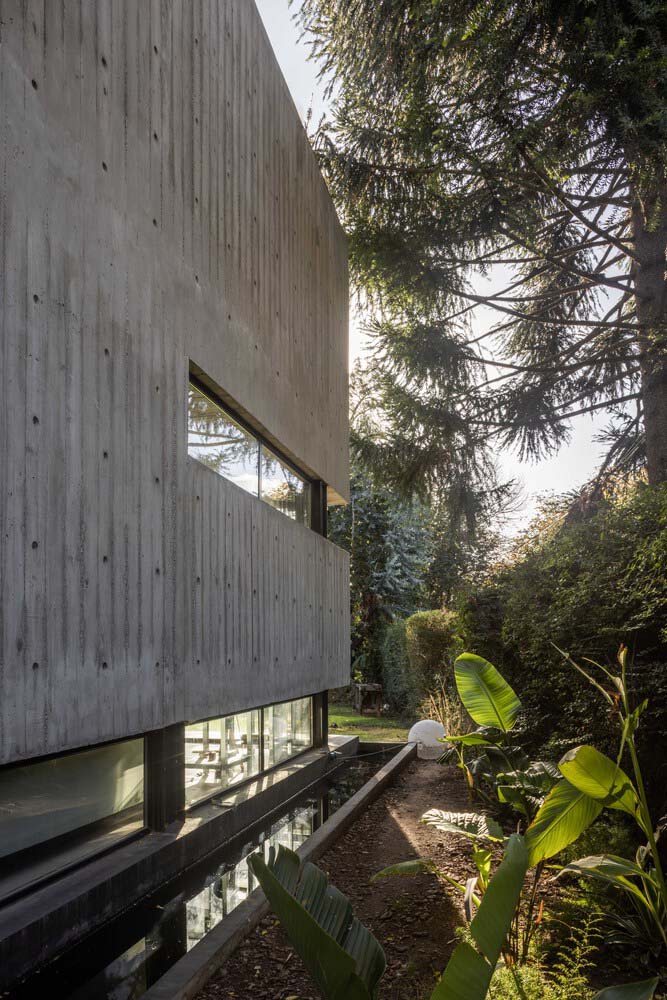 Design and Features
Spanning an area of 310 m² on a corner plot of 850m², the house features an "L" morphology and layout, taking advantage of the full width of the site. The main facade faces the interior of the plot, ensuring optimal orientation, visuals, and privacy.
The residence boasts a unique combination of spaces including individual bedrooms for the young members of the family, a separate suite for the adult couple, a combined living room-dining room with an underground wine cellar, a space for physical activity with a sauna, and a barbecue-fireplace area for outdoor gatherings.
The composition of finishes adds a unique architectural personality to CASA DOMINGA, enabling it to coexist harmoniously with the surrounding landscape.
Project information
Architects: RBK arquitectura – rbk.com.ar
Area: 310 m²
Year: 2022
Photographs: Luis Barandiarán
Manufacturers: FV, ferrum, leddesing
Lead Architects: Marcelo Rebecca, Luciano Rebecca, Matias Rebecca, Victoria Poletti.
City: Don Torcuato
Country: Argentina