In a stunning re-imagination of living in residential sub-divisions, Hogg & Lamb Architects has unveiled arca.house, a sanctuary for family life in a coastal subdivision of Northern NSW, Australia. Emphasizing the outdoor experience with a focus on sustainability, arca.house offers a refreshing contrast to the monotonous 'big box' housing in the vicinity.
With a Gross Floor Area (GFA) of only 35%, the design of arca.house breaks away from traditional models that prioritize maximum GFA over outdoor spaces. Instead, the innovative design focuses on maximizing functionality and experience through the incorporation of gardens, covered outdoor areas, and courtyards. The house aims to provide a private, tropical oasis by emphasizing outdoor living in a sub-tropical setting.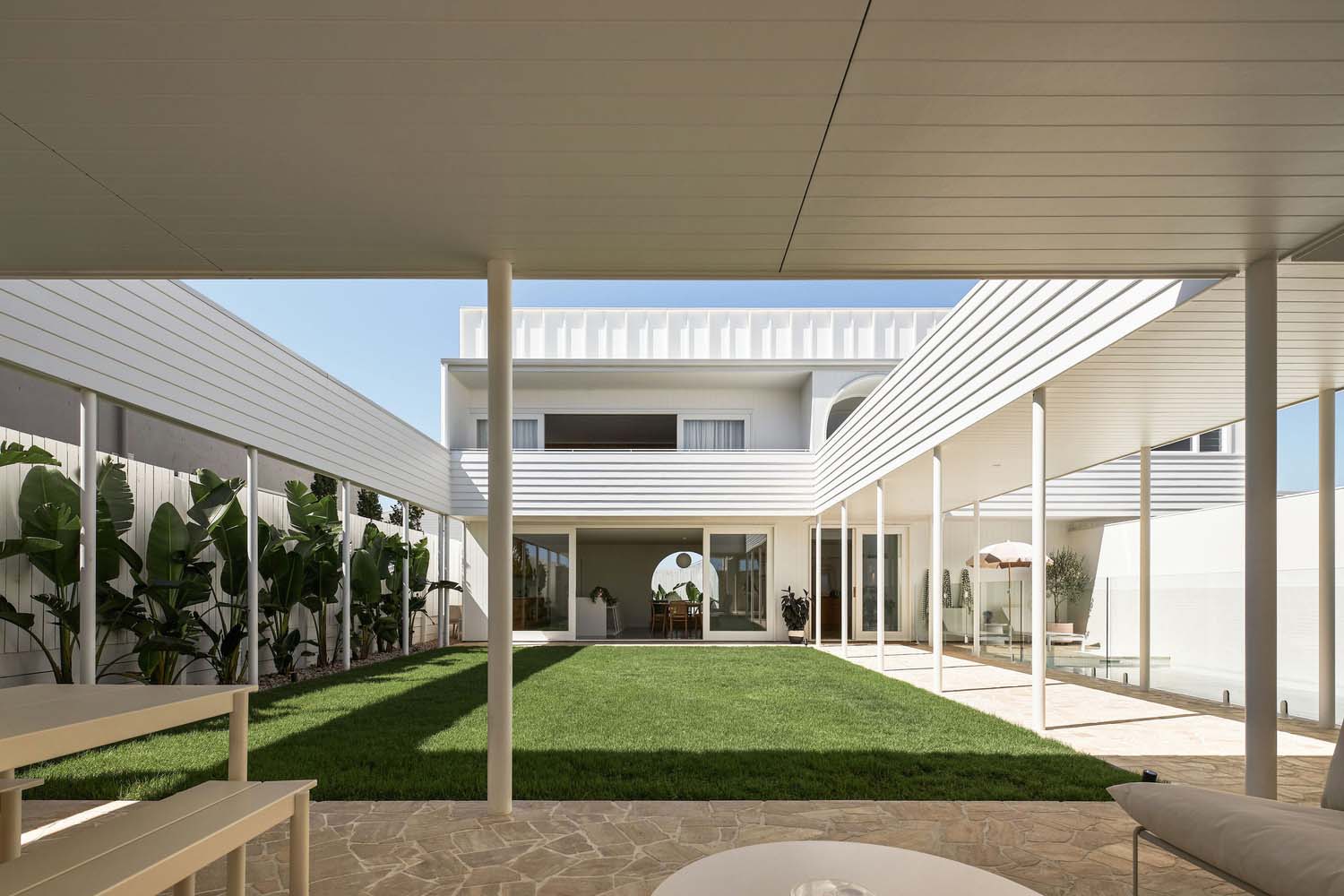 arca.house has been meticulously designed to suit the coastal surroundings, with north-facing indoor and outdoor spaces catering to individual and communal activities. The project takes into consideration the notoriously high construction prices in the region, offering a cost-effective yet beautiful living solution by utilizing low-cost materials and construction methods.
The external finishes are ingeniously designed to maximize self-shadowing, using the sun's movement throughout the day as an ornamentation system. This creative concept has been achieved through the selection of natural finishes, such as honed concrete, oak timbers, and travertine stone, that blend seamlessly with bespoke joinery and metalwork, resulting in a calm and minimalist interior.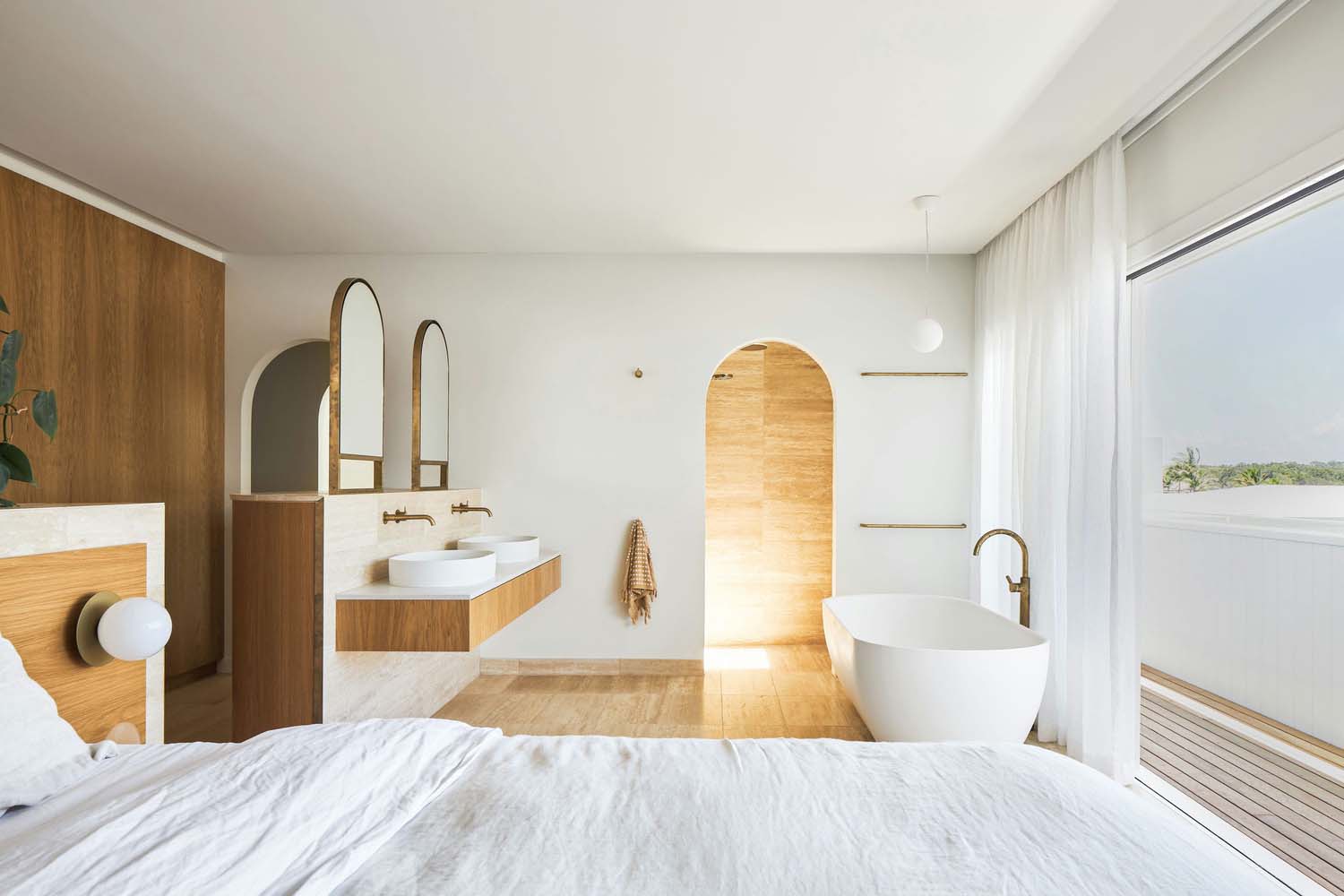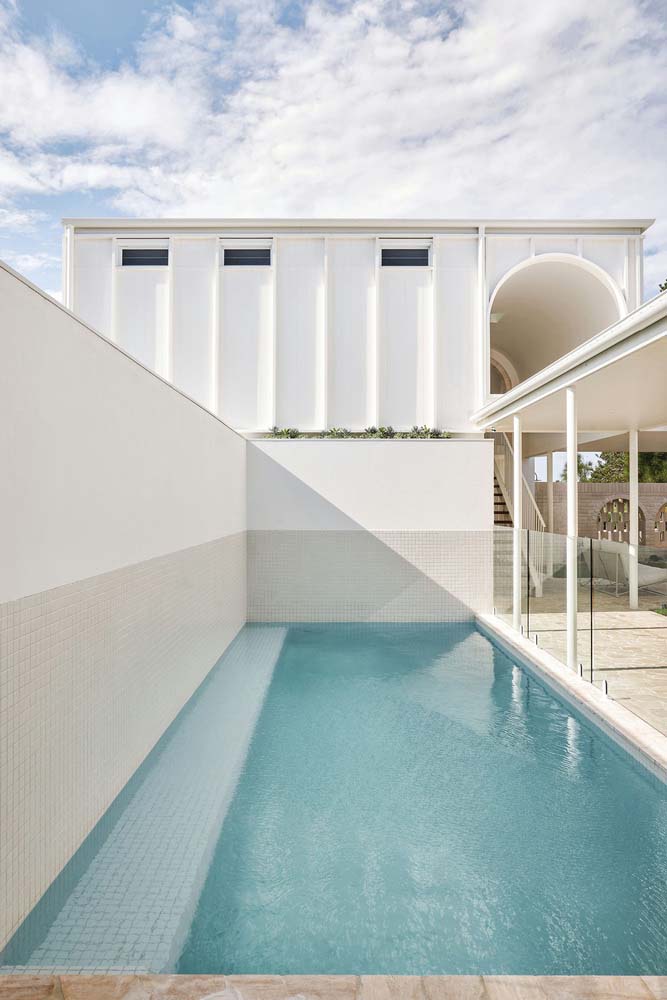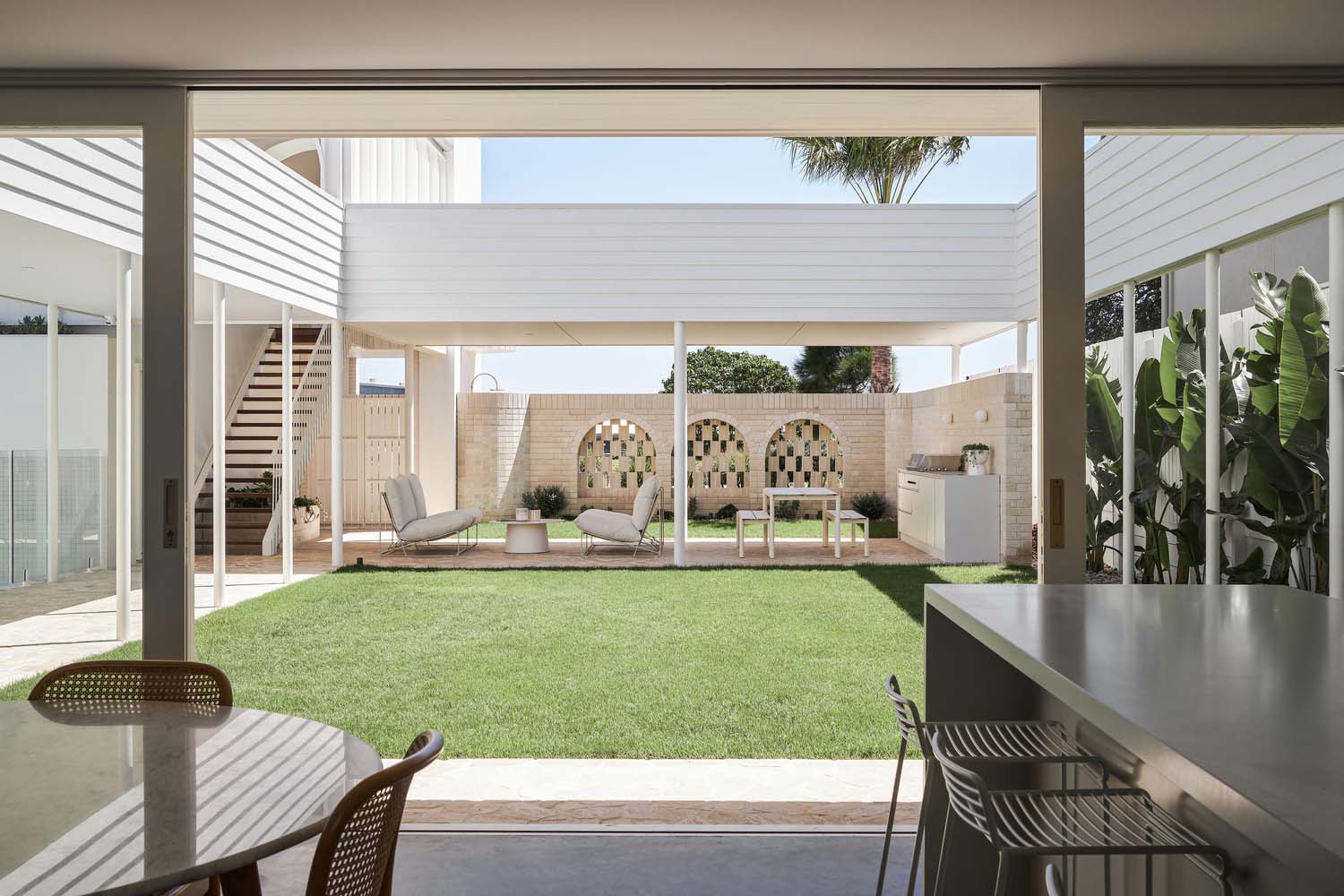 A key feature of arca.house is its thoughtful placement among the neighboring buildings. Surrounded by structures that emphasize GFA and create a restricted feeling, arca.house offers space to breathe with street setbacks ranging from 3 to 22 meters and side setbacks from 1 to 8 meters. These thoughtful adjustments ensure optimal cross-ventilation, solar access, and privacy from neighbors, while also encouraging an active street edge.
Adding to the uniqueness of arca.house is an open front garden that invites interaction with an outdoor shower for post-beach rinsing and a streetside "tower" fostering social interaction with neighbors.
The project's thought-provoking design offers a glimpse into the future of housing in coastal regions, challenging traditional norms and setting new benchmarks for sustainable and community-friendly living.
Project information
Architects: Hogg & Lamb – www.hoggandlamb.com
Area: 240 m²
Year: 2022
Photographs: Andy Macpherson
Manufacturers: Tom Dixon, ASWCO, Boral, James Hardie
Builder: Marloane
Design Architect: Michael Hogg
Interior Designer: Greg Lamb
Project Architect: Timothy Hajnady
Program / Use / Building Function: House
Structural And Civil Engineers: Civil Consult
City: Skennars Head
Country: Australia