Architect Ralph Germann designed this stunning residence for a two-person household on a 991 square meter property along the Lake de Joux. His clients' main request was that every main room face the lake without any supporting pillars so they could take in the expansive view of the lake, which was an engineering marvel.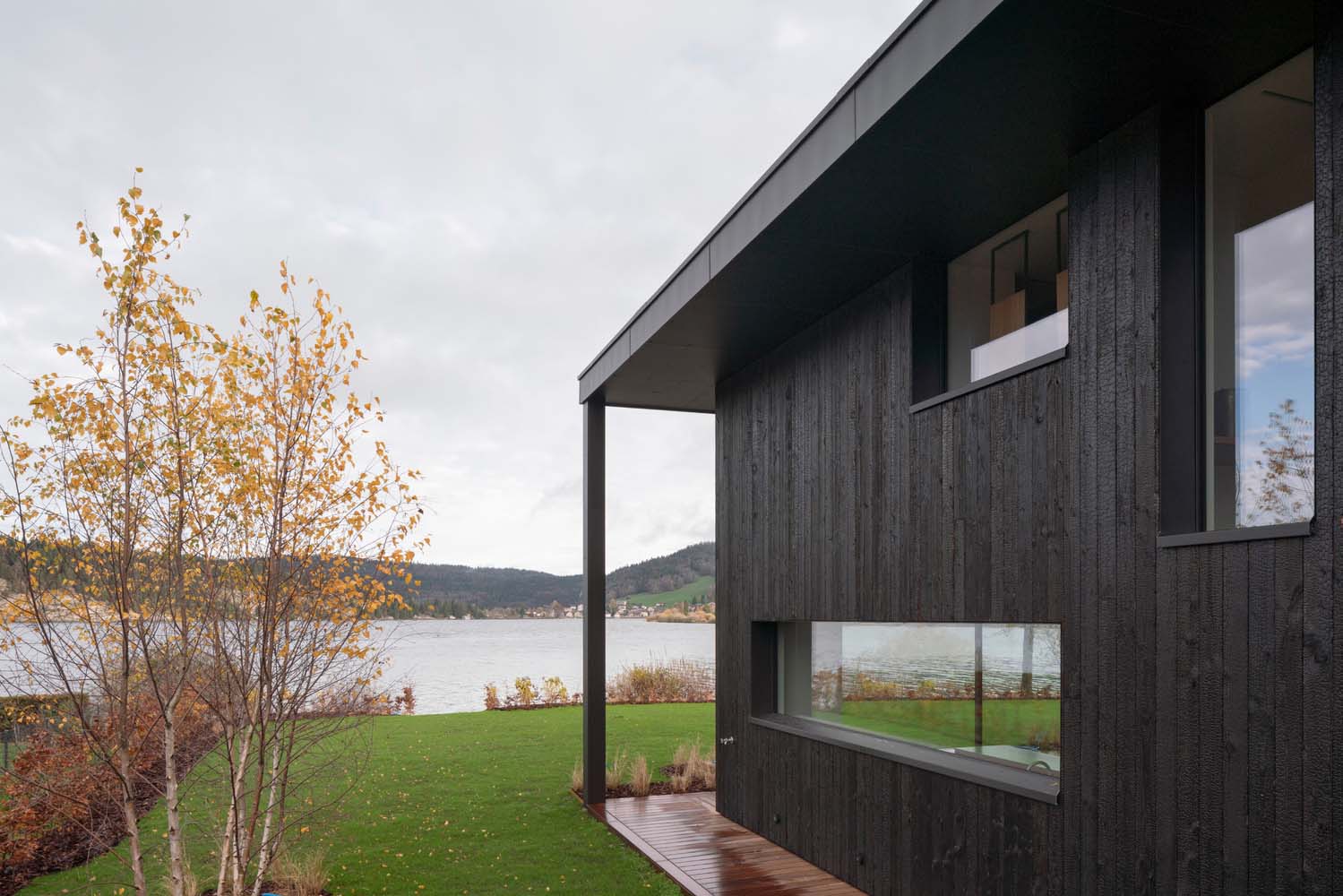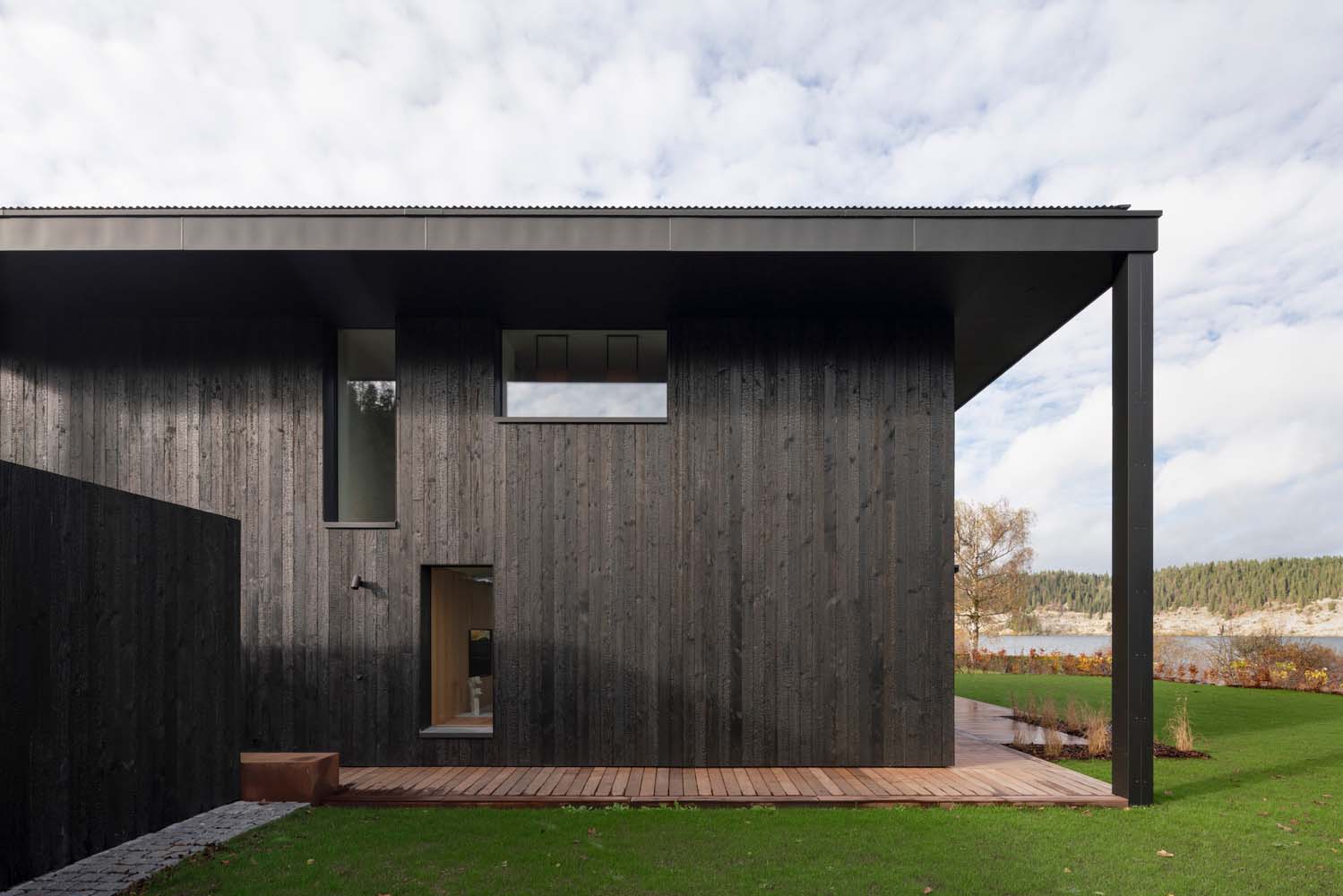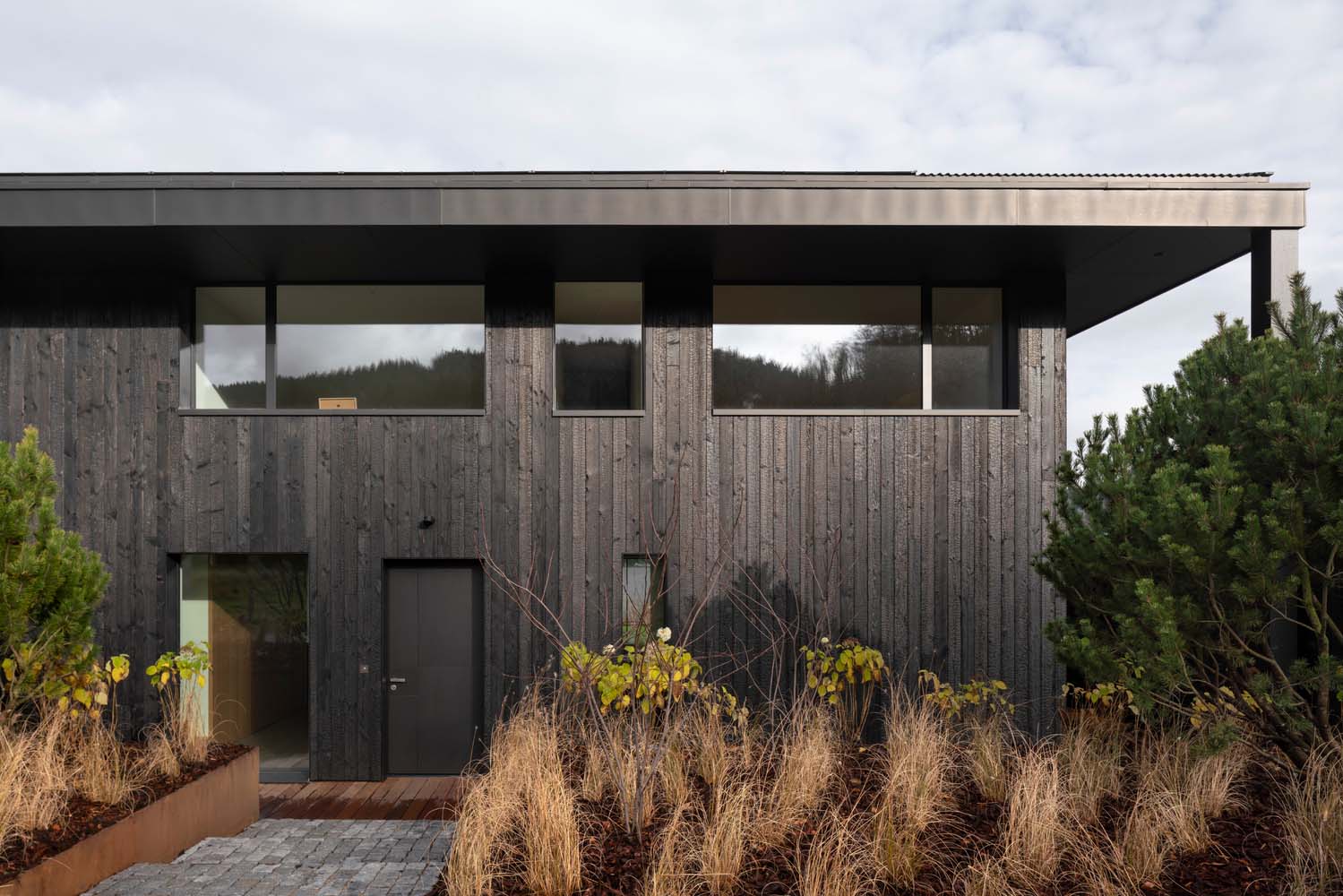 Ralph Germann created a simple architectural home in the style of old boathouses to suit the needs of his client, where the lake serves as the focal point of the open living and cooking areas.
The decision to burn wood was made for environmental considerations (no treatment, no painting) and to accentuate the house's graphic design while reducing its visual influence on the surrounding environment. The home has solar panels built into the roof as well as an environmentally friendly geothermal heating system.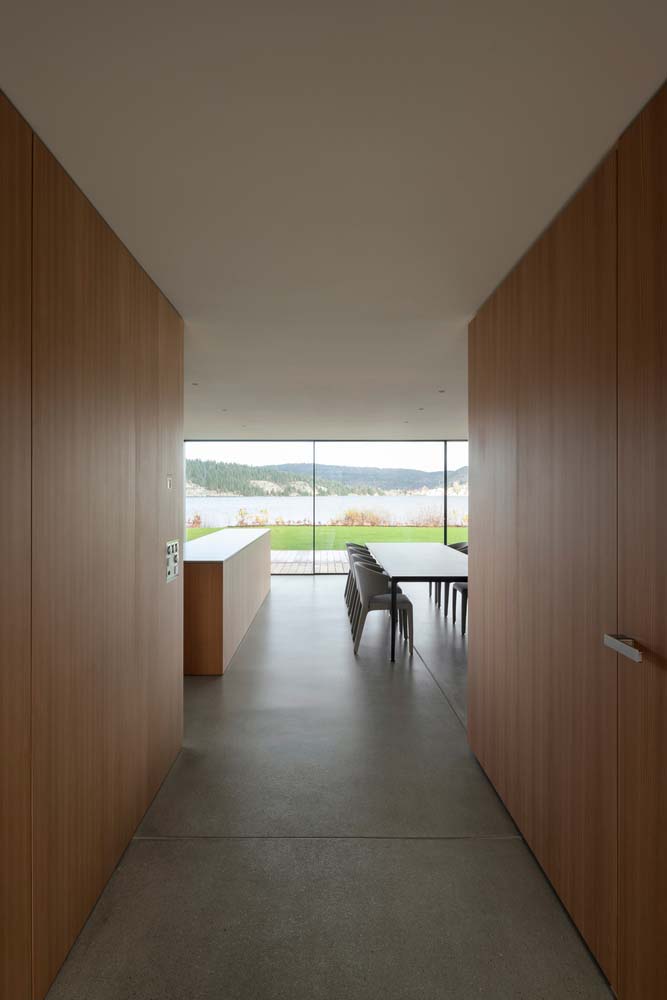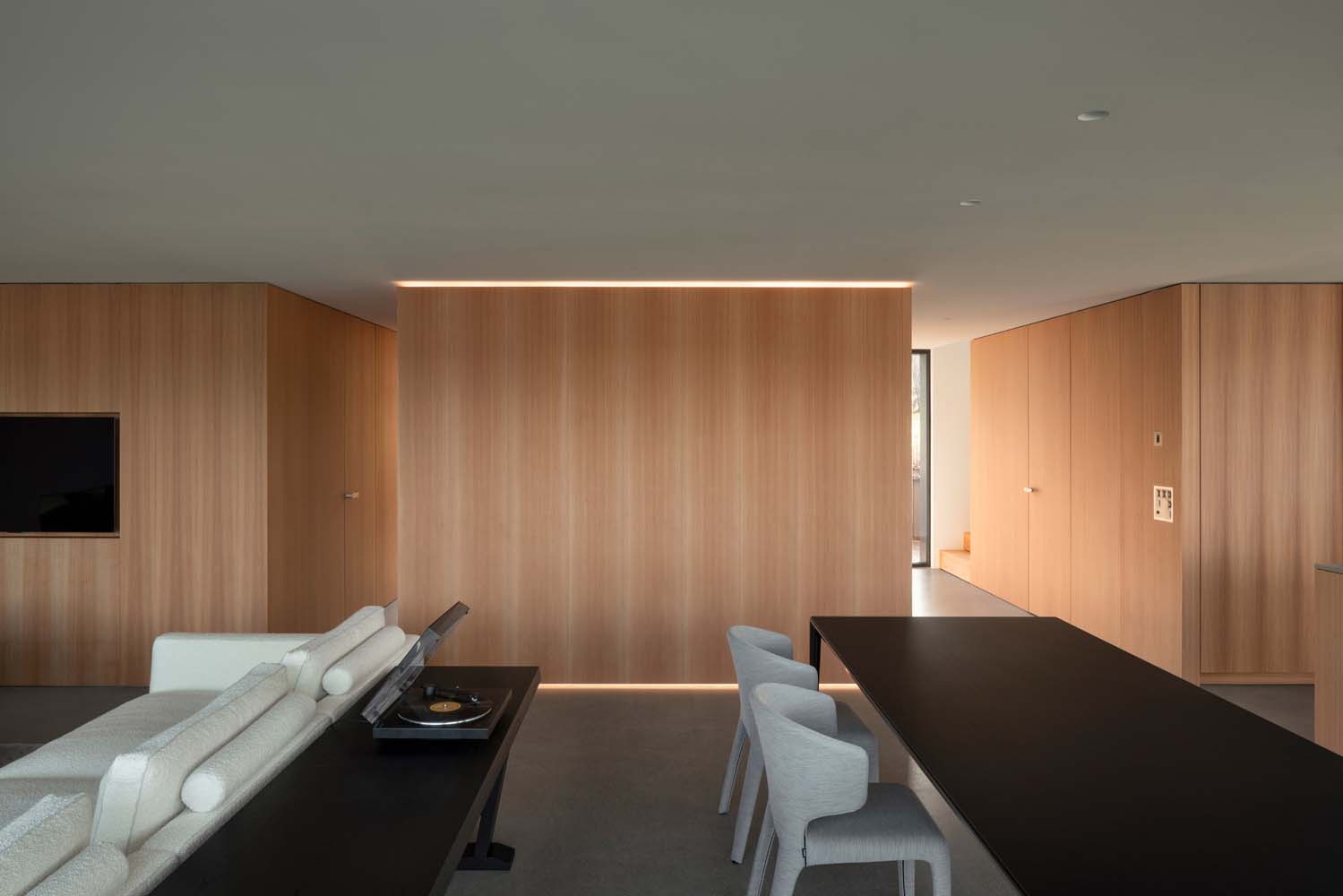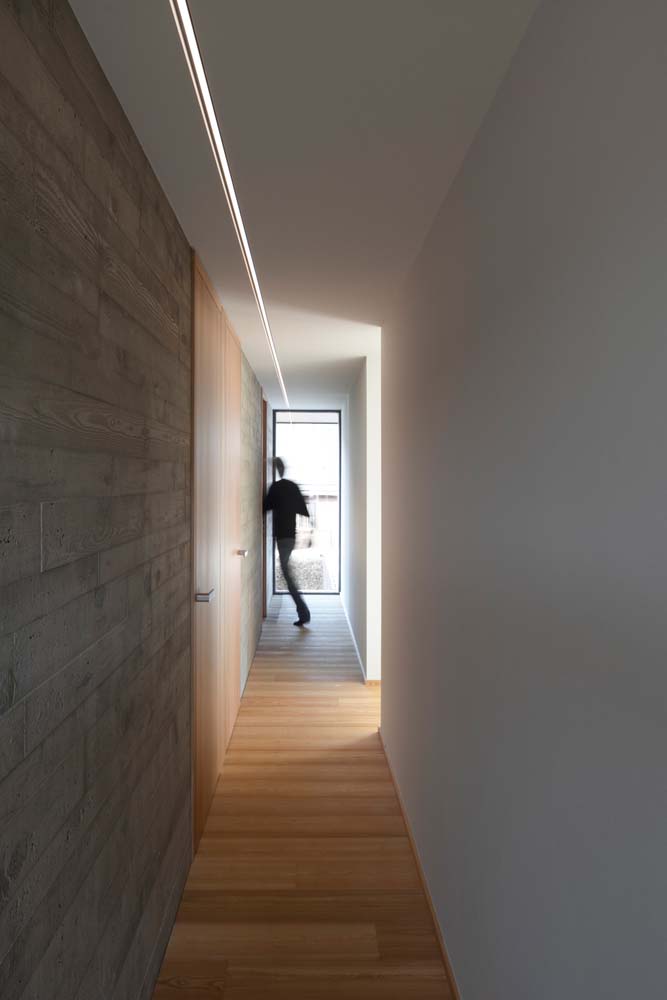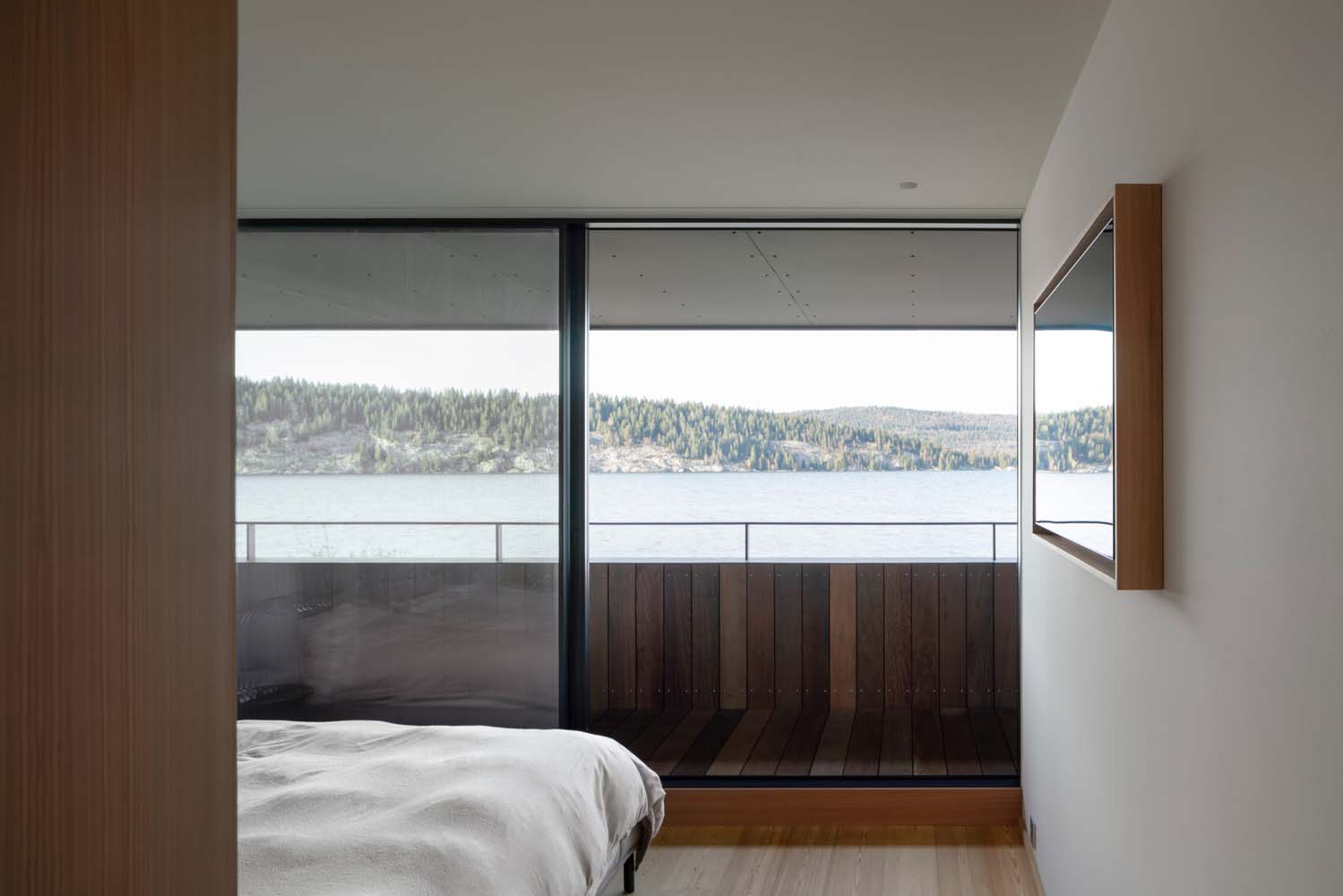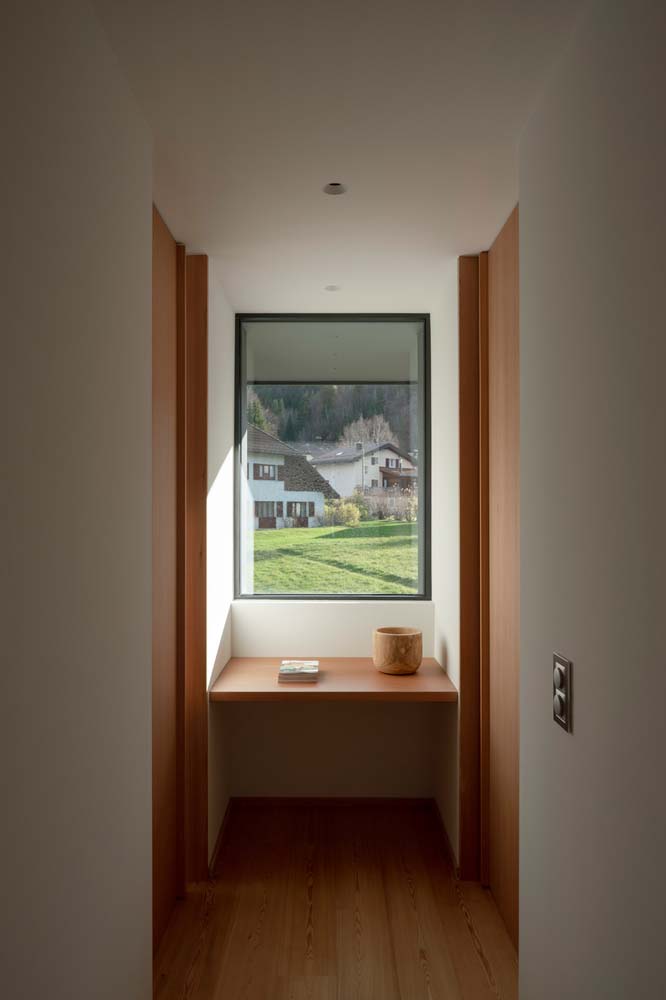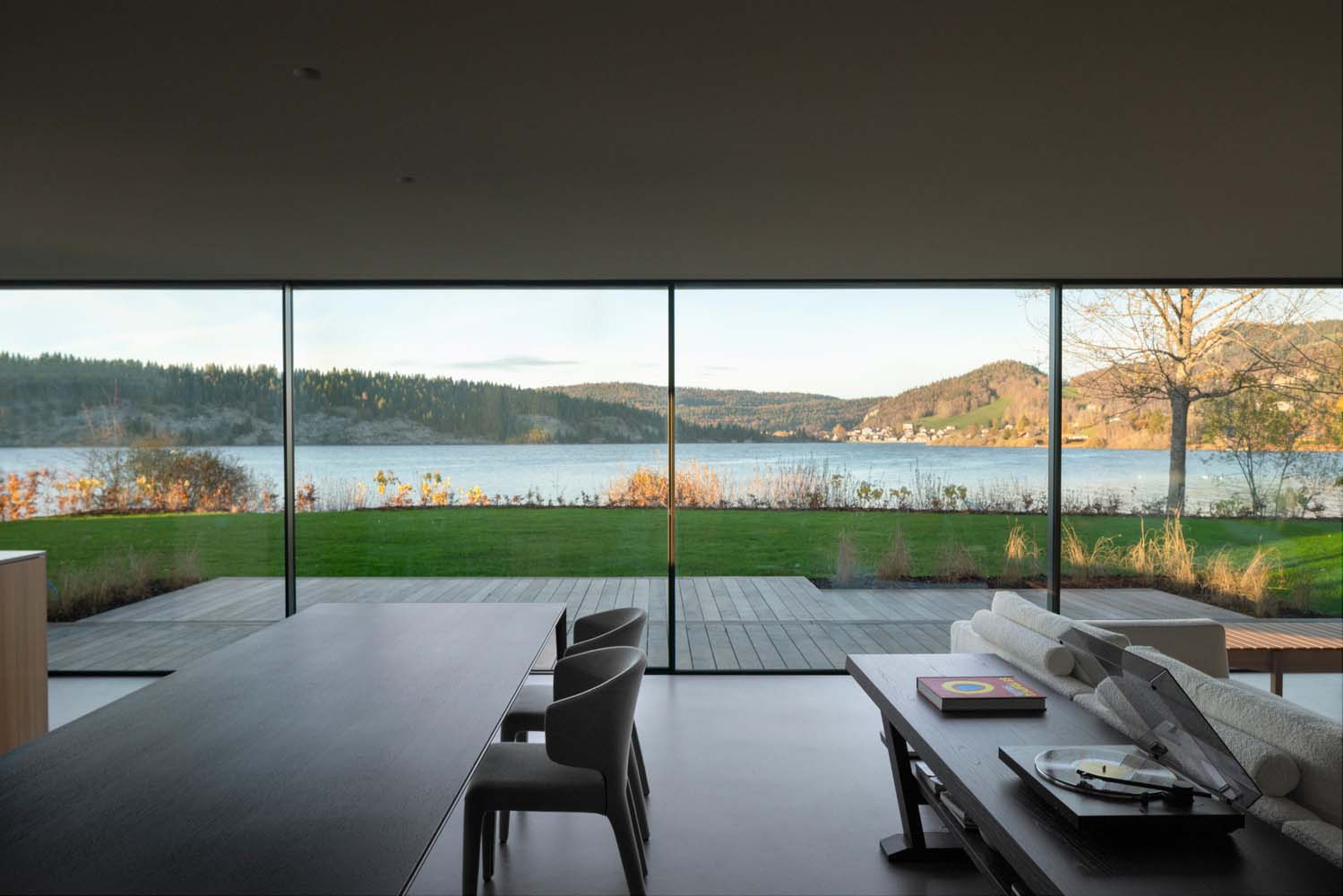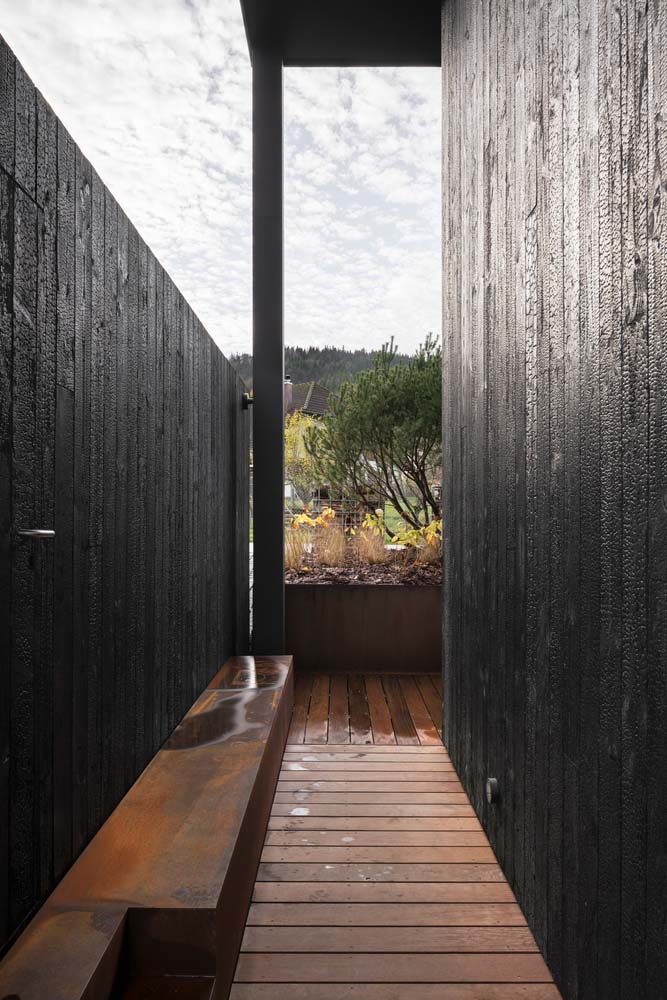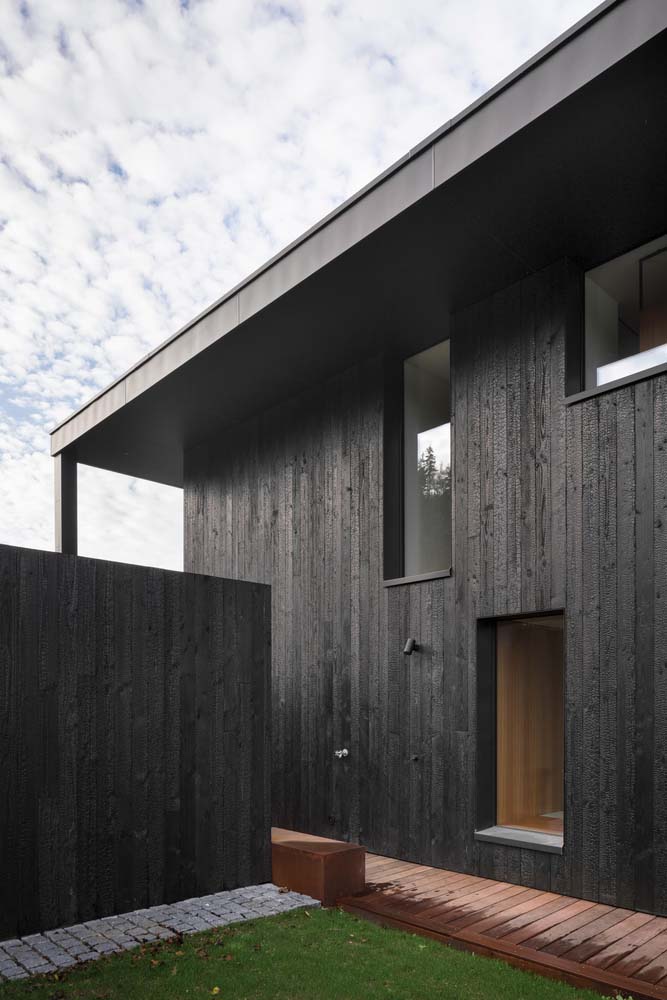 The big roof was intended to allow people to roam around the home, provide protection from the elements (rain and snow), reduce summertime heat, provide "framed" views of the lake, and give the house a distinct aesthetic. The four pillars in the corners were intended to drain the roof's rainfall in an aesthetically pleasing manner.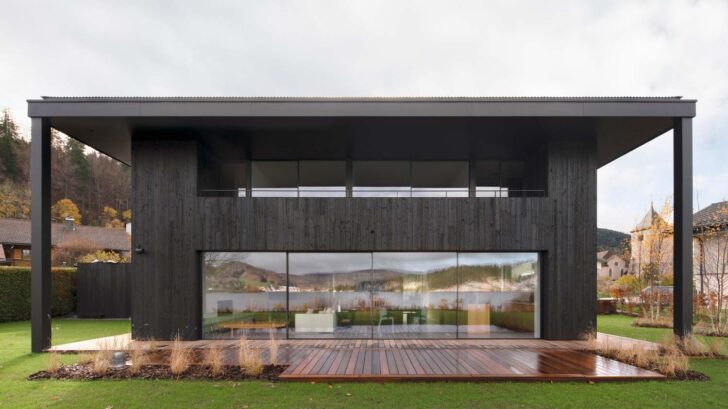 Project information
Architects: Ralph Germann architectes
Area: 220 m²
Year: 2022
Photographs: Nicolas Sedlatchek
Manufacturers: Gessi, B&B Italia, Cassina, MAXALTO
Structural Engineering: BGI Ingénieur, Jörg Meyer
Country: Switzerland
Find more projects by Ralph Germann architectes: www.ralphgermann.ch