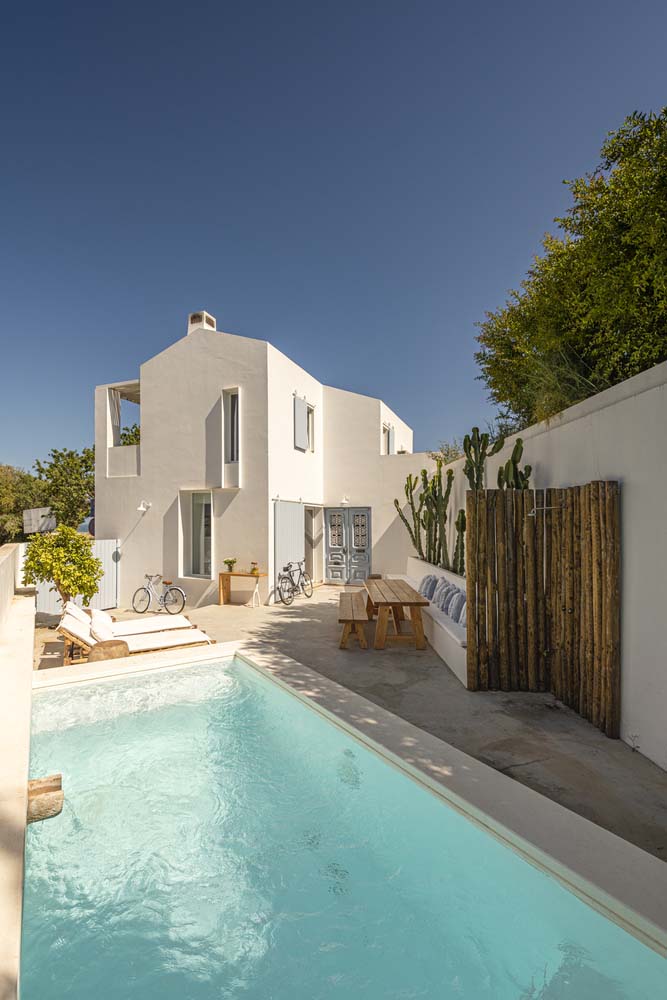 GSS arquitectos have recently completed work on the rehabilitation project for an old house in the historic village of Cacela Velha, located in the Algarve region of southern Portugal. The project aimed to restore coherence and enhance the visual appeal of the building while creating a harmonious connection between its indoor and outdoor spaces.
Throughout its lifespan, the house has undergone multiple alterations. It appears to have originated as a modest dwelling for a farmer, accompanied by the requisite storage facilities for agricultural purposes. Subsequently, a second floor was added and has since been preserved.
The upper level of the house creates an intriguing and asymmetrical form, emphasizing its height and creating a striking contrast with the horizontal extension of the ground floor along the street. The design strategy aimed to reintroduce volumetric coherence to the structure through the addition of a pergola. The pergola features a light shading cover made of pine poles and is supported by sturdy pillars. It is situated on the eastern terrace.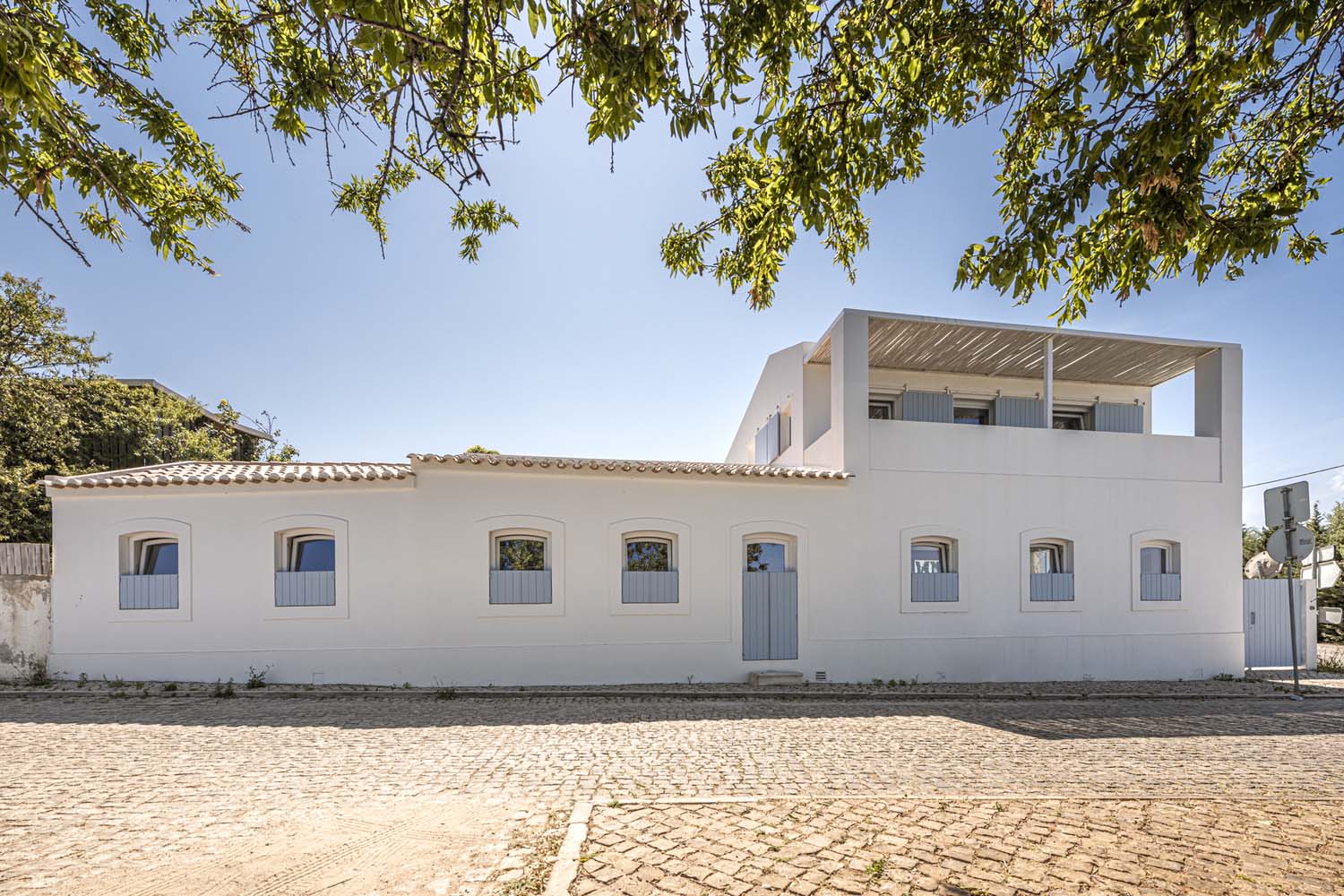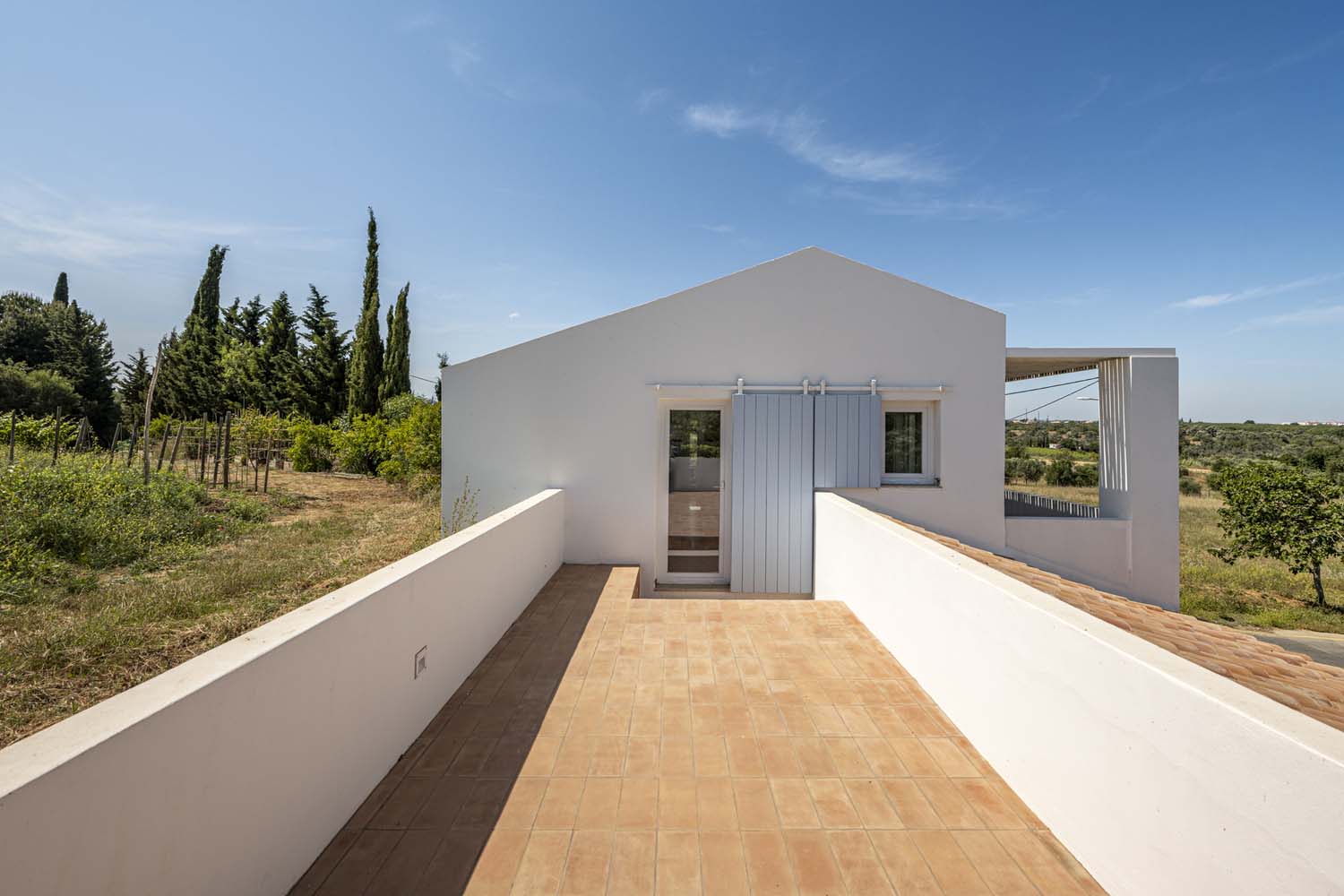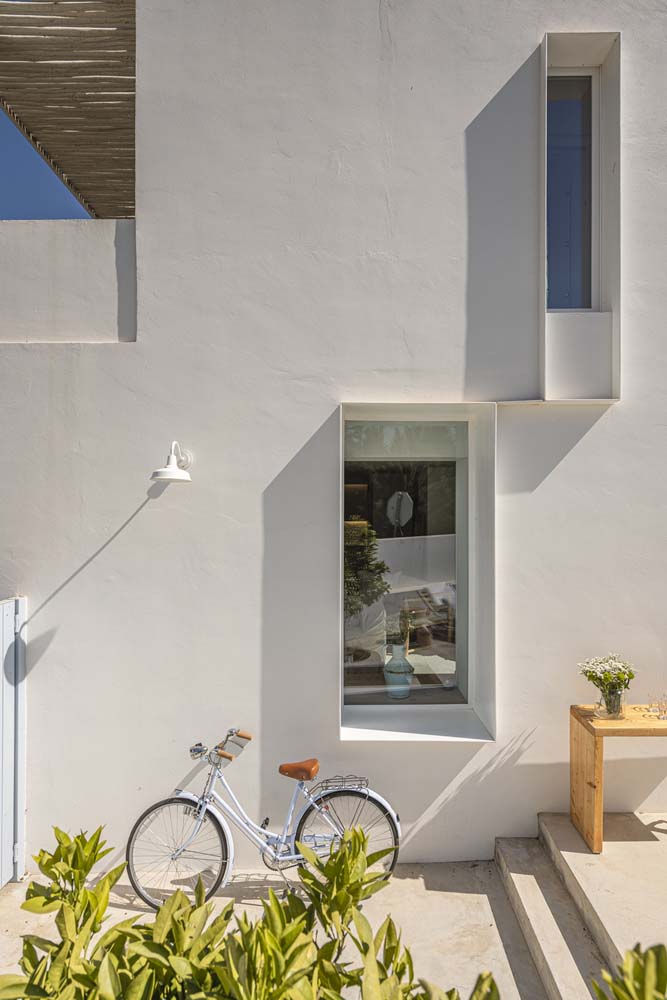 The northern elevation of the building presents a visually unappealing blind façade. In order to mitigate the visual impact and enhance the building's coherence, two vertical spans were implemented, one on each level, serving as a connecting element between the two floors.
The primary exterior of the residence features eight spans encased in a mortar frame, which is a rather intricate design for the prevalent architectural style of the region. The frame has been simplified by widening it and adhering to the existing span's shape. The half shutters were installed on the exterior to allow ample natural light to penetrate the interior while also ensuring the user's privacy.
The design team aimed to reimagine the traditional patio style, prevalent in the region, by incorporating a lounge space and a compact pool that emulates the ambiance of a tranquil pond. The partially submerged pool creates an organic and uncontrived atmosphere, seamlessly blending with its surroundings.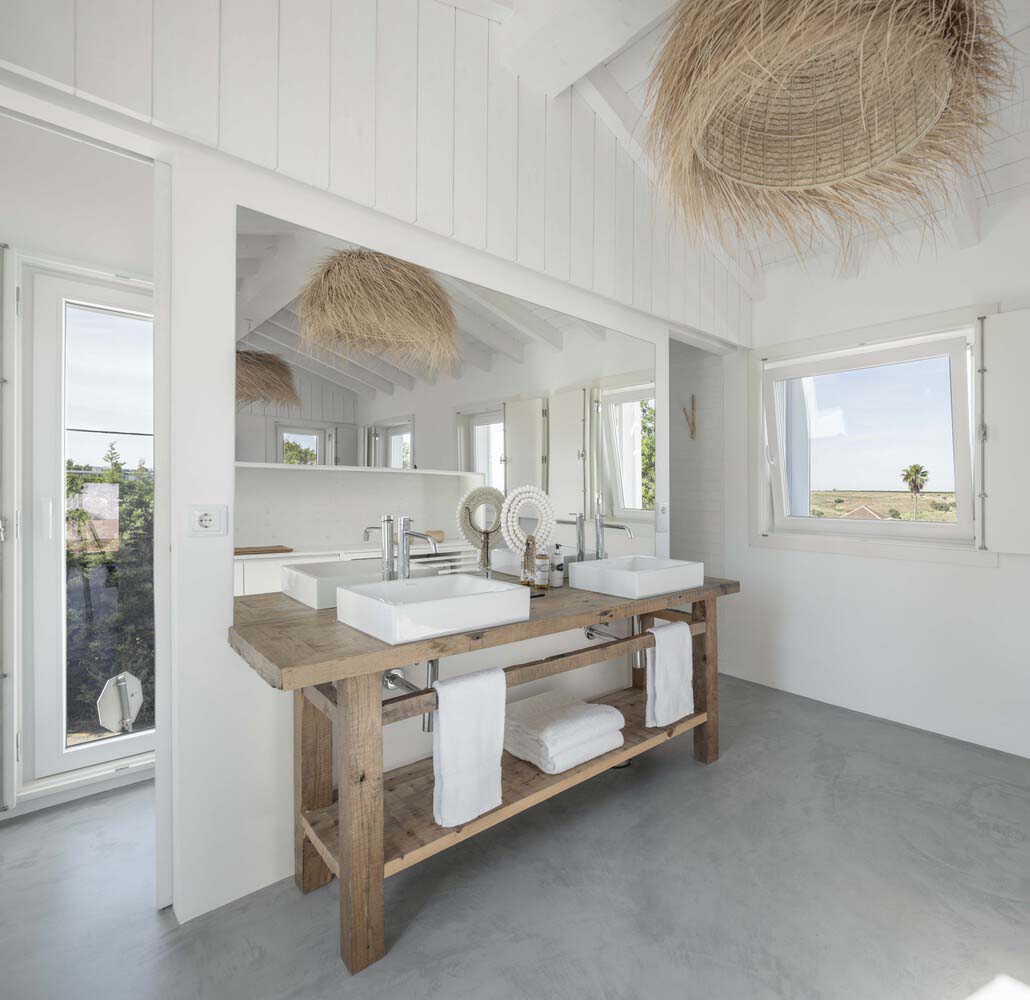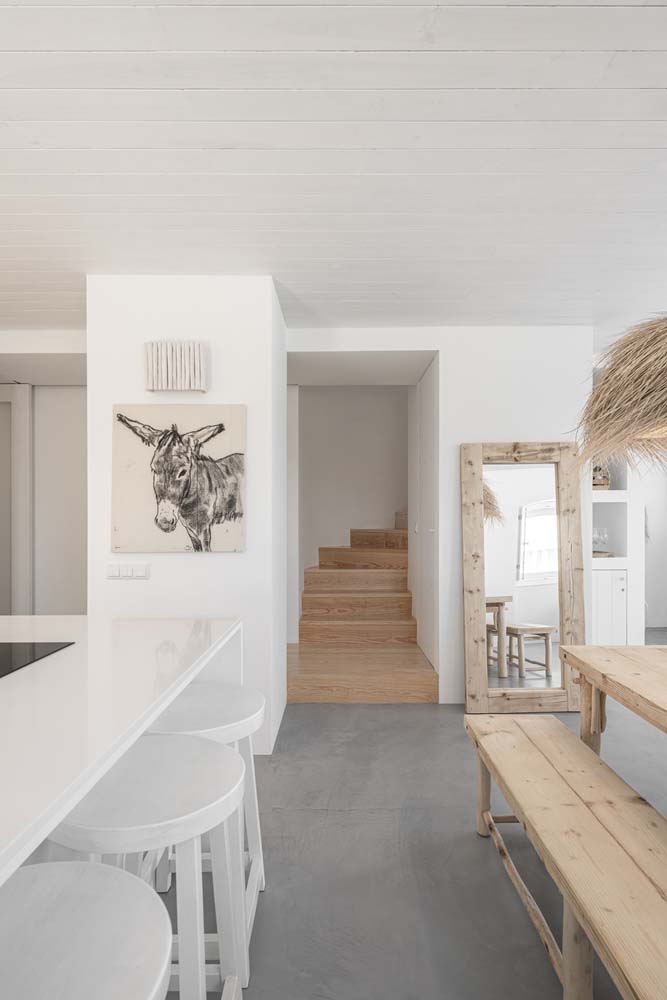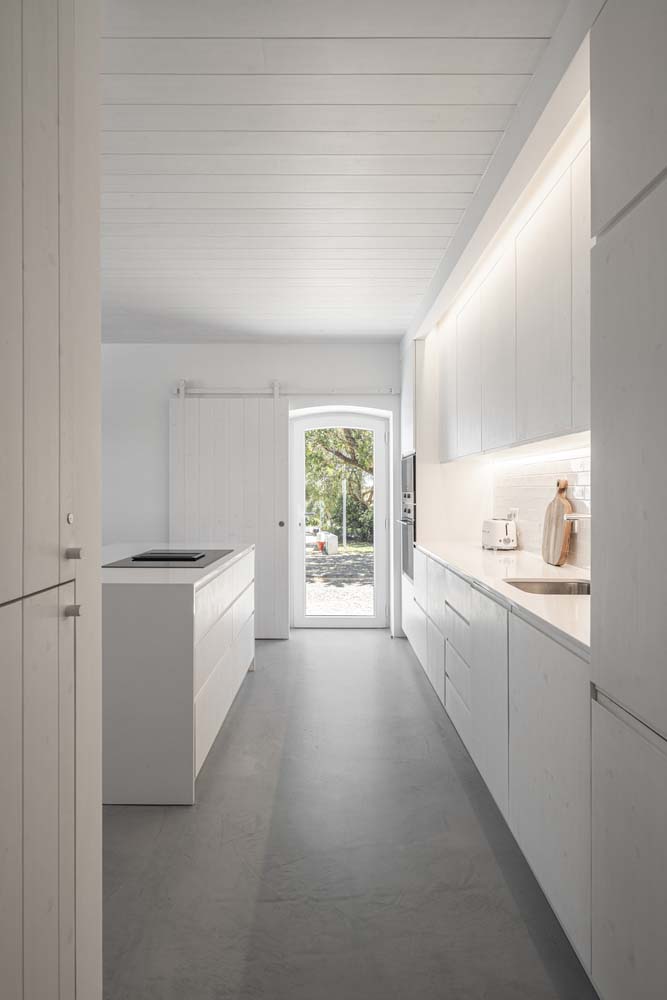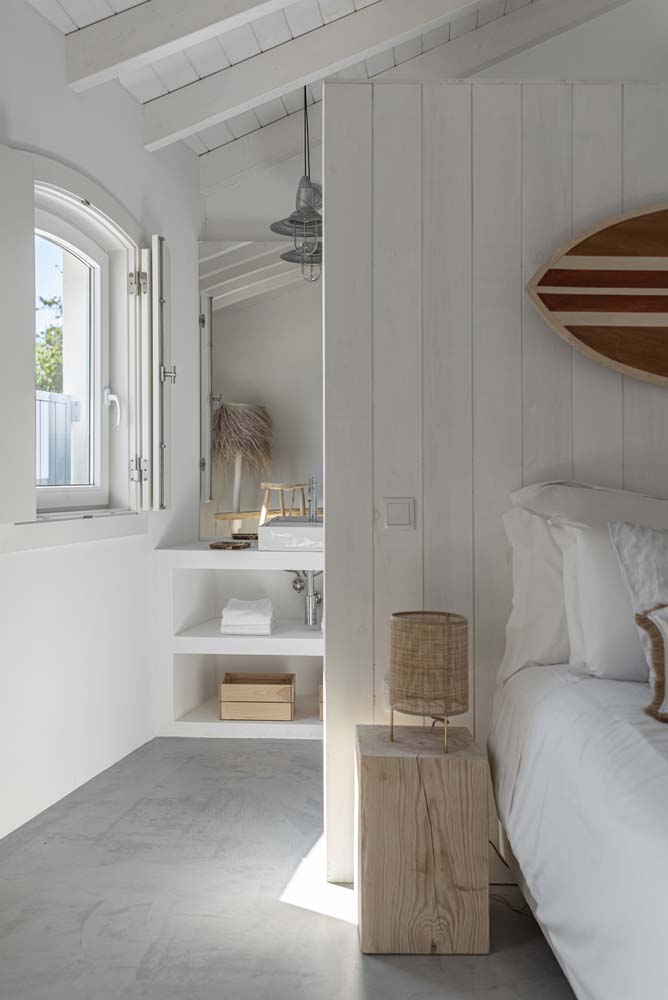 The enclosed outdoor area provides a sense of seclusion from the nearby road, safeguarding the privacy of the patio's interior. The masonry wall is elegantly intersected by a board that culminates in an access gate.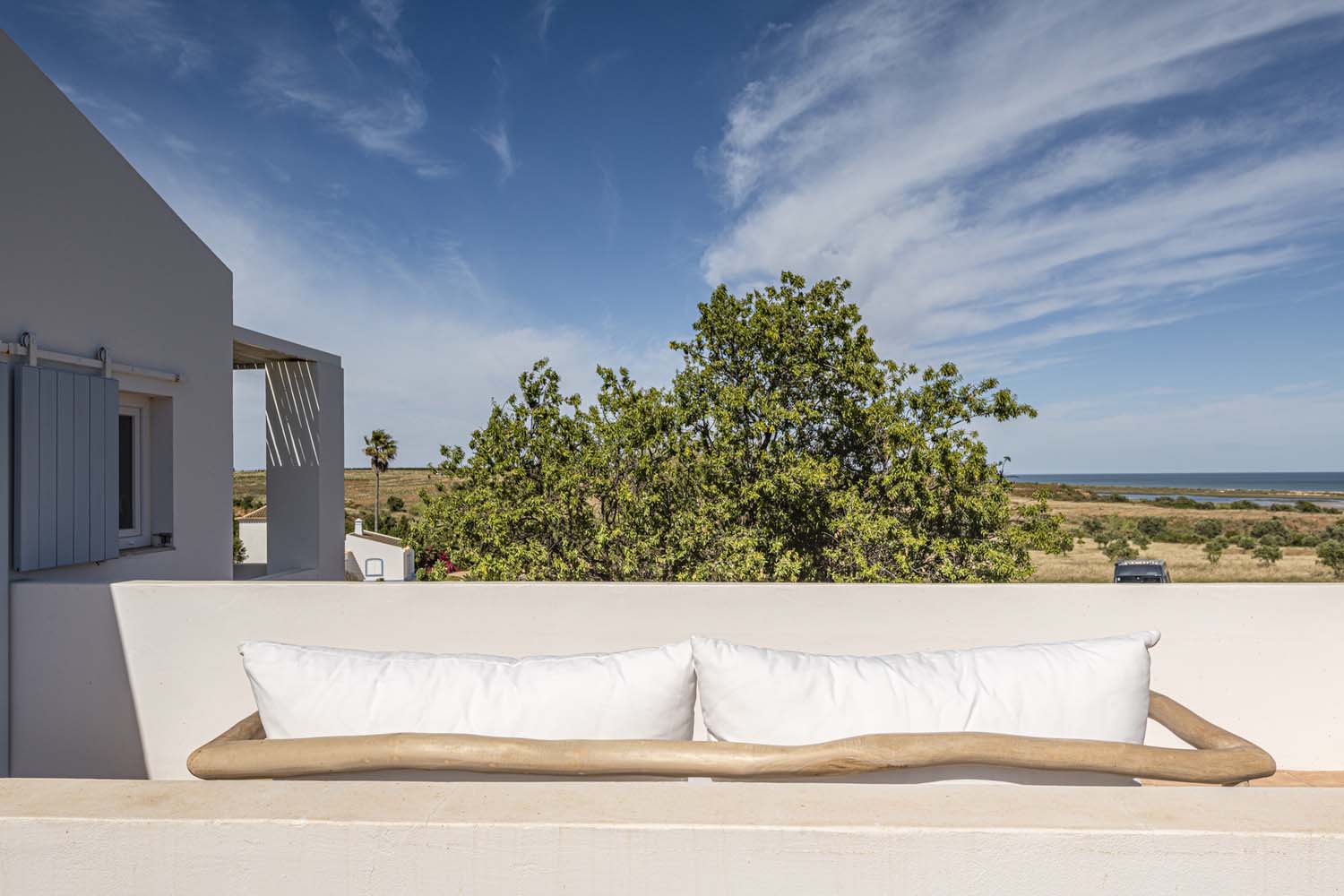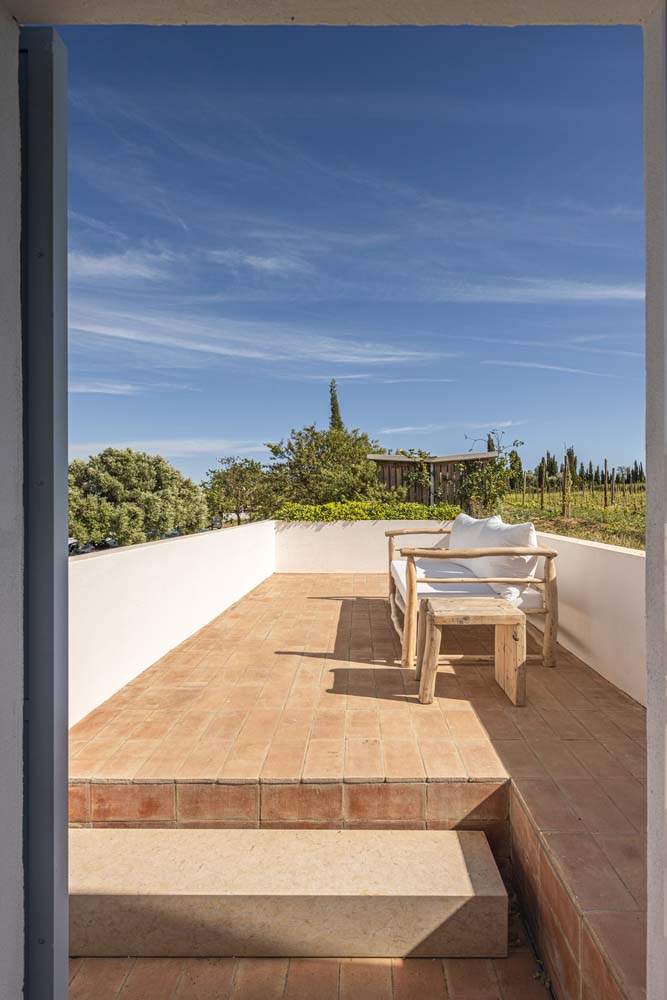 The interior underwent a complete demolition and a new division was implemented. The ground-level living room boasts an unobstructed connection to the outdoors, creating a comfortable and laid-back atmosphere. The upper level features a generously proportioned master suite, boasting access to two existing terraces for an enhanced indoor-outdoor living experience.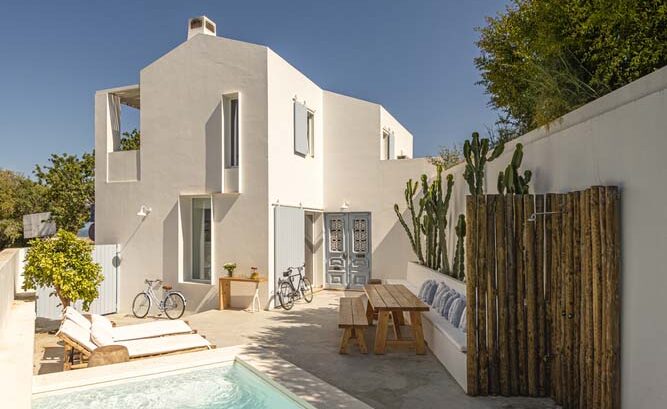 Project information
Architects: GSS arquitectos – www.gssarquitectos.com
Area: 180 m²
Year: 2022
Photographs: João Guimarães
Manufacturers: Aleluia Cerâmicas, Ofa, Sanitana, Valadares
Lead Architects: Gonçalo Salazar de Sousa
Architecture Project — Partner: Tiago Lomelino
City: Cacela Velha
Country: Portugal
Did you collaborate on this proje