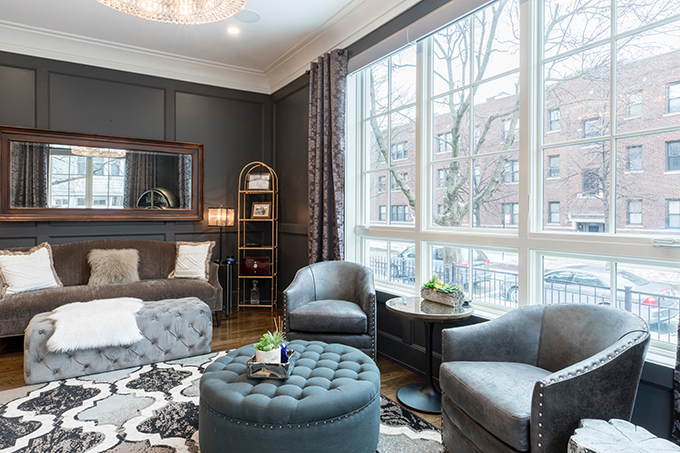 Living in style doesn't have to be just for the fabulously wealthy. Recreating the luxurious feel in your own home may seem like an expensive endeavor because perhaps your mind immediately gravitates towards opulent furniture and design, but there are some changes you can make to your home that can make it immediately feel more upscale and luxurious.
If you want to upgrade and live in a space with luxury interior design in mind, you can try some of these decorating tips.
Simplify and declutter
Take a look at some images of luxurious and opulent homes. Notice anything? None of them have any clutter, and any décor is purposefully placed. That's one key difference when it comes to upscale living – everything is carefully considered.
The first step to luxurious living is to declutter and simplify your accessories. Try taking a minimalist approach to each room and remove any unnecessary furniture as well. Any pieces left should be statement pieces, so if it doesn't have a real function, it doesn't have a place anymore.
As you rearrange your accessories, try grouping accent pieces in threes for a purposeful look. Take a step back and see how the room feels, and adjust as you go.
Add elegant drapery to windows
Window treatments can make a drastic difference in how a room feels, and they're such an easy way to add some luxury to the space. Use high-end fabrics as drapes to replace cheap-looking blinds and you'll notice a difference immediately. Stylish and modern curtain rods are essential too in order to achieve the look, as opulence and luxury are all about the details.
Install a fireplace
A fireplace as the focal point in any room (yes, even bathrooms!) makes the whole space feel elegant, warm, and depending on the style of fireplace, it can add a modern touch. Whether your style is more contemporary or traditional, a fireplace will be sure to add a stylish and extravagant feel to your home. For the most beautiful and best fireplaces Surrey has to offer, visit Marble Hill Fireplaces and choose the one of your dreams.
Add flowers and greenery
Flowers and plants in decorative vases can add an elegant touch of color to any room. Any luxurious and high-end home has accents of natural décor, as it truly represents upscale living. Fresh cut flowers are a sign of opulence, and the lush floral aromas only add to the lavish feel.
In addition to flowers, having large, lush houseplants in each room make a huge difference as well. If you fancy yourself a green thumb, you can buy smaller plants and watch them grow into room-filling accent plants, giving them a chance to fill the space they are in perfectly.
Layer décor
Since you've gotten rid of all your clutter, your space may seem a bit empty and dull, but this can be solved by layering your décor and furniture in interesting and eye-catching ways. It adds comfort without being messy and cluttered. Empty floors can use a plush rug; add lavish throw pillows or blankets to sofas and chaises; place elegant runners on your dining table or accent tables.