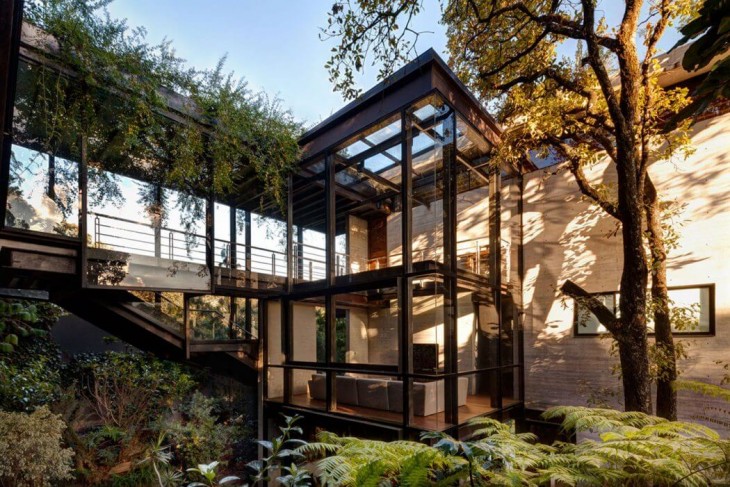 Grupoarquitectura designed  this contemporary family residence  located in Mexico City in 2015. Take a look at the complete story below.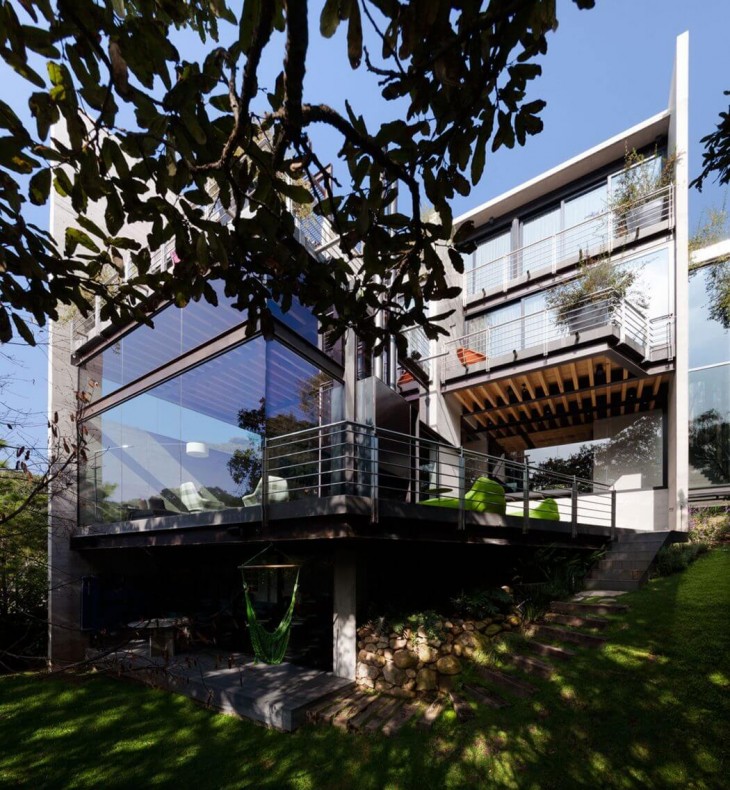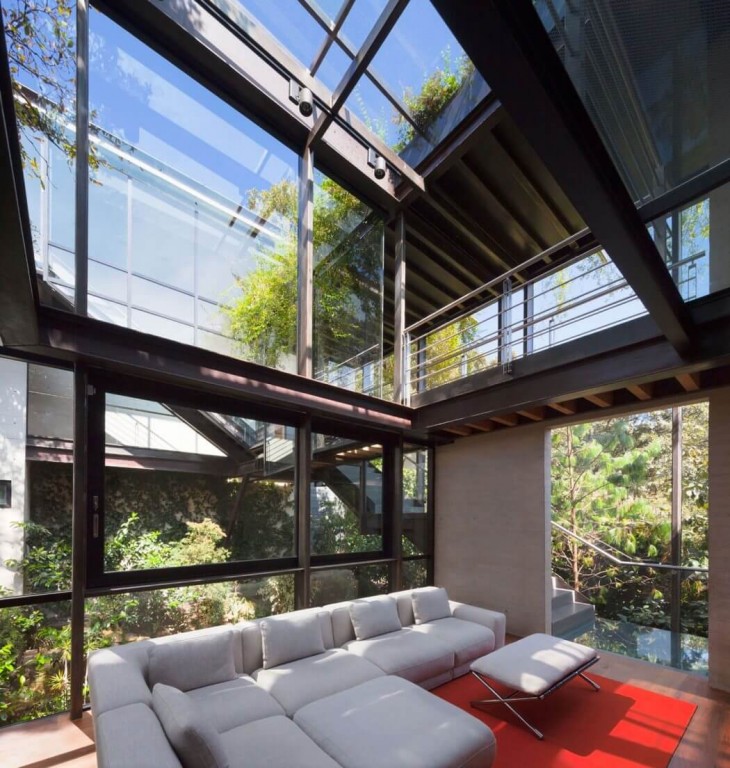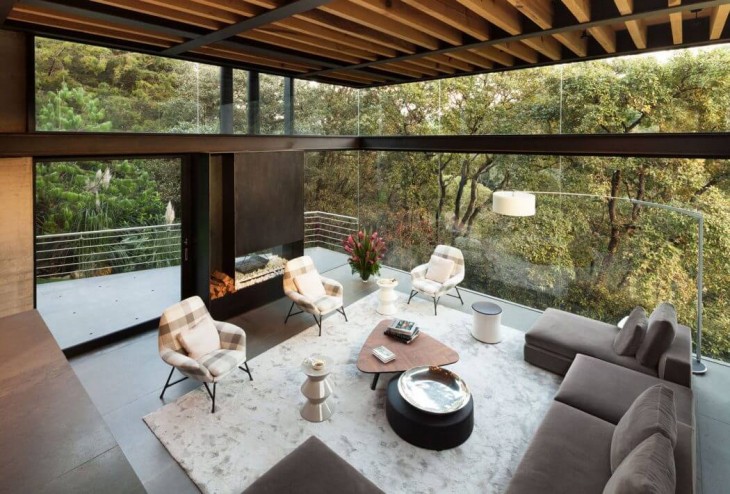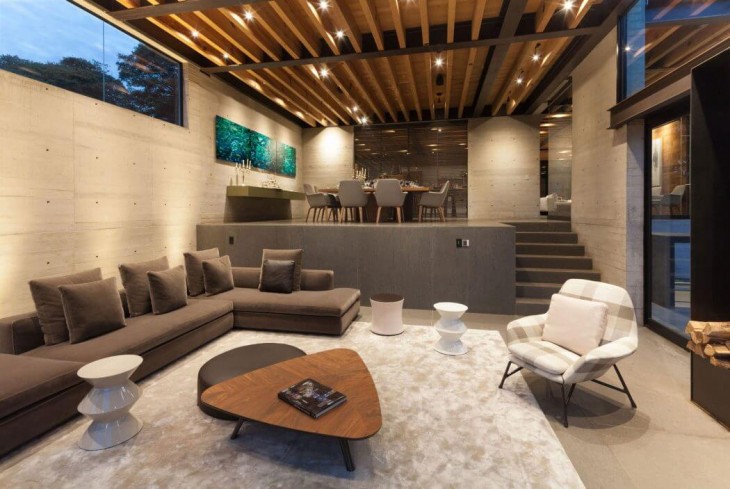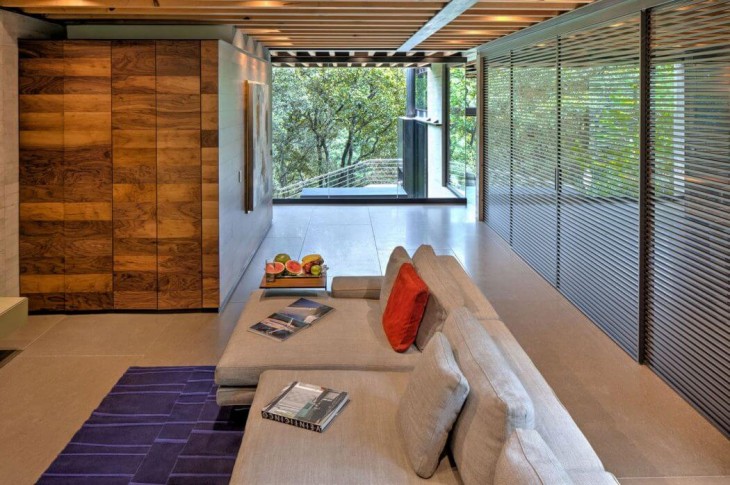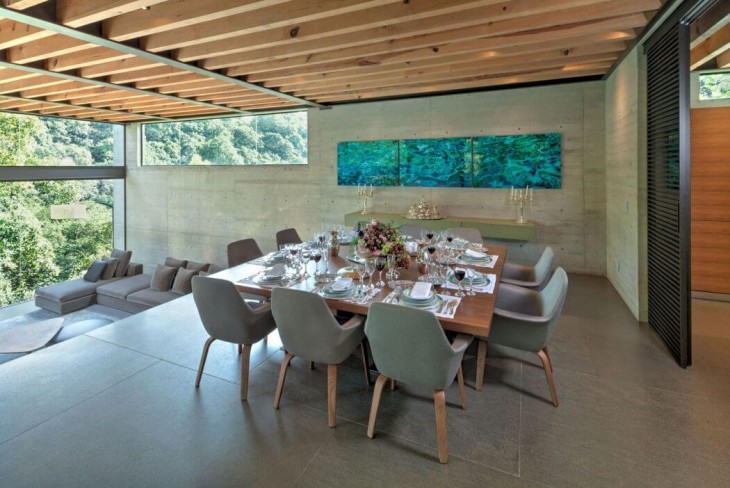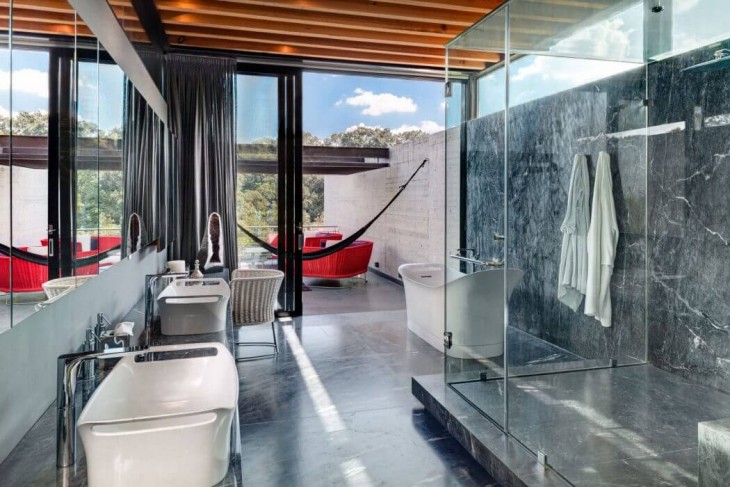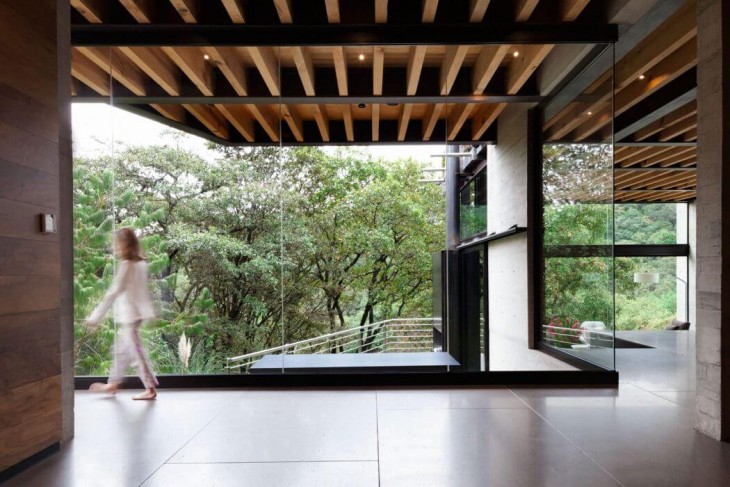 The house consists of two separate very geometric concrete volumes, one housing services and the other housing the main areas of the house. The two bodies are joined by steel bridges with glass floors that do not touch the trees or the forest, and give the sensation of walking on the vegetation.
The staircase is part of these bridges and does not touch the forest either, it is completely cantilevered from the house.
The volumes are very closed to the outside and almost entirely open to the gardens and terraces facing south and east to capture all the sunlight on the terraces, therefore we designed a design aluminum sunshades and we have some shaded living areas outdoors.
The house was built with a mixed system of concrete and metal structure with wooden beams, a system that allowed us to have wide open spans without support; with the idea of integrating the exterior to the interior spaces. The entire structural system of the house is exposed, thus we can see how all the structural elements of the house work.
All furniture is imported and includes brands such as Minotti, Paola Lenti, Rimadesio, Bulthaup and others.
In terms of sustainability, the house has an optimal orientation for all spaces, so in matters of temperature it is very comfortable, all the windows are Low-E. We have a waste water recycling system for irrigation and a system of several state of the art filters for water purification.
All electrical systems are automated, including lighting, audio, video, security, heating, blinds, etc 
The clients always trusted us and gave us total freedom for all designs, making the process very smooth and fast. We can say that is one of the very few projects that we have developed in which absolutely nothing changed from the first draft to the final construction.
Photography by Agustín Garza