This gorgeous luxurious private villa on the French coast was designed by the French architecture studio 2DMO. The modern property overlooks the Gulf of Saint-Tropez, with natural light streaming in through the panoramic windows. On the project, 2DMO collaborated with Dorga design studio, employing furnishings from the Frag collection in natural and calming colors that connect the villa's architecture to the interior design. More information is available after the jump.
The leather upholstery and brushed brass frames of the Olimpia armchairs take prominent place around the table in the brightly lit dining area, with big windows looking outwards and towards the kitchen.
The relaxing and immersive atmosphere of the upper floor is bolstered by further panoramic windows offering an uninterrupted view of the surroundings, and by the light and natural shades of the materials selected for the furnishings. The bedroom contains a reading and writing corner with a Twain desk and a Doa armchair placed in front of the windows, an invitation to take a break and gaze at the sea on the horizon. The armchair was chosen in an armrest version to complement the desk.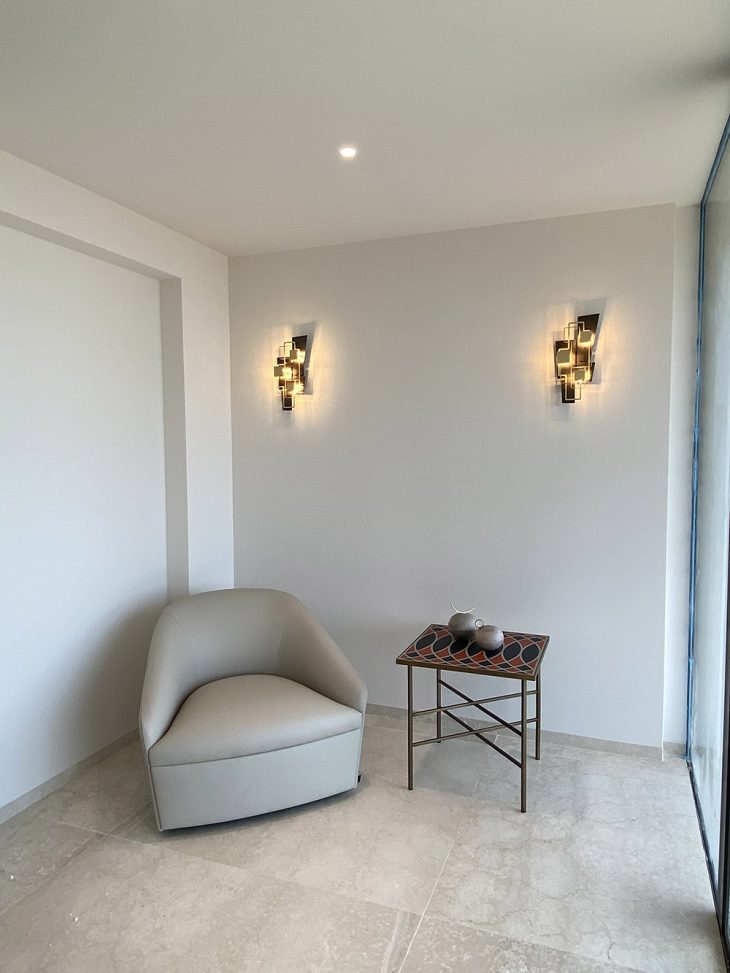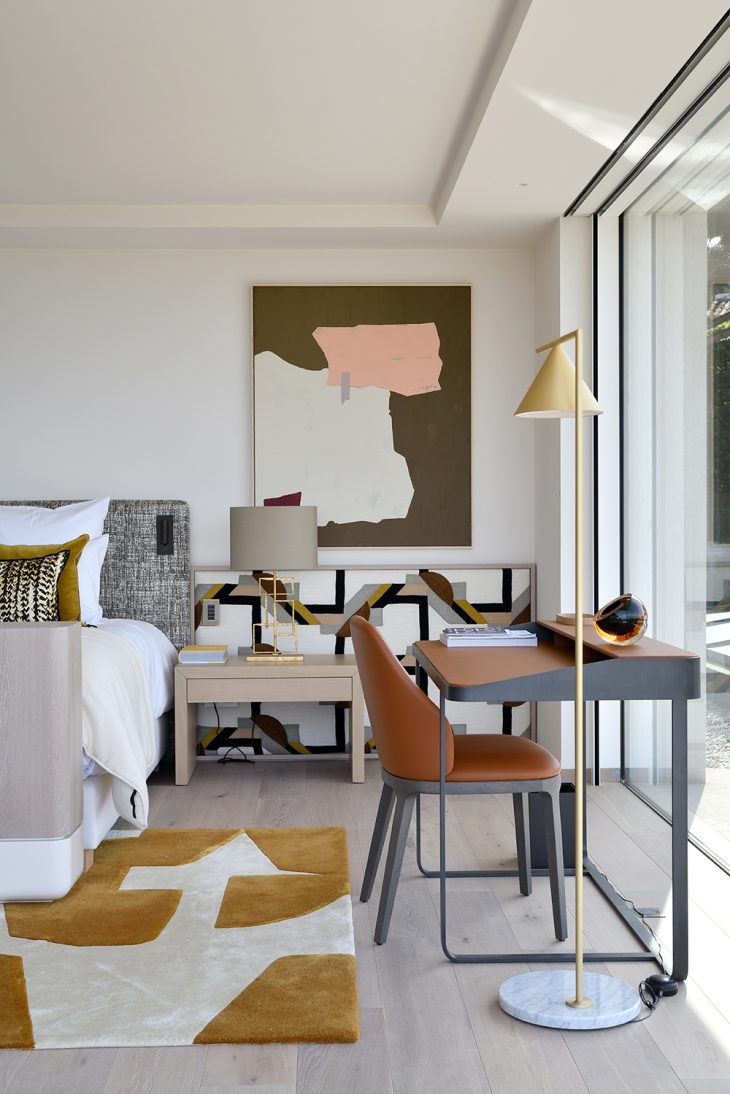 The villa has been given a further relaxation corner, furnished with the elegant Hollow tub armchair. The chair is upholstered entirely in leather and features monolithic shapes that belie its supreme comfort, and is partnered by the Motif coffee table.
Photo credit: Studio Erick Saillet pour une réalisation Dorga
Find more projects by 2DMO – www.2dmo.fr