DSArchstudios have recently completed works on their Zhiwai project, unique space that meets the needs of everyday office space functions, while also infusing vitality into the urban community.
Zhiwai fosters a novel approach to work-life harmony. The rooftop garden is surrounded by a sunken hub for rest and socializing using height disparities between the original building and the new pieces. Intentionally creating a beautiful spot for the city to unwind, the space is an extension of the indoor workplace space that serves to express the designer's personality and particular spatial qualities.
The "bridge" appears at an angle due to the site's height differential, serving as a medium of transition between the indoor and outdoor spaces. People can access a hallway that connects the various internal functional spaces by passing through a door after walking along the "bridge," which runs past an open bar area. The designer made sure that the living room area protrudes from the building's outer wall by attaching two new, asymmetrical boxes to the frame of the old structure to define the difference in space. Eaves, outdoor passageways, and partially open enclosures make up the bar area and work together to create a subtle visual entrance.
The bar area serves as a practical link between the inside and outside by allowing for daily get-togethers, after-work socializing, and group celebrations. The view from close to distant increasingly distinguishes the city skyline with the proper facade opening towards the terrace.
The façade window in the living room's design offers a view of the cityscape while maximizing the outdoor water's dynamic light and shadows, negating the need for its actual presence. The large living room produces an overhanging structural shape due to height variations, creating a close link between the interior and exterior.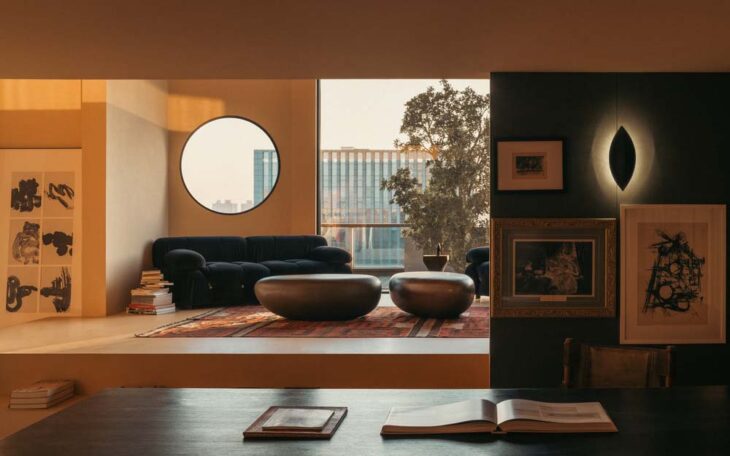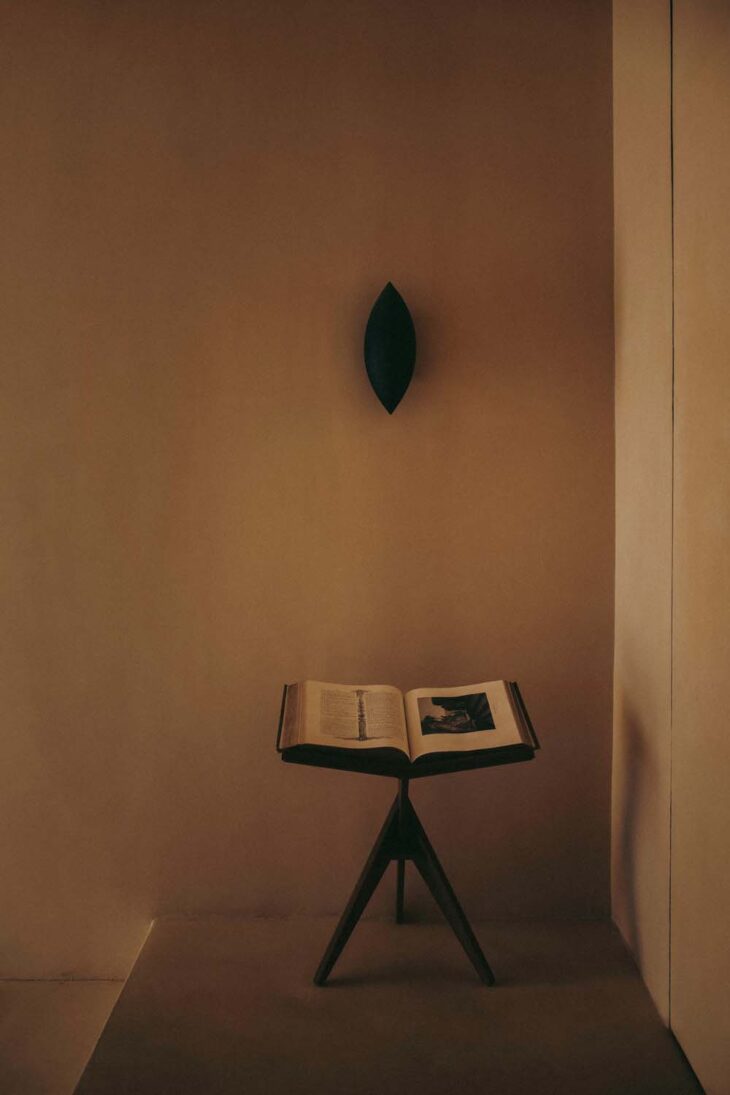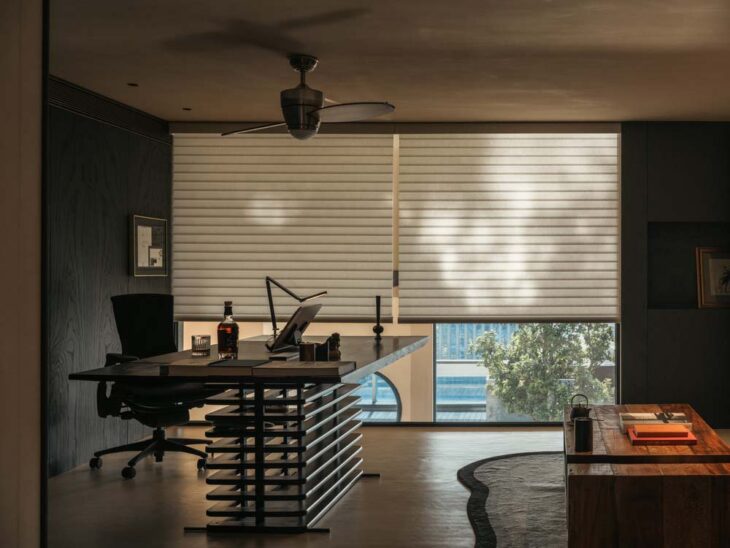 Intentionally creating an angle echo with the "bridge" road at the entrance, the square-shaped facade has a diagonal part that connects the spaces and heightens intrigue by allowing the "bridge" and the window to see each other. The inside becomes a "container of light," with the circular window apertures transforming light into columns and casting intense light and shadows along the floor and walls, giving the area a three-dimensional appearance.
The overall color scheme is skin tone to reflect the room's welcoming ambiance and energy and to be appropriate for small gatherings. The living room serves as the focal point of the room, displaying aesthetic taste and self-consistent ways of interacting with the outside world through the haphazard placement of furniture and free furnishing of utensils.
Project information
Project Name: Zhiwai
Project Location: Nanjing
Construction Scale: 260㎡
Design Company: DSArchstudios
Creative Design: Haiyang Jin
Participatory Design: Wang Jing, Xu Yue
Execution Deepening: Wang Zhongming, Wang Shengqiankun
Photography: STUDIO TEN / Tan Xiao