Residential
Spruce Up Your Yard With these Deck Building Tips
By |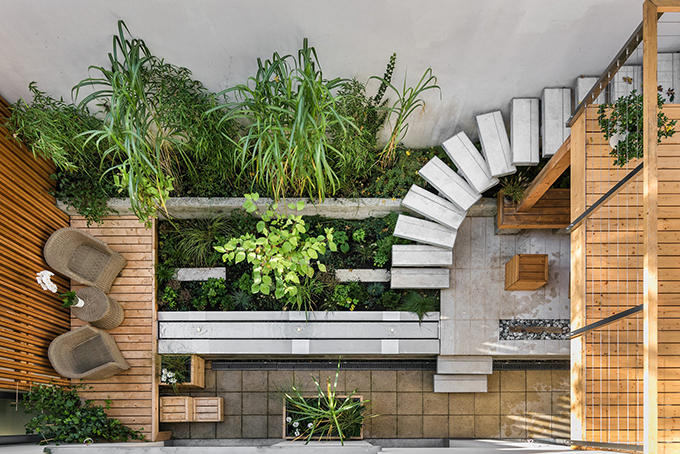 Often, your yard is many times overlooked when it comes to remodeling.With so much focus on higher-traffic areas of the home like the kitchen, bedrooms, or bathrooms, it is easy to disregard the potential your backyard holds.
The exterior of your home boosts buyer interest as well as has the potential to increase property values. Installing a deck is a great way to do both of these things!
Preparing to Build Your Deck
Installing a deck in your backyard is not an easy undertaking. While a deck improves the overall look and feel of your home, as well as creates a backyard oasis off of the grass, dirt, dust, and mud, building a deck must be done with utmost care and preparation. When planning your deck, consider everything from the methods and material used to the best utilization of space:
Compare decking materials – Consider the pros and cons of using wood vs. composite decking. Both materials have a pleasing aesthetic, however, but wood decking is more prone to damage and splintering, which can pose a health risk to families with small children and pets.
Take exact measurements – Measuring the space for your deck is of extreme importance. A deck that is built too high or too low poses a hazard. Complete your deck measurements using an online deck calculator to ensure the efficacy and safety of your project.
Safety features – no deck is complete without safety features! Features such as hidden deck fasteners can protect bare feet from coming into contact with deck nails, and railings will protect you and your family from injury.
Upgrade Your Current Deck
If you've already built your deck, you can take measures to extend its lifespan and improve its aesthetic.
Keep the crevices clean – clean the debris, mud, and leaves from between the crevices to prevent insects from making their nests between your deck boards.
Make necessary repairs – sand down broken boards as well as repairing broken railings or stairs will improve the aesthetic and functionality of your deck.
Adding a railing – installing a railing can give your deck a finished look while adding a safety element. You can install a railing around the entirety of the deck or even just along the stairs.
Enhance your aesthetic – improve the look of your wooden deck by staining pressure treated wood to look like cedar. A cedar stain look gives a rustic, classic look to even the oldest decks.

Get Creative
Your deck's aesthetic is just as important as the aesthetic of your home! Don't be afraid to get creative with your deck's decor. Adding a potted herb garden, colorful patio furniture, or other decorative elements can set the tone of your home and yard overall.
Adding Shade to Your Deck
Adding shade to your deck creates a calming, relaxing area where you and your family can enjoy the outdoors without being exposed to the elements. Installing a beadboard porch ceiling provides shade and protection from rain, snow, and sun. Imagine sitting outside while a rainstorm rolls by, you curled up in a blanket on your deck, under the protection of your porch ceiling. Sounds relaxing, right?
An additional bonus for adding a shade element is for pets that spend any time outdoors. Even in climates where the temperature doesn't climb very high, direct sunlight can easily overheat your dog or cat that spends all his time outdoors.
Adding a brand new deck or repairing and upgrading your existing deck can make a significant difference in your property values and the enjoyment of your home and yard.
Matt Lee is the owner of the Innovative Construction and Building Materials blog and a content writer for the building materials industry. He is focused on helping fellow homeowners, contractors, and architects discover materials and methods of construction that save money, improve energy efficiency, and increase property value.