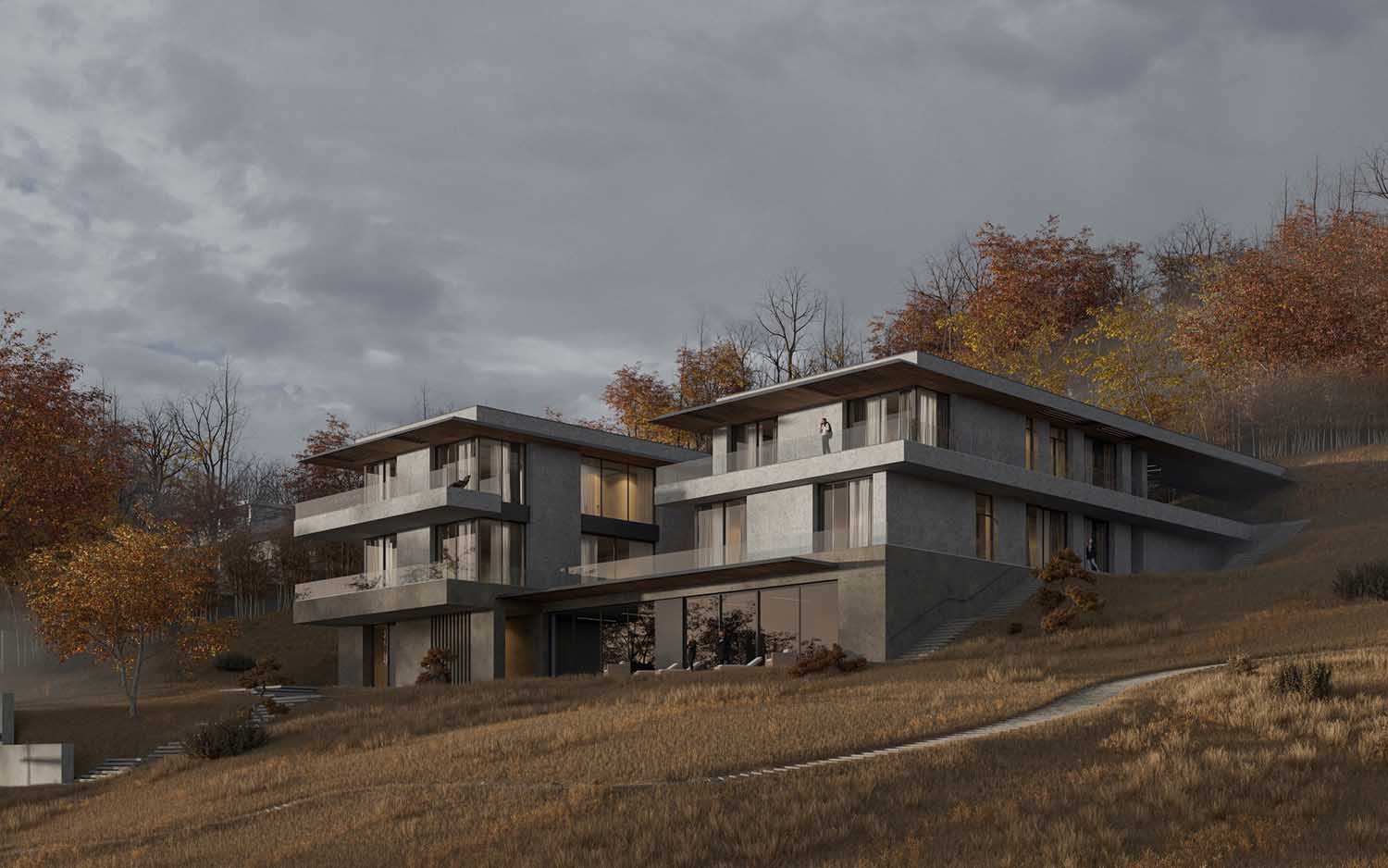 STIPFOLD has unveiled its latest residential architectural project – STRAGON. STRAGON is a modern, minimalist design showcasing a perfect blend of form and function.
The house is surrounded by beautiful almond gardens, mountain ranges, and a picturesque view of Tbilisi. It is located in the town of Tskneti, in the eastern region of Georgia. The freshly constructed neighborhood is a suitable hideaway and an alternative to the busy, polluting city core due to its low population density.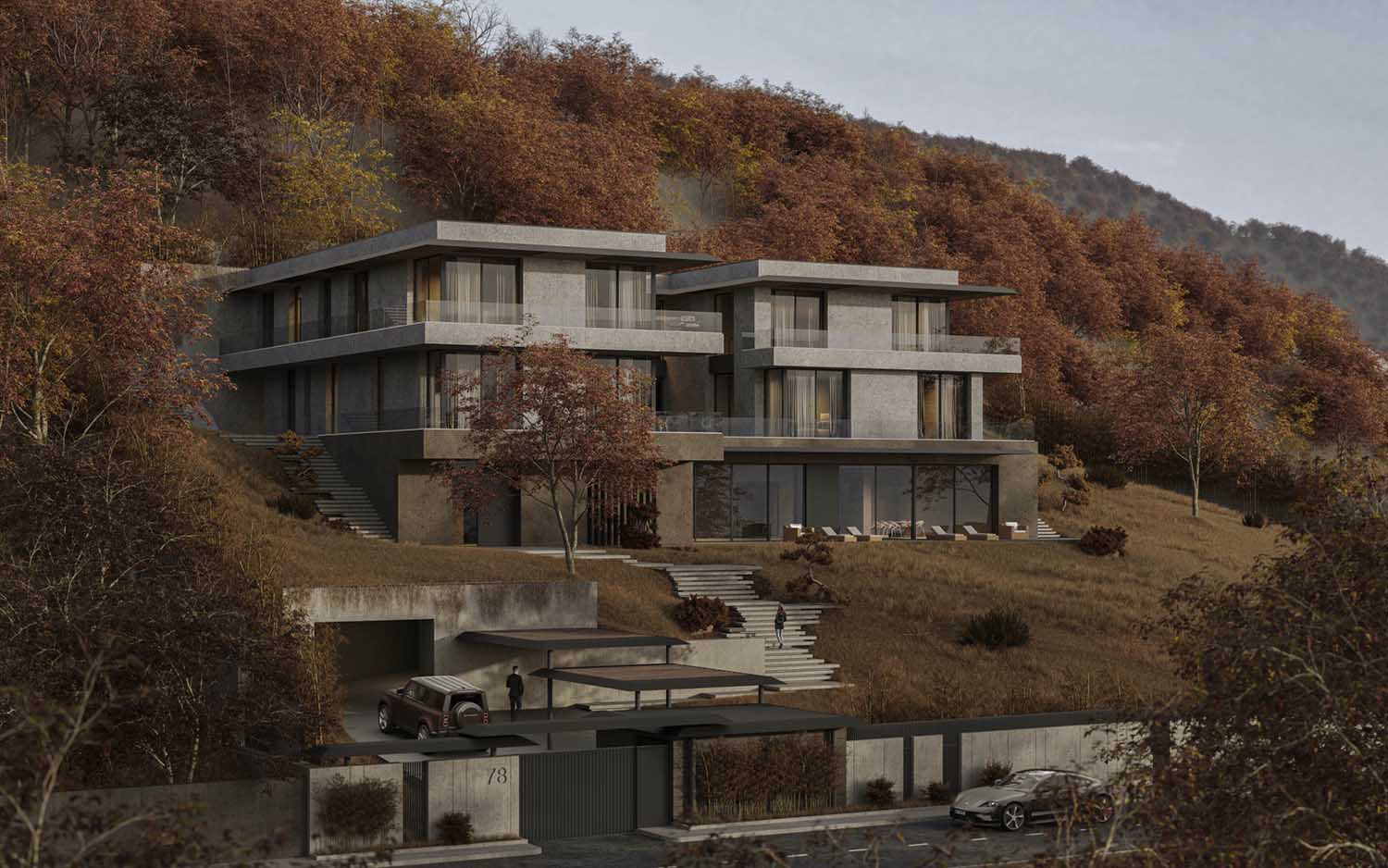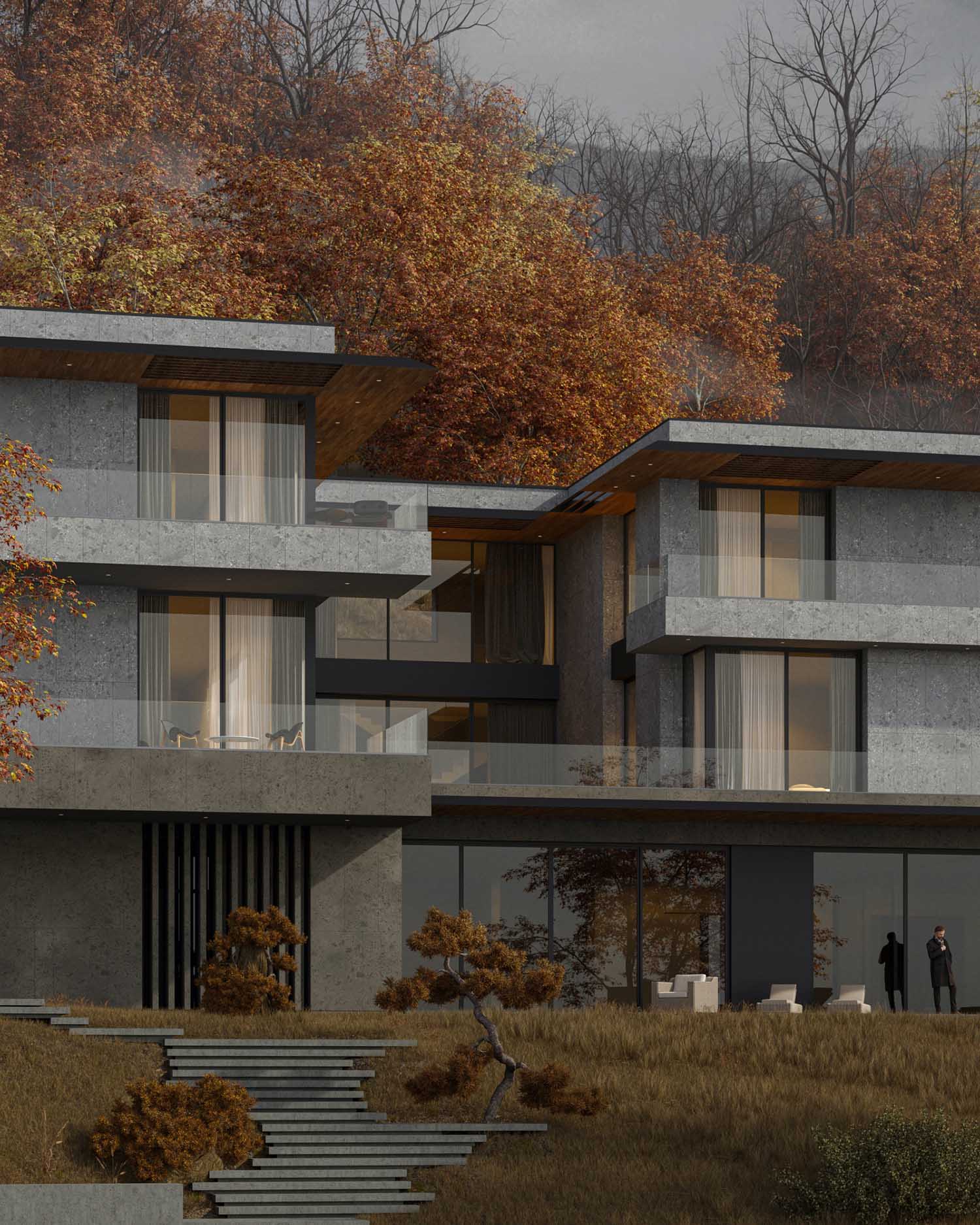 The property parcel has a slope, with the furthest points around 20 meters apart, but it has road access on two sides, making it possible to enter the house comfortably. A lot of work was put into effective and functional planning throughout the design phase to reduce the perceived mass of the house while taking the program volume into account. In order to accommodate parking places, the building's lower floor was totally submerged into the earth, while the building's upper three storeys protruded from the sloped ground in the form of terraces. The upper two levels' volume were split in half, resulting in a serene refuge with a veranda and a picture-perfect framed vista in the middle of the two volumes.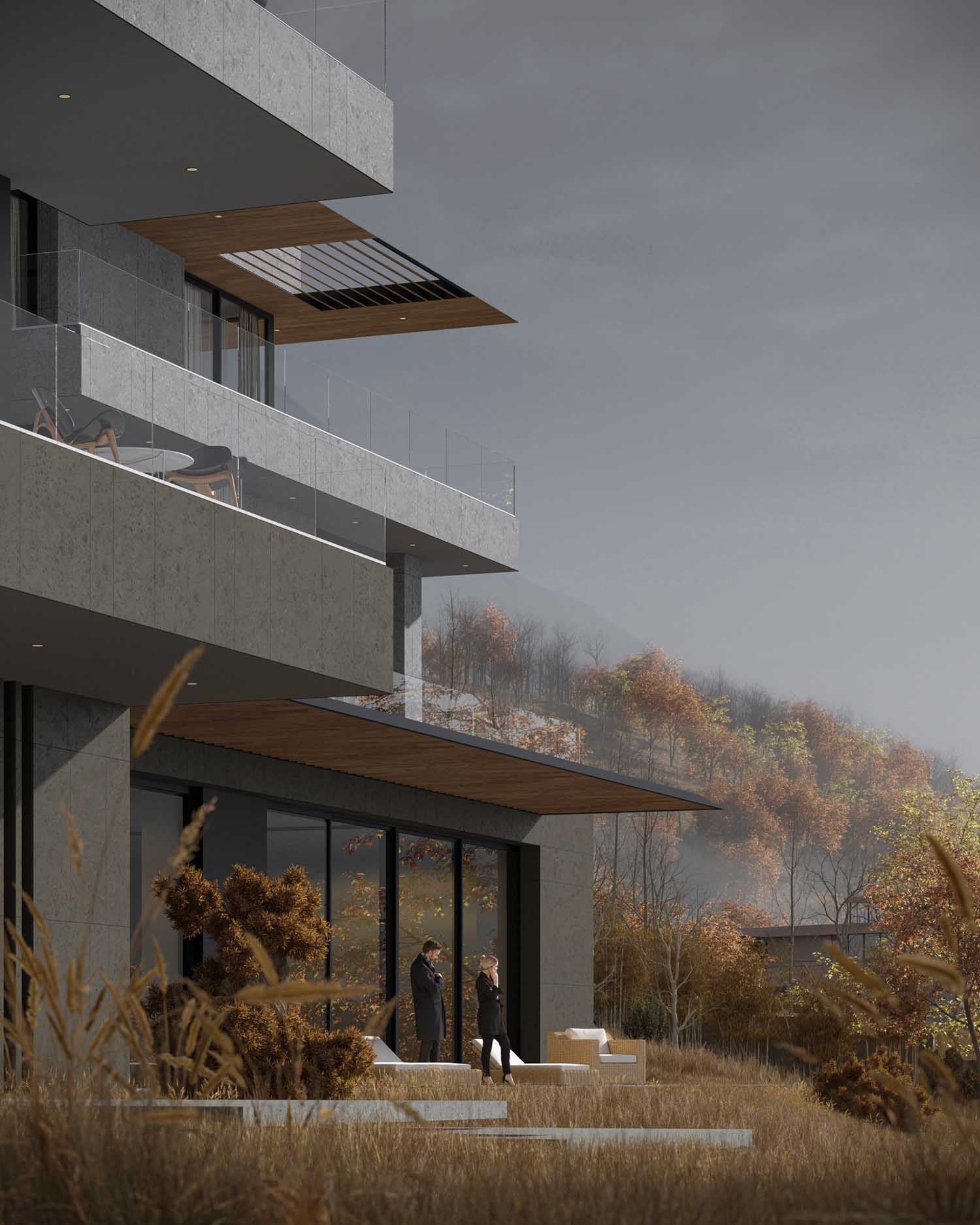 The absence of decorative accents lends the house a sense of neutrality and simplicity. The organic shape of the ground contrasts with strict geometric lines. Porcelain tiles with a natural stone appearance and wooden slats make up the outside finish of the home. Large windows that split the house's major volumes allow a plenty of natural light to penetrate the interior.
Project information
Project Team: Beka Pkhakadze / Giorgi Bendelava / Magda Zandarashvili / Niko Malazonia / Giorgi Zakashvili / Archil Takalandze
Photos: Giorgi Mamasakhlisi
Location: Tskneti / Georgia
Type: Residential House
Site Area: 5000 m2
Building Area: 2500 m2
Year: 2022
Status: Under Construction