Frari studio has recently completed works on its latest residential project in Vagos, Portugal – House 109. Its shape helps to create protection for a very busy road and this street movement gives movement inside for a unique family experience.
The National Road EN109, one of the city's main thoroughfares, is just in front of this home. Due to its residential use, the architectural piece is materialized as a homogenous body that shields itself from the busy road by its arrangement and shape.
Contrary to the actual situation, the main facade of house 109 is parallel to the road's layout. As a result, the front facade turns into a blind surface, and a transitional and protective green space is established between it and the road. This barrier shields the house from the environmental and acoustic pollution caused by the main artery while also providing it with the essential privacy.
The moment of entry, done discreetly through the north side, is celebrated by the great contemplation to the south thanks to the east-to-west windows that embrace the southern facade of the building, which is oriented perpendicularly to the confining artery. This way, the architectural piece, admittedly horizontal, ensures a side external space that follows the main façade. This space ensures a wide width able to meet the requirements that are imposed, working as a green area for leisure.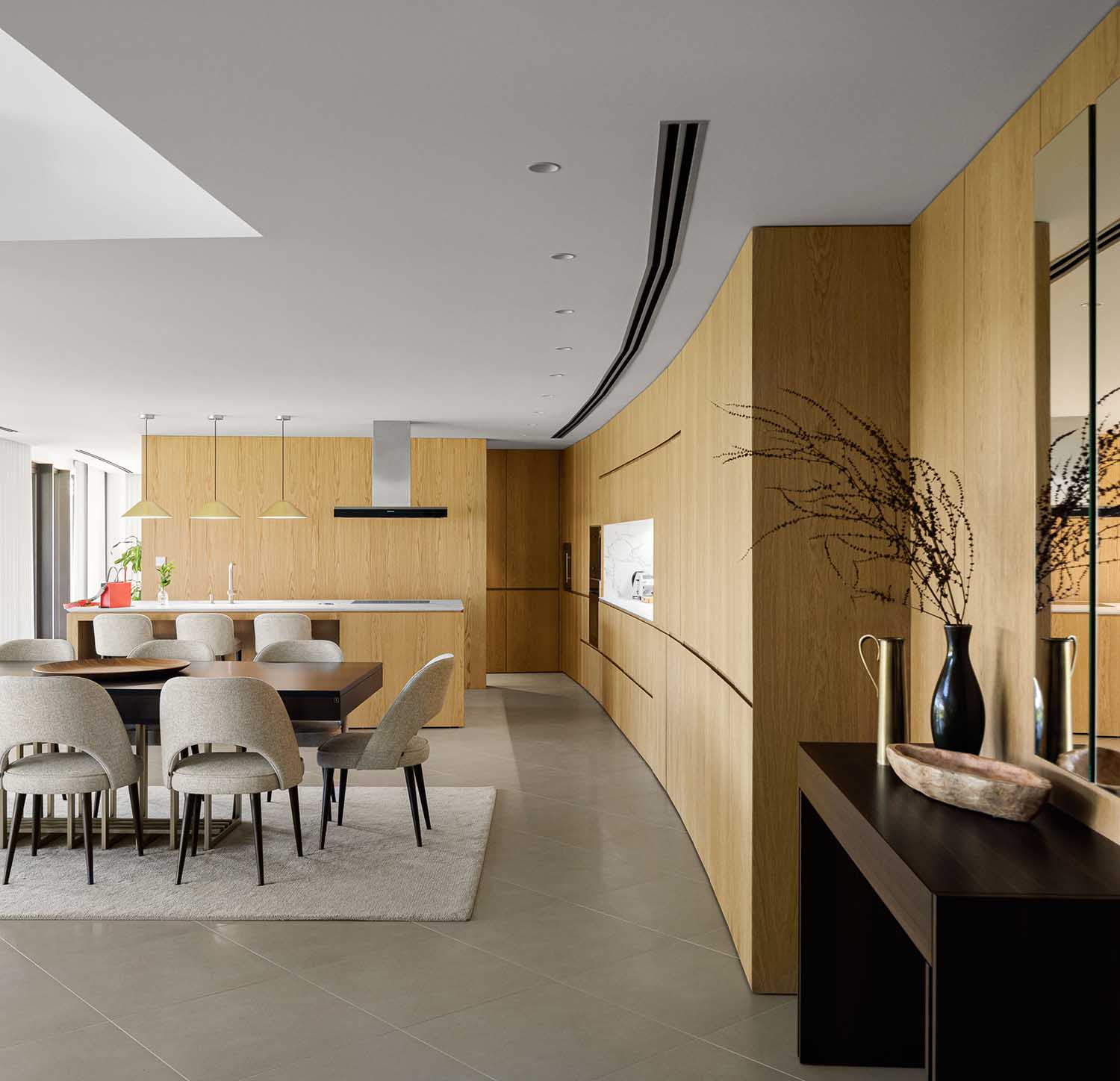 All compartments are turning to this important external space, ignoring all other possible spaces that are never as favorable in terms of the natural light that they provide.
The building's curving design ensures that the porch is adequately protected from the wind while attesting to a deeper depth of the exterior area on the house axis.
The porch on the ground floor and the shared balcony on the top floor, which both create a uniform façade and enable the volume to expand beyond its boundaries consistently, allow all rooms to look out onto the exterior space.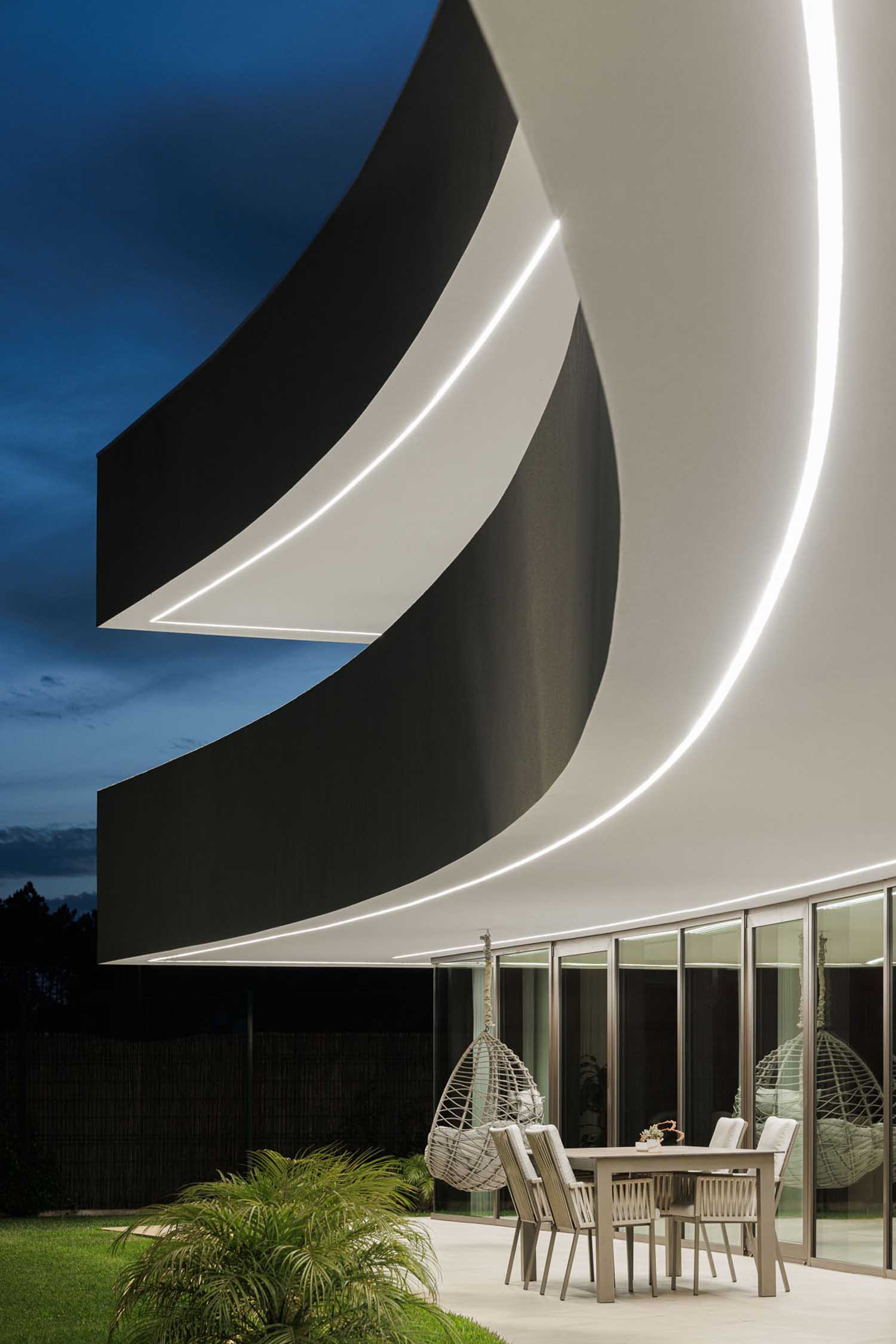 In accordance with the plan, this horizontal facade allows the upper body of the house to rise and stand out thanks to the retreat of the ground limits. It is made up of Corten colored walls that, along with large windows, stand out from the upper part of the building's inevitable white body in a game where structural balance and materiality combine to lighten a volume with enormous dimensions.
The straightforward and sturdy piece seeks to establish itself as a critical response to interventions in areas next to national roads, addressing the issue of not being able to take advantage of the outdoor areas and prescribing the rule that is necessary for these roads to be respectably habitable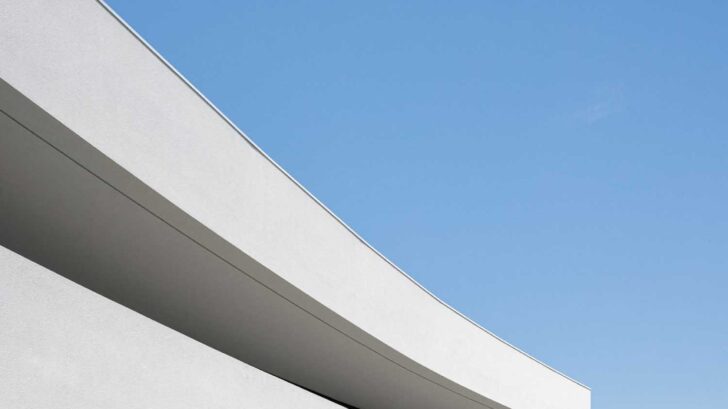 Project information
Project name: House 109
Architecture Office: Frari – architecture network – www.frari.pt
Main Architect: Maria Fradinho
Location: Vagos, Portugal
Year of conclusion : 2022
Total area: 700 m2
Engineering: Pedro Tavares – Engenharia de Projectos, Coordenação de Segurança e Direcção de Obras Lda.
Lanscape Architect: Jardins e Exteriores – Arthur Pereira