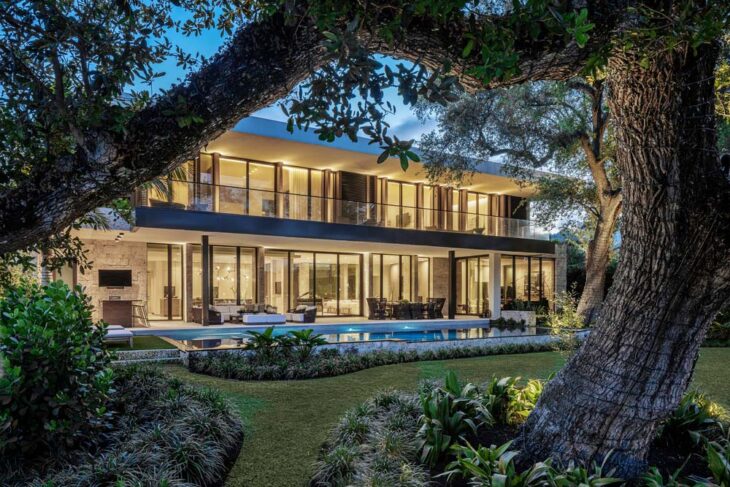 Strang Design has recently completed works on this 8,125 square foot sustainable residence along the Tarpon Bend Canal front in Fort Lauderdale, FL. The award-winning residence also features numerous sustainable design elements and reflects the firm's deep commitment to a design philosophy it dubs "Environmental Modernism."
The extent of Strang Design's work demonstrates the company's expertise in integrated design and includes everything from creating and supervising the home's architecture to managing interior decoration, art selection, and landscape design. Strang Design built the house around existing oak trees to respect the landscape, which gives it a classic, natural feel.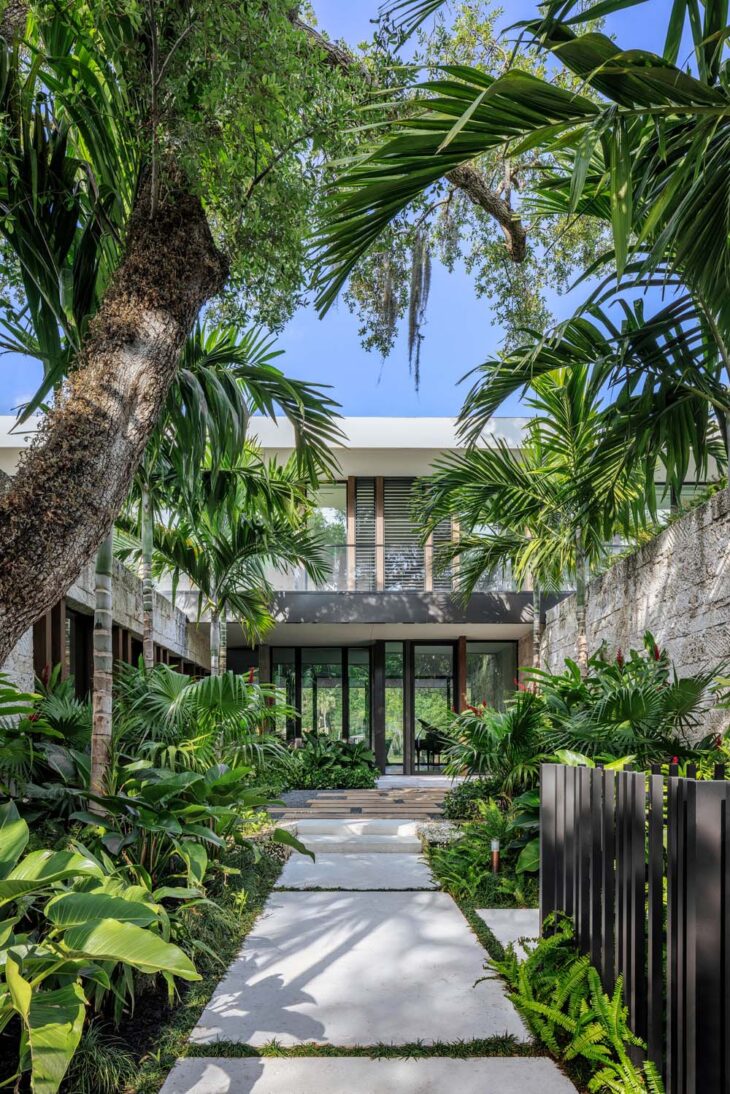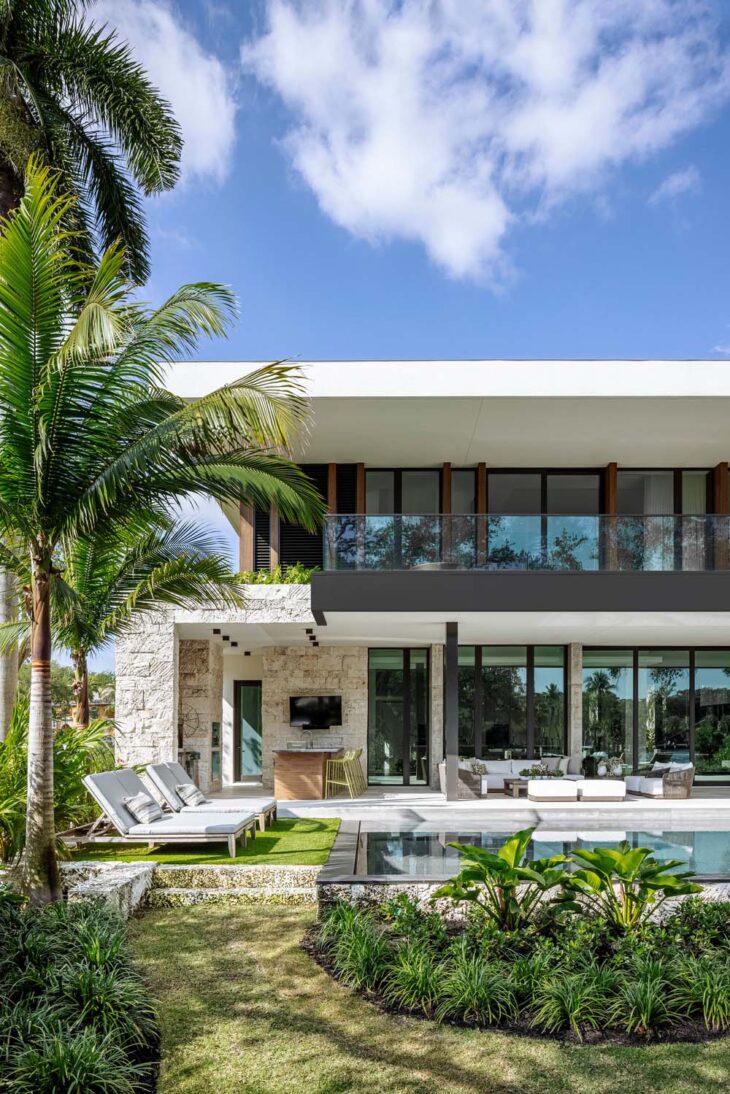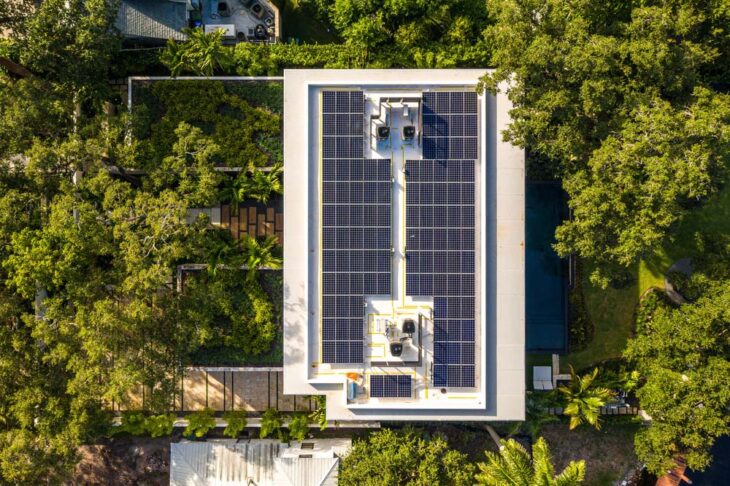 The team's specific assignment was to extend the home within the tree grove while including sustainable design elements and cutting-edge wellness technologies.
By modifying a rectilinear frame with site-specific and climate-specific concerns, the design highlights the firm's continuous studies with regional modernism. In this instance, the rectilinear frame has vertical "fins" that solve issues about shading and privacy. The team included developed technologies aimed at wellbeing while also using a passive design approach to assist lower the home's energy footprint.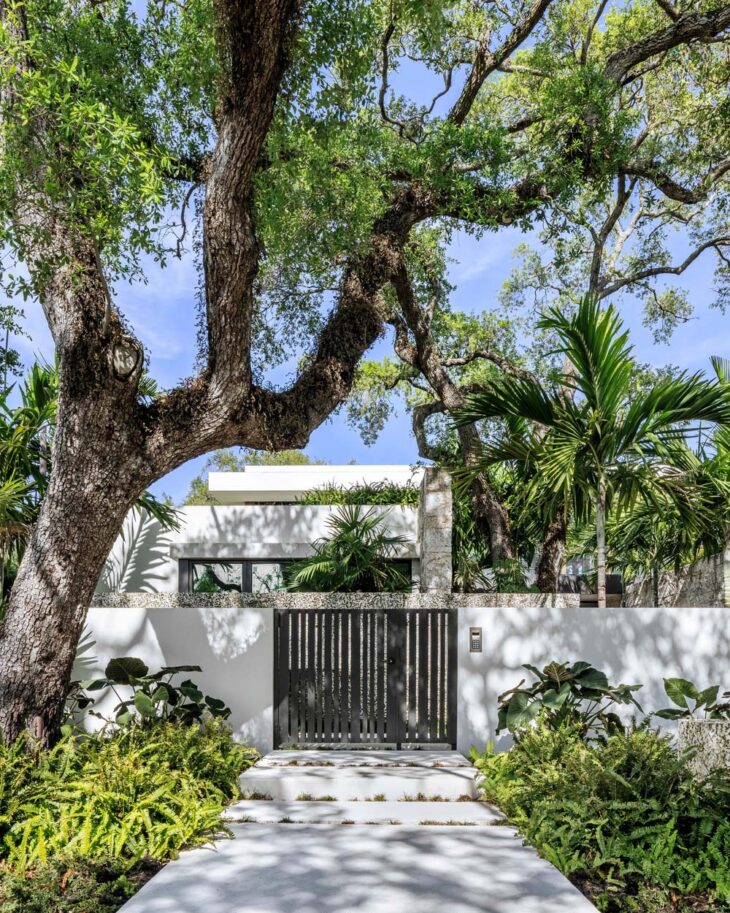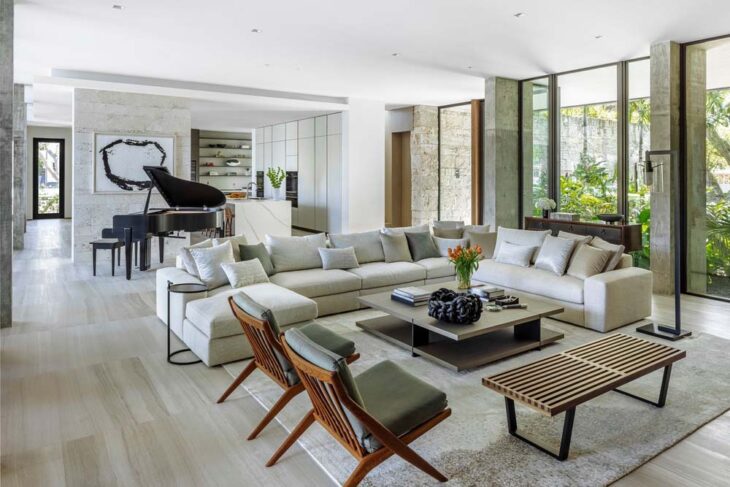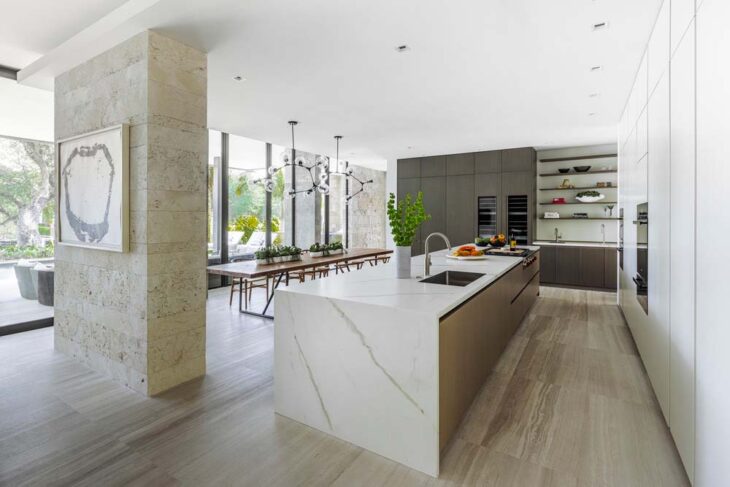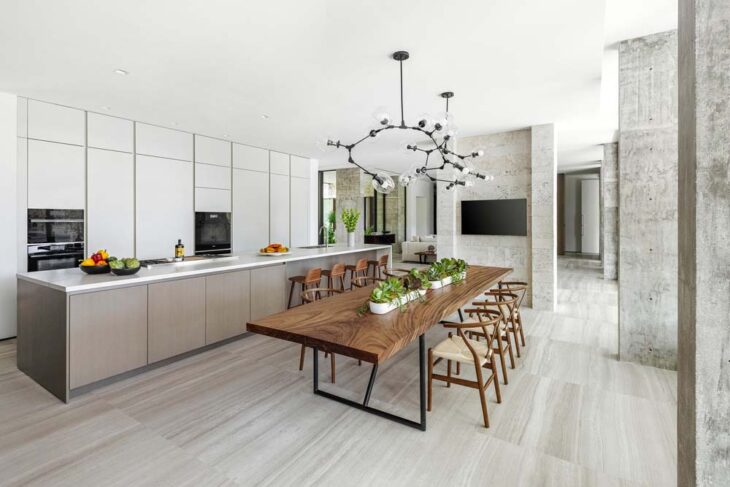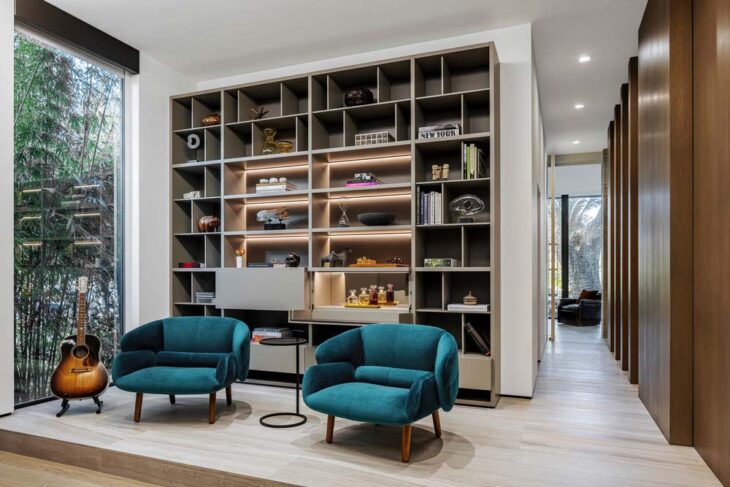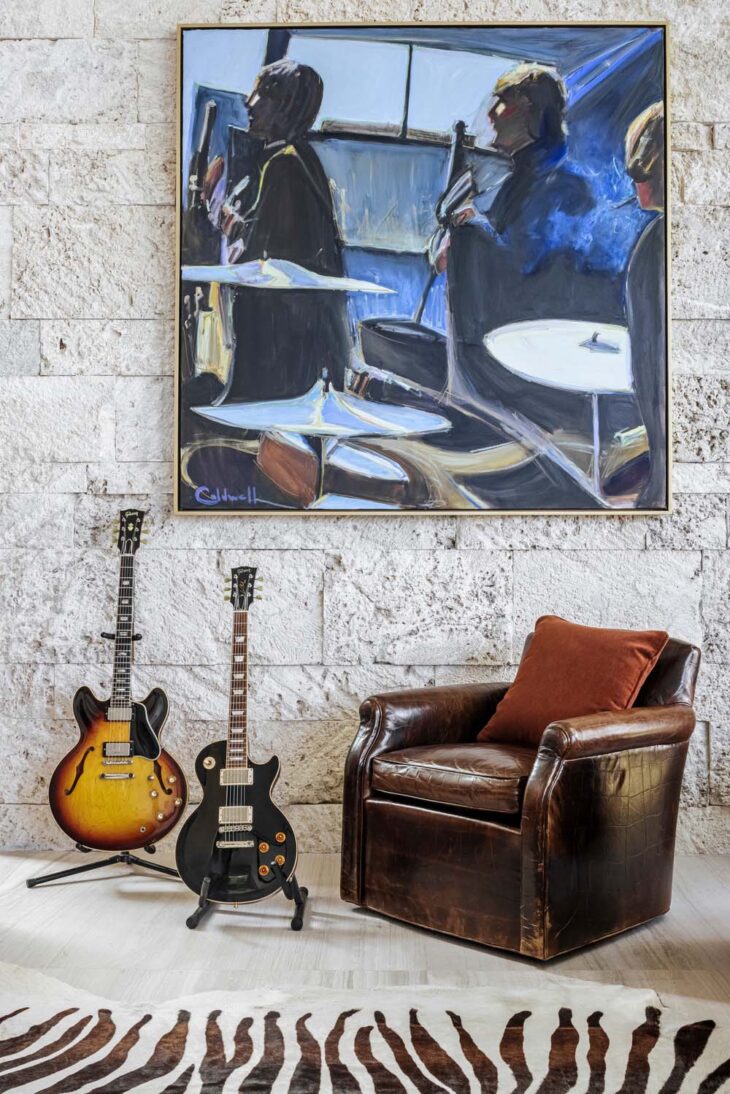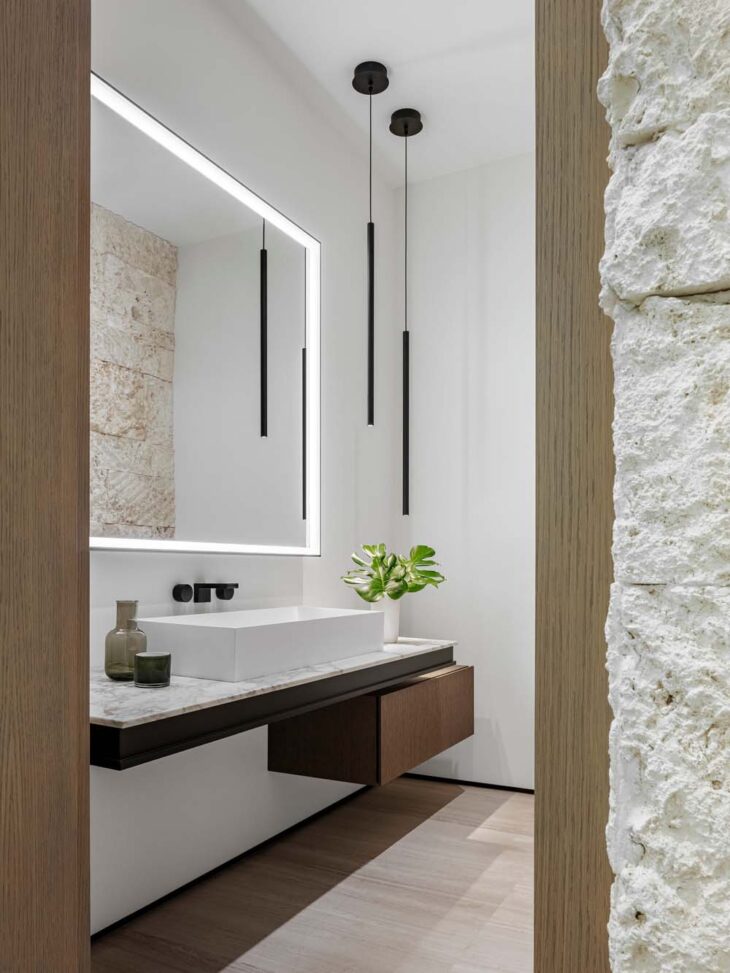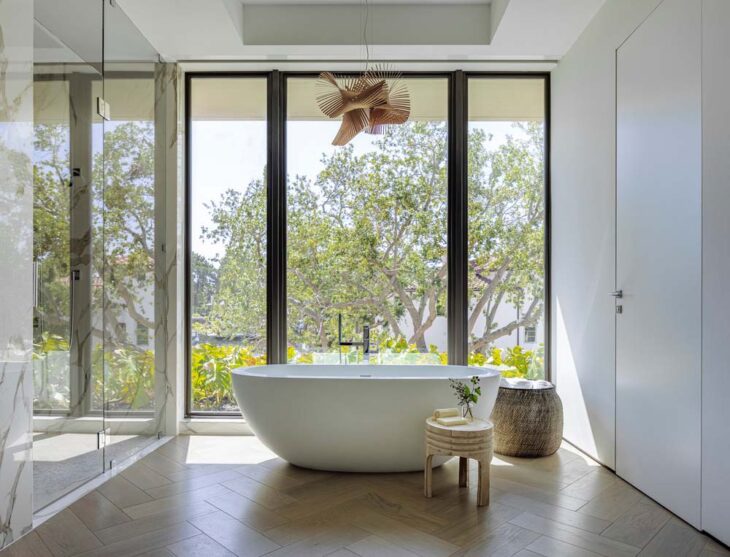 Cross ventilation, substantial overhangs, and a solar panel array on the roof are just a few of the architectural choices. In addition, a mechanical water system filters and improves the quality of the nearby water supply, and the lighting layout of the house responds to circadian cycles and has the potential of being regulated.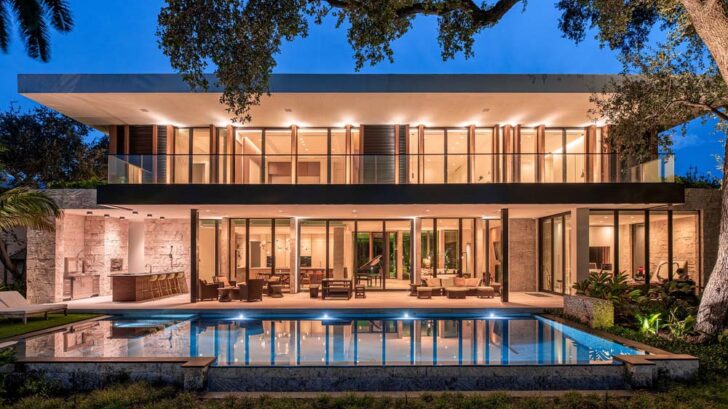 ARCHITECT: [STRANG] Design
INTERIOR DESIGN: [STRANG] Design
TEAM: Max Strang, Jason Adams, Elizabeth Starr, Alex Mangimelli, Matt Slingerland, Maria Ascoli, Travis Harrison, Pedro Rojas, Luis Espinoza, Vanessa Peña, Isabella Hoyos, Samira Damiscar
LANDSCAPE DESIGN: [STRANG] Design
GENERAL CONTRACTOR: Gulf Building
PHOTOGRAPHY: Kris Tamburello Photography, Calder Wilson
Find more projects by Strang Design – www.strang.design