Architectural design studio Markéta Cajthamlová designed a timber cabin modeled after a traditional cottage that is situated on the very edge of a village in the Jizera Mountains. The extended gable-roofed bulk is constructed using local natural elements including glass, stone, and wood while also preserving the ever-evolving and dynamic surroundings.
The dark blue cabin, which was constructed by 3AE primarily from CLT and SWP, displays the use of wood in its three-part interior and large corner windows that frame the breathtaking mountain vistas.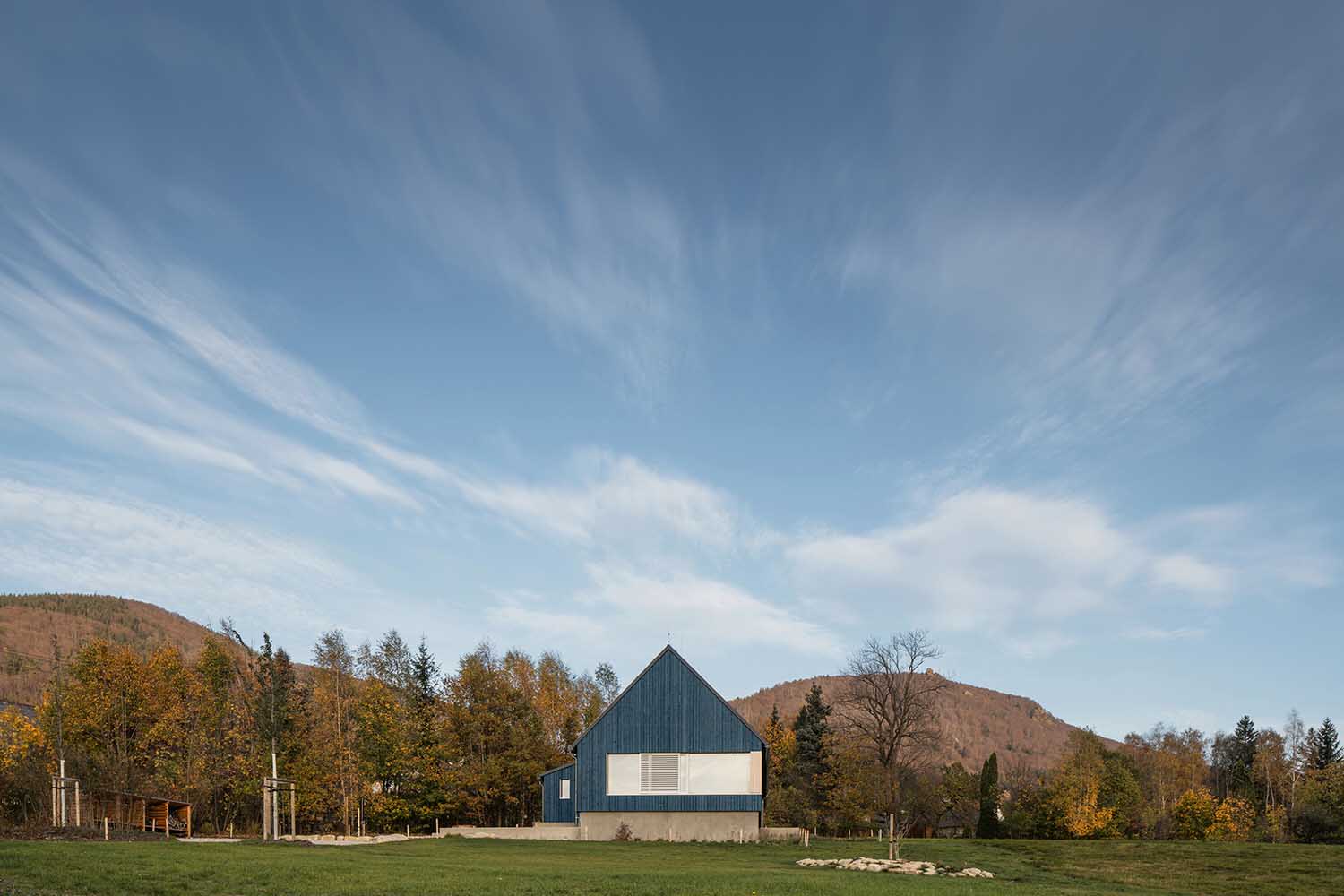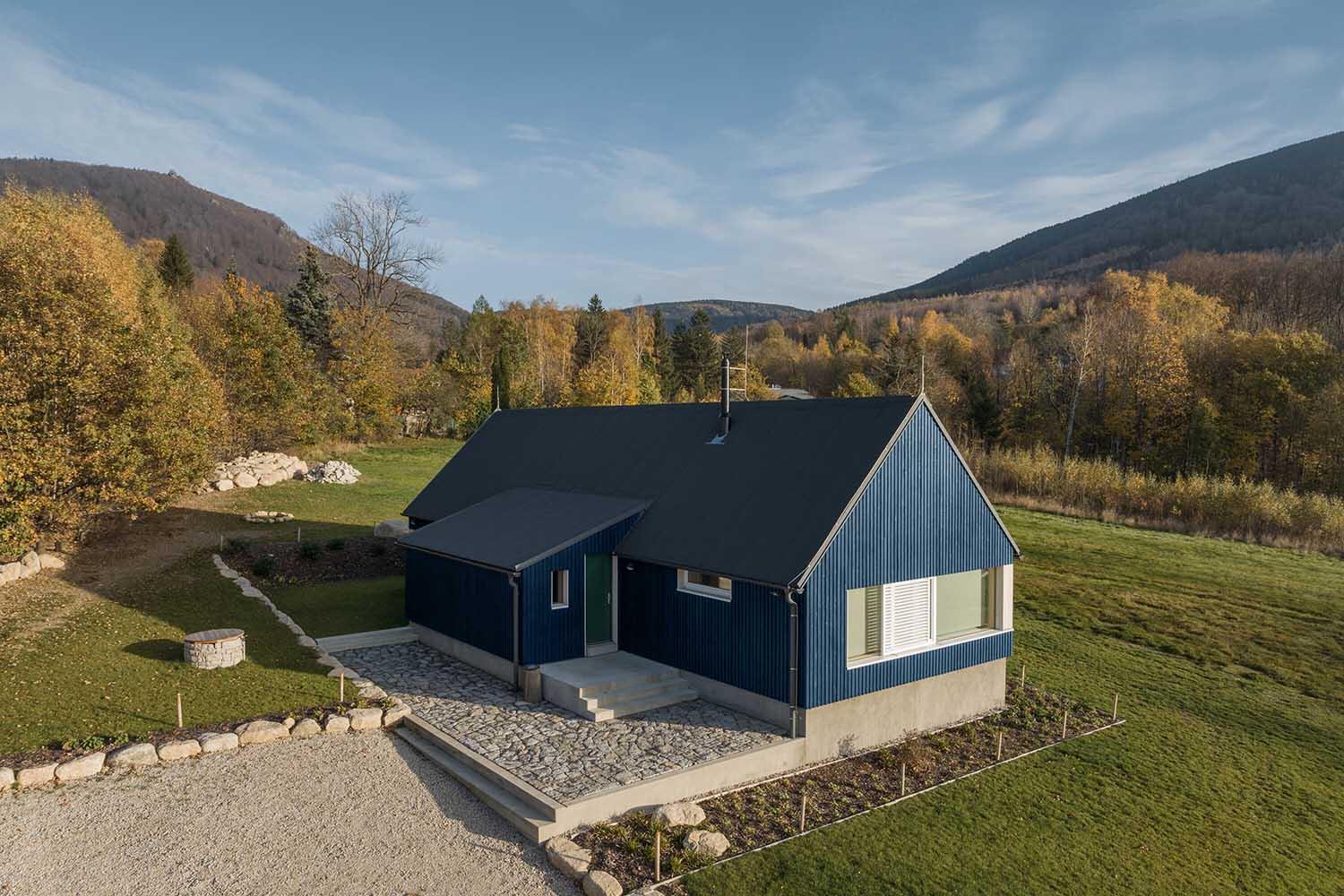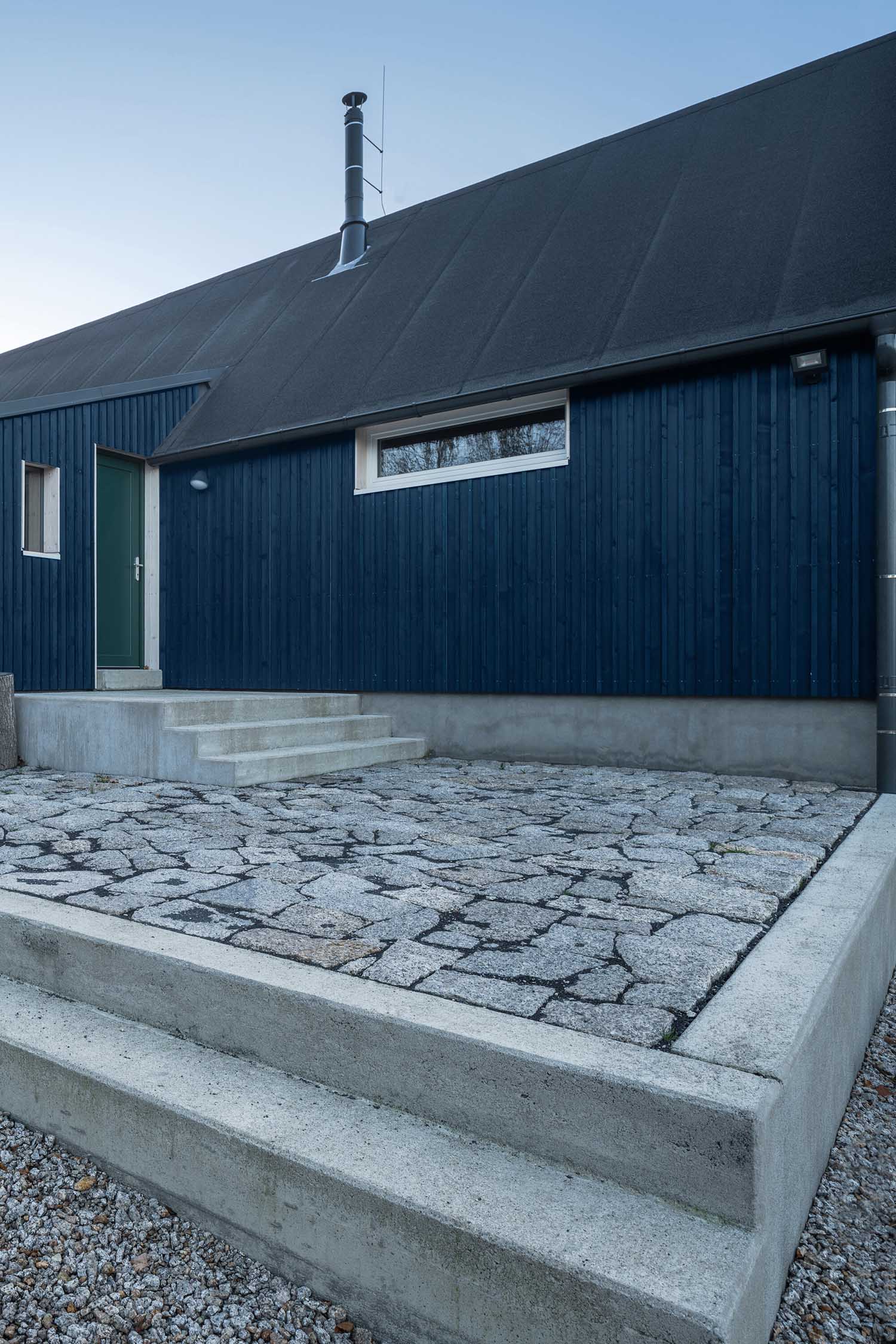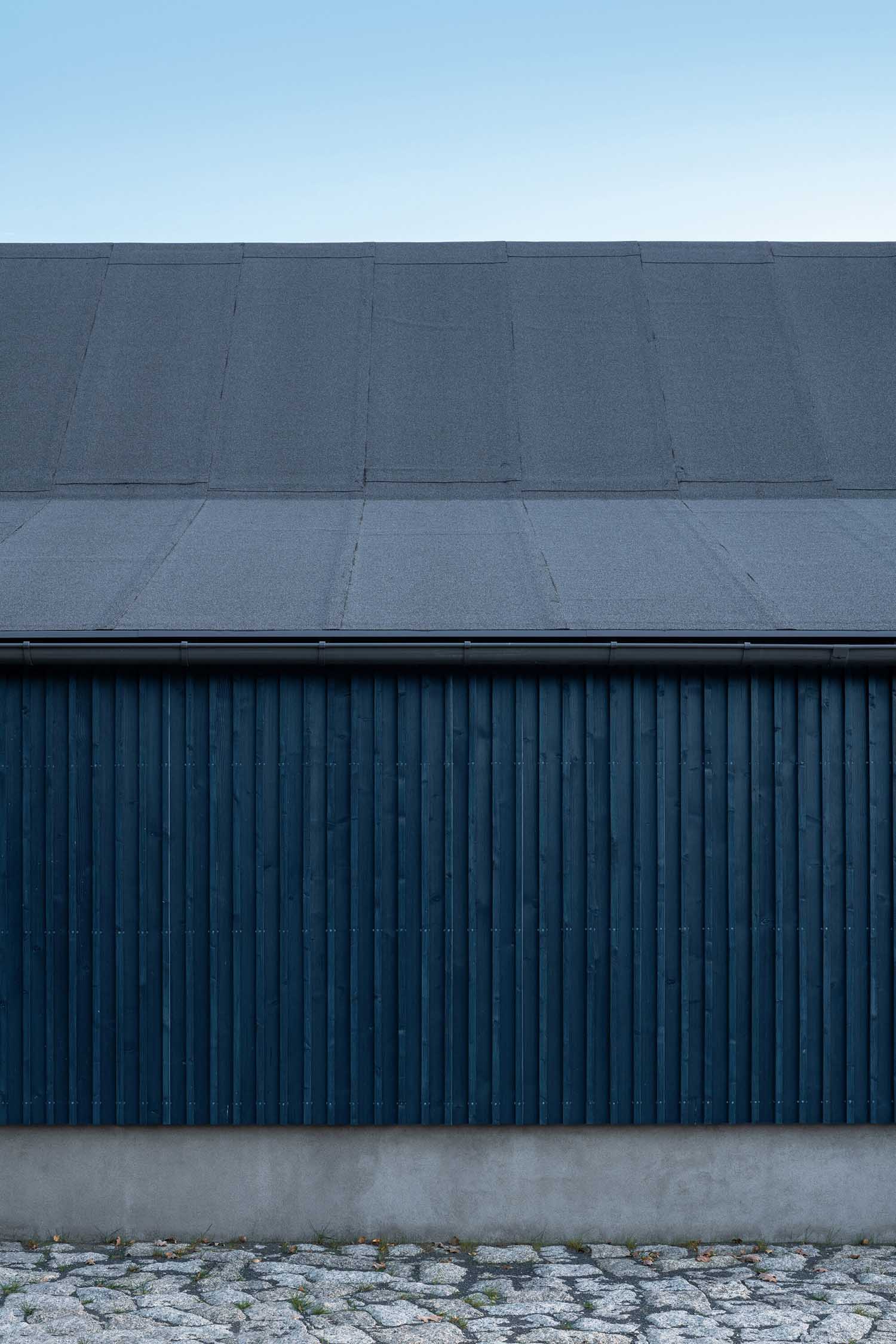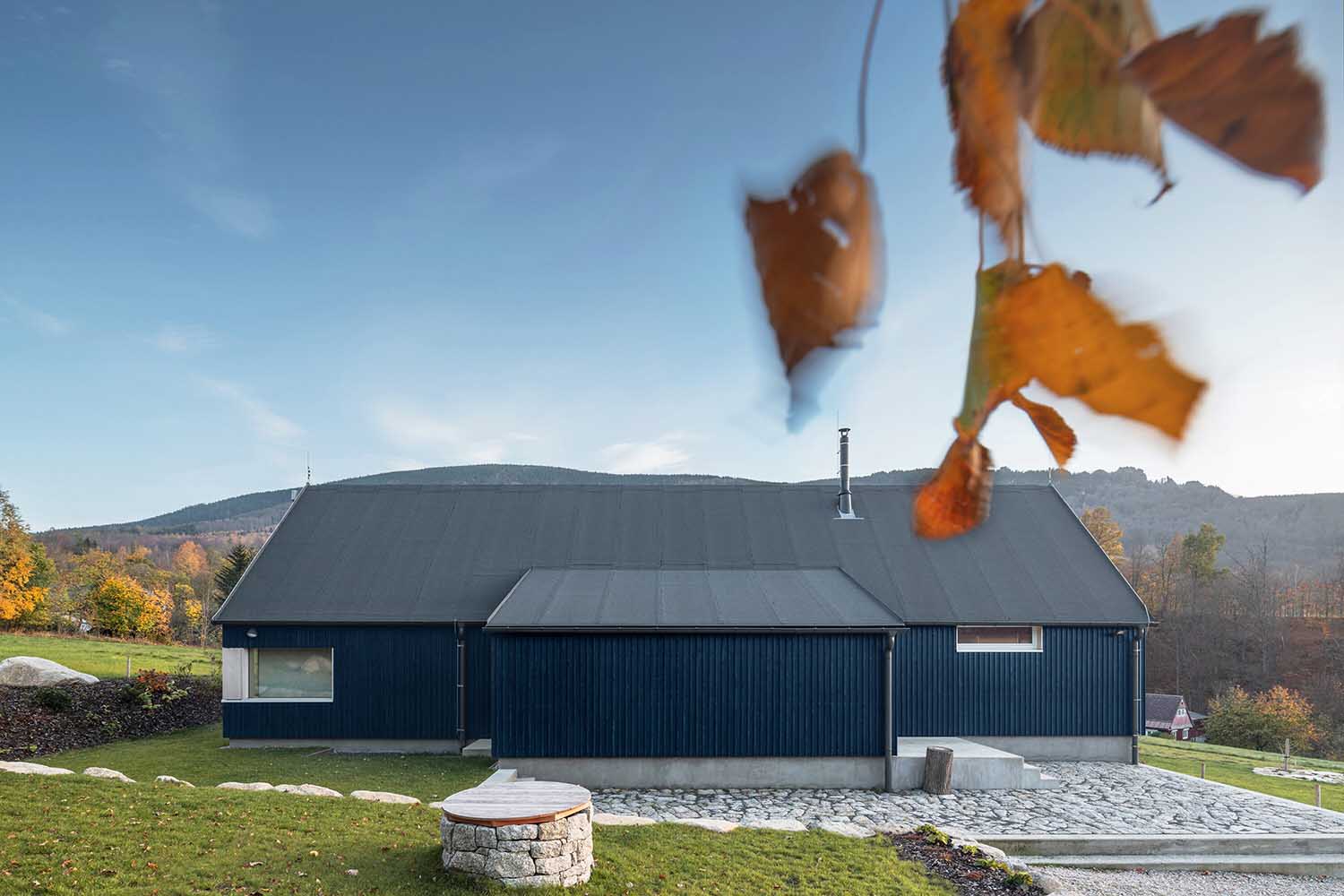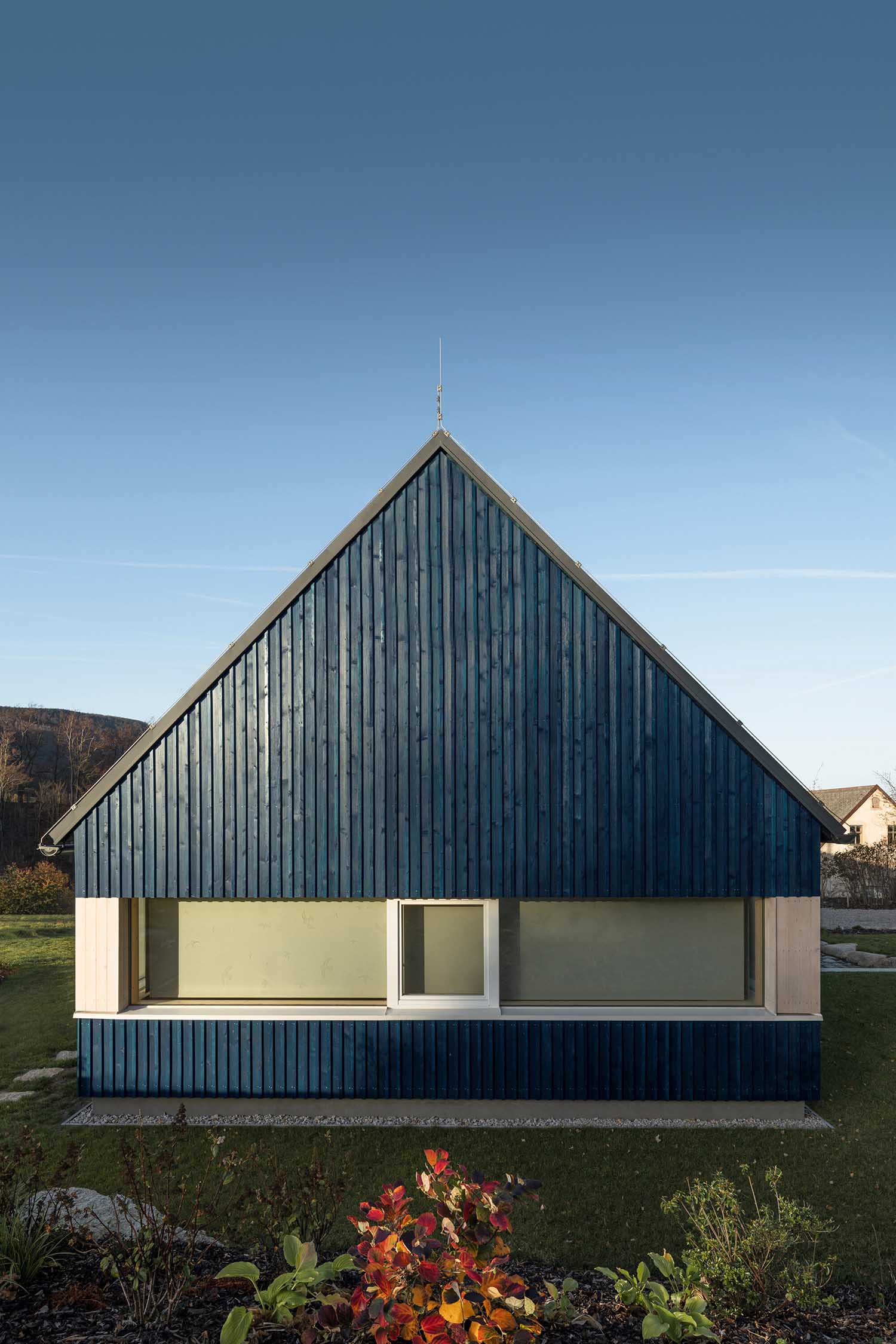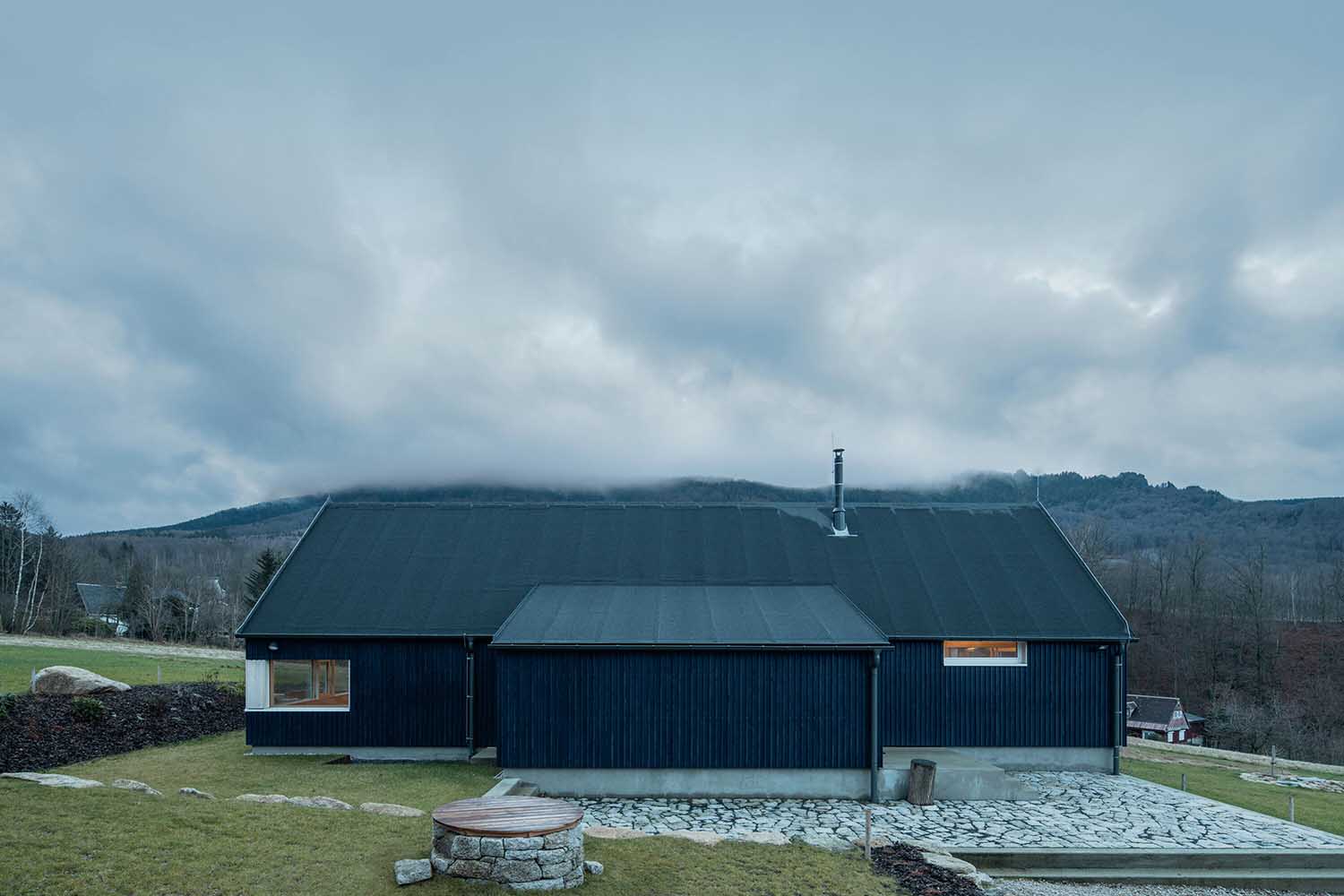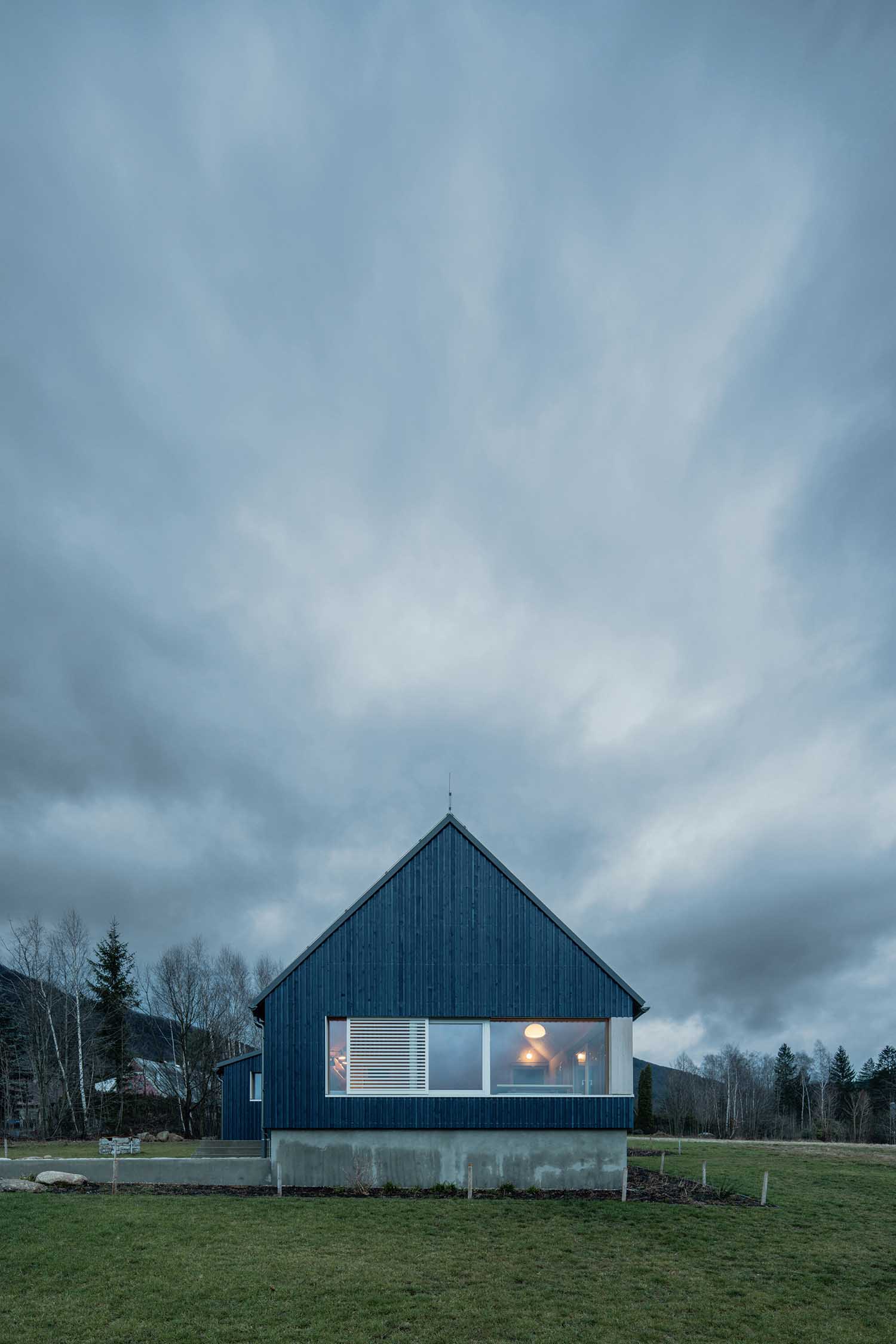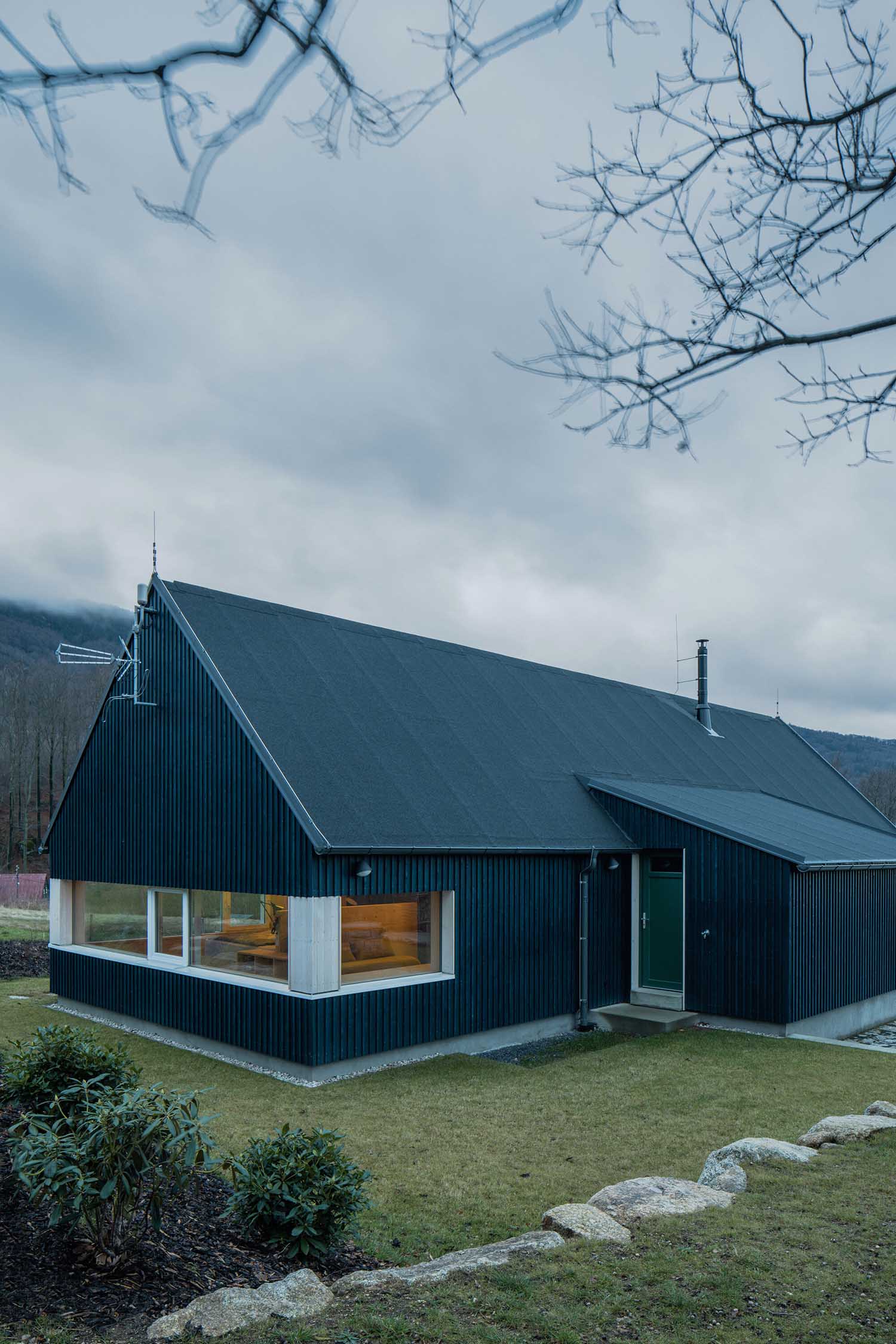 The cabin features a traditional cottage-style design. The small gable-roofed outbuilding that serves as a vestibule and storage is part of the extended gable-roofed bulk. The surrounding environment is dynamic and ever-changing, and the cottage recognizes that. Wood, stone, and glass were employed in the construction as natural building elements that are typical of this area. This region is known for producing glass.
The house's design is divided into thirds. The living space, which includes the kitchen, dining area, and fireplace, faces west. The bedroom, which can accommodate up to four people, faces east. The middle portion of the house, which includes the sauna and bathroom, is roofed, creating the attic, which is accessible via a staircase from the living room.
Dark blue clapboard siding covers the house's exterior. 12 and 10 m long, spacious corner windows. White dominates every component of the windows, including the lining of the fixed corner and the wooden window frames, sill, blinds, and shutters. The skylight is an exception, and it is divided according to the roof's support system. The covering is comprised of dark gray asphalt strips, and the frames match the covering's hue.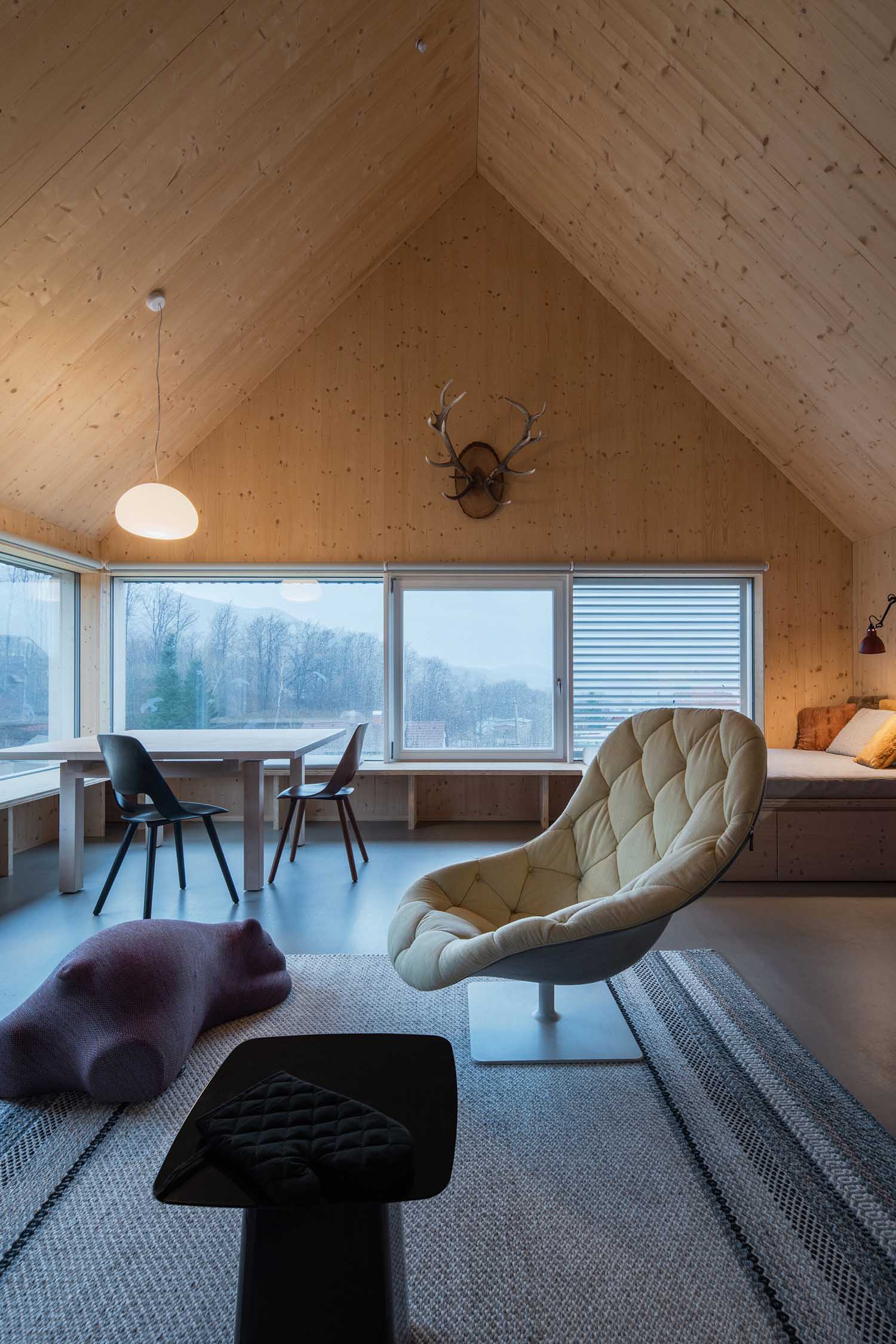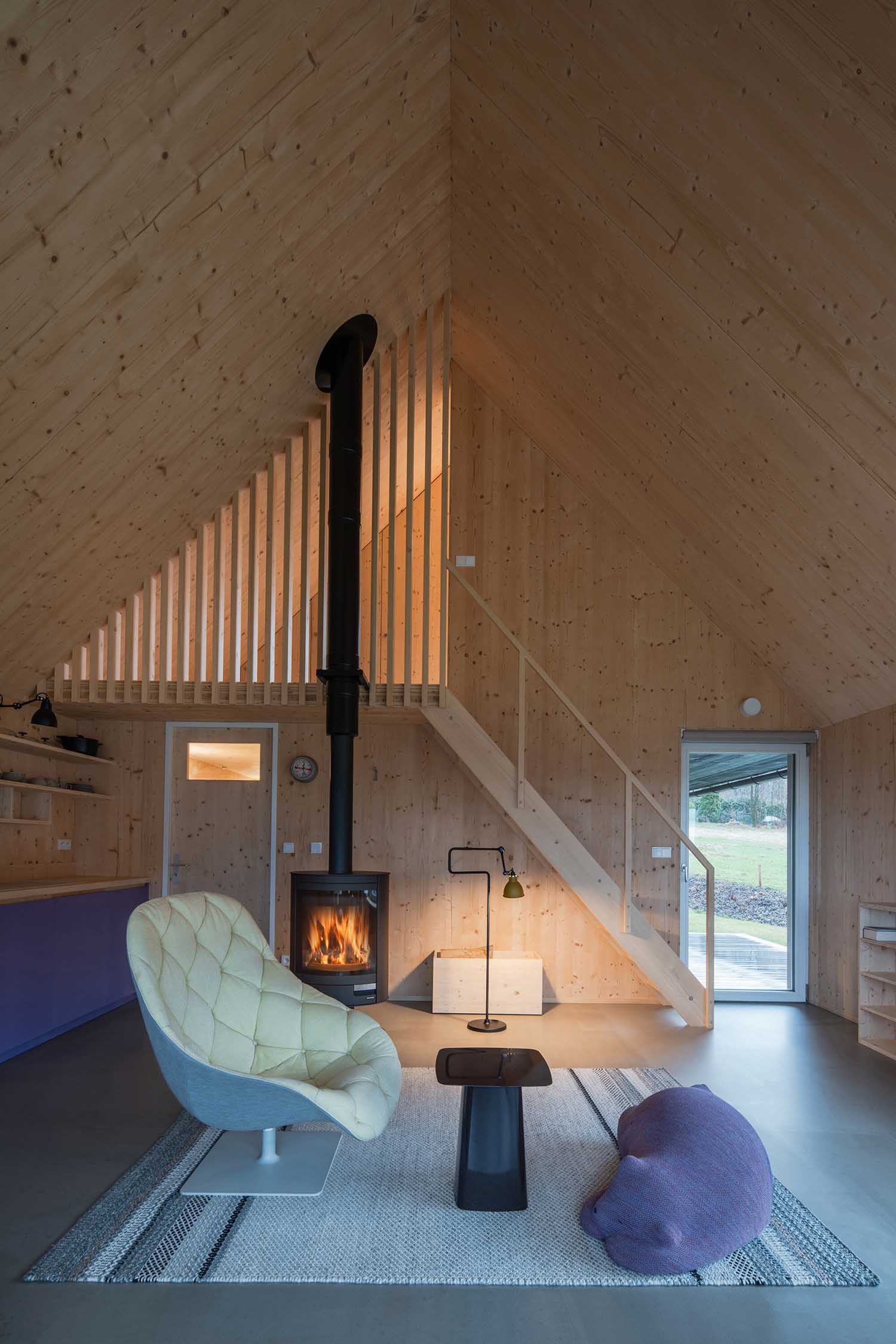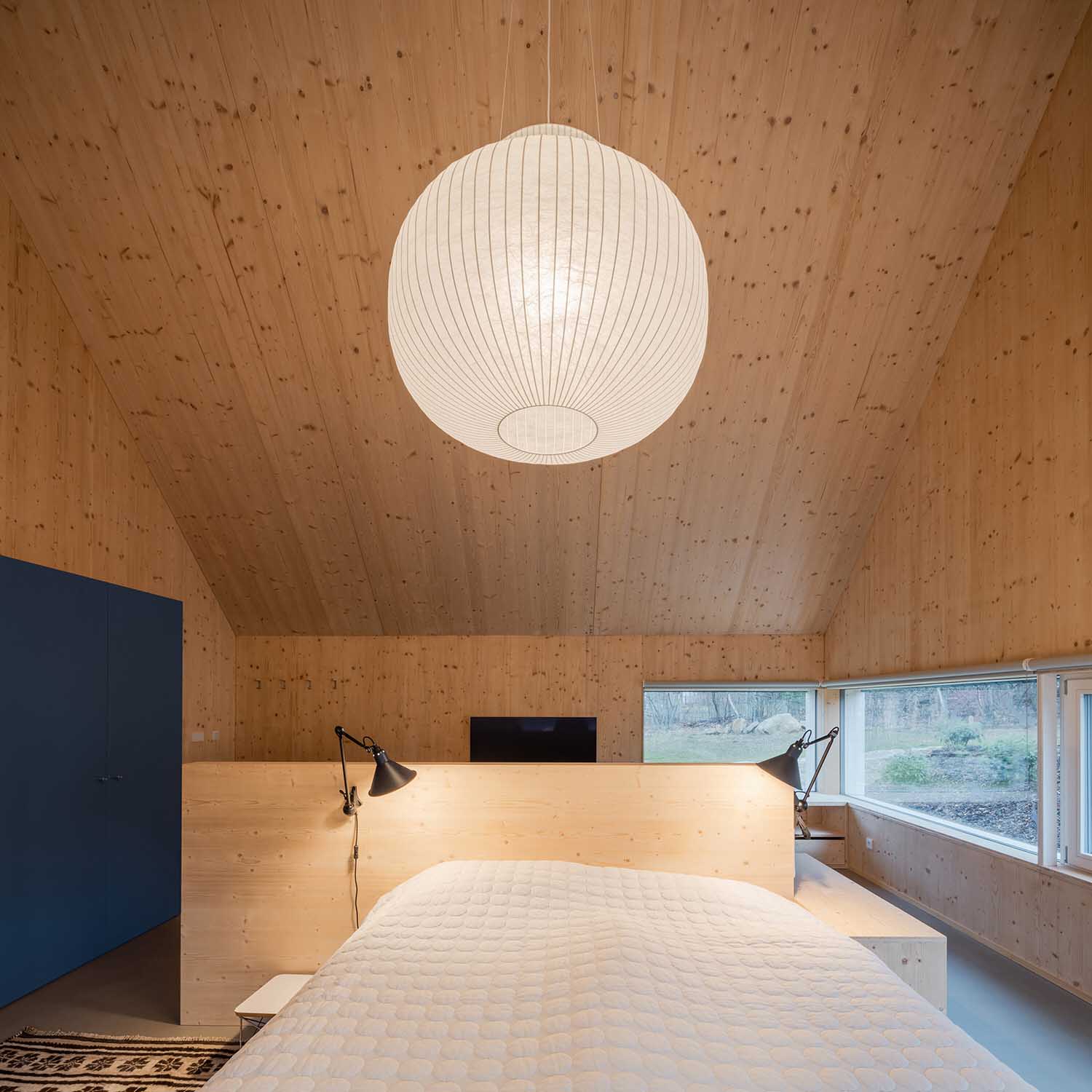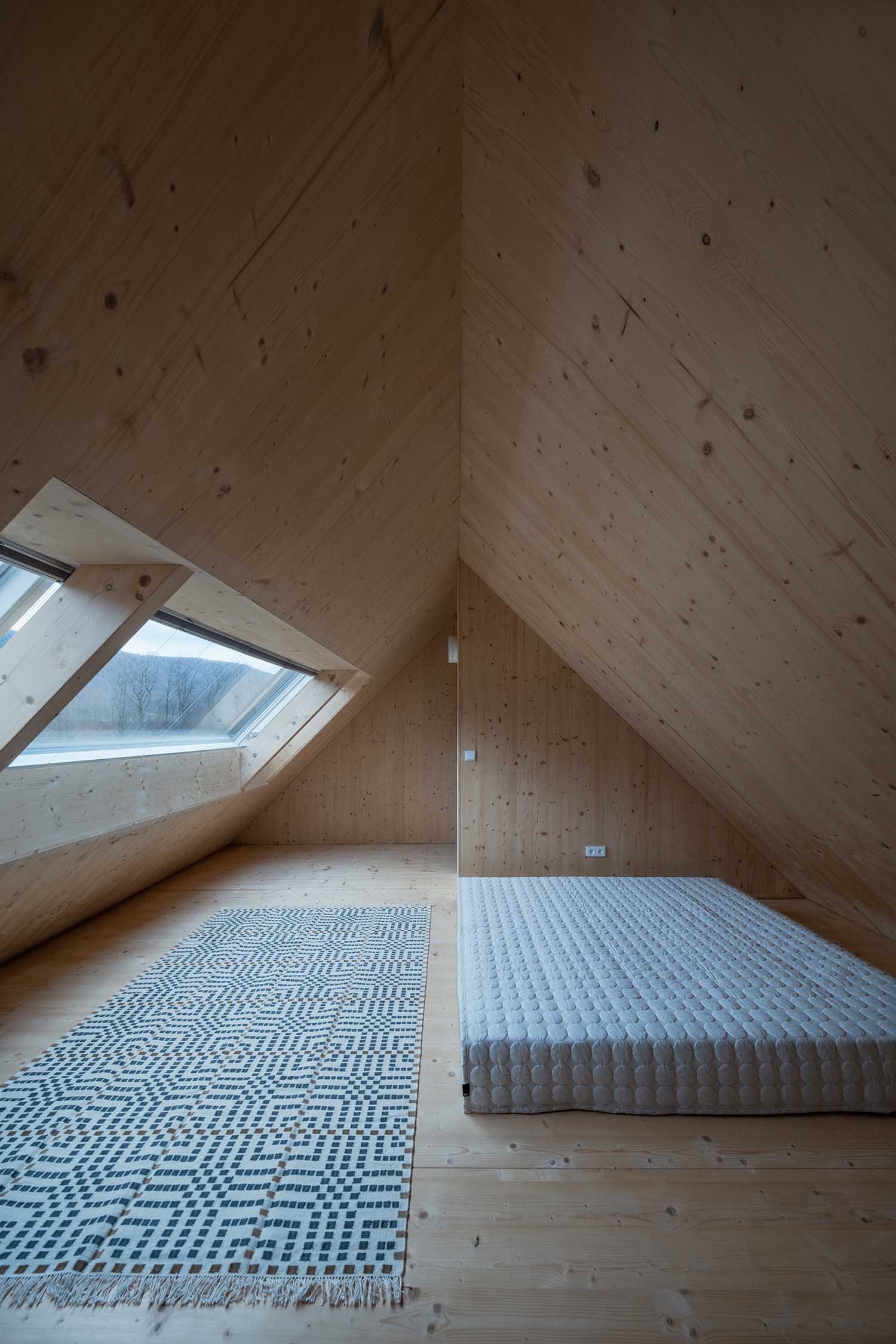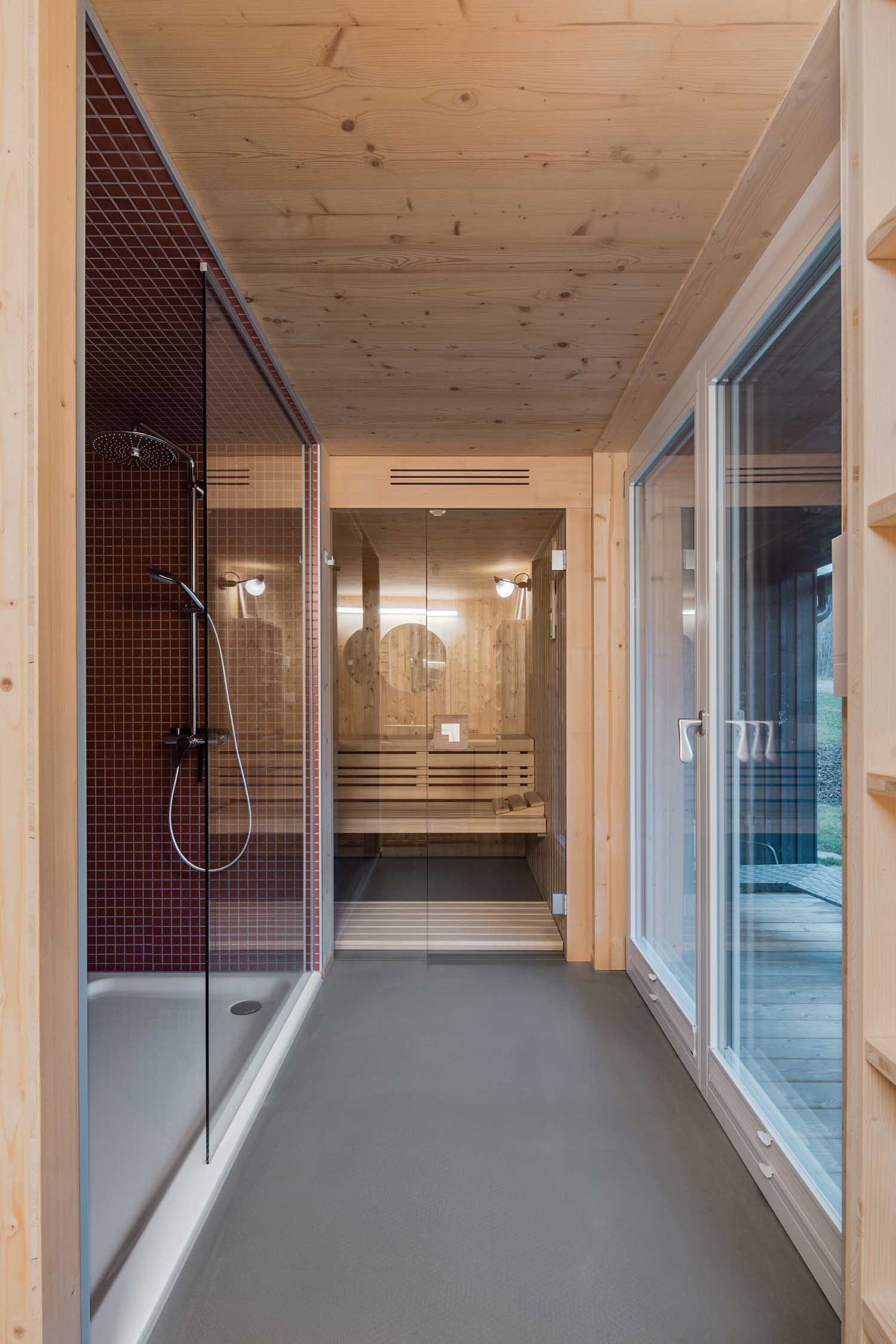 The house is integrated into the landscape in such a way that it doesn't require much landscaping, even with the parking lot. Local stone with a sand-colored hue makes up the retaining wall that levels the land to the north. The short retaining walls that run into the boundaries of the parking area, which is made of granite slabs and has space for up to 4 automobiles, as well as the plinth of the home, are made of visible light concrete.
Wood (mainly spruce) is employed in a visible manner throughout the whole inside of the object, which is conceived as a wooden structure. Walls, ceiling, and roof panels are made of SWP (solid wood panels) and CLT. The internal partition walls are similarly made of wood. Gray cement screed is used to construct the floor. The stone platform is formed of regional chipped stone, and the external wooden terrace is constructed from larch planks.
Project information
Studio: Markéta Cajthamlová, Architectural design office – www.marketa-cajthamlova.cz
Author: Markéta Cajthamlová, Petra Soukalová, Petra Pelešková
Studio address: Evropská 47, 160 00 Prague 6, Czech Republic
Project location: Jizera Mountains
Project country: Czech Republic
Project year: 2019-2020
Completion year: 2022
Built-up Area: 150 m²
Gross Floor Area: 140 m²
Usable Floor Area: 120 m²
Plot size: 6000 m²
Dimensions: 650 m3
Photographer Petr Polák – petrpolak.photo
Collaborator Construction and documentation for the NOVATOP system: 3AE
Garden design: Magdaléna Myšková Kaščáková
Realization of the garden: Gabriel