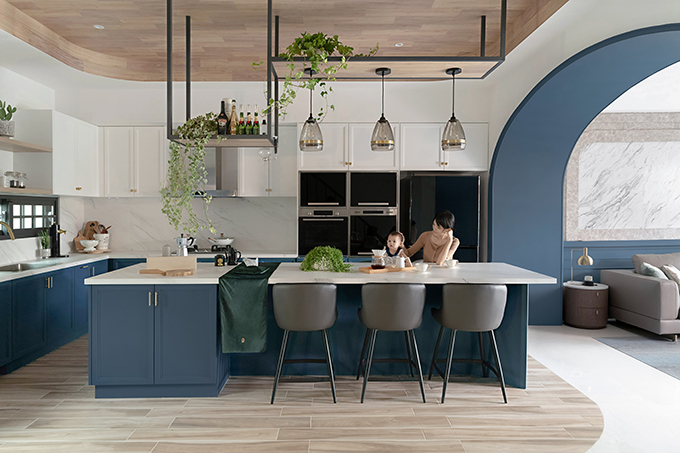 Taiwan based Han-Yue Interior Design designed this inspiring 188 m2 single family residence in Nantou city, Taiwan. Take a look at the complete story after the jump.
From the architects: A light-filled interior space is a mutual consensus shared by house owners. Lush vibes flourish throughout the interior with greyish blue undertones in every morning. The ceiling attracts attentions for its arc linear details with natural wood-veneering, which not only echoing to round details on tile-flooring, but also implying the house owner's amiable and open-minded characteristics. Minimalist linear composition and simplified controls of color palette create restful open-concept living areas.
Along the edge of blue archway, the pinnacle meets green plants on hanging shelves, and down to the white marble table top reflecting owner's graceful charisma. Whether daily chores or leisure times, the space is calm and tranquil. The airy vibes sustain to upstairs, wood elements delineate master bedroom, and soft colors light up bedrooms. A wide futon low-bed alongside window in reading room, where family members spend times with parents and children, bask in the sun with breezy atmosphere. Home therefore is a good and fortunate place, just like the project name's literal meaning: 'a place in the sun'.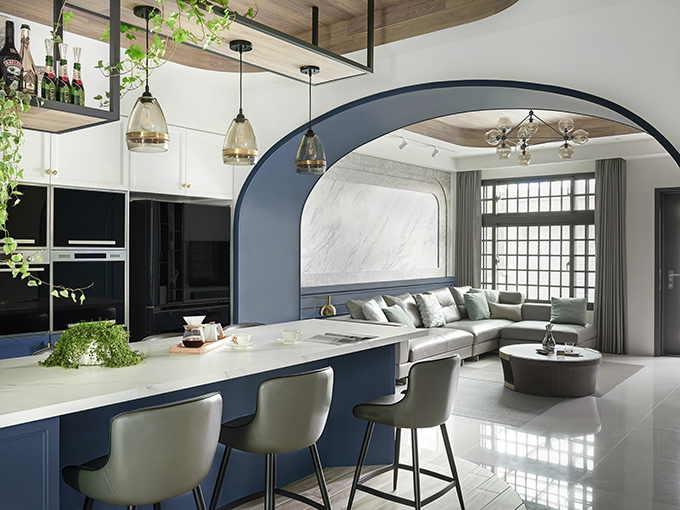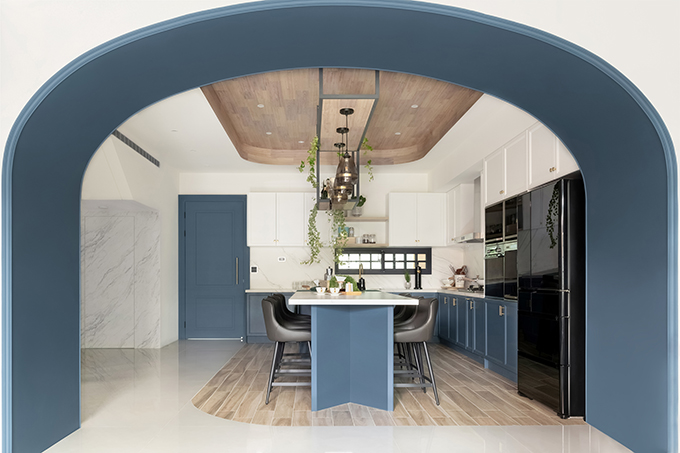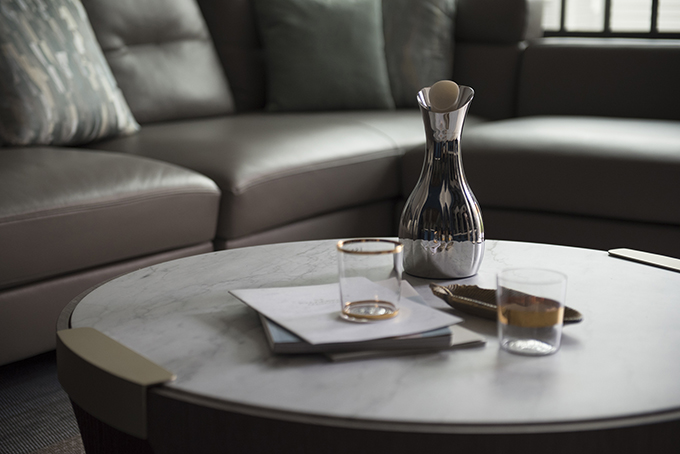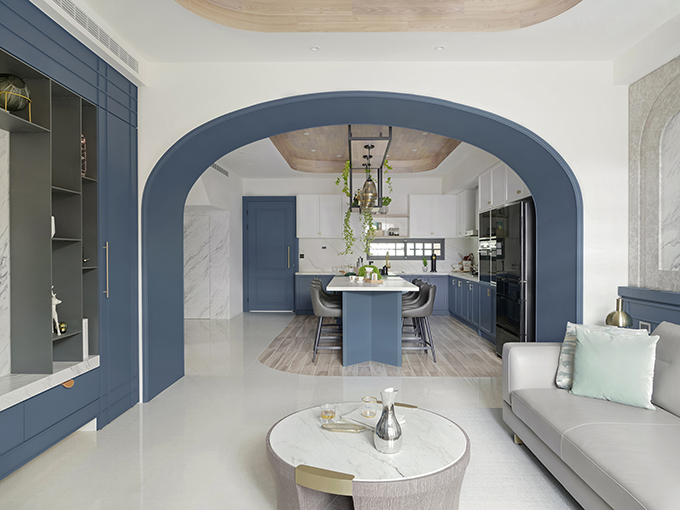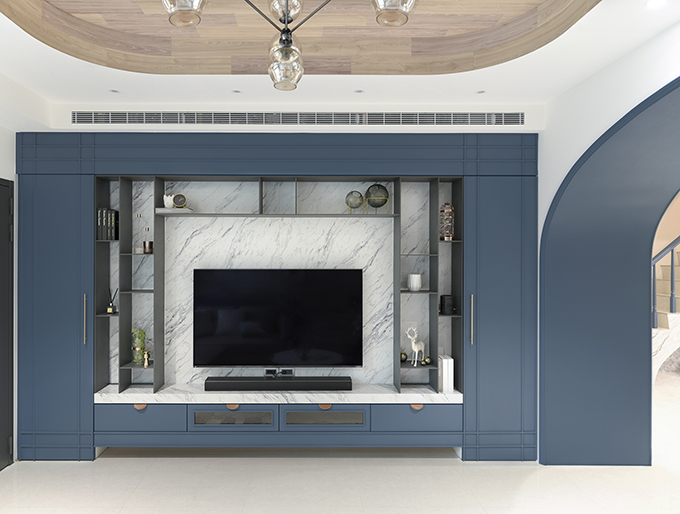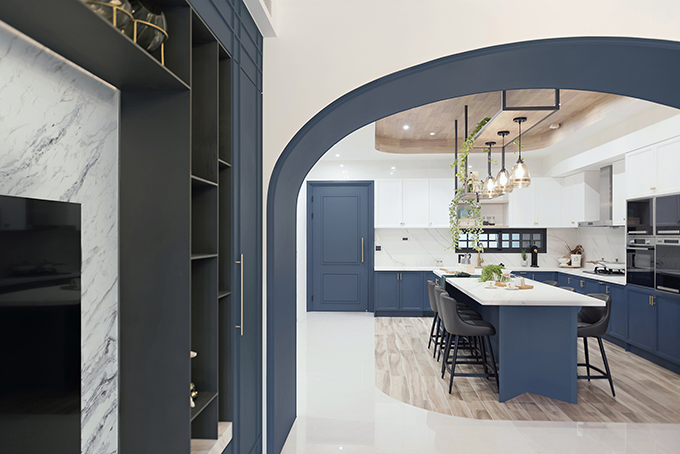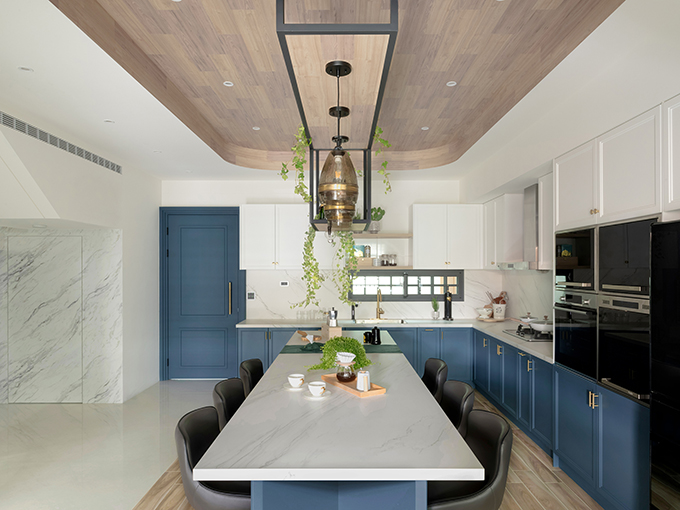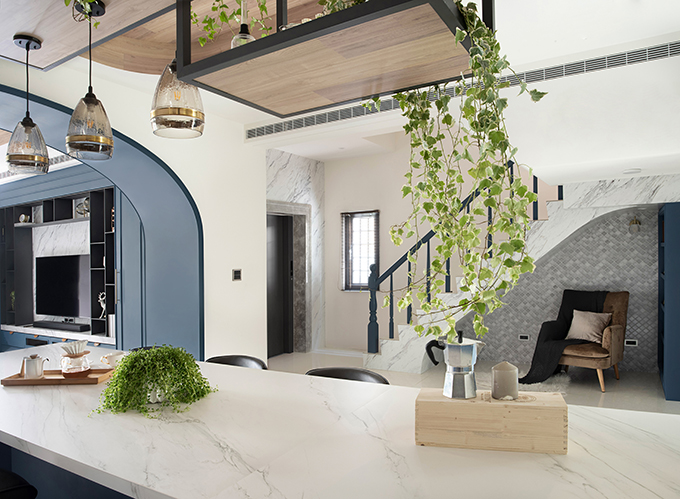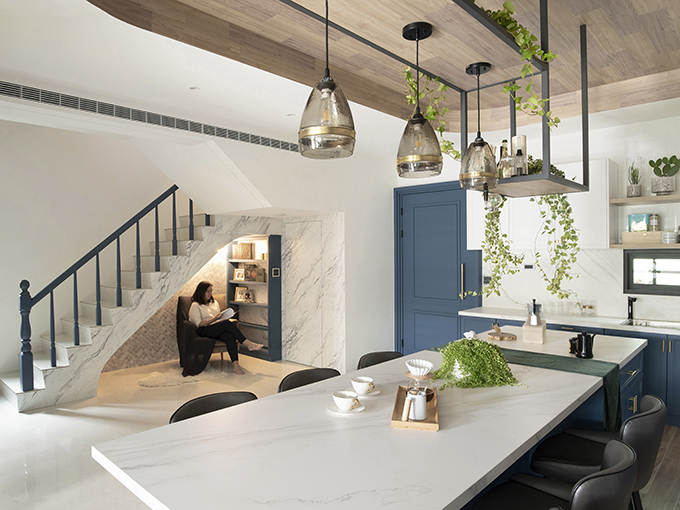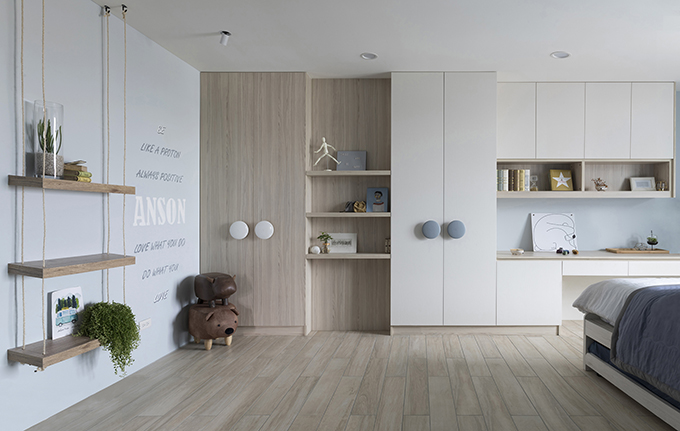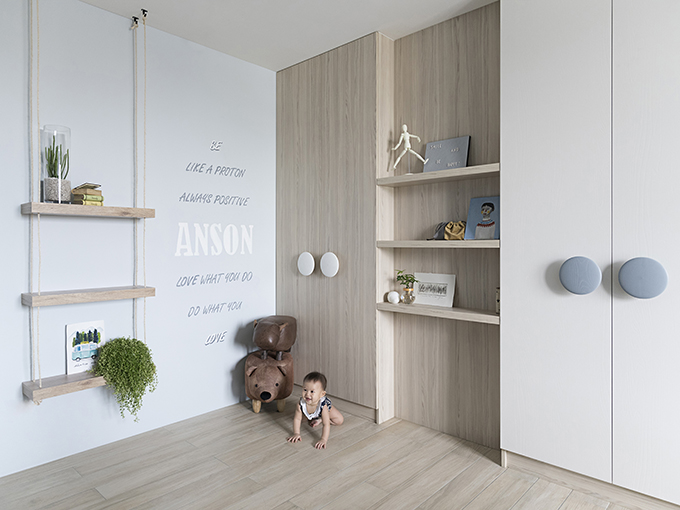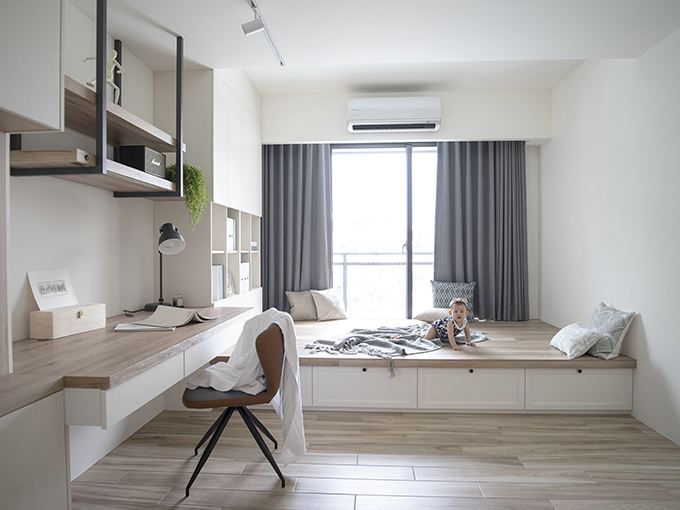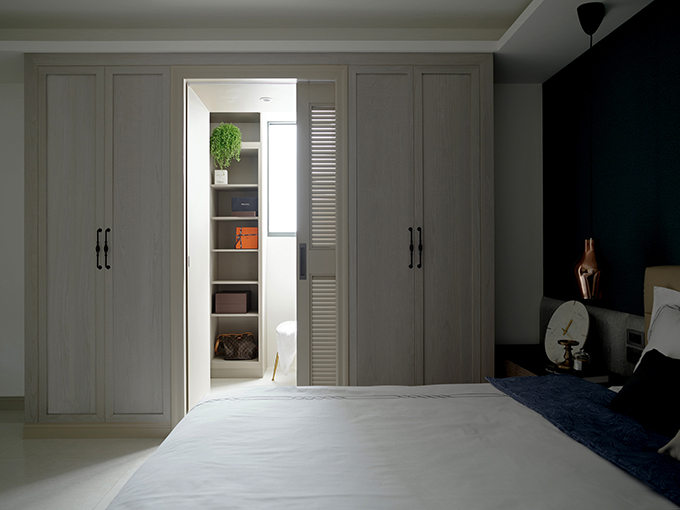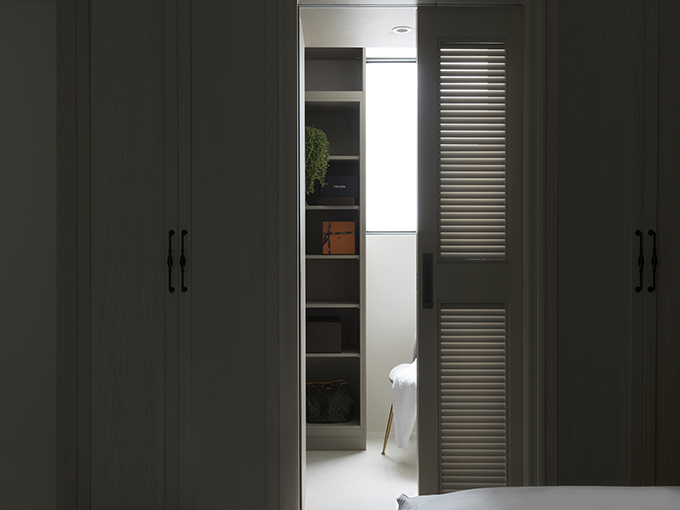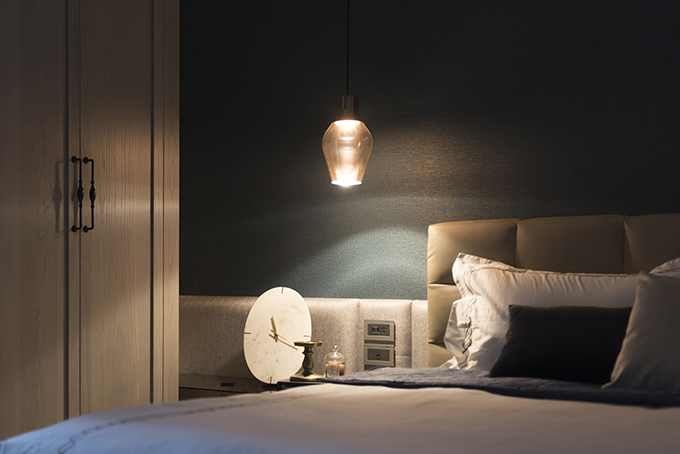 Project Name: A Place in the Sun
Architecture Studio: hanyue-interior.com
Category: Residential
Photography: Also Studio
Location: Nantou city, Taiwan
Space: 188 sqm