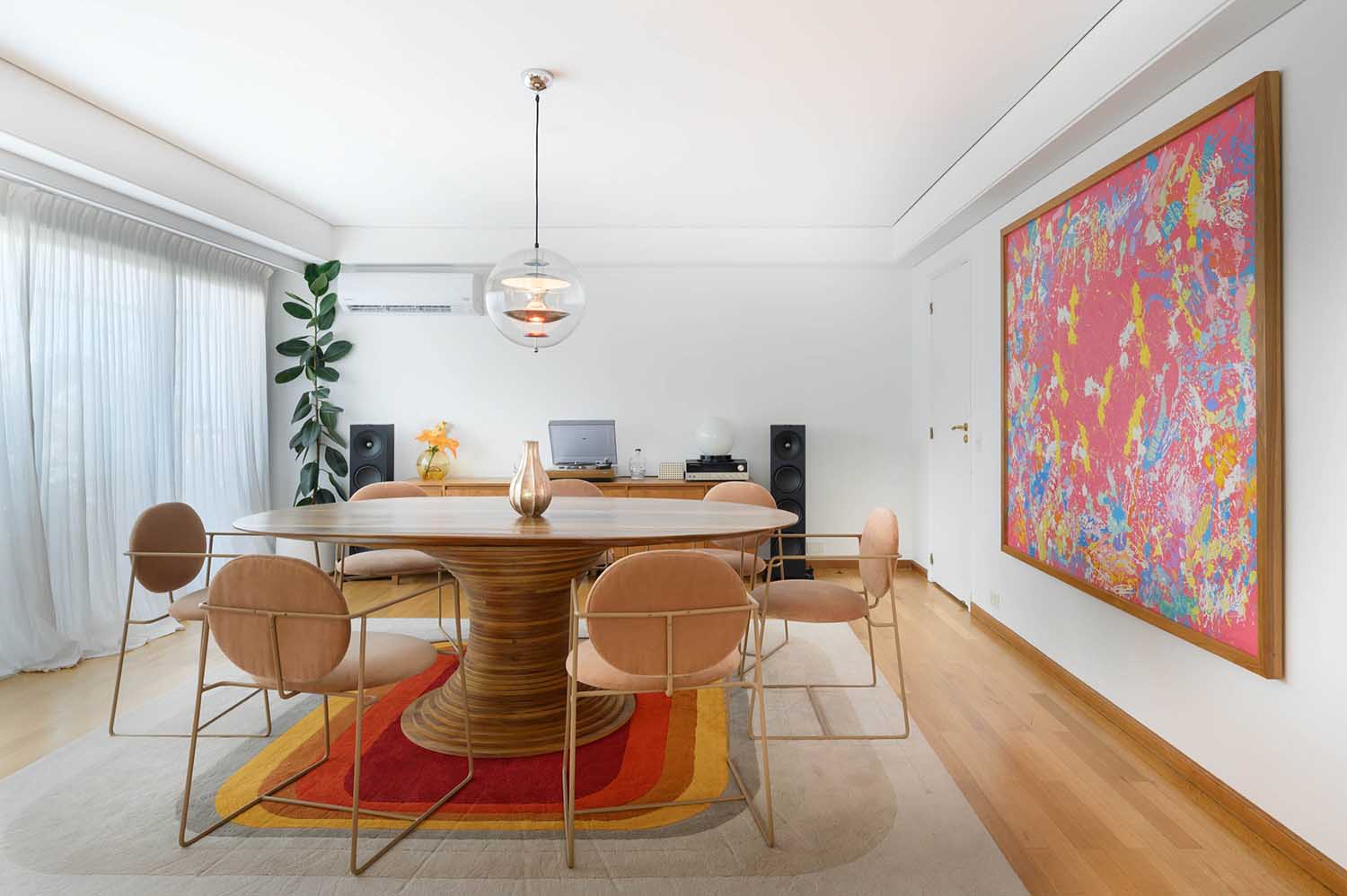 Siuk Studio has recently complete works on this stunning 400m2 apartment in Buenos Aires, Argentina. The apartment is on the top two floors of a building with views of the Barrancas de Belgrano and the Ro de la Plata. It is traditional and innovative, combining straight and curved lines, light, and colors.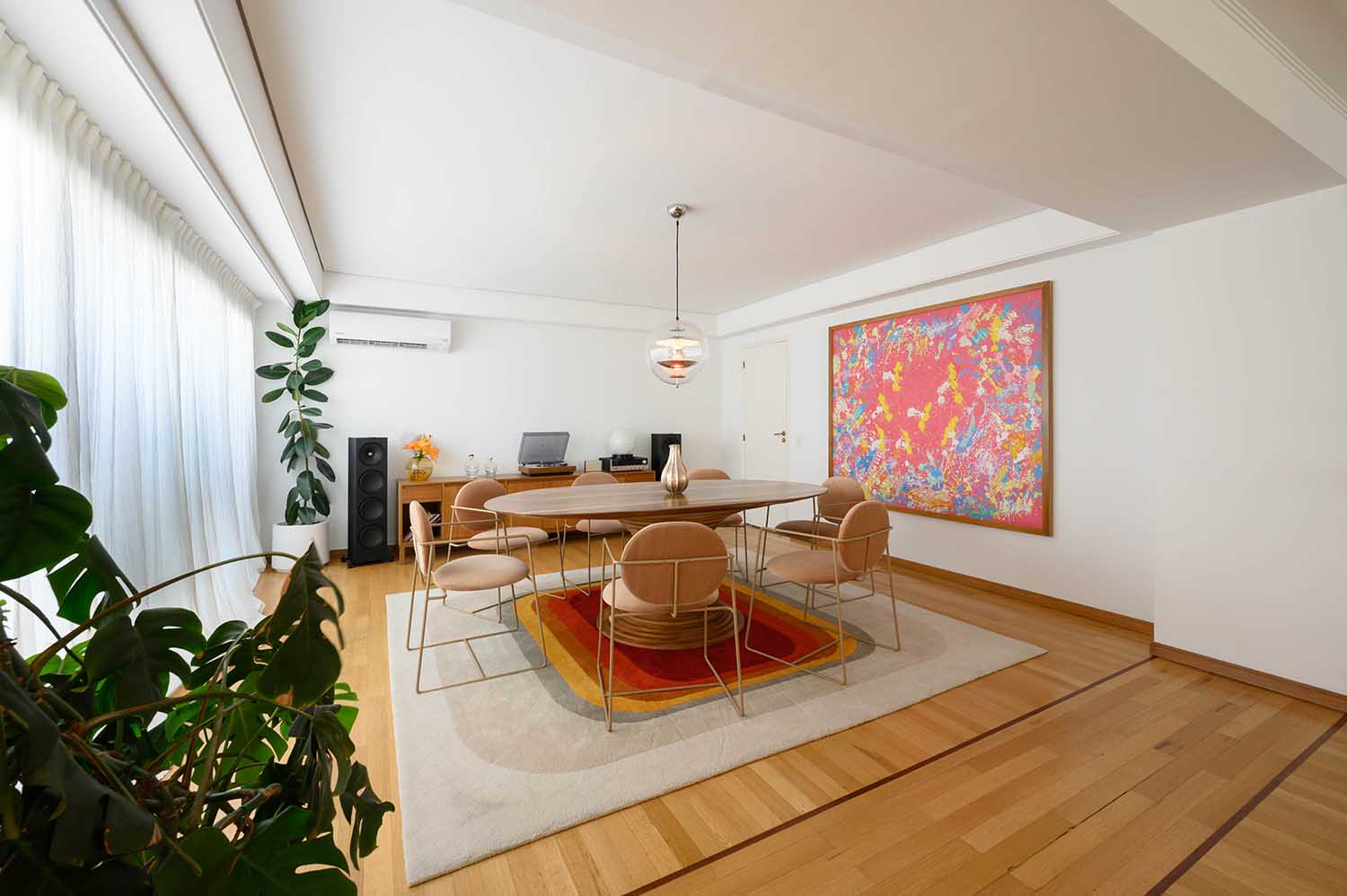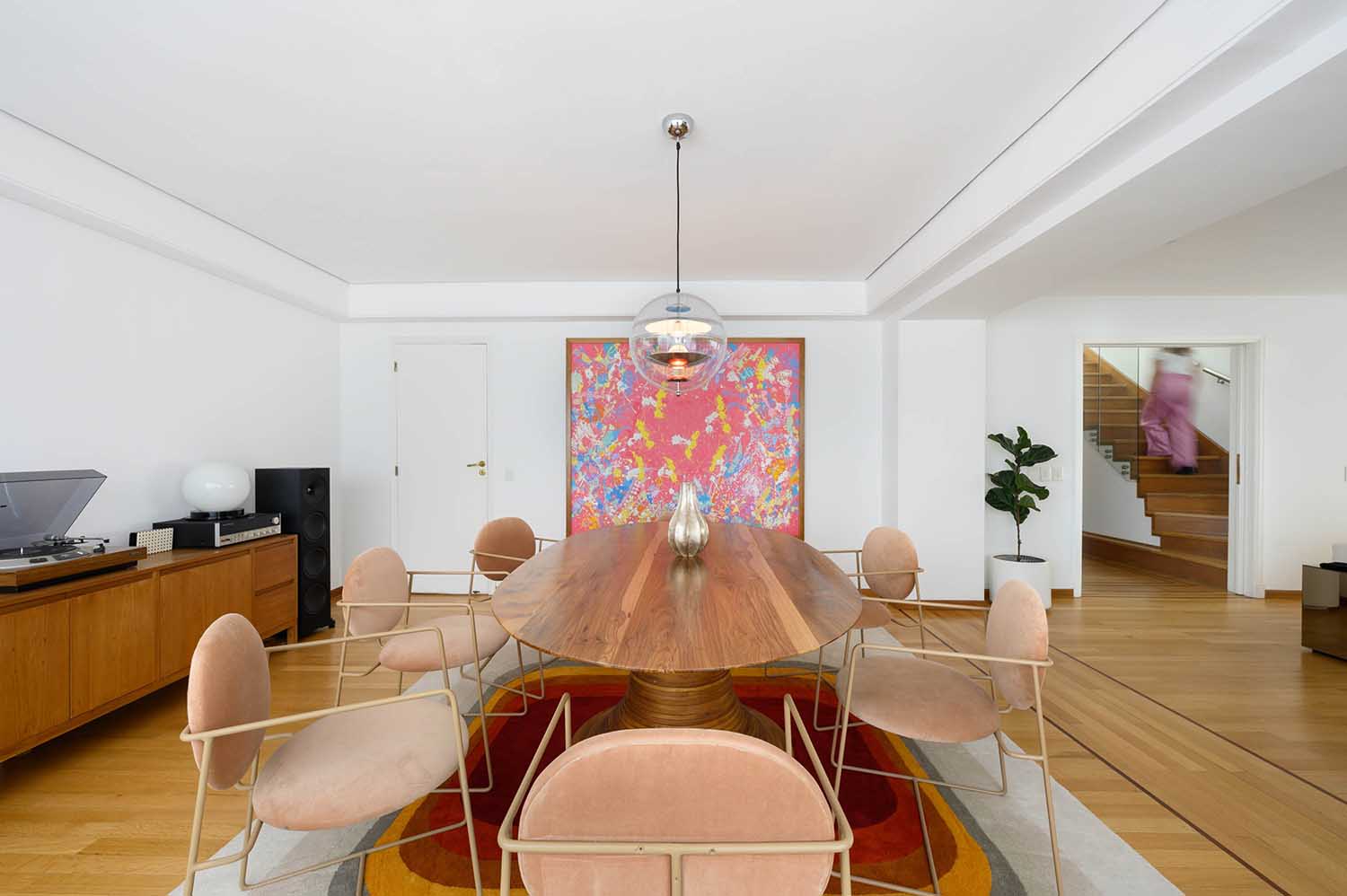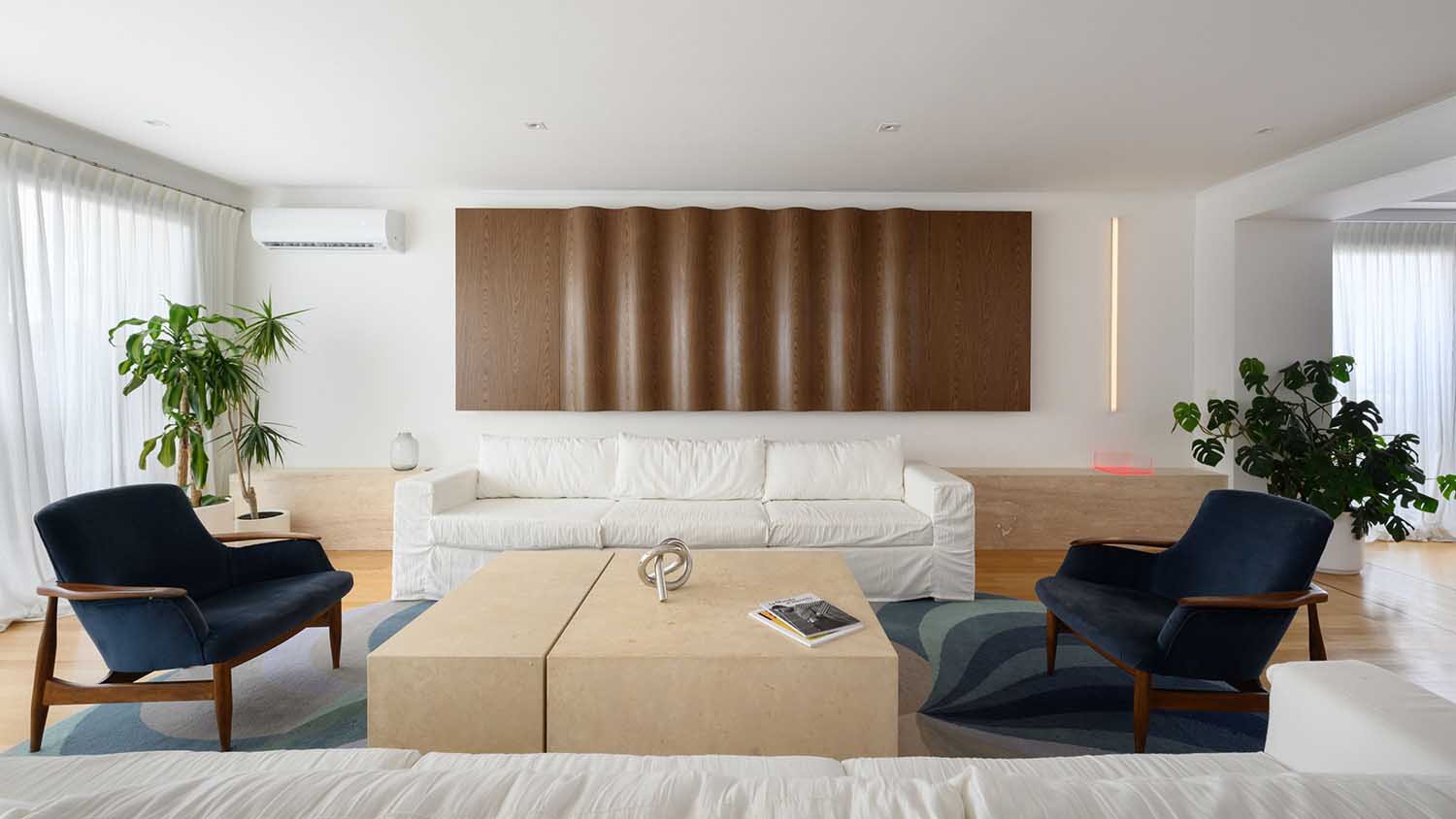 The owners, a young couple who enjoy music, wanted to take part in the renovation of the study's adjacent barbecue area, office, and living room. The difficulty came in integrating the settings' colors and shapes in a pleasing manner. A proposal that came from a picture and a couple of family-owned chairs was countered by the room's white walls, wooden floors, light-colored armchairs, and light-colored curtains.
The Patagonian wool rug's colors were determined by the dining room's dominant color scheme, while the navy blue of the living room's seats served as an inspiration for the folder's organic-looking design. The chromatic tour culminates in the desk with the table in French blue and the terracotta lamp that refers, in turn, to the dining room, thus integrating the tones of both spaces. The studio developed a walnut wood sculpture painting for the living room and suggested a metallic chrome knot for the coffee table; for the dining area, they suggested the transparent globe light and the silver vase.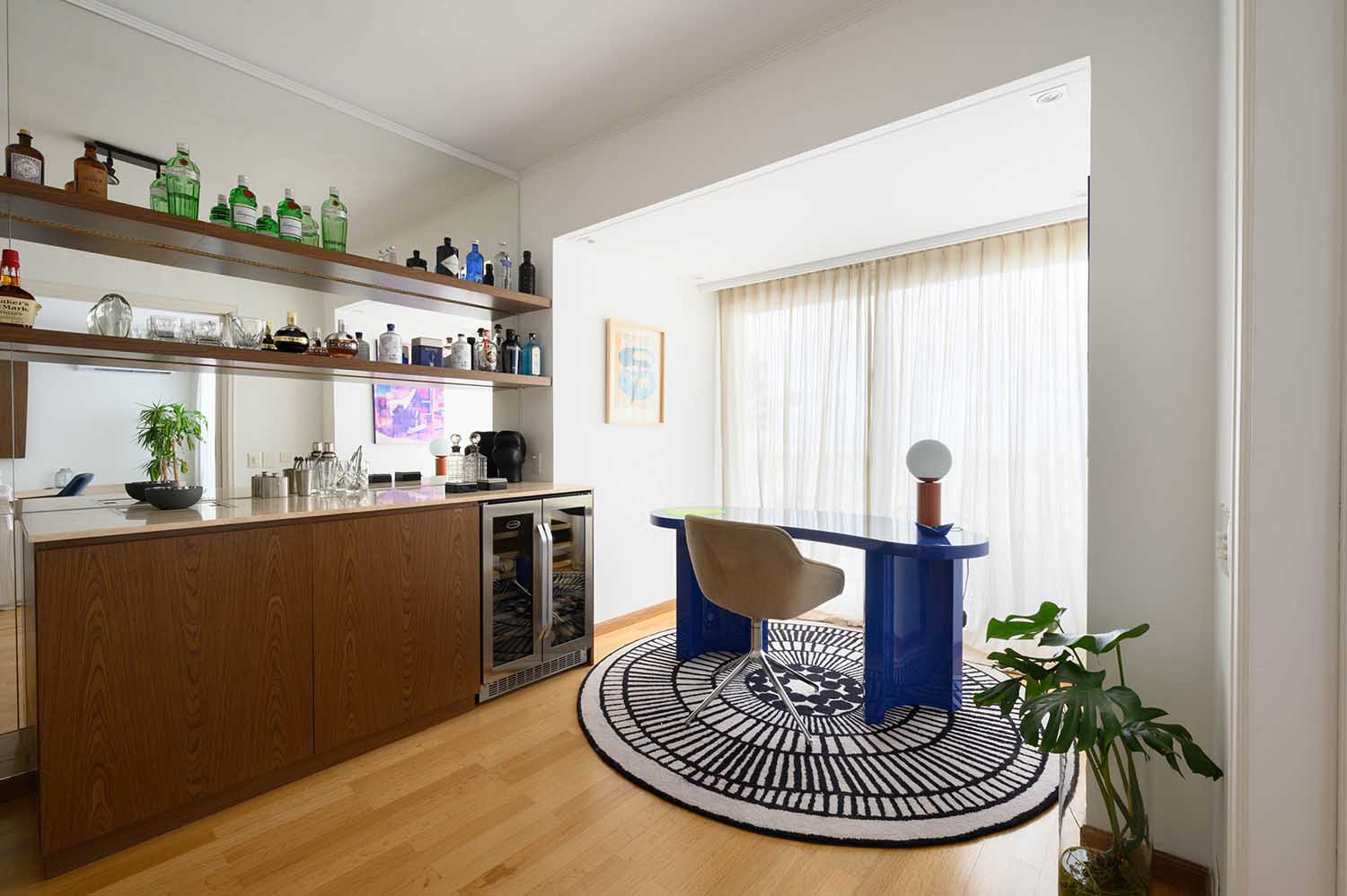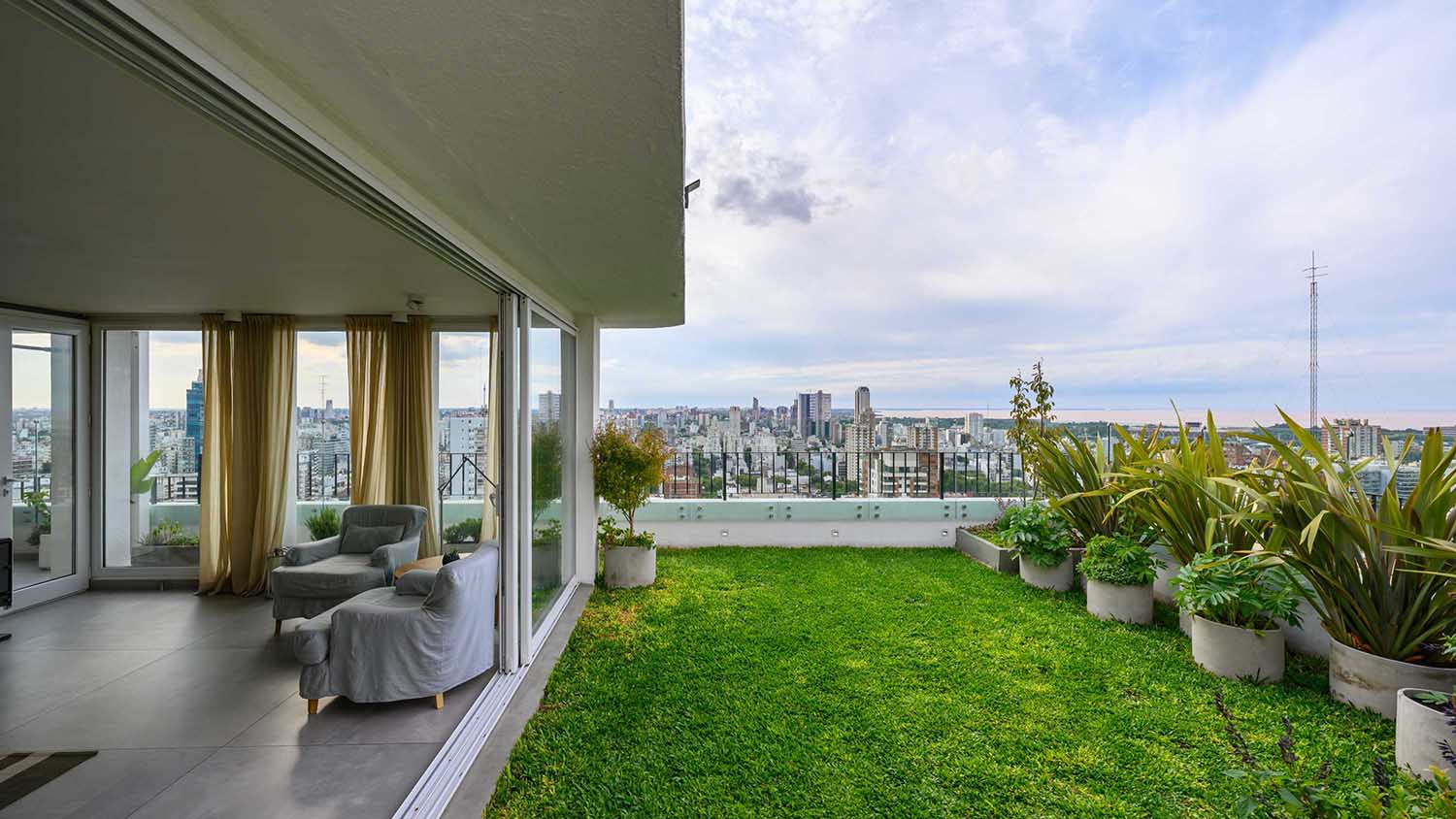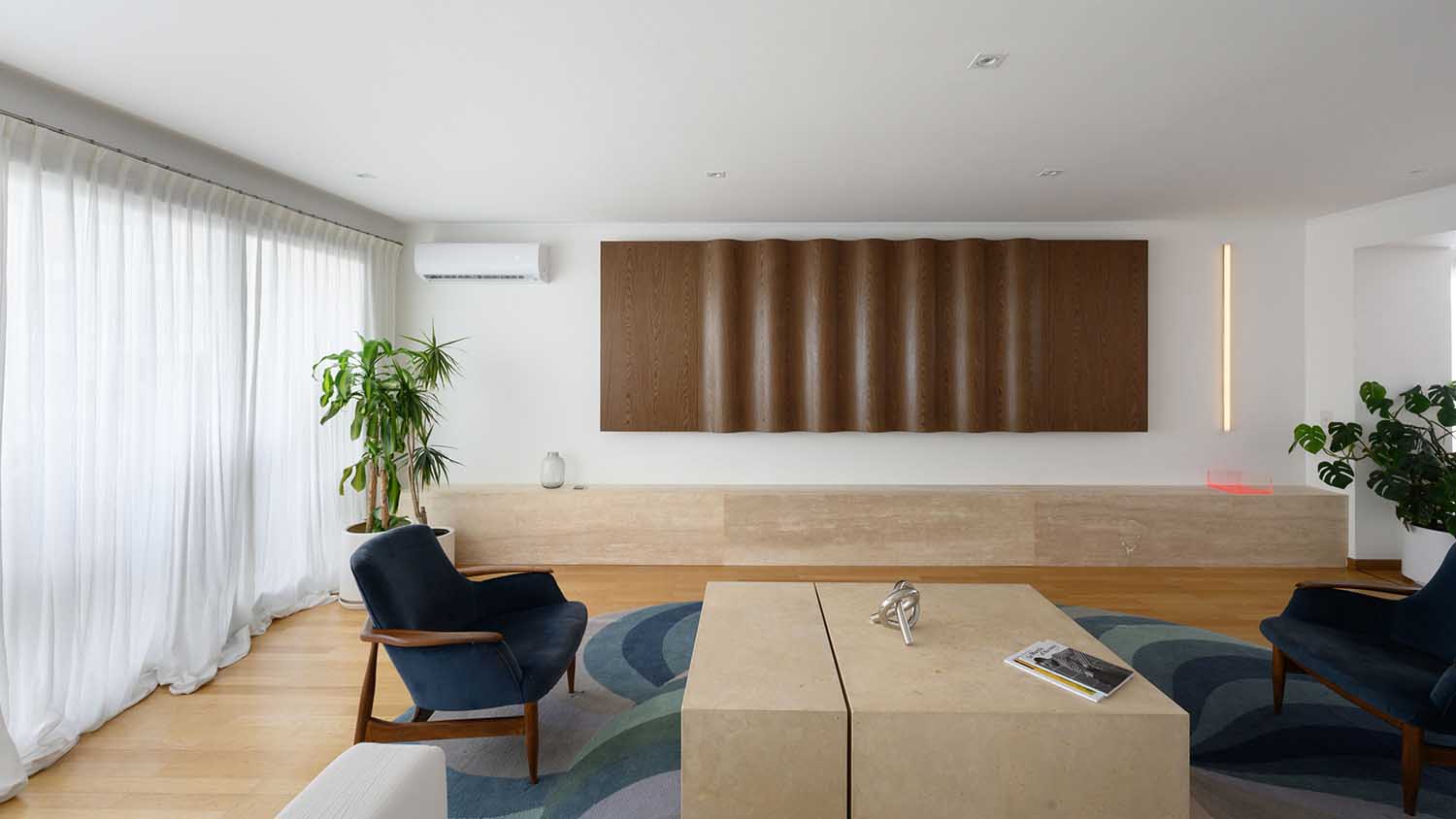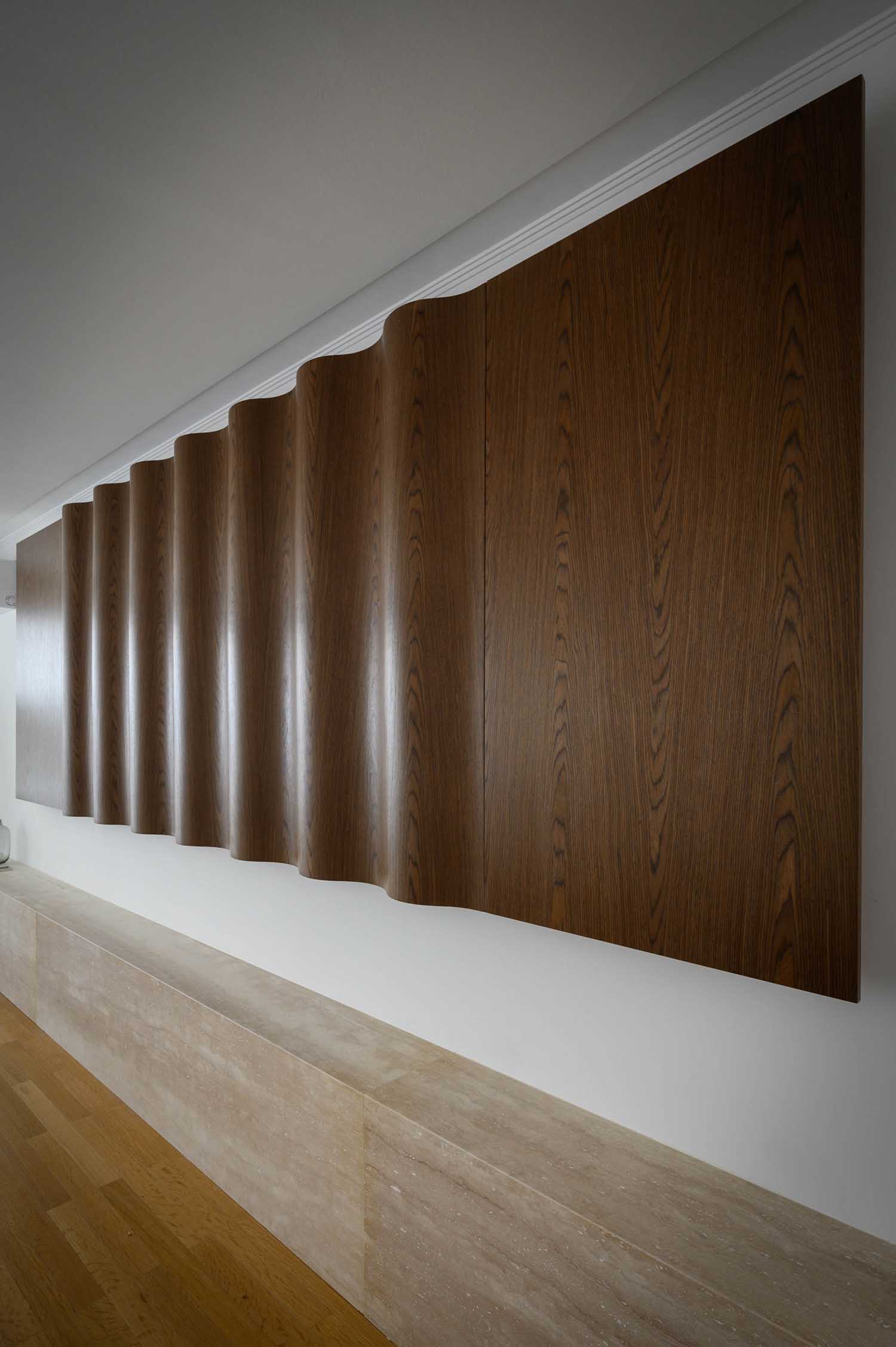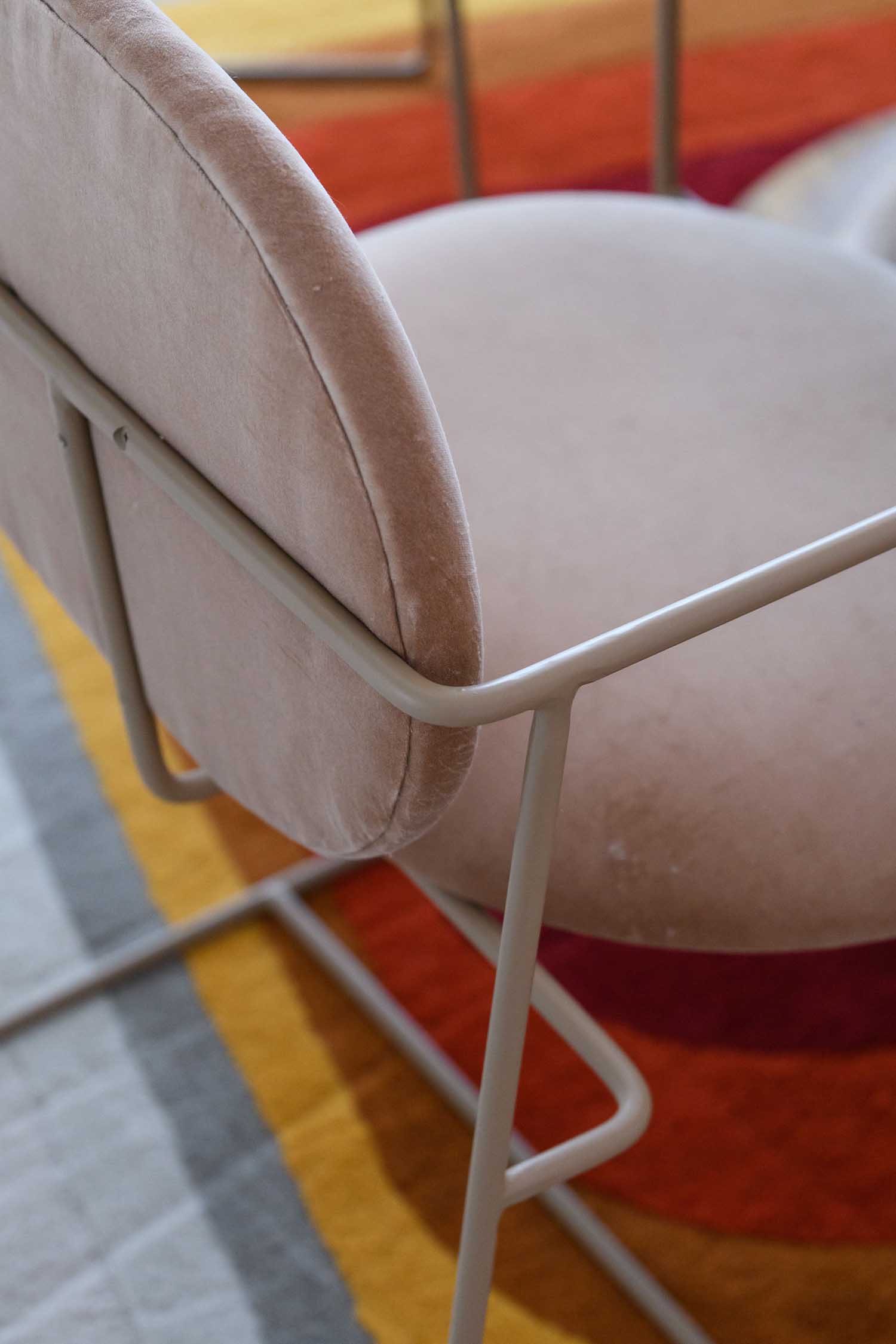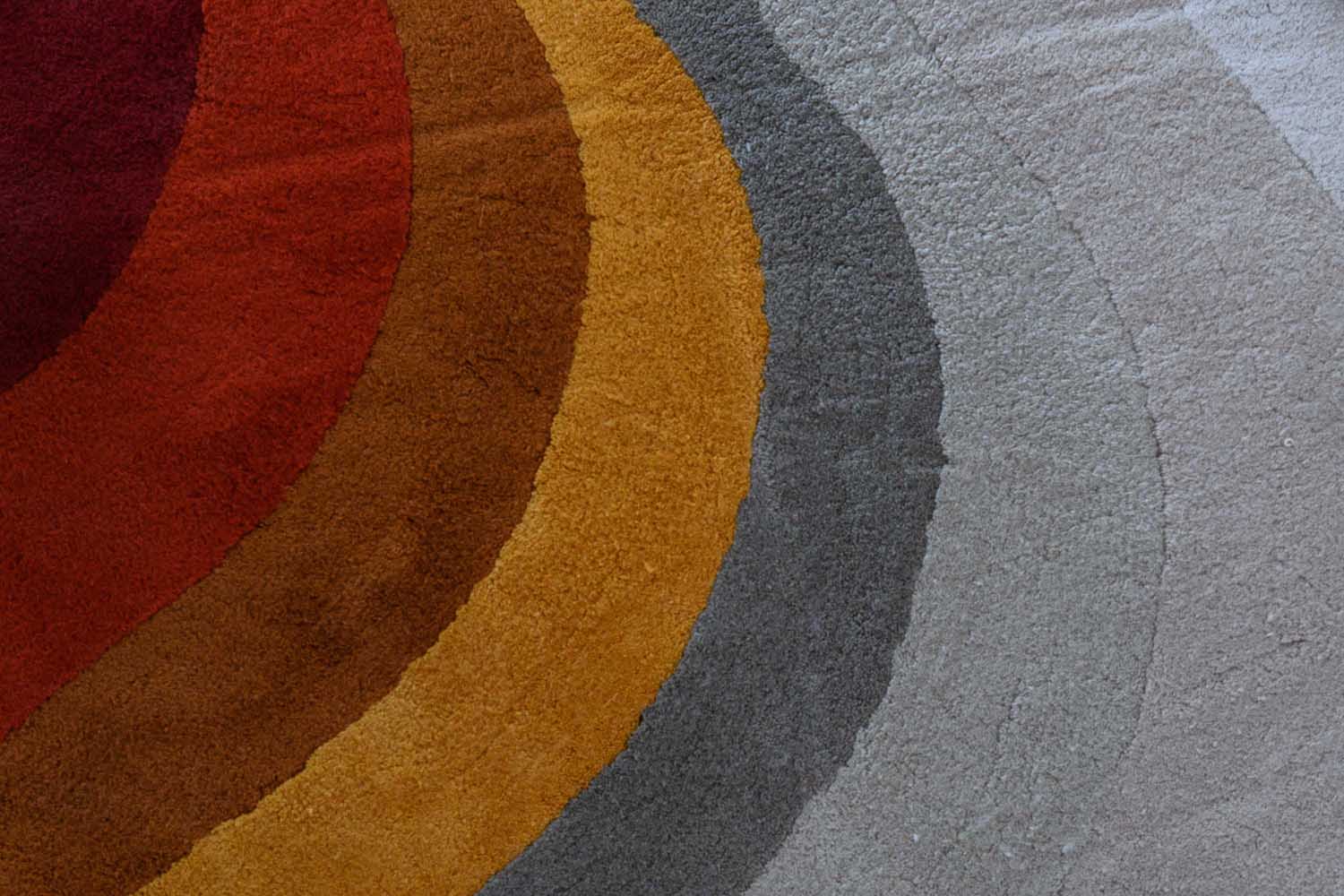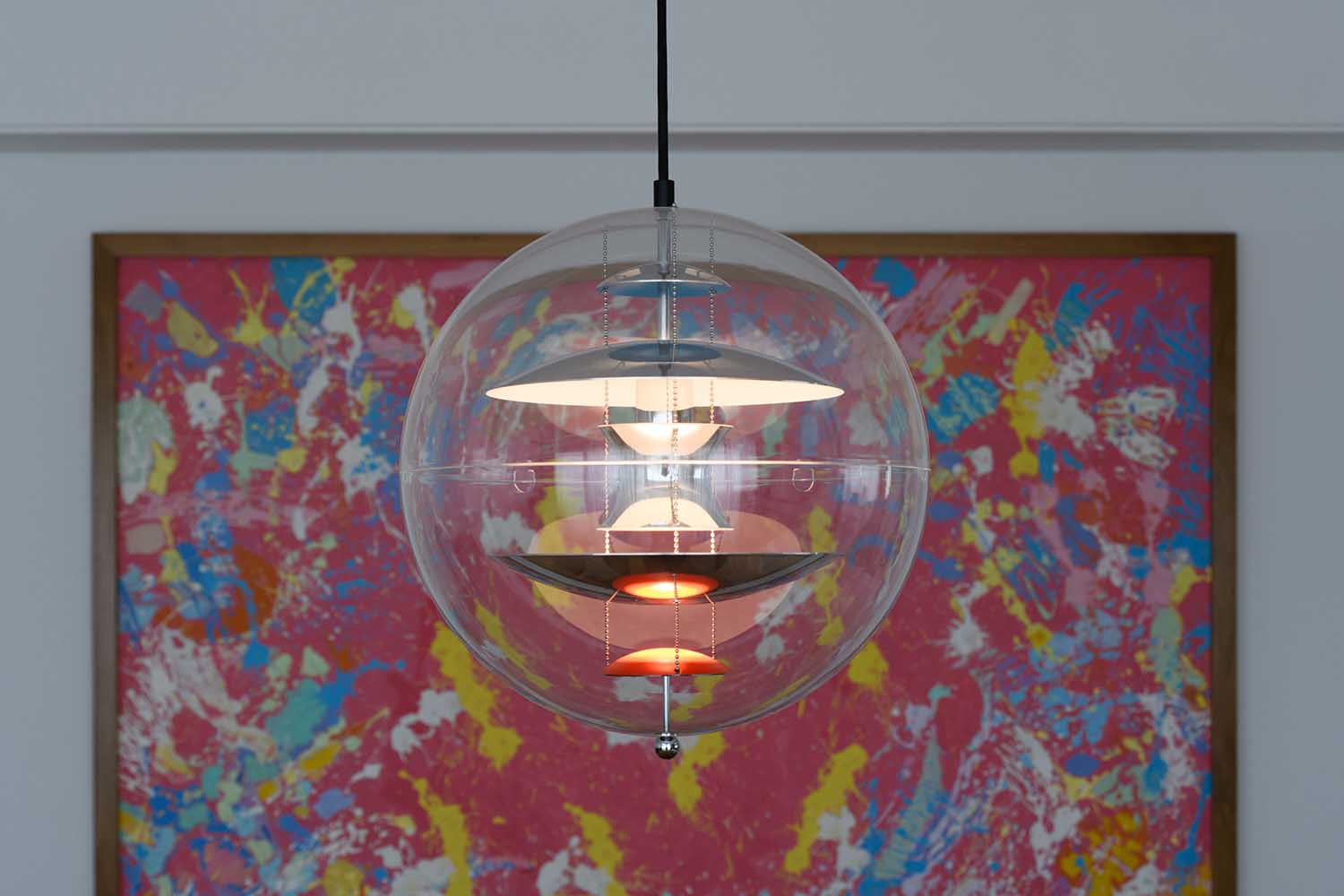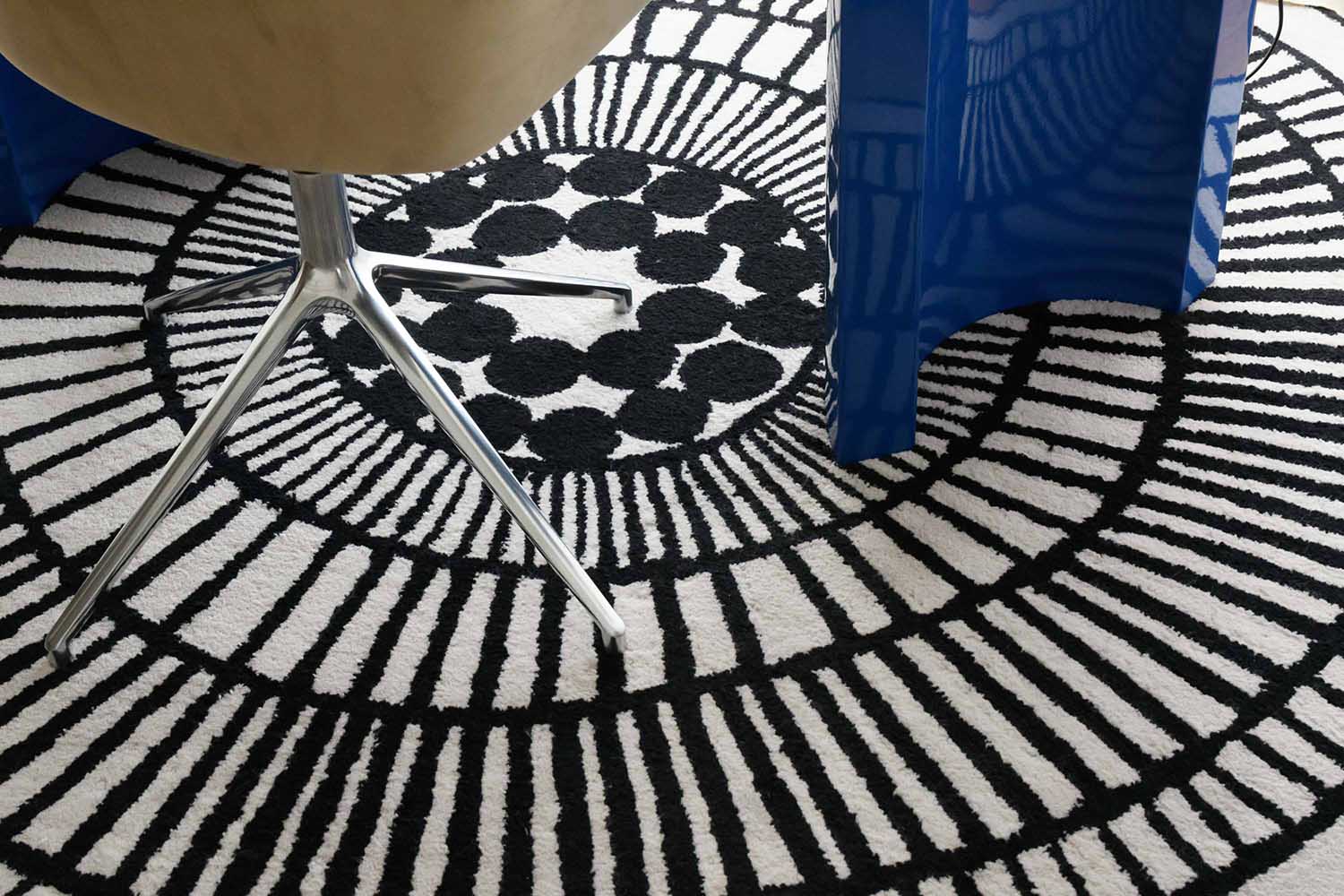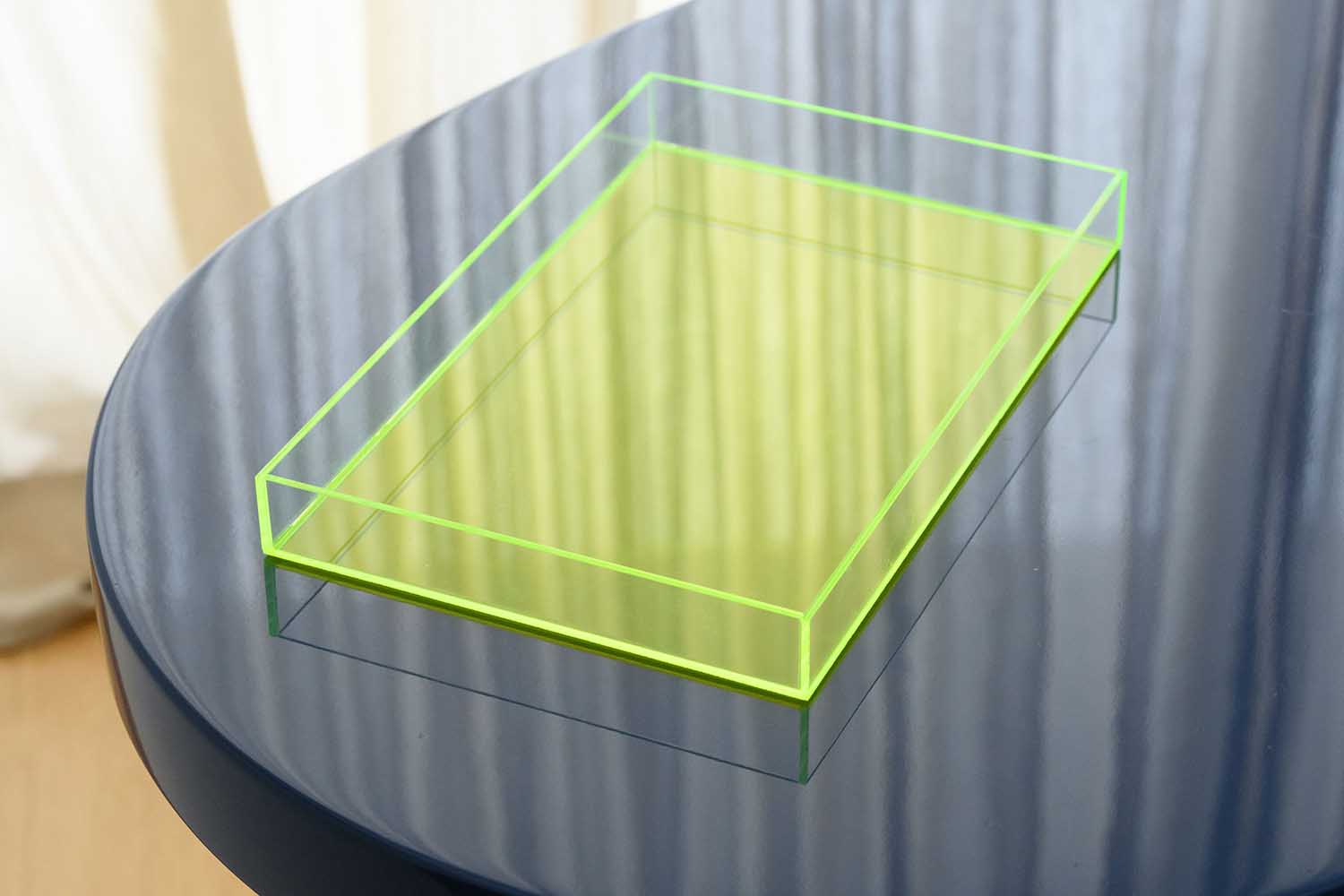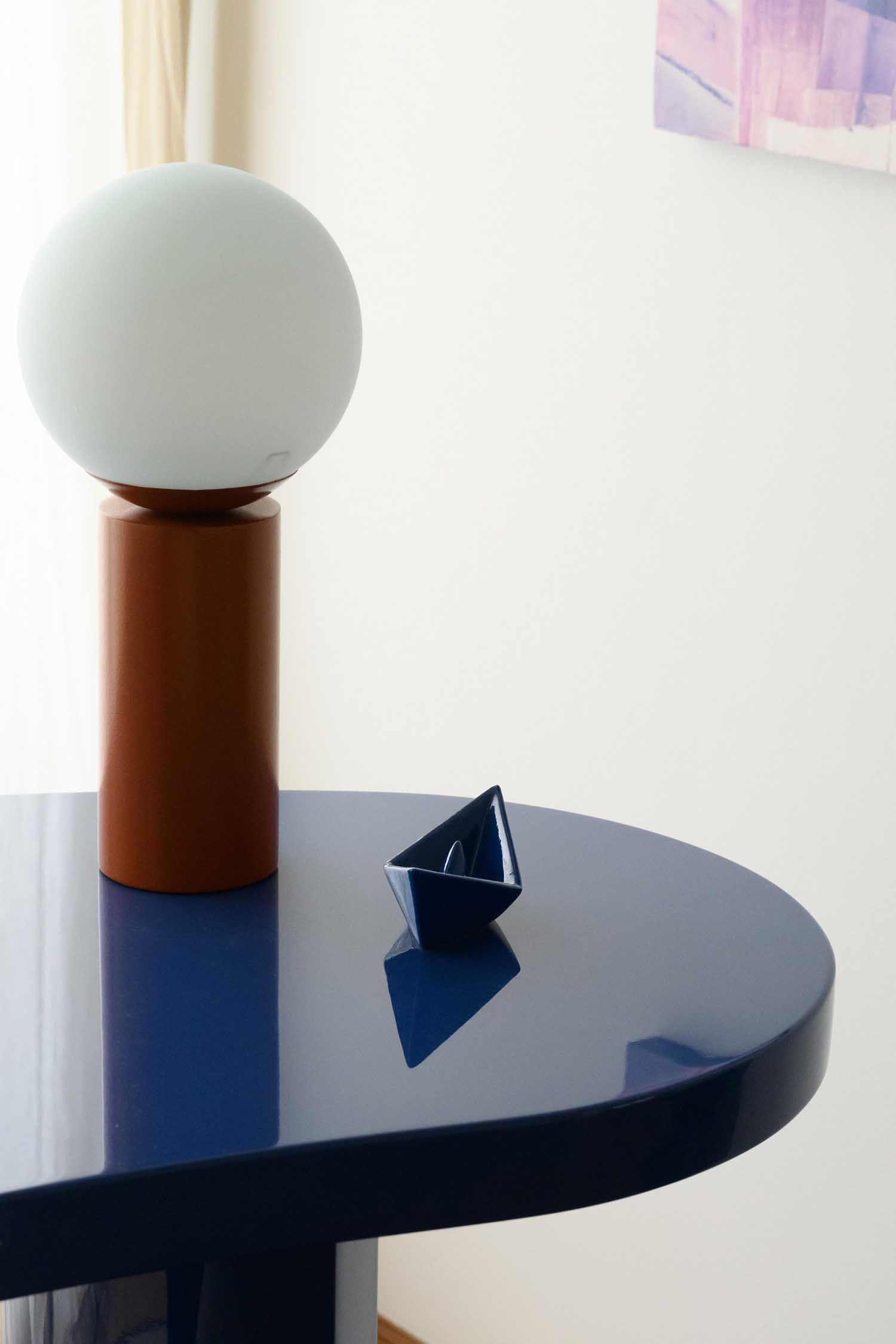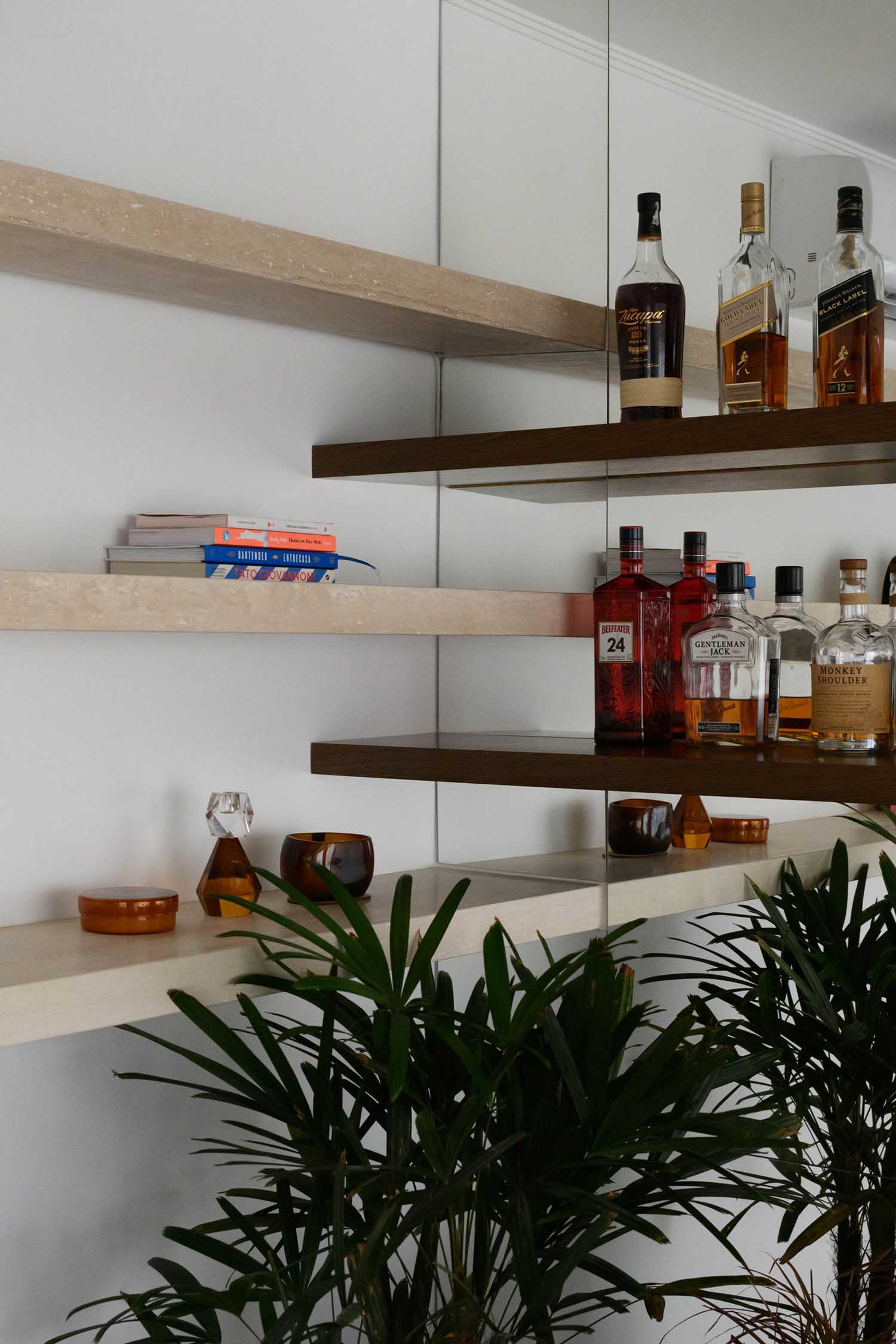 A terracotta lamp and a sizable plate rug are both placed on the French blue lacquered desk. Marble travertine was used to create the shelves. Last but not least, the BBQ area on the 26th level is decorated in a traditional manner with cotton gauze curtains, chairs with natural mats, and armchairs the same color as the wall.
The 150-meter patio offers views of the Rio de la Plata, a BBQ, a pool, and a sauna.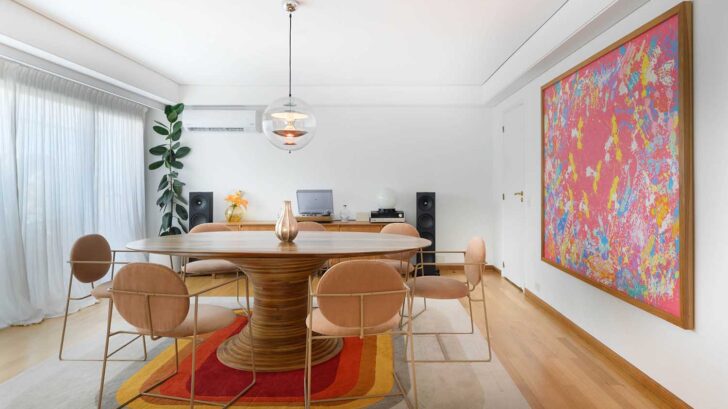 Project information
Architecture firm: Siuk Studio @siukstudio
Type: Interior design
Location: Barrancas de Belgrano, Buenos Aires
Surface: 400 m2
Year: 2022
Photographer: Gonzalo Viramonte