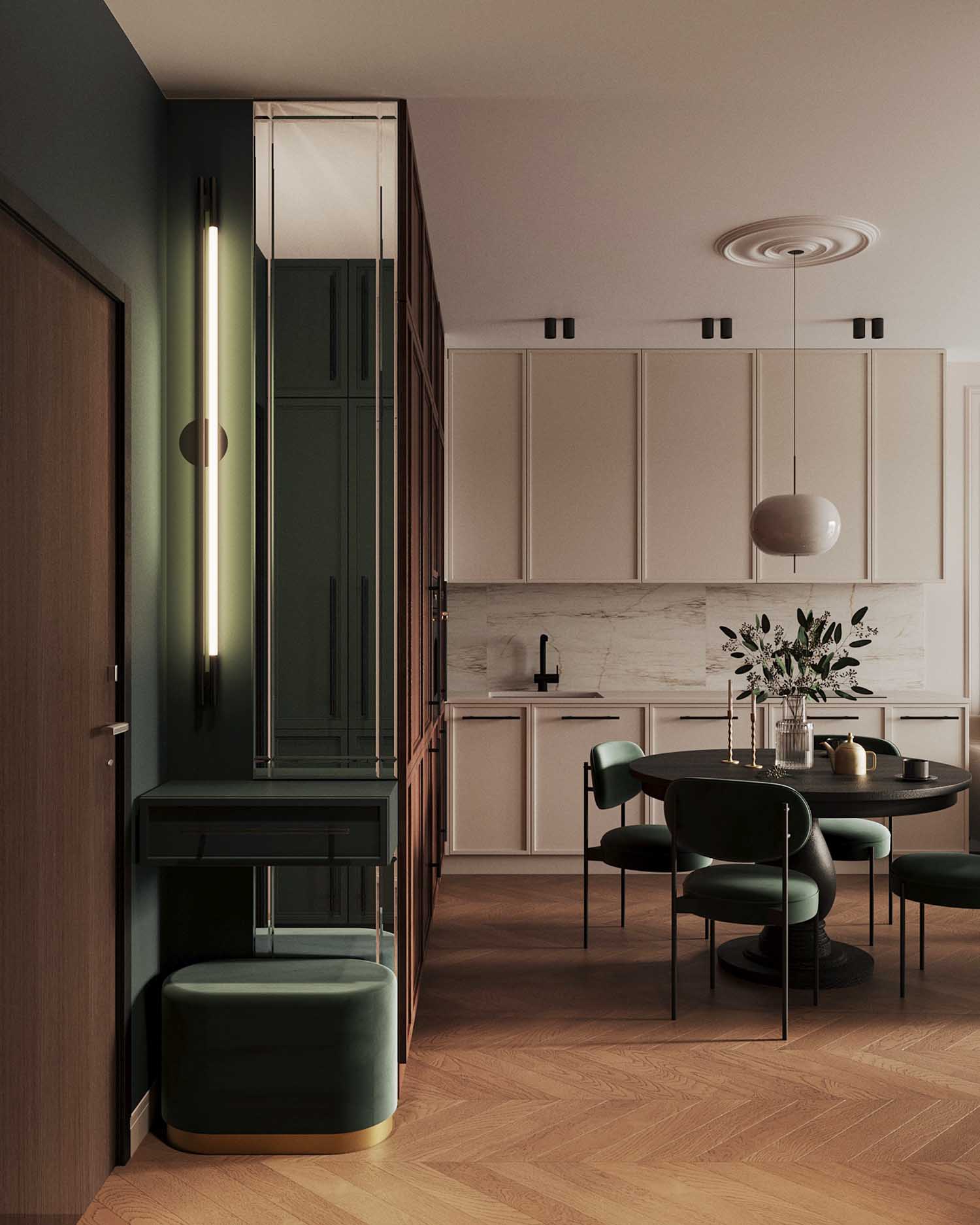 Sence Architects have designed this stunning neoclassical apartment in Warsaw for a young female artist who desired a place that harmoniously merged modern and traditional aspects. The outcome is an exquisite and refined residence that also exudes a warm and inviting atmosphere.
One aspect of this design is the open kitchen, which seamlessly combines traditional and modern components with its light front and oak texture. The dining area contains lovely green velvet seats that enhance the traditional design and a large oak table to bring some individuality and color to the room.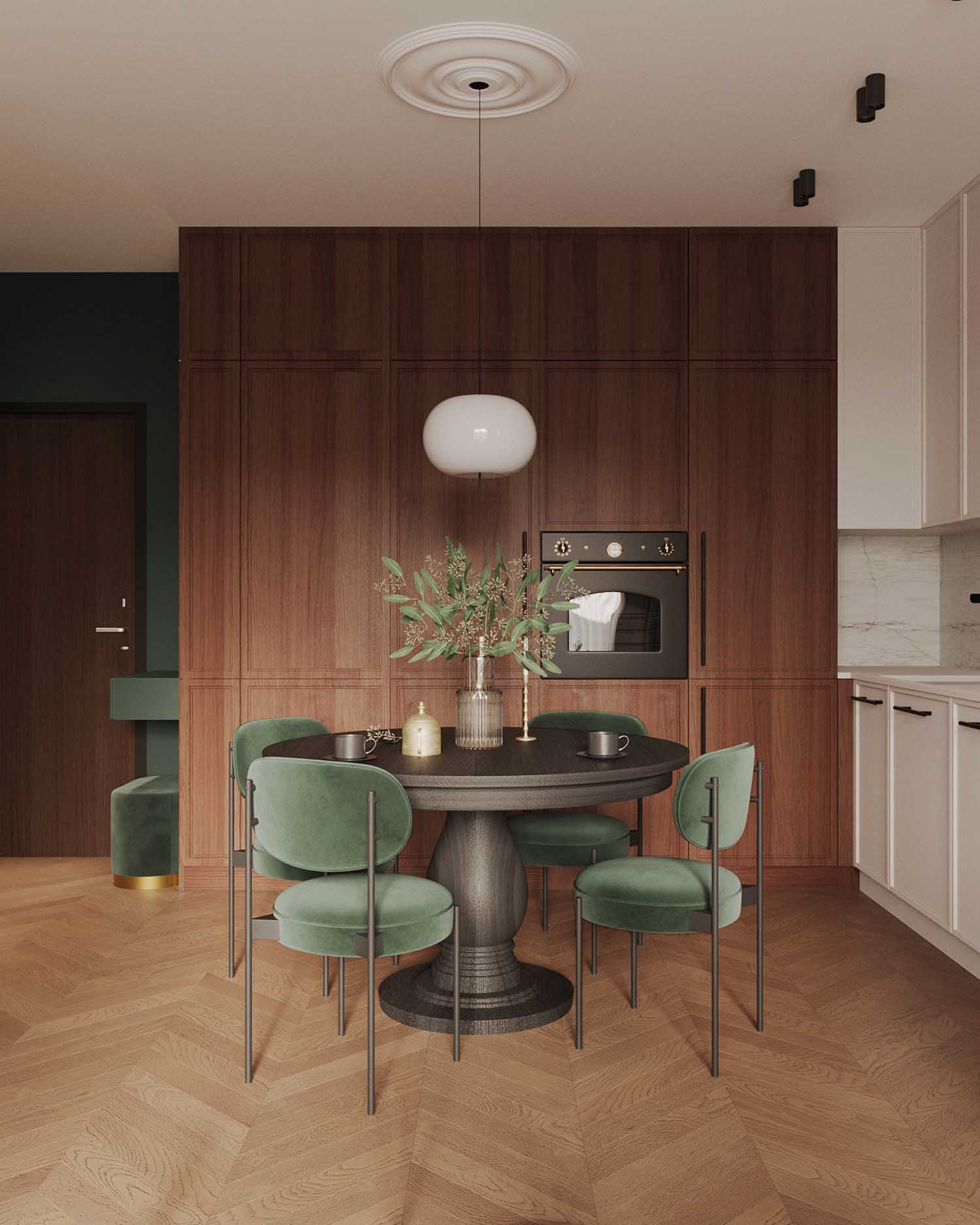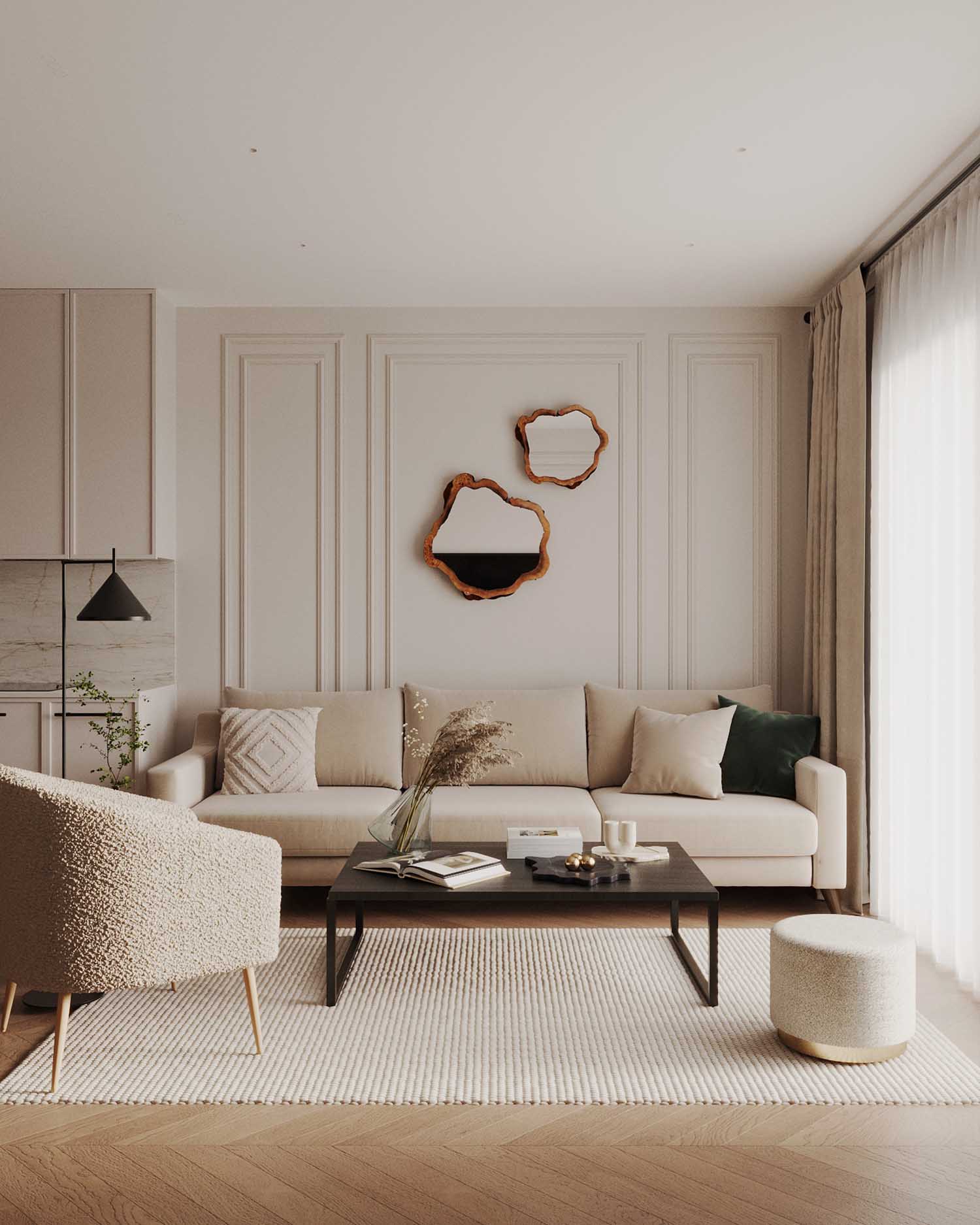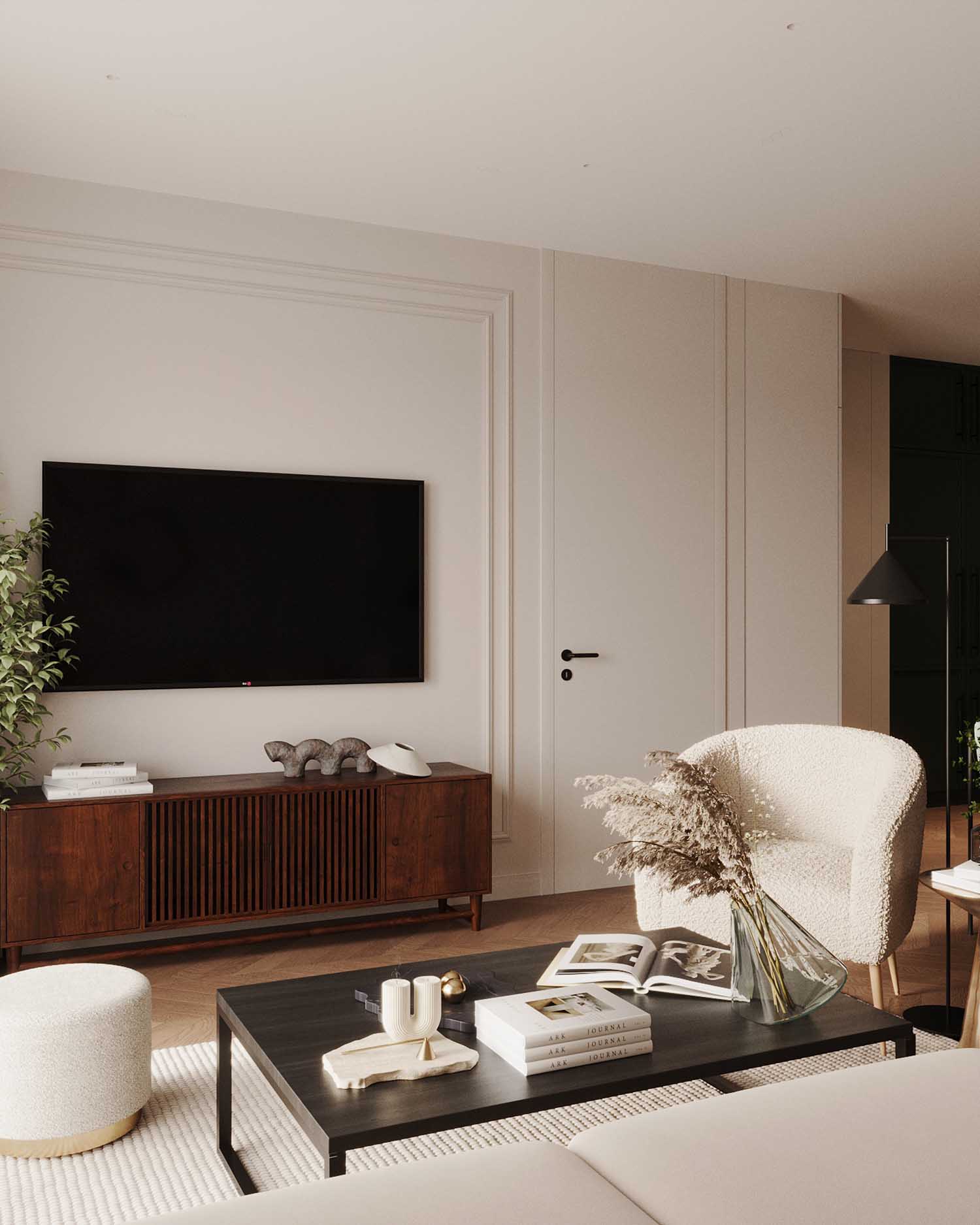 You can't help but notice the rich green color of the hallway as you travel around the apartment because it visually separates the dining and kitchen areas. It really steals the show and establishes the mood for the entire area.
Plaster moldings on the walls in the living area, which is decorated in soothing white tones, highlight the apartment's neoclassical architecture.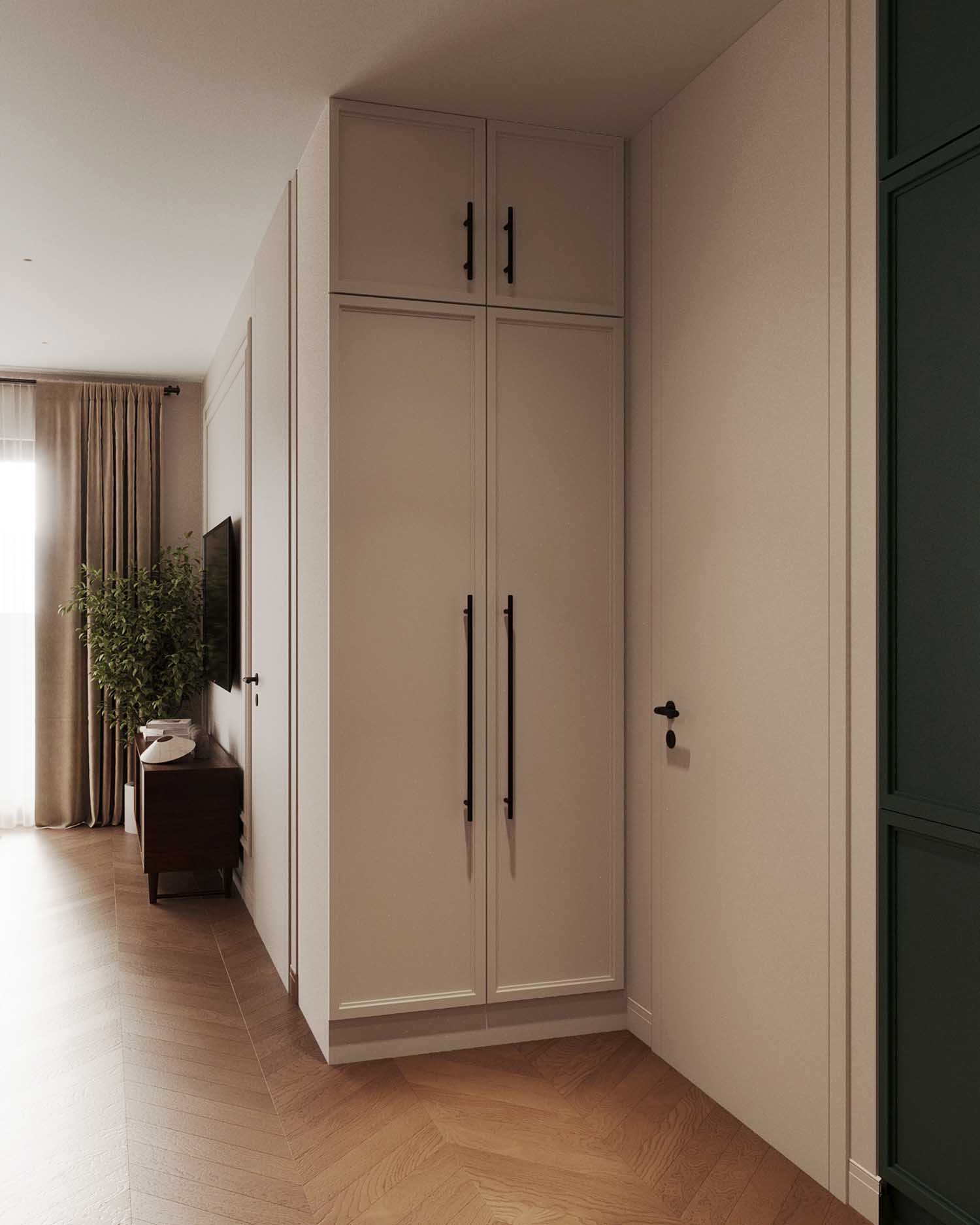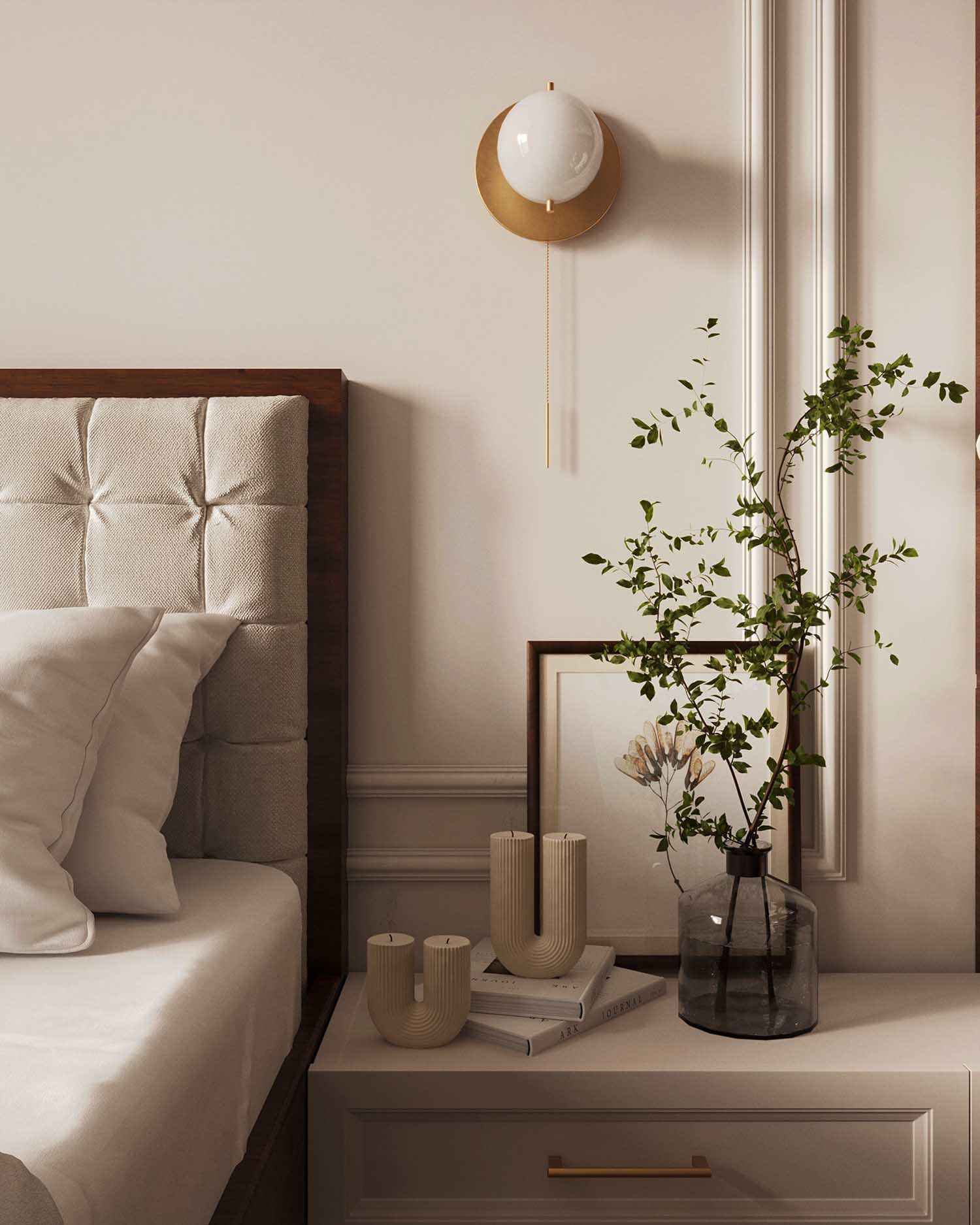 The bedroom is decorated in calming beige tones with a wood accent work area that truly gives the space flair.
To add depth and character to the bathroom, designers utilized contrasting emerald tiles. To tastefully tie it all together, we added brass sanitary engineering and hardwood cabinet fronts.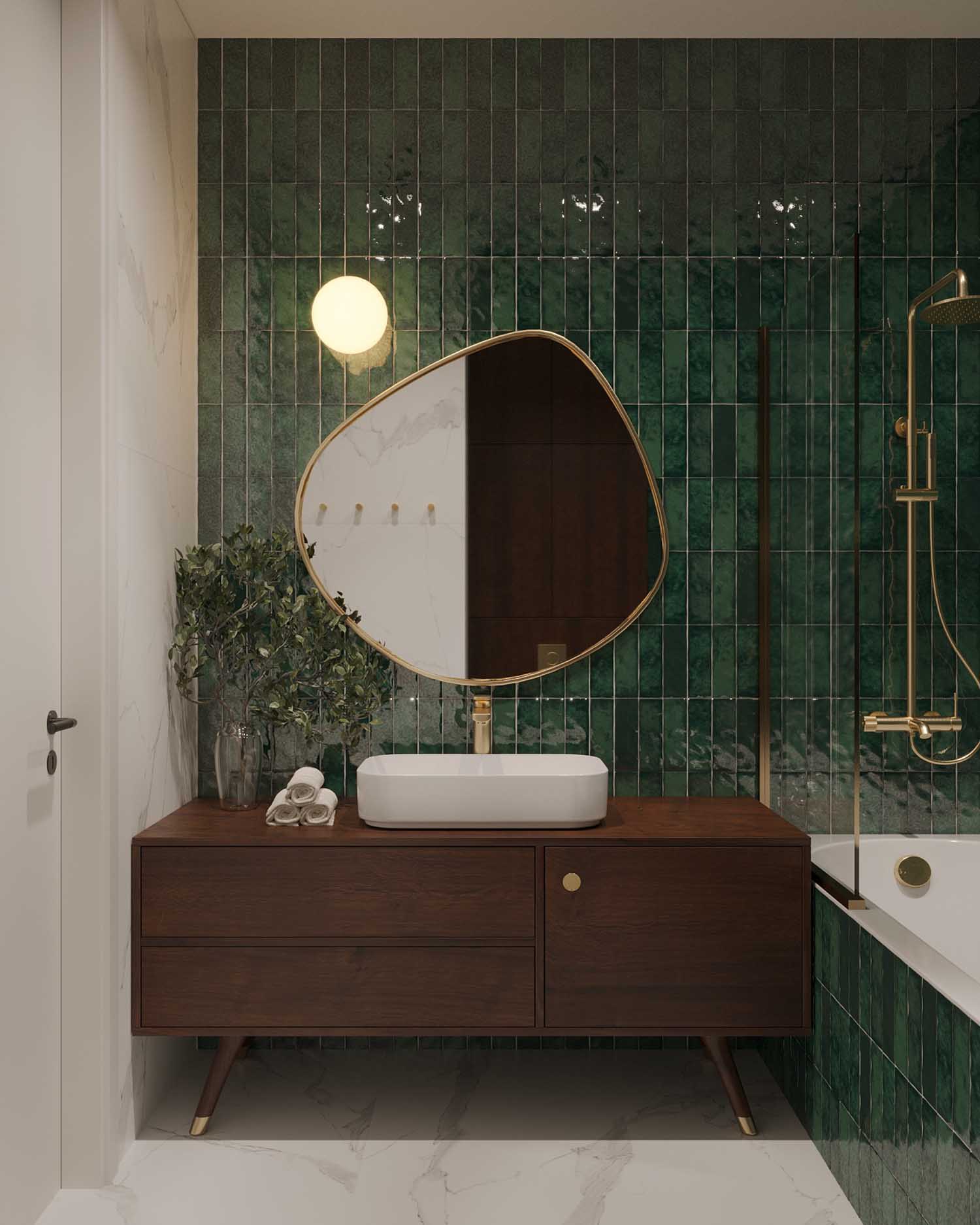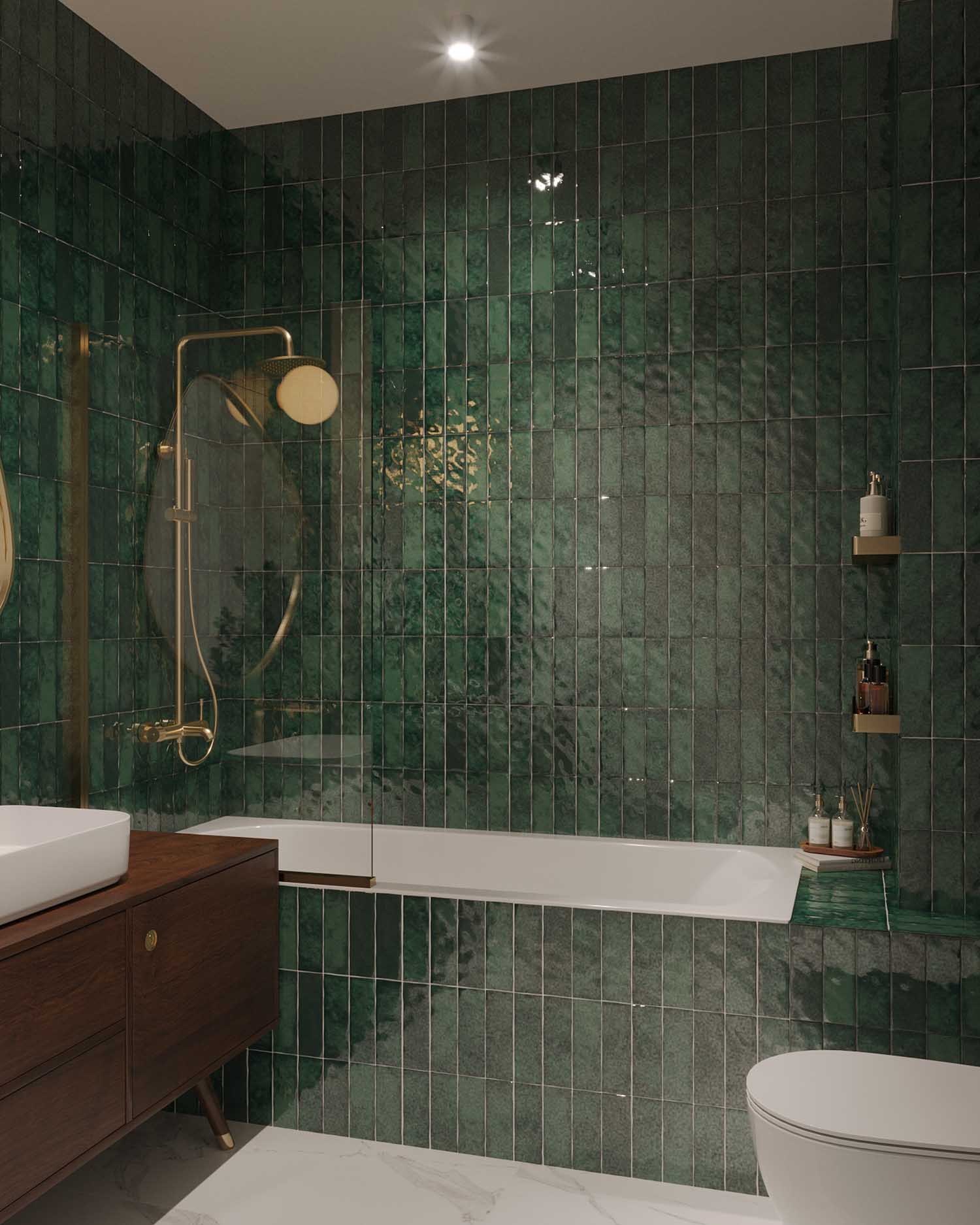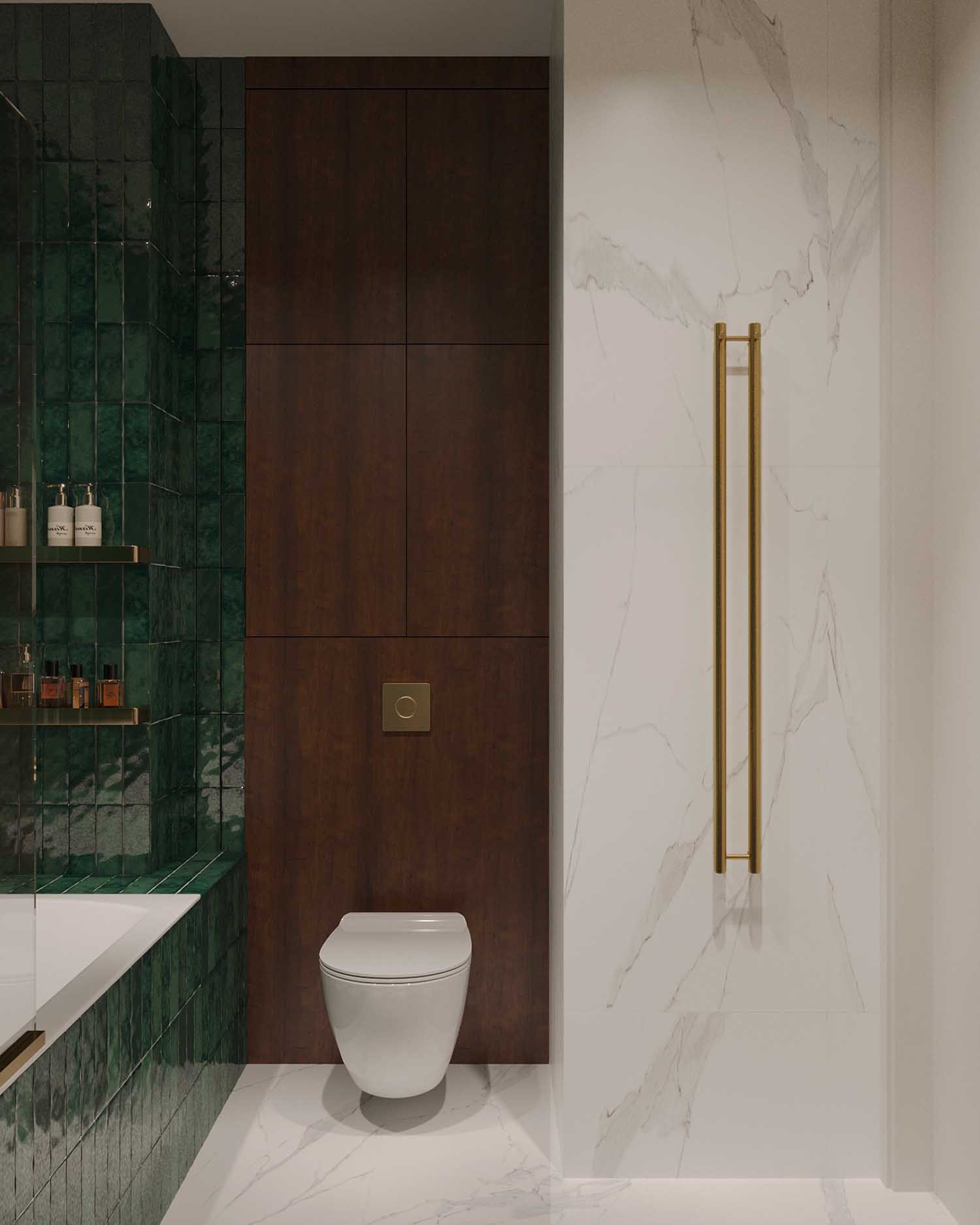 Overall, this neoclassical apartment design is a real masterpiece that the lovely customer appreciated. It combines modern and classic elements perfectly with just the right personality and warmth.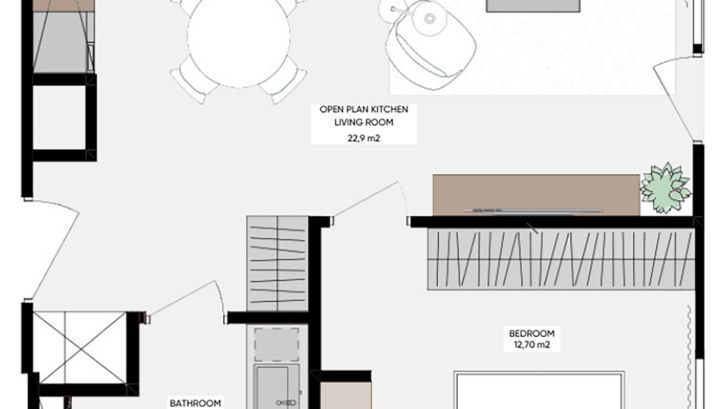 Find more projects by Sence Architects: www.sencearchitects.com