The Bloom has recently completed works on its latest project in Bao Loc, Lam Dong, Vietnam – NGUYEN COFFEE. The new outdoor coffee place offers its visitors a refuge in which they can relax and feel the closeness of nature.
The structure is built on a naturally occurring terrain and has no negative effects on the local ecology. If the structure is removed, the original natural topography will remain.
After the covid-19 pandemic, people began to look for peaceful places, and fresh air to relax, mingle with nnature and enjoy life. Nguyen Coffee is such a place, It is shyly hiding behind the natural hillside, and the roof system is erected like a curtain falling slightly above, revealing tiny light spots, helping people sitting below can feel the closeness of nature. The Floor, Column, and Roof system use completely natural materials combined with a small light system to bring a feeling of closeness and warmth; Round glass array helps to divide the space inside and out, half closed and half open, while still keeping the natural scenery here. Nature is neither near nor far, lying in the middle of the sun, halfway through the clouds. Somewhere there is still a place for us to sit down to bond, love, and continue writing our story.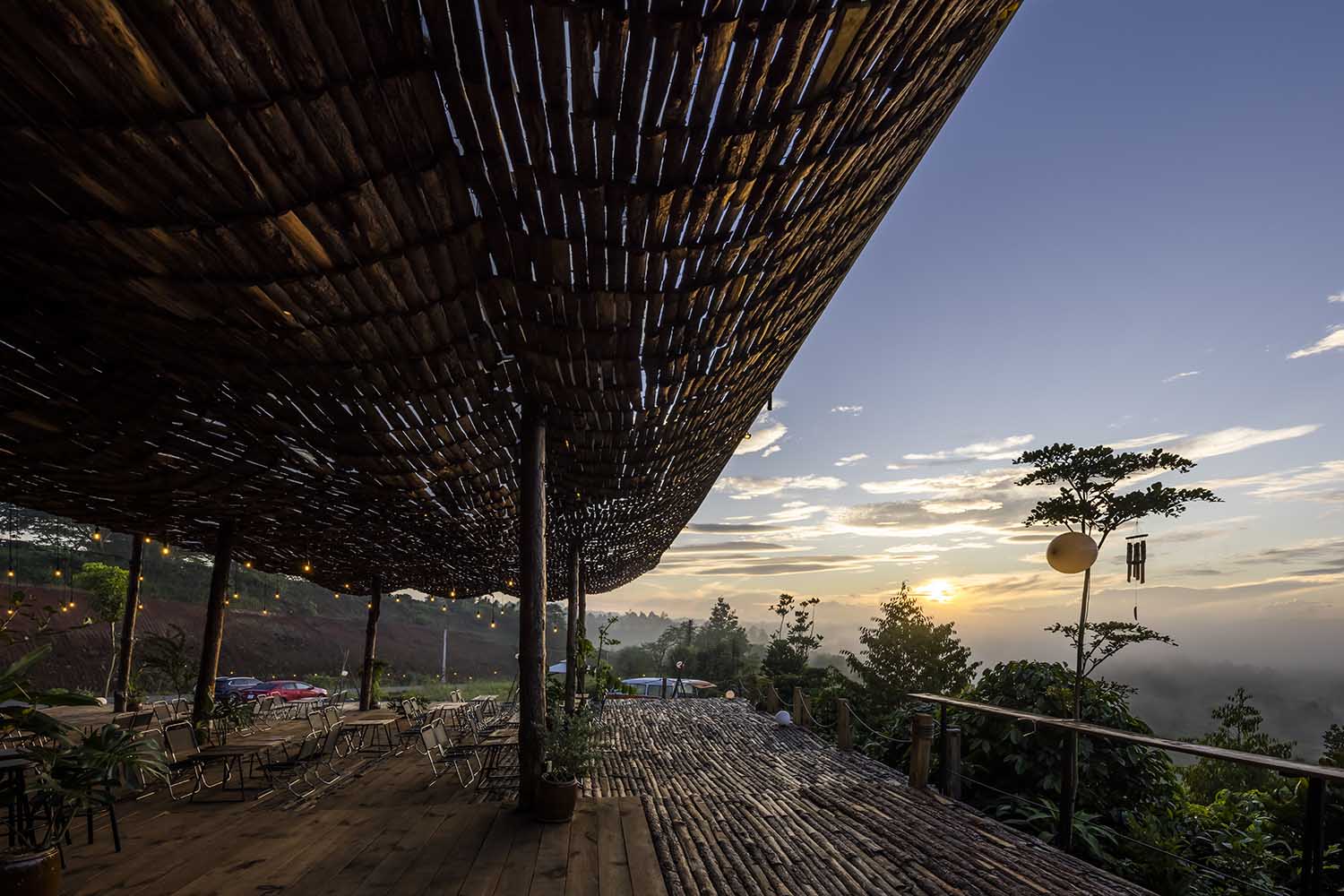 There are three layers in the roof system:
A covering of clear corrugated iron: Reduce the brightness while maintaining sufficient illumination to allow people below to view the sky.
Corrugated iron sheeting: Cover all sunlight, rain, and sun in critical locations.
A natural wood ceiling system can aid with noise reduction, insulation, and attractive lighting effects while also drawing customers.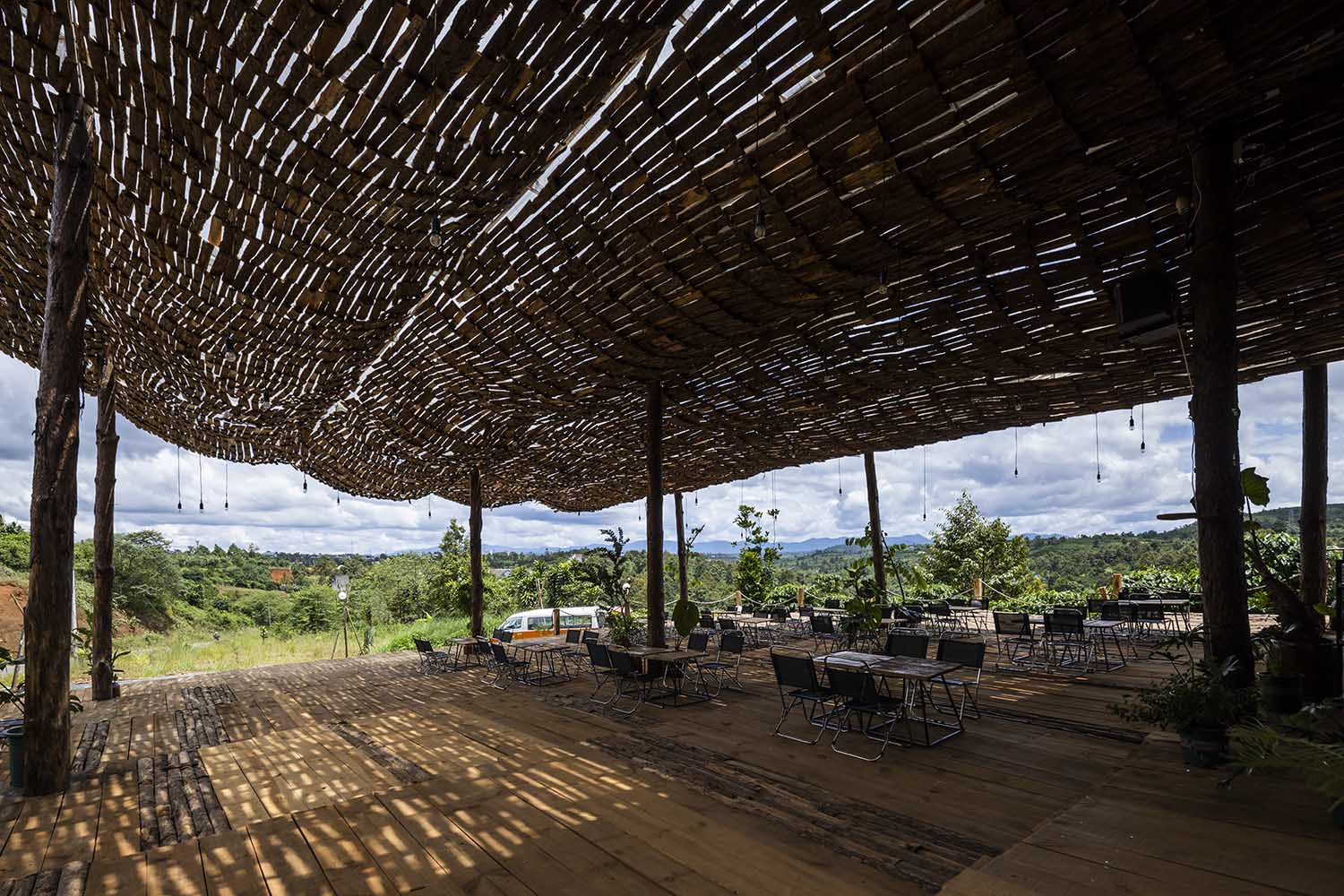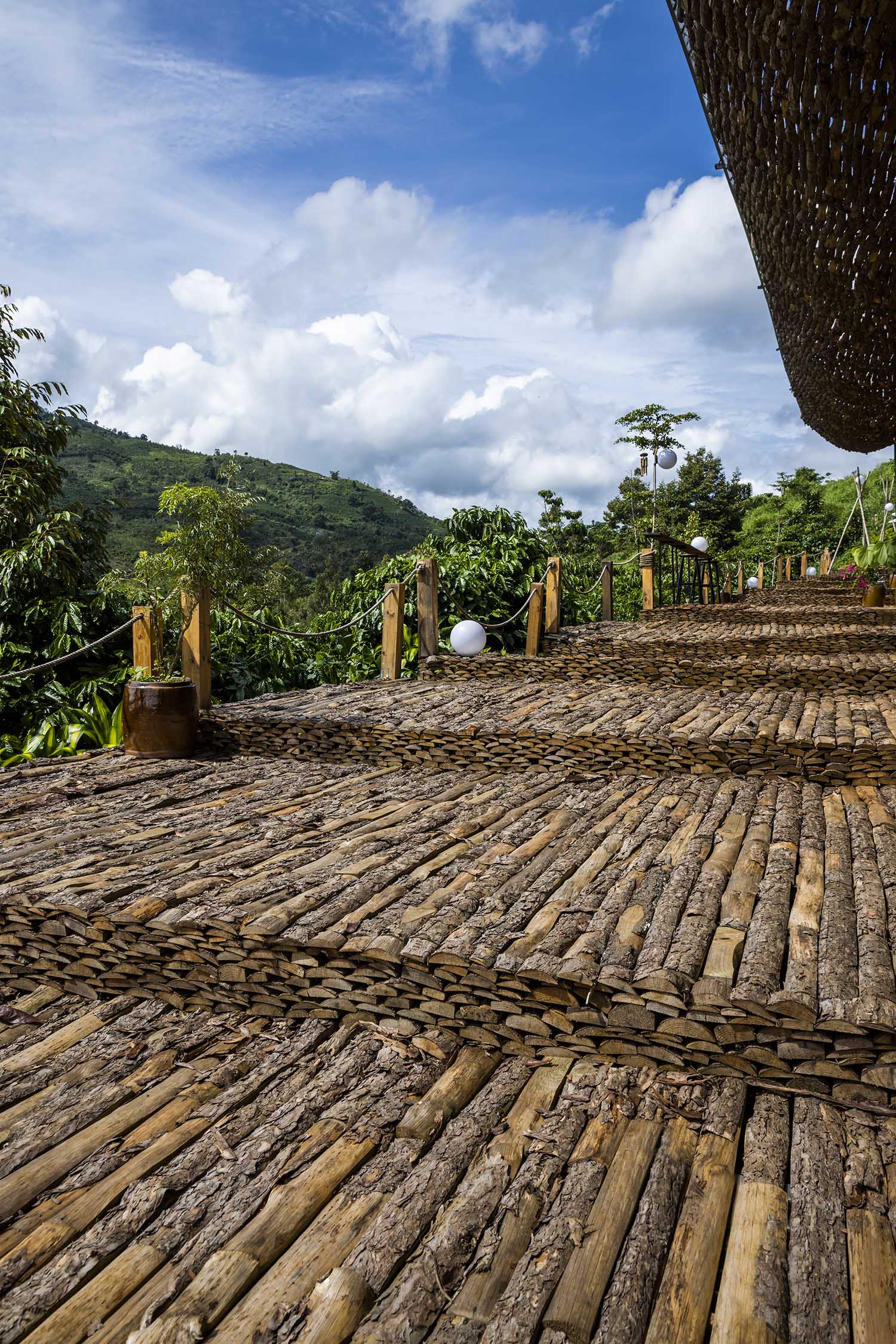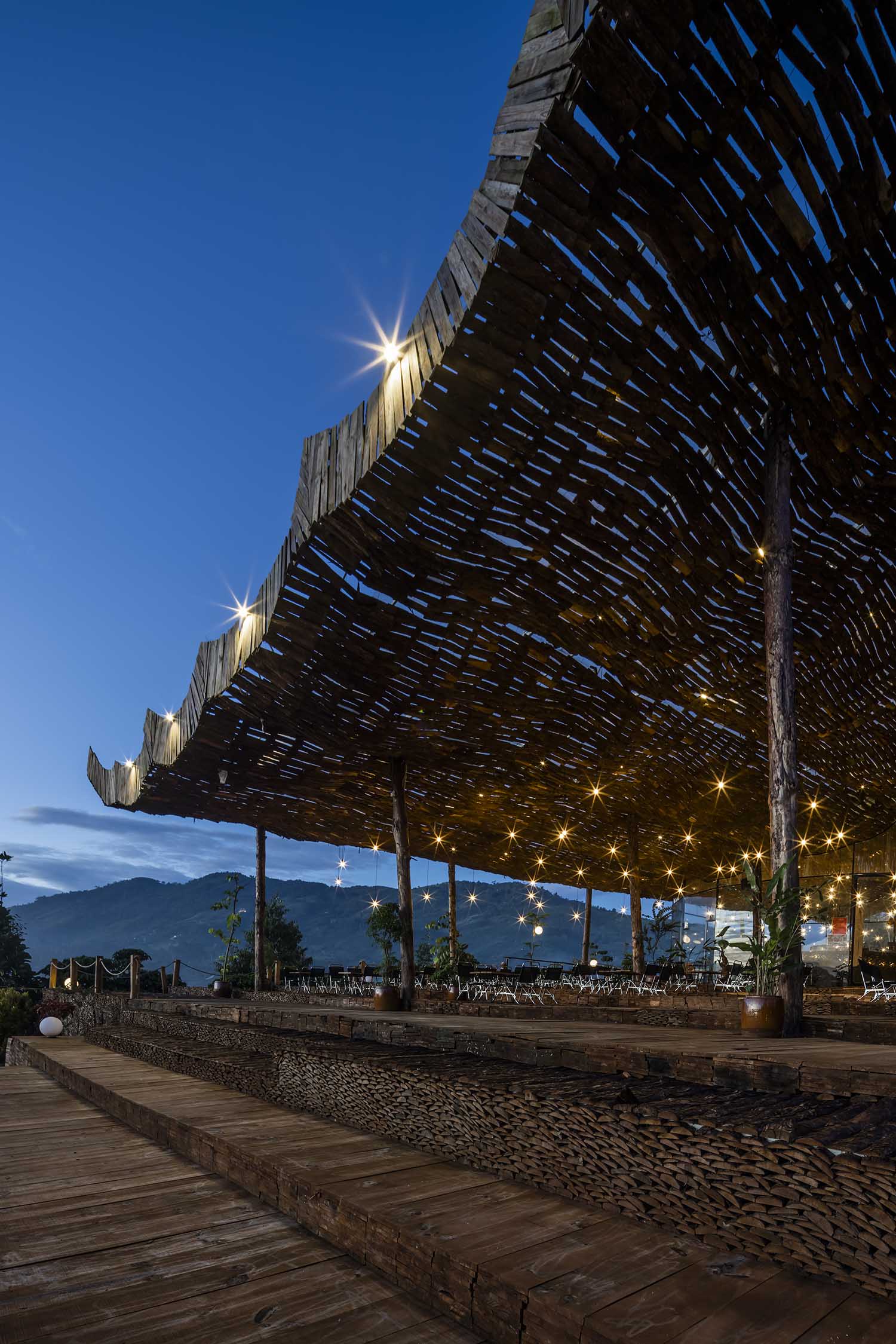 Since the entire Column system is made of solid natural wood, visitors will feel more at home and connected to the community.
Natural wood is used throughout the floor system, blending the core and wooden shell in a way that is harmonious with the Column and Roof system.
Corrugated iron sheeting: Cover all sunlight, rain, and sun in critical locations.
Project information
Project Name: NGUYEN COFFEE
Completion Year : 2022
Gross Built Area: 1100m2
Project location: Bao Loc, Lam Dong, Vietnam
Architecture Firm: THE BLOOM @TheBloom.Architects
Photographs : Hiroyuki Oki – @OKIHIROYUKI