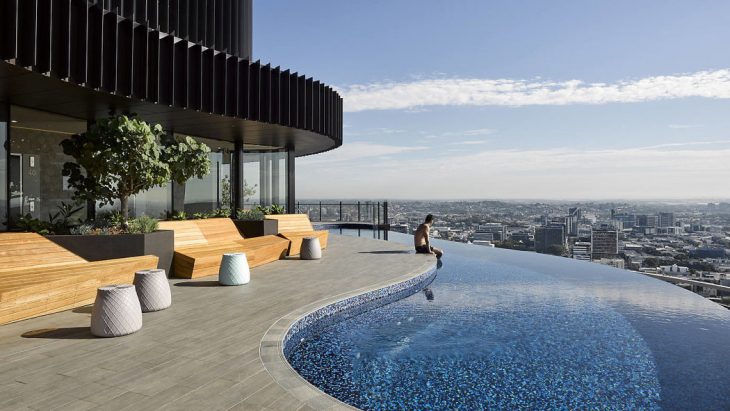 John Wardle Architects designed this stunning residential tower located in Brisbane, Australia, in 2017. Take a look at the complete story after the jump.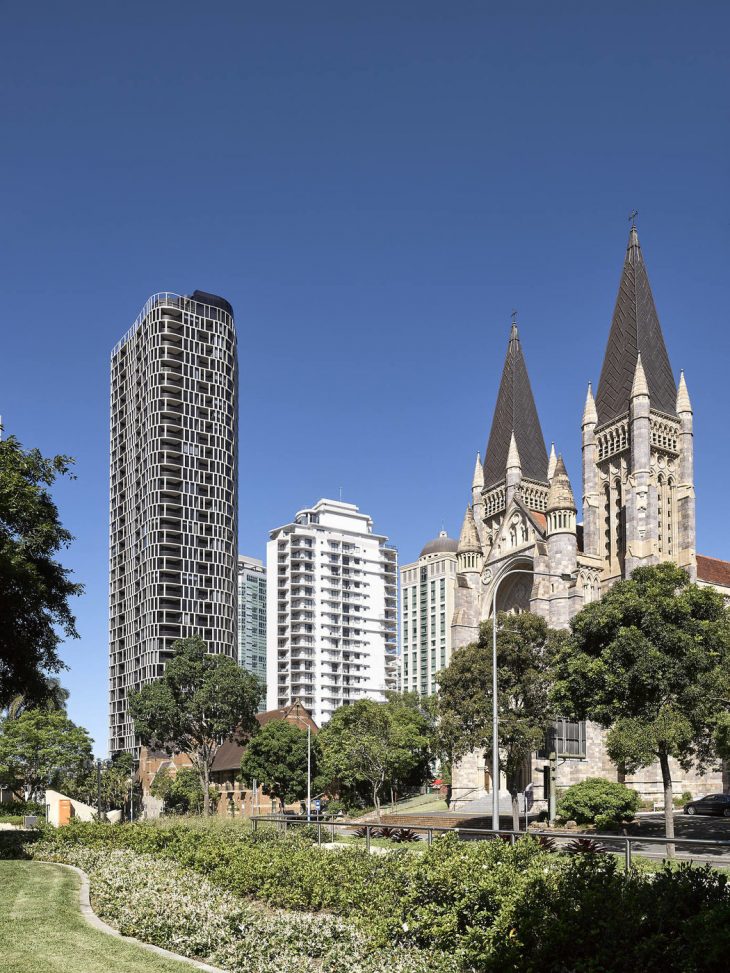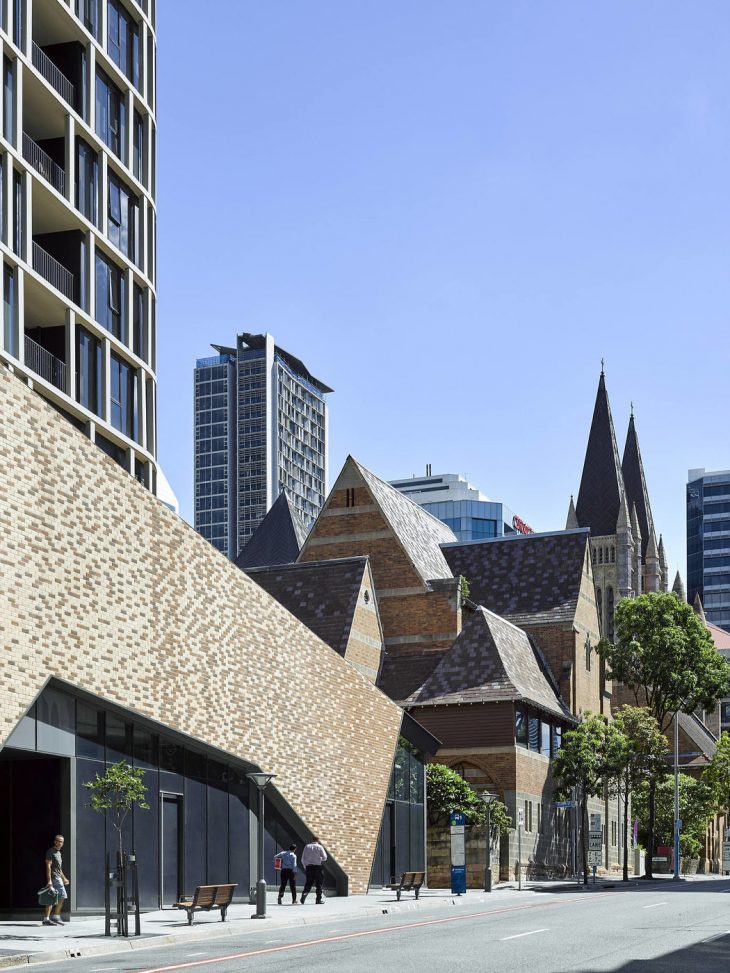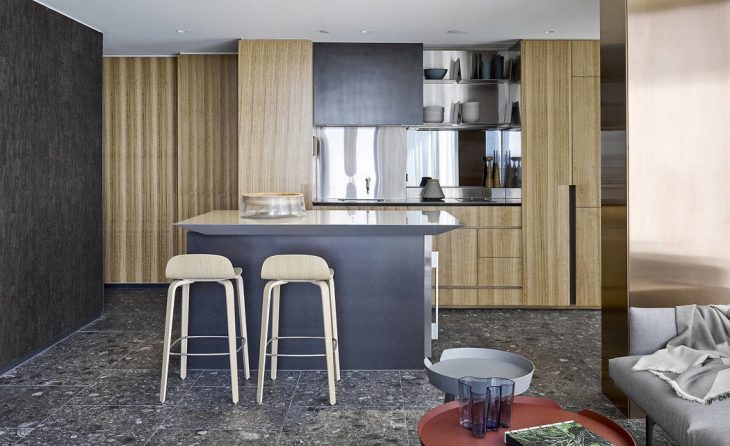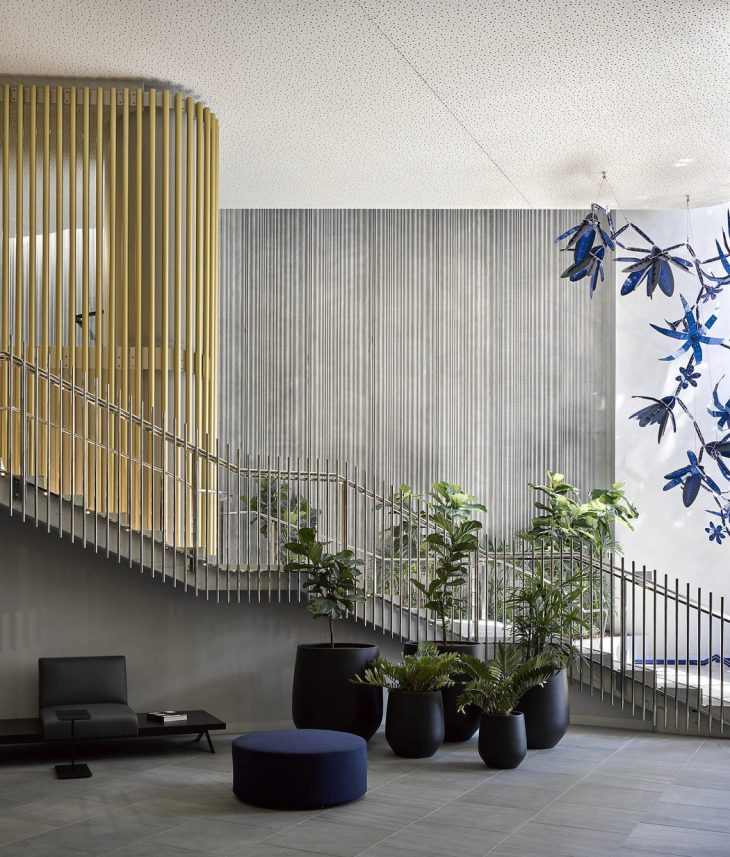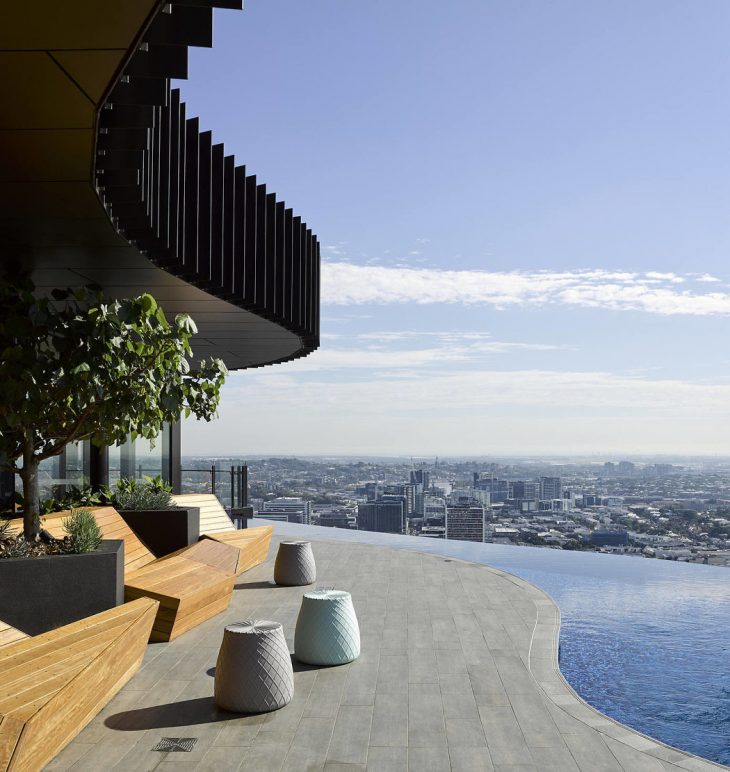 From the architects:
This dynamic residential tower defines the northern gateway of Brisbane's commercial district. The tower speaks two languages, one at street level to its cultural heritage neighbours for vibrant street activity and another, towards its younger and taller companions for centralised city living.
The undulating facade is conceived as a net that expands horizontally in response to the plan curves, privacy, sun shading and view lines. The staggered net pattern is set at the scale of an apartment occupant whilst framing views.
A brick podium provides an anchor point whilst integrating with the unique Ann Street streetscape of gothic and arts-and-crafts brick structures. From here the curvilinear structure of the tower rises preserving views to the St John's Cathedral spires.
Situated on top of the tower is an infinity edge rooftop pool and private rooftop dining room with expansive views of the city.
The whole composition is rich in materials and details to create a visually interesting connection between the two street levels.
St Martin's and St Andrews brickwork detailing presents a major theme for the Ann Street facade. The patterning and detailing of the brick podium refers to the heritage buildings.
The undulating facade is conceived as a net. The design relies on a minimal palette of glass, brick and metal cladding to define the key elements of the composition.
Photography by Frederick Jones
Find more projects by John Wardle Architects: www.johnwardlearchitects.com