Project: Kew Gardens Hills Library
Designed by WORKac
Website: work.ac
Design for Kew Gardens Hills Library gets a fresh approach by WORKac who implement their signature to both interior and exterior design featuring an outstanding green roof.
For more images and architects description continue after the jump: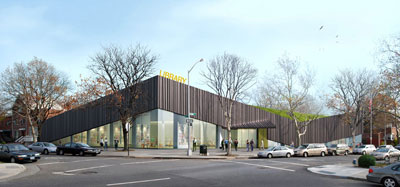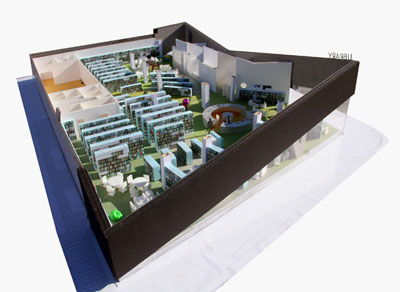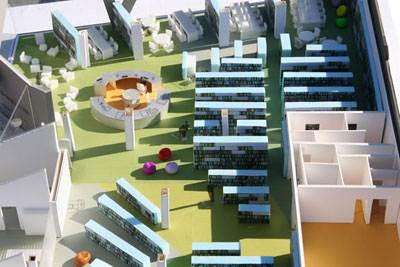 This is an expansion and replacement of an existing library. The building is organized around a perimeter of open rooms for adults, teens, children and staff. This band is capped with a green roof, completing a continuous "loop of green" with the building's side gardens.
The façade is a literal "lifting up" of the library's exterior walls to broadcast its activities to the outside. The apex is the main reading room at the most public corner, with a second "mini peak" at the children's room. Between these two peaks, the façade dips to provide privacy at the staff areas. This concrete beam is also structural, requiring only two columns along its length.
The exterior facade is made from GFRC in a curtain-like pattern of vertical folds. An awning is created by folding a section of this façade over the street, as one would mark one's place in a favorite book.