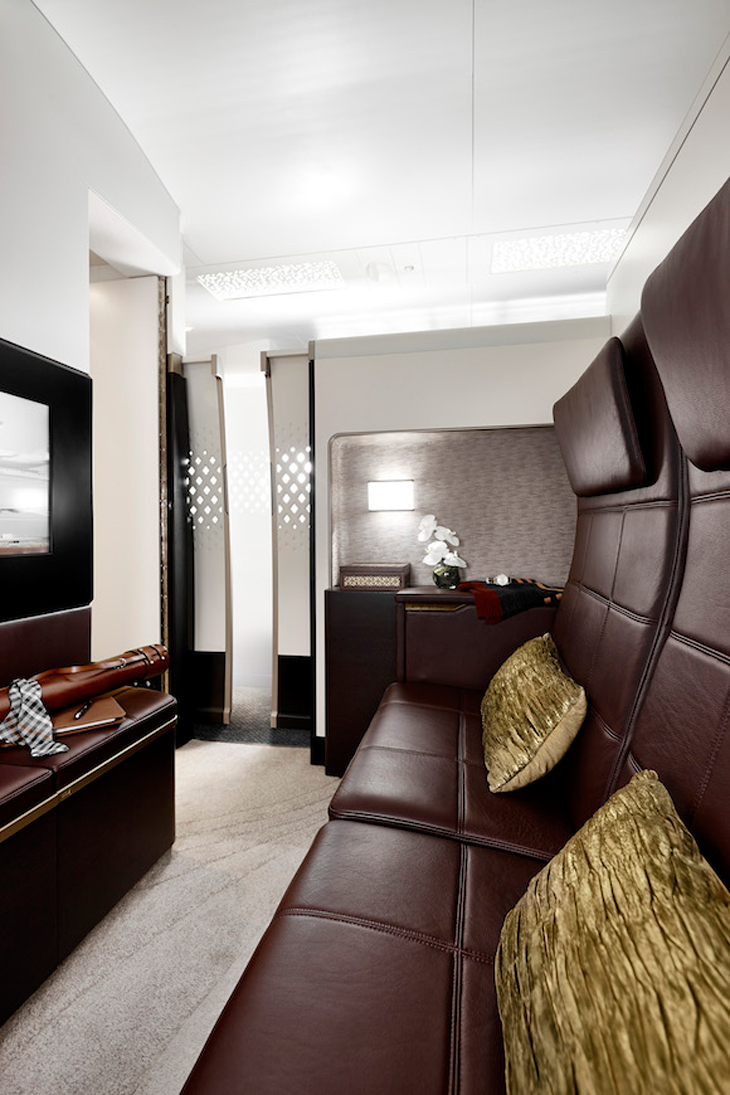 The Residence launched by Etihad Airways on their A380 airplane comes as the ultimate luxury perk in aviation today. The middle eastern airliner company has created on flight comfort parallel to the one available in elite hotels. Passengers, or we could simply call them air-guests even have their own battler service, as well as their own shower, and privacy of a comfortable bedroom.
A truly unique and bespoke travel experience, delivered with complete discretion and limitless hospitality – The Residence by Etihad. Designed for up to two guests travelling together, it has been created by leading interior designers and hospitality experts who understand the discernment and sophistication expected by the private traveller. The Residence is a haven of tranquility, reflecting an exclusive lifestyle that offers the ultimate in high-end luxury. – from ETIHAD
Continue below for more of the design, as well as the video tour hosted by Dannii Minogue.
"The Residences" – VIP Guests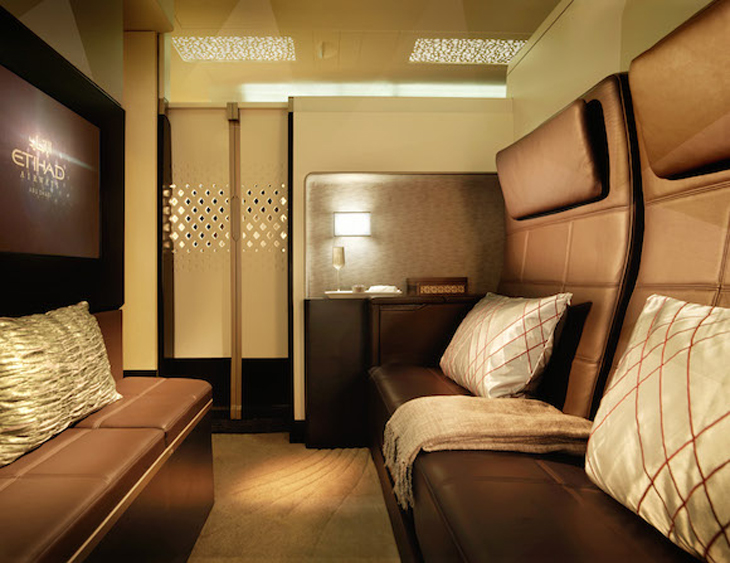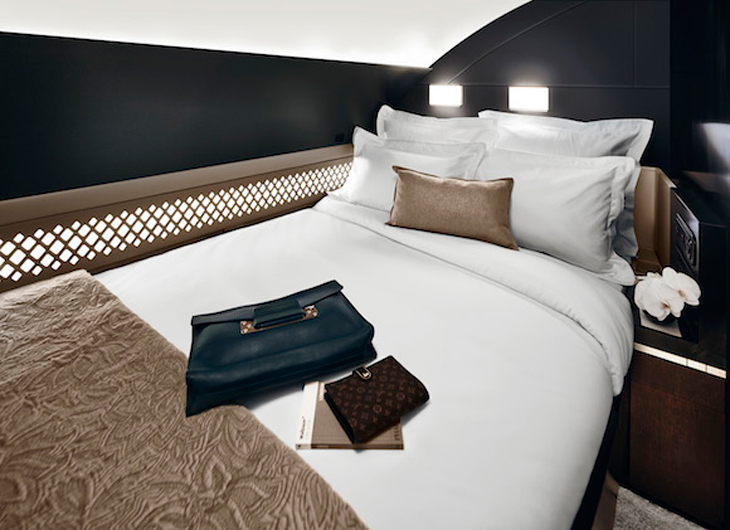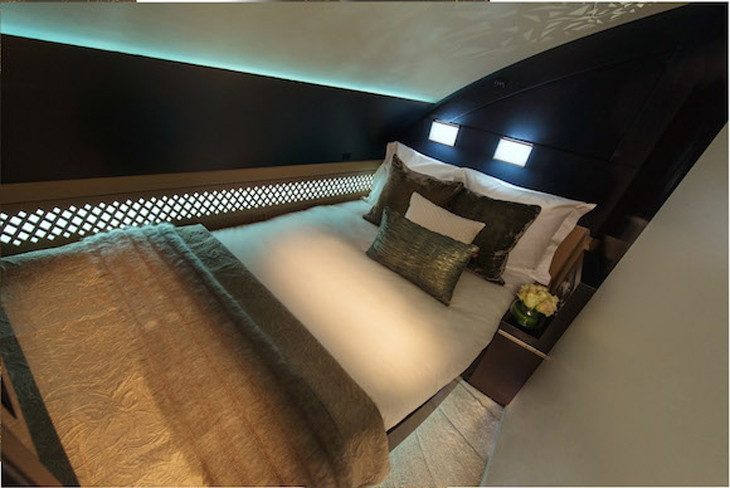 "First Class Apartments" – First Class Guests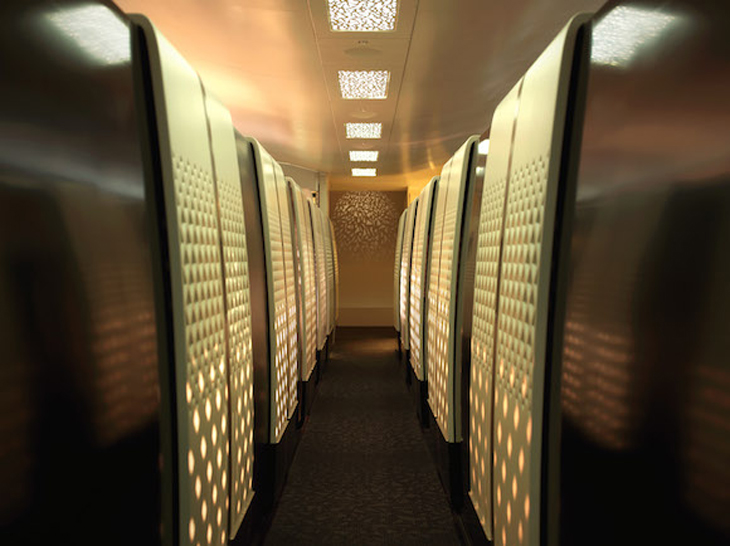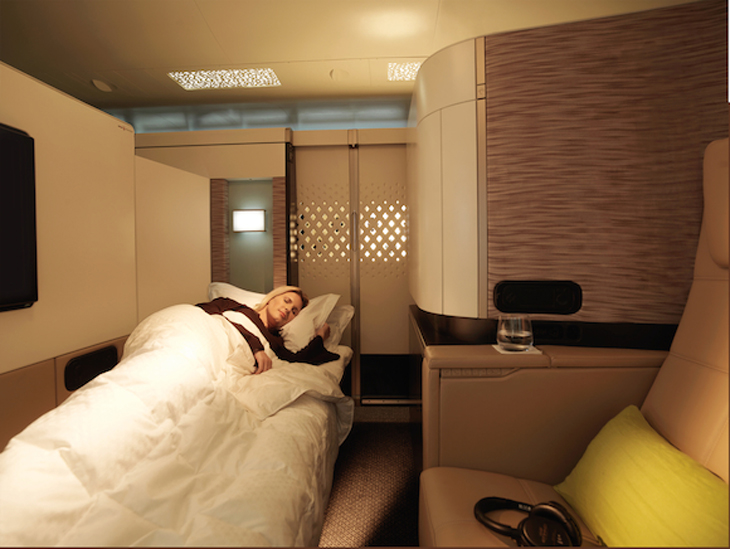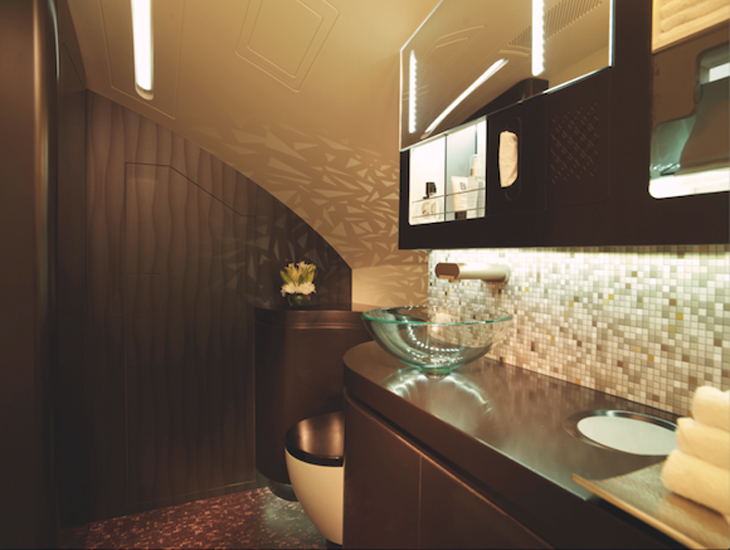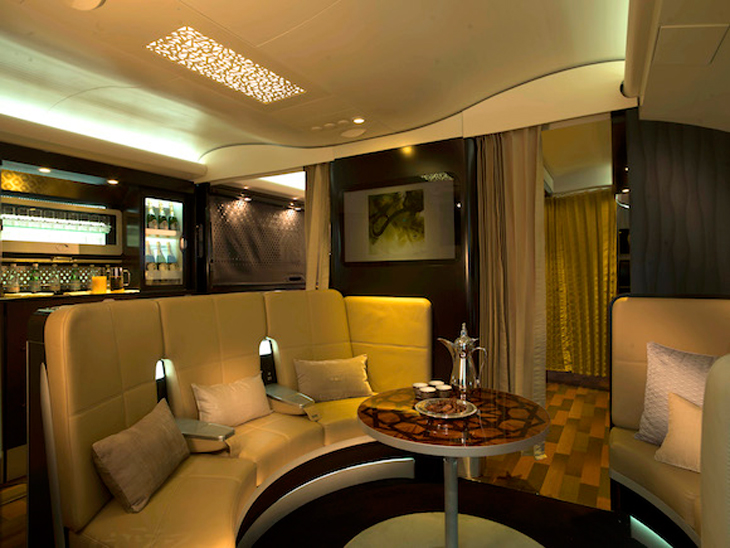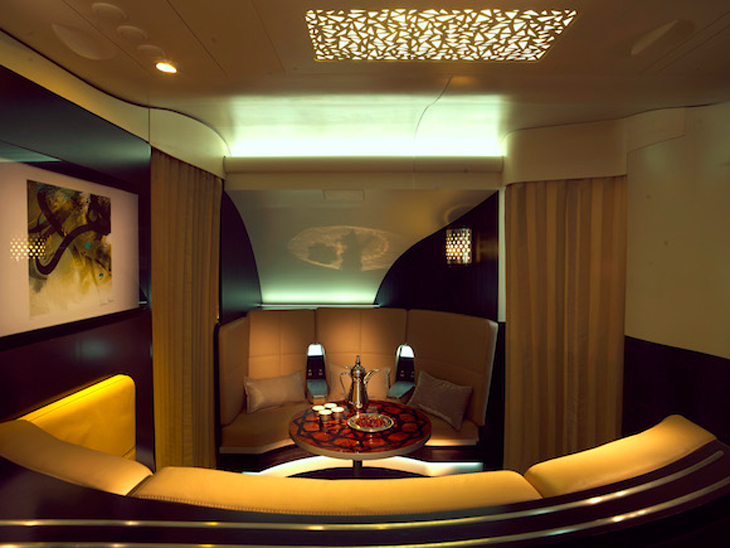 "Business Class Studios" – Business Class Guests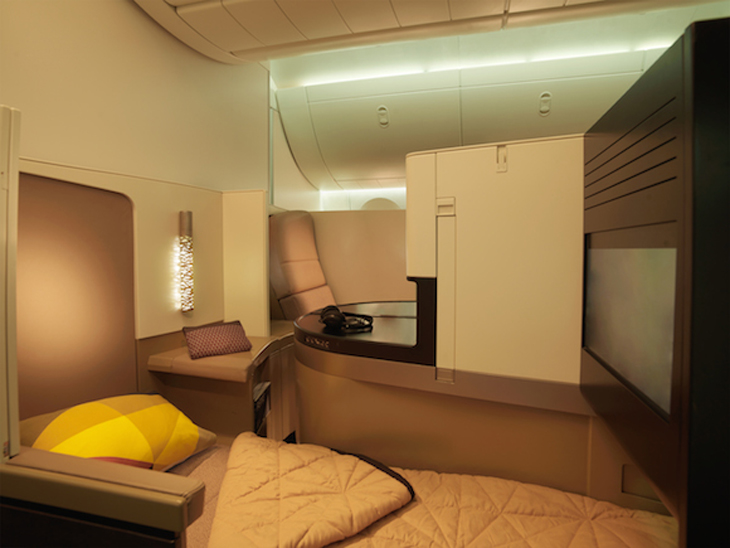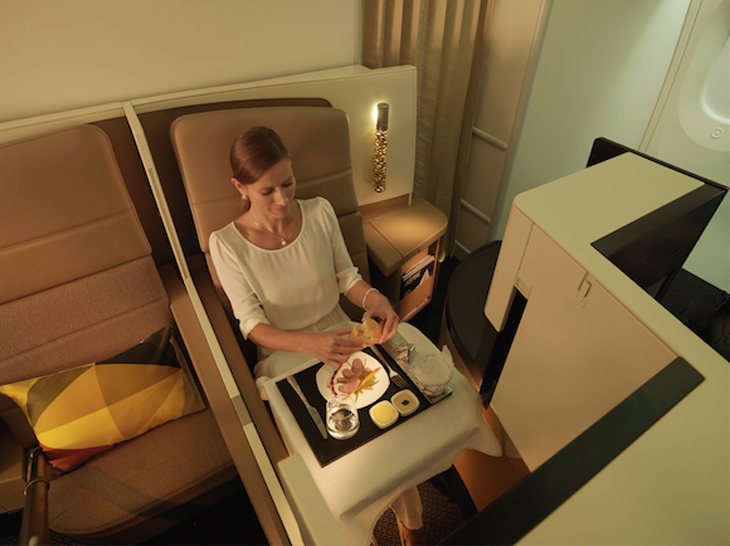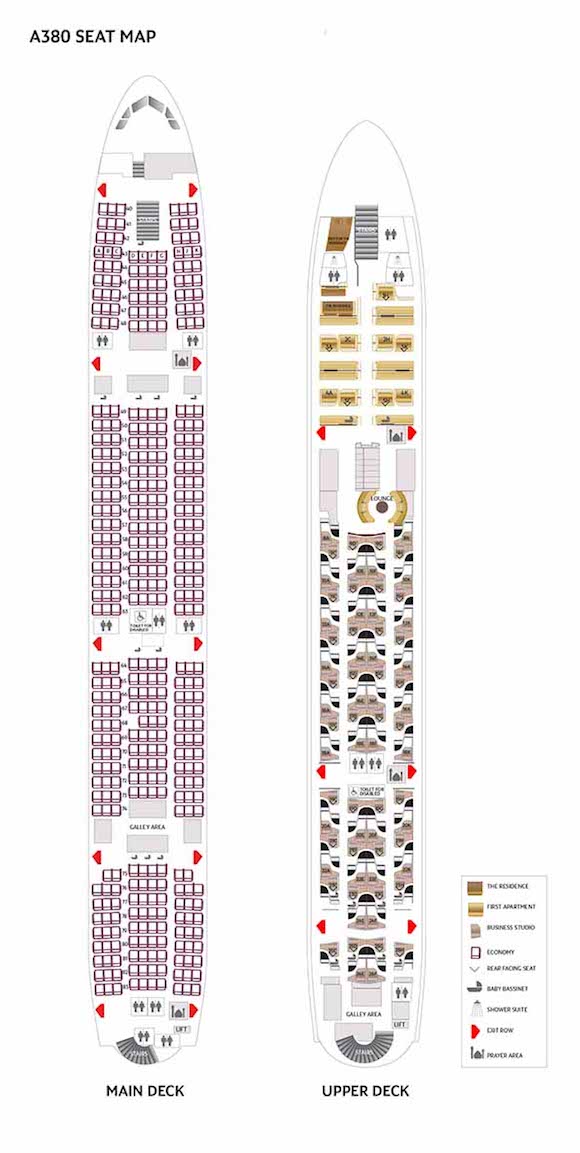 About the Project:
Etihad's A380 cabin layout

Etihad's A380s will be configured with a total of 498 seats, spread across four "living spaces." These include the following:

2 VIP guests in "The Residences"
9 guests in the "First Class Apartments"
70 guests in the "Business Class Studios"
417 guests in Economy Class (no quotations needed)
Project: Etihad Airways A380
Website: www.etihad.com