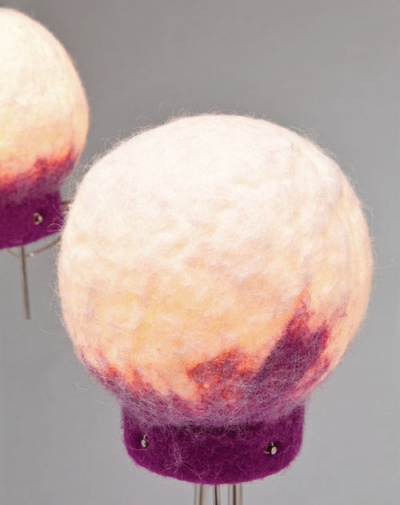 Project: Felted
Designed by Dana Bachar
Website: www.danabachar.com
A unique combination of stainless steel and felted wool comes alive in lamp design by Dana Bachar.
From the Designer:
Felted. A collection of lamps made of felted wool and stainless steel – a result of research study exploring various ways to join these two materials using no exterior connectors. Each one of the materials has a distinguished function in the object and joining the two enables to create the final product. The lampshade is formed by felting the wool over the metal frame, creating a "lock-up" between the two materials at the joint. In each piece of the collection the joint characteristics are different.