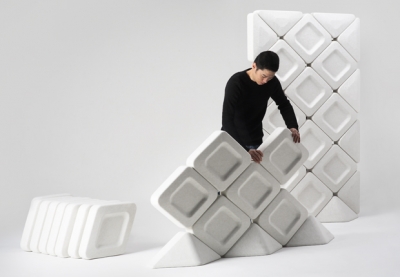 Project: Fort
Designed by Arihiro Miyake
Website: www.arihiromiyake.com
Fort is an eco-friendly acoustic partition system developed by Arihiro Miyake's design studio. See more of it after the jump:
From the Designers:
An acoustic partition system, formed out of recycled PET bottle fibre. The assembly is by the integrated high-performance magnets, which allows easy modification and unlimited extensibility of the system.