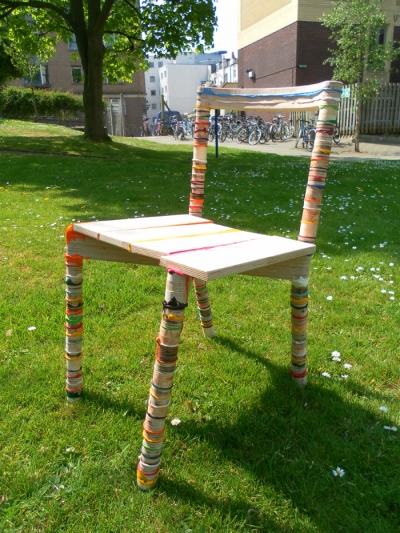 Project: Scrap Wood
Designed by Seung Han Lee
Website: www.hansdna.com
Emphasizing the need for use of recycled material designer Seung Han Lee creates the Scrap Wood chair.
From the Designer:
The use of recycled materials in design is an area, which I feel could be explored more effectively. The idea for my design was to make a chair with recycled scrap wood and to use colourful plastic resin instead of glue. The original impression of the wood as a scrap material is turned on its head.