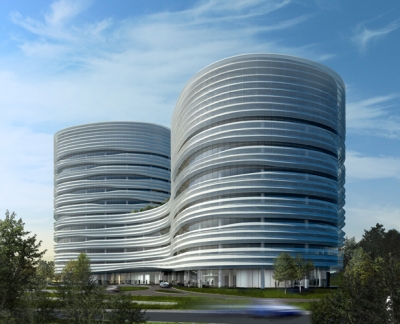 Project: CJ "The Only One" Research & Development
Designed by Yazdani Studio
Location: Seoul, South Korea
Website: www.yazdanistudio.com
For the CJ "The Only One" Research & Development building in Seoul the always innovative Yazdani Studio creates an eco-friendly facade, ready to change it's shape according to the strength of the sun. Discover more images as well as the architects' description after the jump: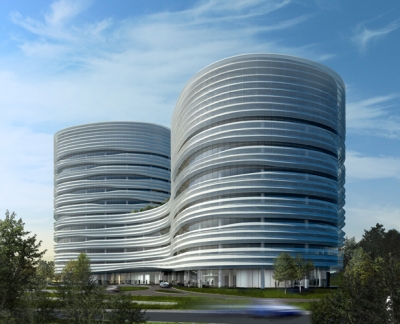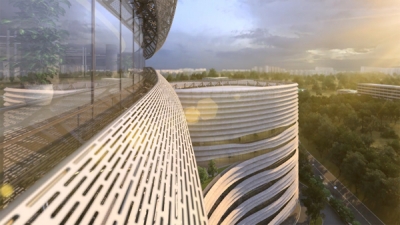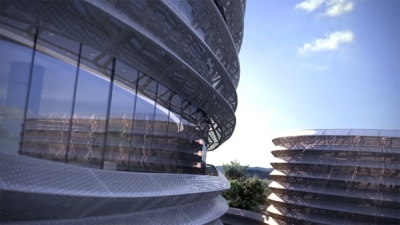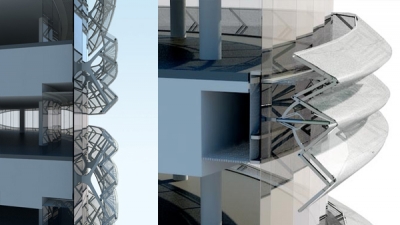 From the Architects:
Inspired by the graphic petal logo of the CJ Corporation and conceived as "The Only One" research and development center will enable CJ Corporation to create industry defining product strategies and achieve its goal of growing into a global company of world-class competitiveness. In consolidating its previously disparate pharmaceutical, biotechnology and food products businesses into a single location, CJ Corporation will reposition its operations into a new interdisciplinary format that will increase efficiency, enhance innovation and accelerate speed to market. The highly unique 1.2 million square foot design locates the full spectrum of research and development facilities in three towers around a dynamic central atrium so as to place all aspects of their science on display. This three dimensional connectivity is further emphasized by the incorporation of a series of double height interaction spaces linking labs, offices and amenity spaces within each tower.
To extend CJ's "Healthy, Joyful and Convenient" lifestyle vision to its new scientific workplace the design establishes a unique employee brand experience which incorporates gymnasium, café, restaurant, childcare and educational facilities into the building. This vision is extended by locating a variety of themed social, professional and digital collaboration spaces at different scales and sizes throughout the building. Externally the building responds to its natural environment by the provision of a dynamic façade. A series of perforated shading ribbons traverse the façade, automatically respond to changes in solar exposure throughout the year and creating a dynamic illustration of CJ Corporations brand and environmental responsibility.