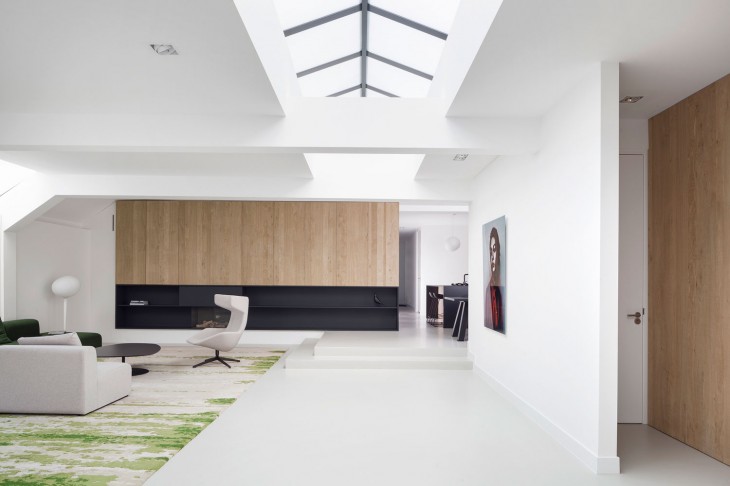 Home 11 project in Amsterdam is work of the prolific team at i29 Interior Architects who turned a former garage space into a lavish contemporary home. The space of 230 square meters spanning on one floor level is located in Amsterdam's de Pijp area. Wood itself is used as one of the spotlighted materials, giving this living space a coveted sentiment of a warm living environment.
FIND MORE HOUSES ON ARCHISCENE.
For more of the project images and drawings as well as architect's description continue below: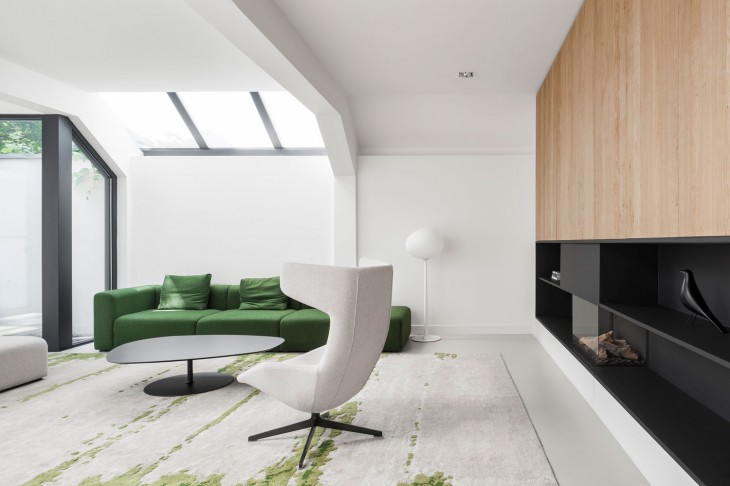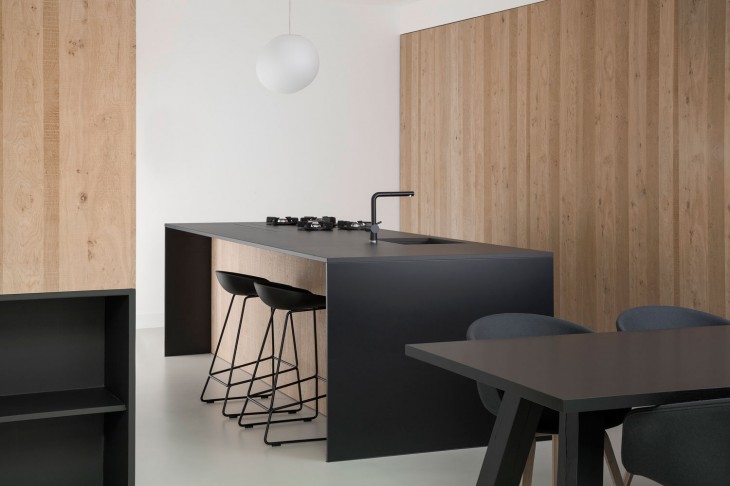 The custom designed kitchen includes a large wooden sliding door to cover integrated storage areas, with a contrasting black cooking island in front. Built-in cabinets and a fireplace have the same characterics and contrast in materials. Wooden walls from top to bottom with built-in doors are marking the entrance to the more private areas such as bed- and bathrooms.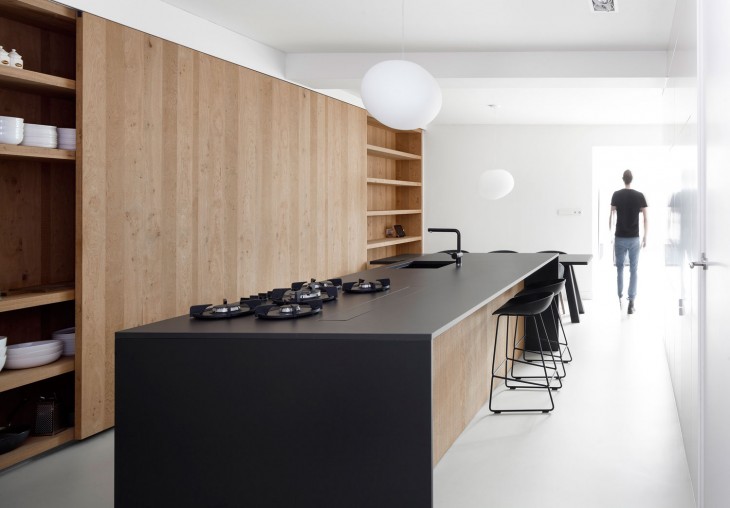 © i29 interior architects / Ewout Huibers