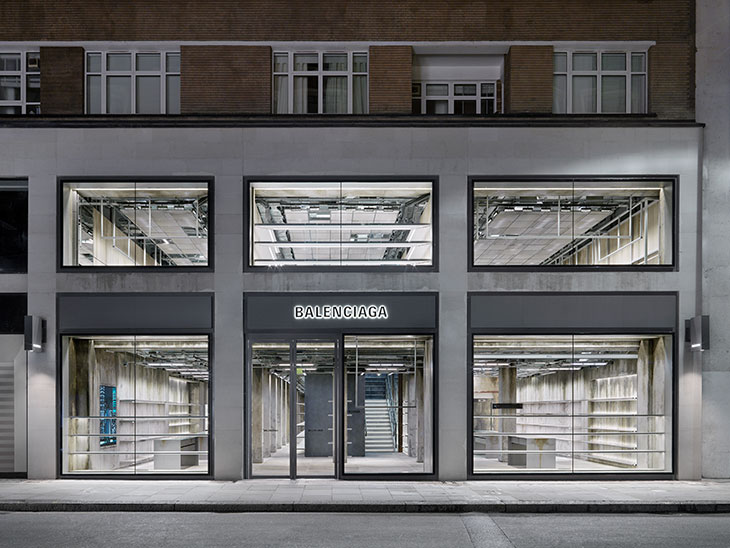 Balenciaga's UK flagship in London moves to a newly renovated space on Sloane Street, one of the world's most exclusive and luxurious shopping destinations. The new modern space debuts Raw, an architectural concept that preserves and augments a site's existing context.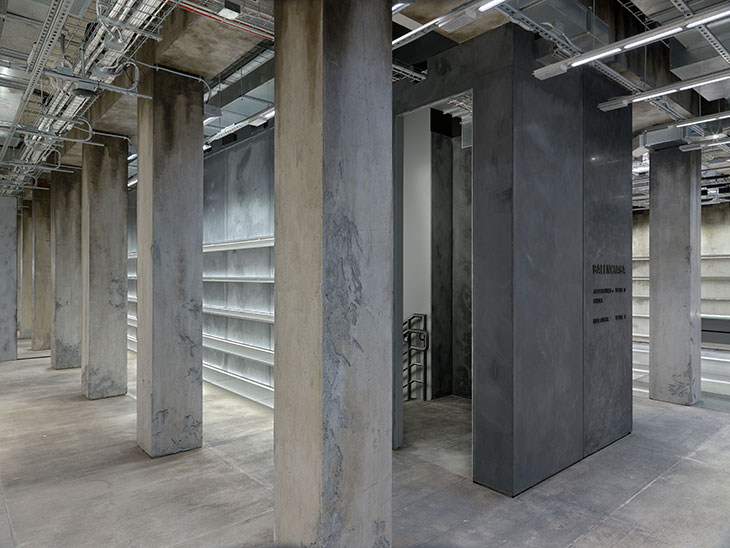 The expanded Balenciaga London – Sloane Street store covers 722 square meters across two floors. An aged façade matches the stonework of surrounding structures, its patination a stark contrast to several large, glazed windows and a backlit Balenciaga sign.
Electrical wires, air ducts, and support beams are all exposed in the interior and can be seen through a metal grate that lines the ceiling. Poured concrete floors are stained and cracked, effecting untreated construction materials. Distressed concrete columns enclose an atrium-like area that lights an unfinished elevator core, a blackened stairwell, and a cross section of the building's historic layers covered in glass.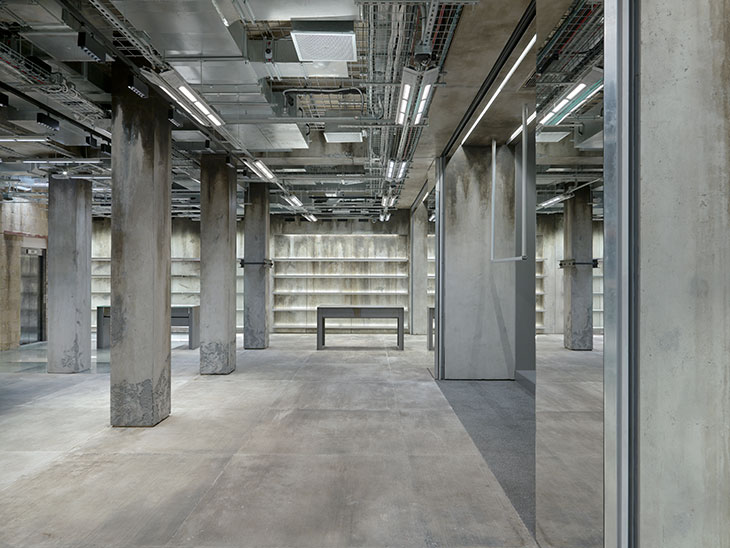 Soft, worn-leather seating subtly disrupts jagged-cut tiled partitions. Corroded metal structures are fitted with polished aluminum displays, punctuating raw surfaces with modern details, like digital video screens, LEDs, and the latest collections: ready-to-wear, bags, accessories, objects, shoes, eyewear, and jewelry for all genders.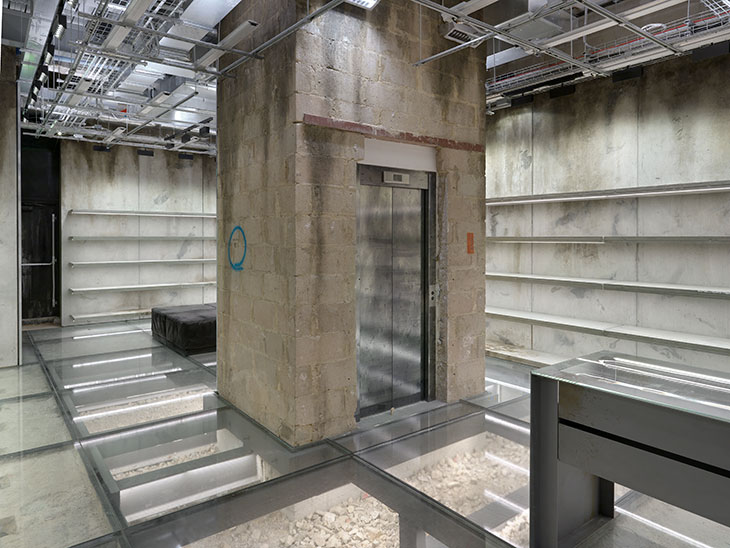 Balenciaga London – Sloane Street is located in 103-105 Sloane Street, London SW1X 9QX, United Kingdom.