Balenciaga is opening the new store in Berlin! The newly designed space will be built into the historic Haus Cumberland. The store will feature an open plan design with over 296 square meters, offering women's and men's ready-to-wear, shoes, bags, accessories, eyewear, and jewelry.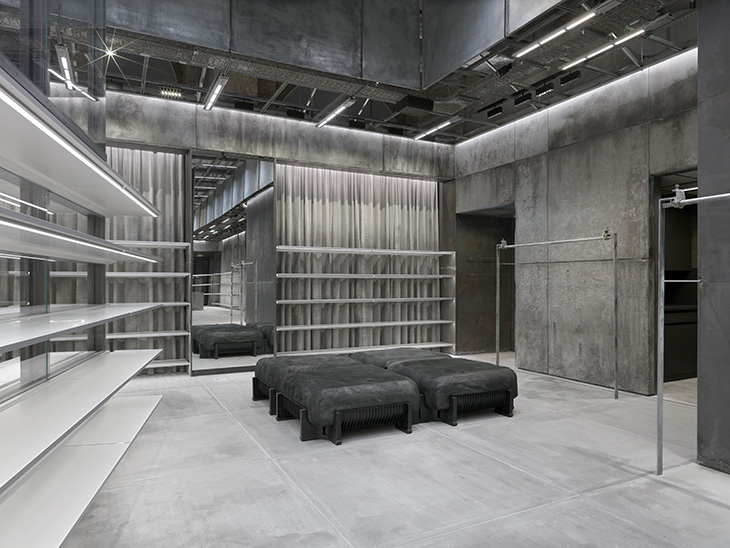 The space will have Balenciaga's Raw Architecture concept, unfinished or in-progress quality, which will contradict with store's mostly polished surroundings. The building's stone façade, windows and awnings are decorated with white Balenciaga logos on black fabric and metal. The design of the interior will consist of poured concrete tiles flooring, cracked and stained concrete panel walls that echoes Berlin's modernist architecture legacy, aged steel ceiling revealing infrastructure of the store and the decay of a century-old building.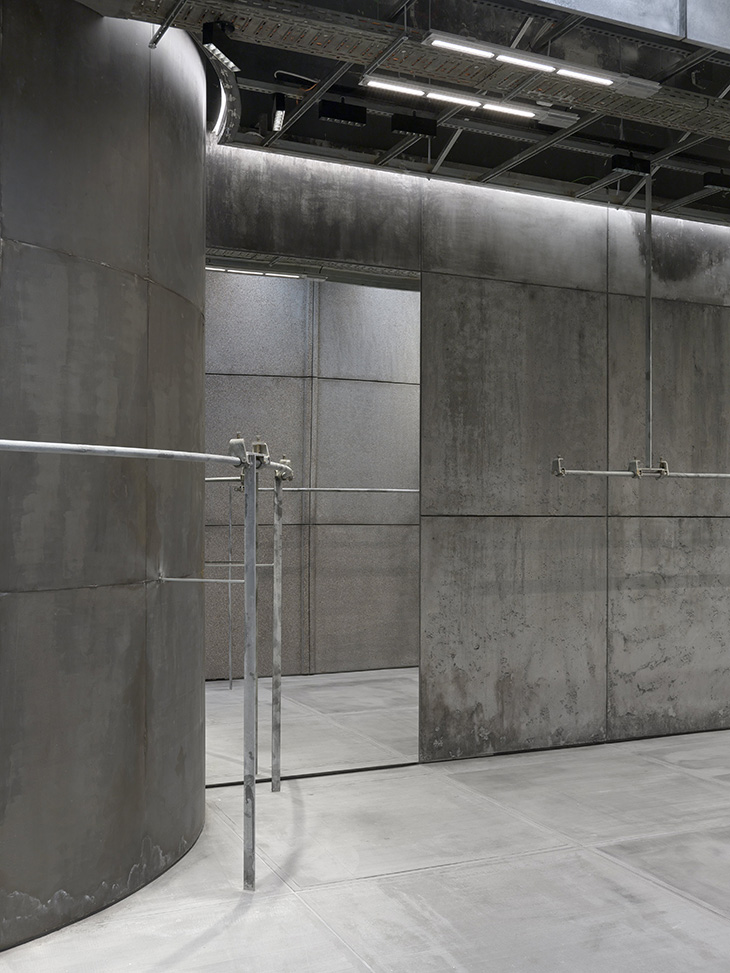 Materials used in the making are monolithic structures in glass and concrete, as well as long stretches of aluminum shelves, display tables, and heavily aged hanging bars. The store represents the urban experience and the complexity of the renowned brand.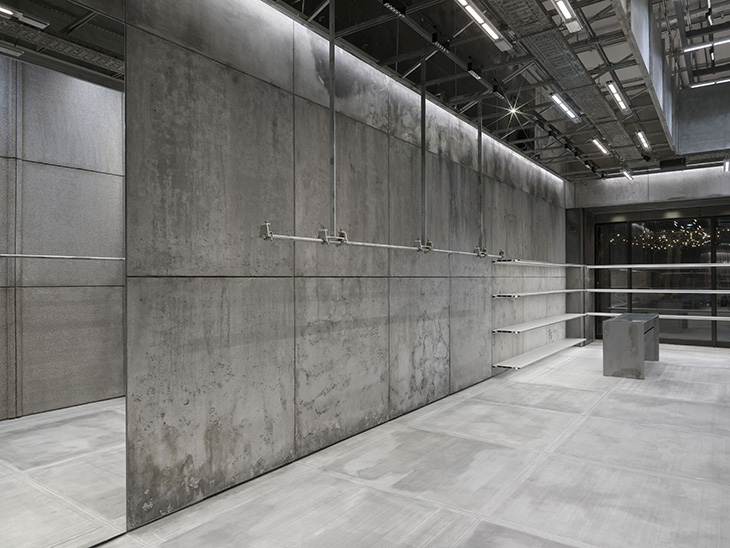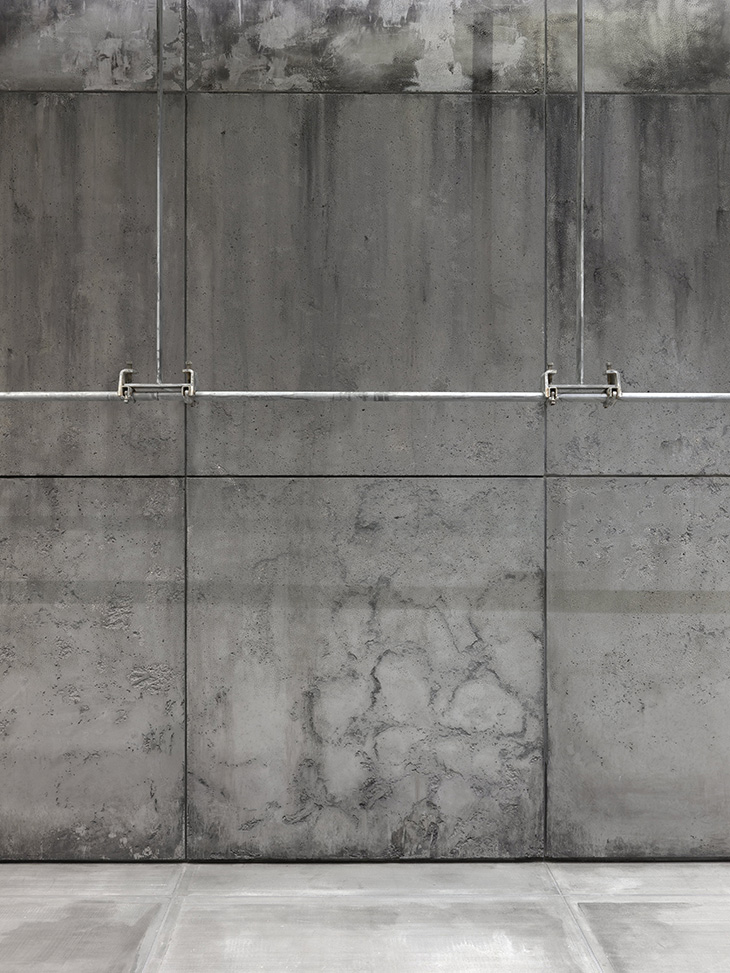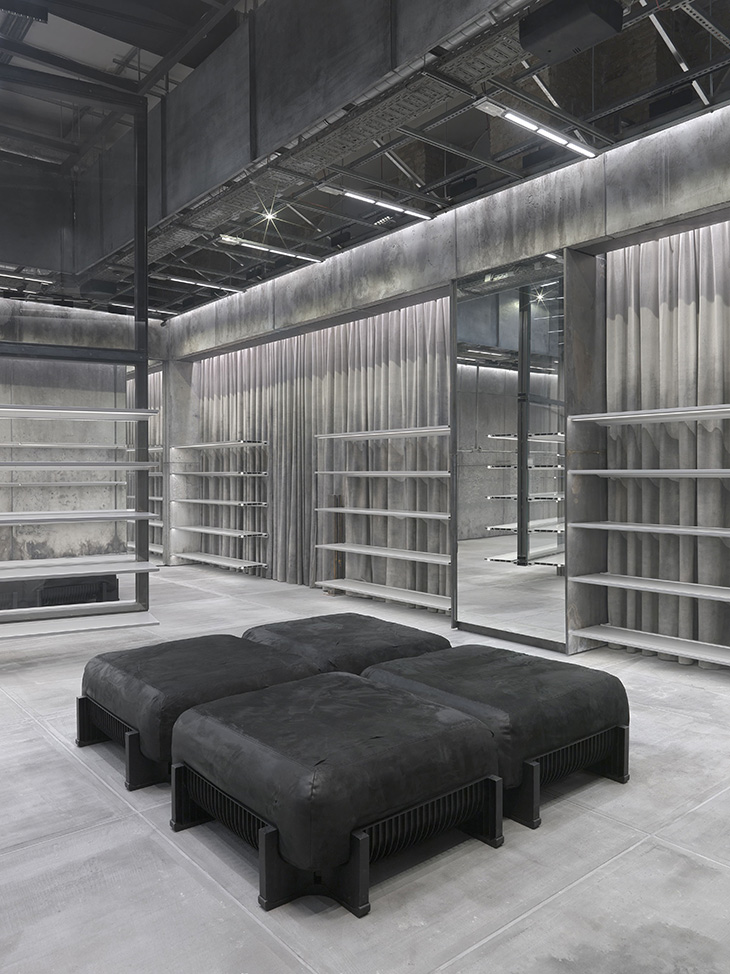 The new Balenciaga store is opening on December 6th, 2021 in Berlin.