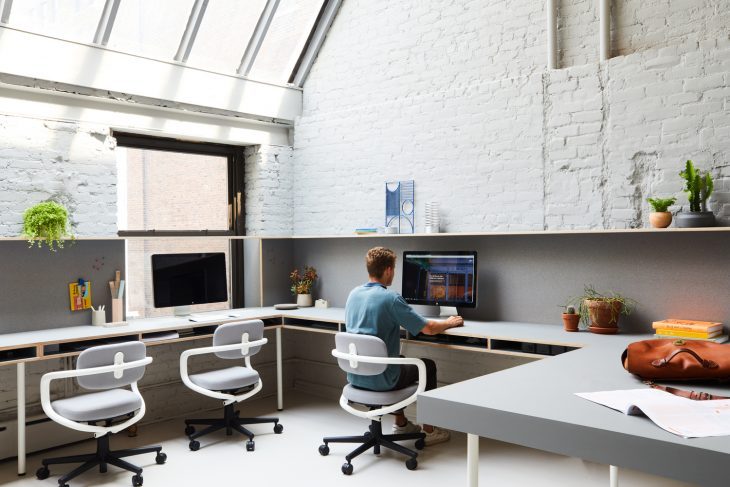 In today's world of technology and digital connection, most careers can be turned into a freelancing opportunity. If you've discovered that working in an architecture firm isn't your cup of tea, you might consider doing it on your own.
Freelancing is the answer to many employee's frustrations. It's grown rapidly, and now 55 million Americans are freelancing in various industries. In total, they contribute $1 trillion annually to the national economy. Even though most freelancers have multiple jobs and employers, more than half say they feel more financially secure than they did in a full-time job.
If you're ready to enjoy greater autonomy, less bureaucracy, and more control over your work, consider becoming a freelance architect, using these tips to get started.
Read more after the jump: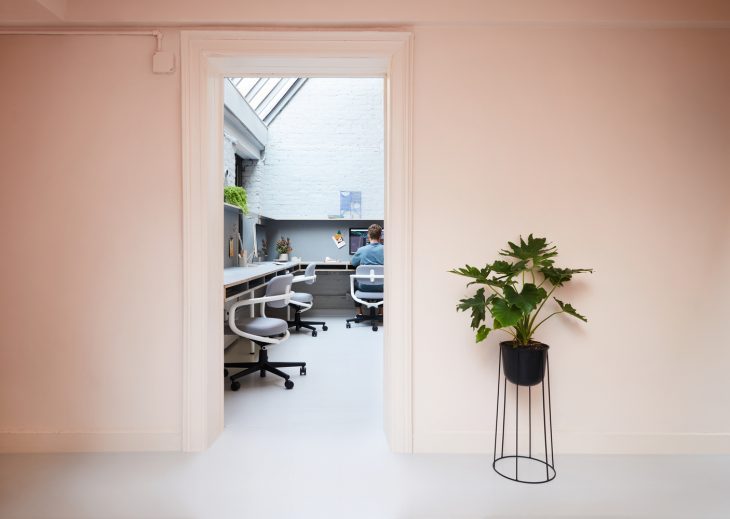 Fulfill the Requirements
All architects must register with the Architectural Registration board in their state. This registration requires an advanced degree (a BA or MA in architecture) as well as passing of the state's architectural exam. You'll also need to demonstrate some experience, whether from an internship, a shadowing opportunity, or a past job.
A freelancer may work as a contract employee without incorporating a business, but there are often better tax breaks if you start your own business. To do so, you must register a business with your state and the IRS. If you create your own business, it also makes you look more reputable to potential clients.
Fulfilling the requirements of becoming an architect in the early stages limits challenges now and in the future.
Choose Who You'll Work For
Freelance architects have two choices for gaining employment: work for a firm or work for individual clients. You may be able to dabble in both categories, but most freelancers choose one or the other.
When deciding who you want to work for, it's helpful to consider the reasons you chose the remote life. If you're looking for greater flexibility, less bureaucracy, sole autonomy over decisions, and shorter hours, contracting with a company is probably not the best option. However, it's often easier to find work and maintain a higher wage. Weigh the pros and cons carefully before making your decision.

Market Yourself
Once you're official, it's time to get your name out there. You'll be competing against long-established firms, and you must present a clear value proposition that sets you apart in the best way. You might talk about your prices, attention to detail, customer service, or another quality that you excel in.
Building a recognizable brand is also essential. As you deliver quality service, your brand will stick in customers' minds, and they'll tell others about your excellent service. This will come with time, but for now, market your logo as much as possible. Consumers gravitate toward things that are familiar to them, so when they need an architect, they're more likely to remember your brand and call you up.
Attending trade shows is one of the best ways to introduce your brand. These events are filled with potential clients who may need your services now or in the future. Set up a striking booth with a customized banner or canopy bearing your name and logo. Pass out business cards and swag items to make your image more memorable.
You'll also need social media pages where you can provide content to and connect with your intended audience. You can chat with clients, post photos of your latest projects, buy ads to increase your reach, and more. Develop two or three social profiles for best results.
Create an Online Portfolio or Website
Your work will speak for itself. Your portfolio is proof that you're a skilled and successful architect. Few clients will engage your services without seeing photos or samples of your work first.
An online portfolio or business website is the simplest way to produce this proof to potential clients. It's easier than ever to develop a website through templates and freelance web designers. You can share your portfolio or website with an interested client using a simple link.
Your website will also help you become more visible to local searchers. If a searcher hasn't decided which company they'll be using for their architecture services, your website may help draw their dollars to you.
You're just a few steps away from running your own business. The steps you take during the preparation process will set you up for success, but there's always room to learn and grow along the way. In the meantime, enjoy your newfound freedom and exciting new career path.
Images by ©Nicole Franzen – Objective Subject Offices by GRT Architects