When it comes to running a successful restaurant, a few of the most important considerations should be the quality of the cuisine, excellent customer service, and a functional and easily accessible layout.
The greatest arrangement is one that allows you to optimize your available space while still placing a high priority on the comfort of your visitors. During busy hours, you want your workers to be able to move freely throughout the establishment while still providing your customers with a calm and memorable eating experience.
Commercial restaurant booths are one form of furniture that some people believe is necessary for a successful restaurant layout to be successful.
What Are the Restaurant Booths?
Booths are one of the most popular forms of seating offered at diners, high-end supper establishments, and other restaurants of various types, including fast food.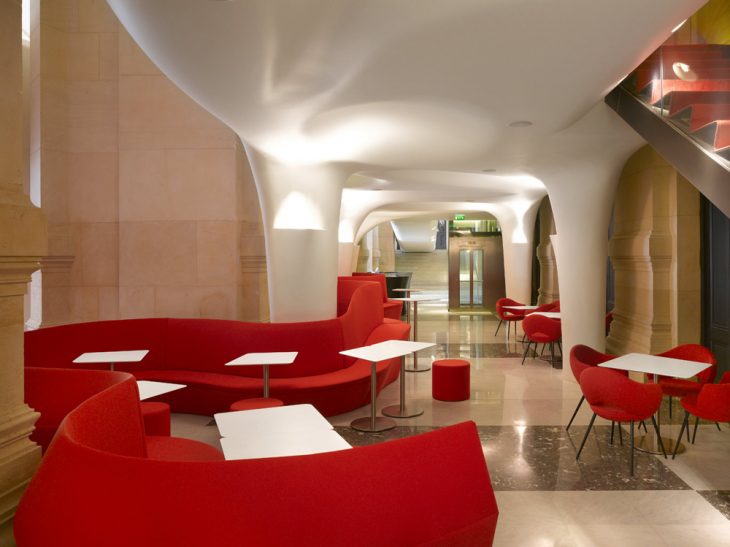 They are constructed from a number of banquettes that have been placed to provide consumers with an intimate and comfortable seating choice. There are numerous alternative arrangements for banquettes, including a face-to-face layout, a horseshoe arrangement, and a U-configuration, among others. The arrangement of restaurant booth seats back-to-back helps restaurants to make the best use of their available sitting space by maximizing capacity.
Booths are ideal for small parties that want to enjoy their meal away from the hustle and noise of the rest of the restaurant. Because of its comfortable and private setting, which places an emphasis on privacy, booths are ideal for small groups.
Restaurant Booths vs. Banquettes
A person who refers to their restaurant sitting as "banquette seating" may refer to restaurant booths or another sort of seating arrangement depending on who is talking to them.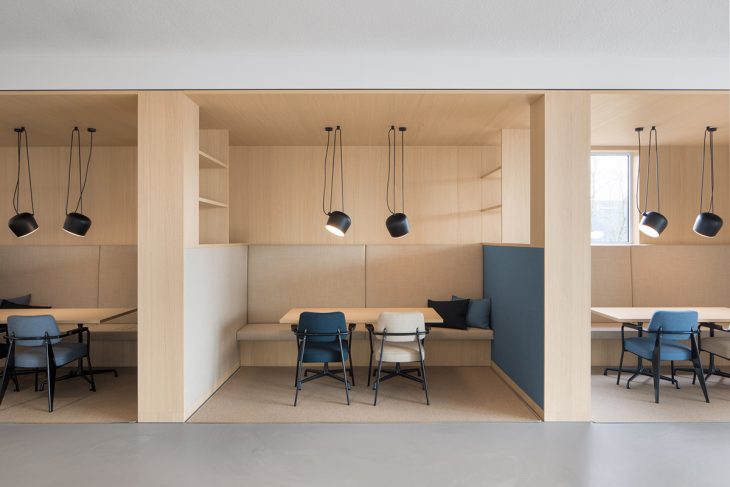 When it comes to banquette seating, it refers to upholstered benches that are linked together to form booths, or they may be utilized on their own or erected along a wall to maximize available space. In restaurants where banquettes are utilized, they are typically coupled with a pedestal table, which can be used alone or in conjunction with another seat, depending on the arrangement of the space.
Restaurant Booth Sizes
The ideal booth size for your restaurant will be determined by the dimensions and arrangement of the room. Booths are available in a range of sizes to accommodate a variety of different areas and varying numbers of consumers.
Before deciding on your commercial booths, take measurements of your area and visualize your perfect restaurant arrangement. Remember that, in an ideal situation, your restaurant will not be completely empty, so consider how your customers and employees would move around the furnishings in your area.
If you want inspiration, you may look at photos of booth configurations and layouts from comparable restaurants on the internet to help you determine what would work best for your company.
Booths are available in a variety of heights, widths, and styles, including the ones shown below.
Deuce Booths
These sorts of booths may accommodate two persons at a time, one on either side of the table. Each of the ten booths is set up in a face-to-face format with the other ten booths.
Single Booths
Single booths are booths that have only one side and are generally located at the end of a row of booths. These are also referred to as "one-of-a-kind banquette chairs."
Double Booths
Double booths are two single booths that are positioned back-to-back in an aisle to provide consumers with a variety of seating alternatives.
Split Booths
Essentially, split booths are banquette seats that have booth seating on one side and restaurant chairs on the other, with a table in the middle.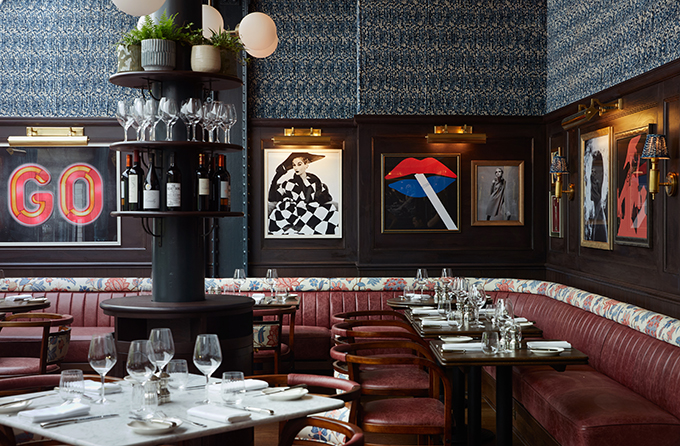 Custom-Shaped Booths
If you have a unique area in your dining business that you would want to provide with seats, bespoke commercial restaurant booths may generally be purchased on a custom basis. Half-circle or three-quarter booths, for example, are not the standard booth size, but they may be requested to accommodate bigger groups, and smaller booths can be purchased to fit into tight nooks or alcoves in your restaurant.
Restaurant Booth Tables and Bases
Tables used in between booth seats are often rectangular or square in design, since they are the best match for the size and shape of the booth seating when coupled with each other.
The most often used materials for booth tables are solid wood or laminate, which are both attractive options. Even while laminate is more adaptable, easier to clean, and less expensive than solid wood, hardwood booths (butcher block or plank) may provide a more refined aesthetic depending on your establishment's décor style.
The foundation of the table is entirely up to you, however cantilever table bases may be a good option if you want to optimize the amount of legroom available to your guests. In addition to providing more room beneath and around the table and booths than traditional table bases, these bases also attach the table to a wall rather than to the floor.
Materials for Restaurant Booth Seating
The aesthetics of your institution, the durability of the material, how comfortable the booth will be to sit in, and how simple it will be to clean should all be taken into consideration when selecting the material for your commercial restaurant booth. The following are some of the most commonly used materials for booth seats in restaurants.
Vinyl
Vinyl is an excellent choice for family restaurants or diners since it is easy to clean and wipe down, and it is available in a broad range of colors and designs.
Linen
Linen is another option for a more casual booth upholstery material. As a natural and resilient material, linen is ideal for use in outdoor eating areas or patios because of its low care requirements.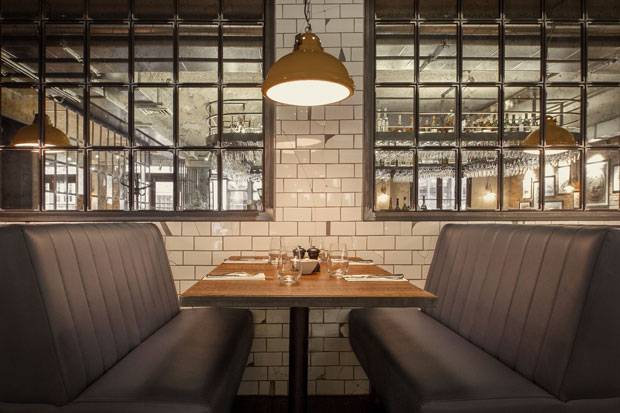 Leather
For those seeking for a classy and traditional material for their restaurant booths, leather is an excellent choice.
Leather, whether fake or real, is a sturdy material that can endure the rigors of a busy restaurant environment. Faux leather is generally available in a number of various colors and designs, and it's easy to clean with a moist sponge or towel.
Conclusion
Seating management is just as important in the restaurant industry as providing high-quality cuisine and service. The majority of customers go to restaurants to relax and eat wonderful meals with their family and friends. Only a tiny number of individuals visit a restaurant and purchase food since, if it's about enjoying the cuisine at home, they can easily buy it online from the restaurant.
As a result, supplying customers with restaurant booths is a fantastic concept for increasing sales. However, if you are not aware of the varied sizes, materials, and measurements, you may end up ruining the luxurious appearance of your restaurant. As a result, when purchasing them, keep these considerations in mind to ensure that the luxurious appearance is not compromised.