Casa do Passadiço, Portugal's premier interior architecture firm, is opening their first store and showroom in Lisbon. The 200-square-meter boutique and showroom is set in an historically-classified building from 1900 on Avenida da Liberdade, the city's most prestigious luxury shopping street. Discover more after the jump.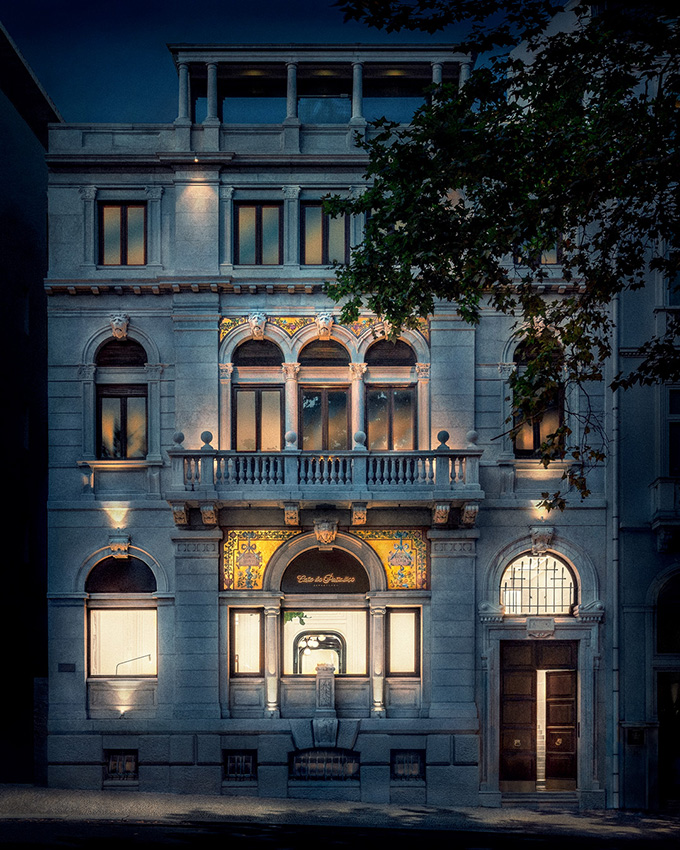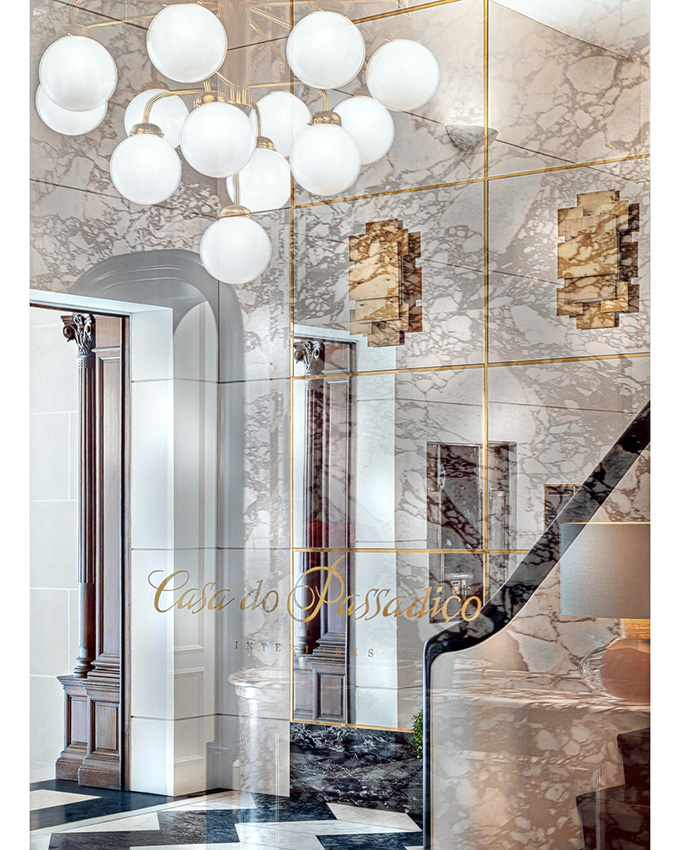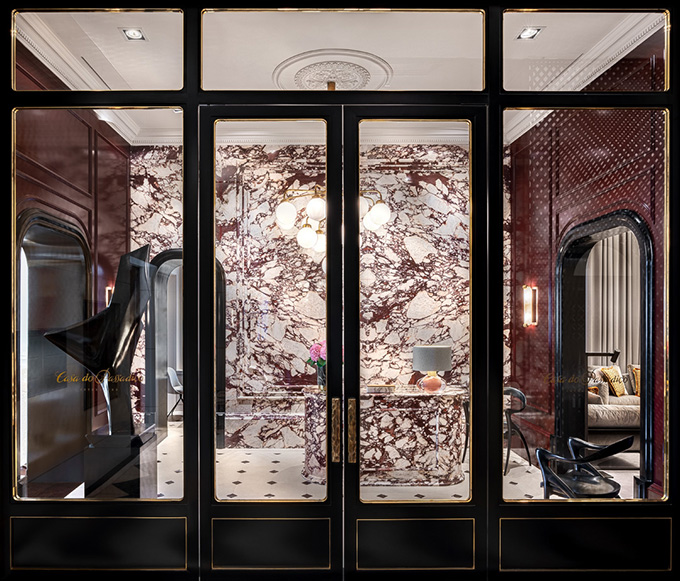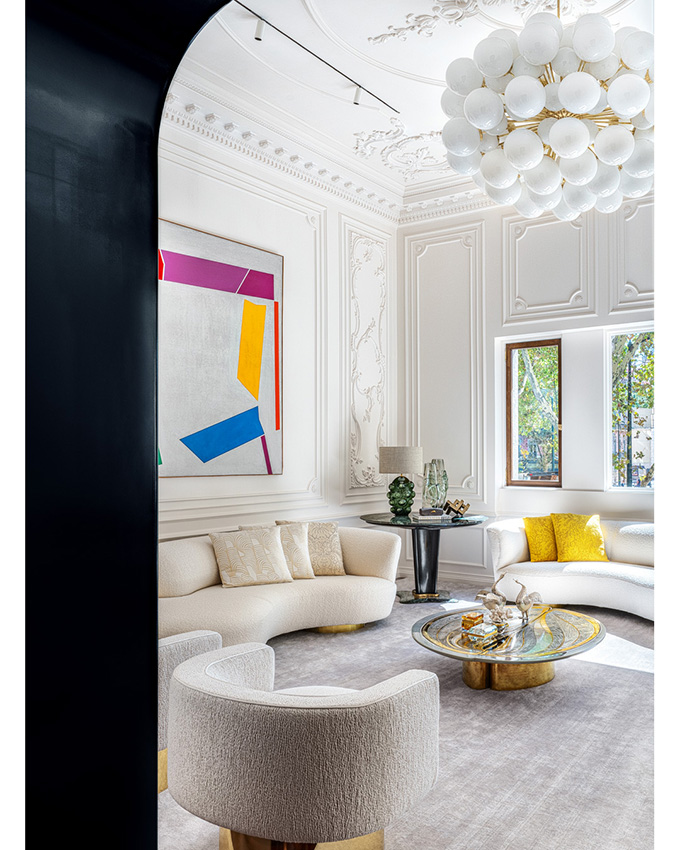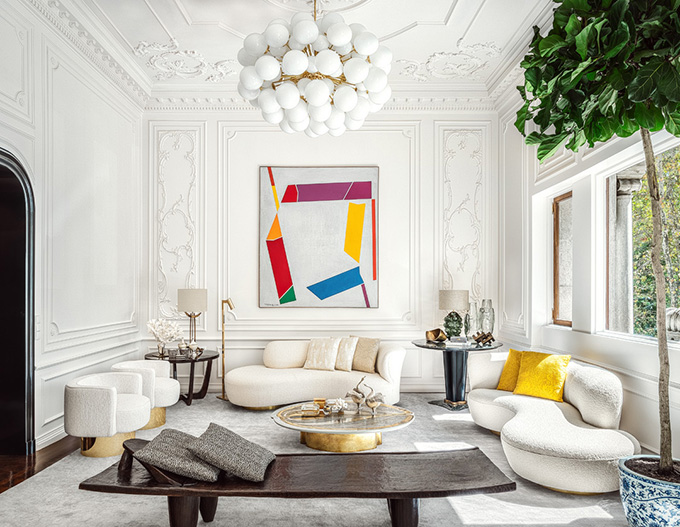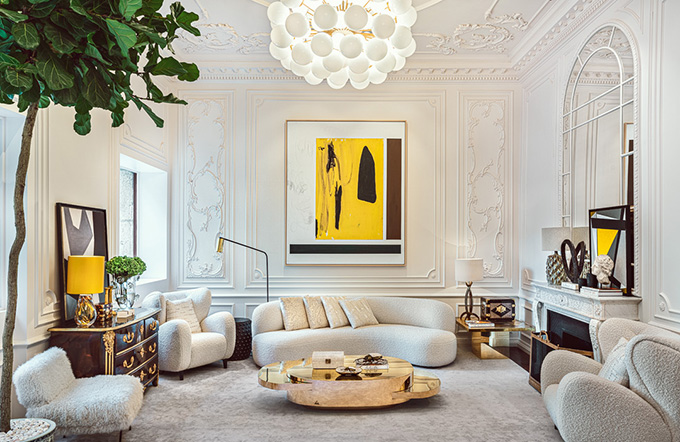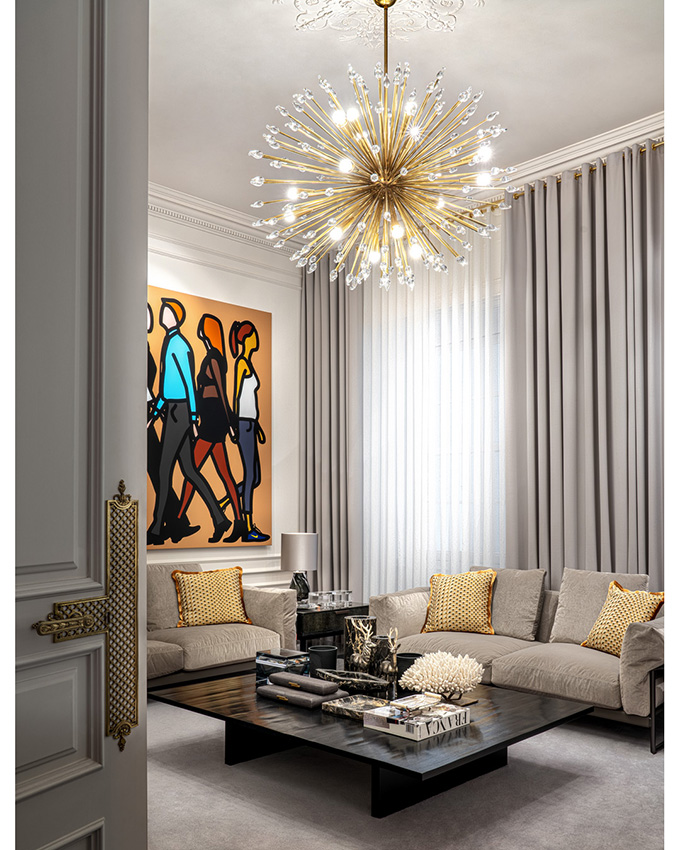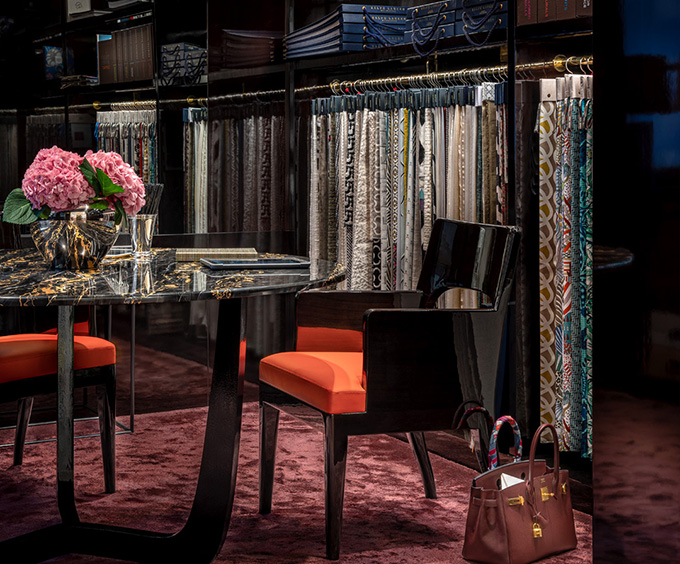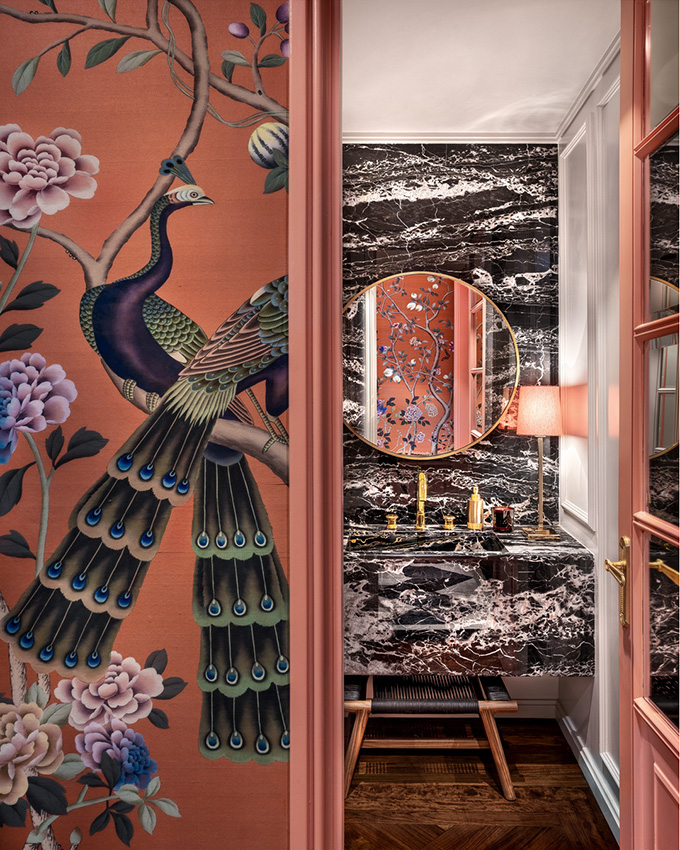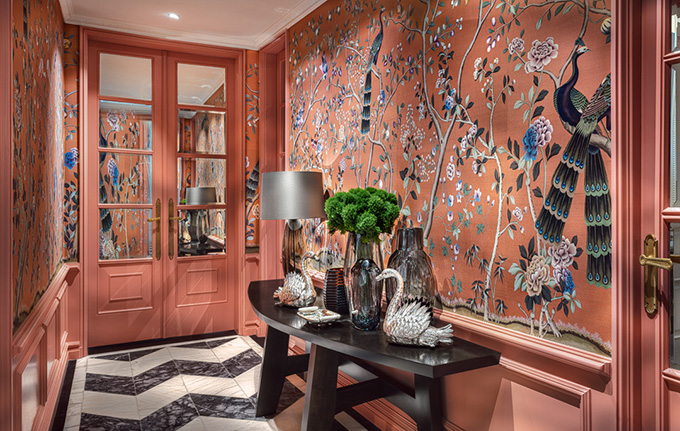 The store offers objects and furnishings designed by the interior architect duo Cláudia and Catarina Soares Pereira, as well as from high-end design firms. Casa do Passadiço will also offer an array of antiques, sculptures, and paintings curated by the sisters, "like a showcase of our interior design work," Cláudia Soares Pereira says. With soaring ceilings, rococo plaster moldings, and Brazilian oak parquets, the space is deeply turn-of-the-century. But as with all Casa do Passadiço projects, the sisters have updated it with their signature style, which they describe as "reinterpreted classical." Walls are painted in rich, warm hues such as persimmon, covered with calacatta viola marble, or papered with De Gournay's hand-painted chinoiserie wallpaper; furnishings are contemporary, many designed and crafted by the Casa do Passadiço ateliers and artisans; lighting is midcentury gold sunburst sputnik chandeliers.
Additionally, important original pieces from an influential roster of designers and artists will be on display, including amongst others: Gabriella Crespi, Vittorio Dassi, Armand Jonckers, Eric Schmitt, Vladimir Kagan, René Roche and Willy Rizzo. "We like combining the 1960s and 1970s with the contemporary", Claudia Soares Pereira says. "It's a real eclectic mix that brings together our taste for historic and contemporary interiors.
Find out more at www.casadopassadico.com