Interior Design
Where to Start in Your New Home Renovation
By |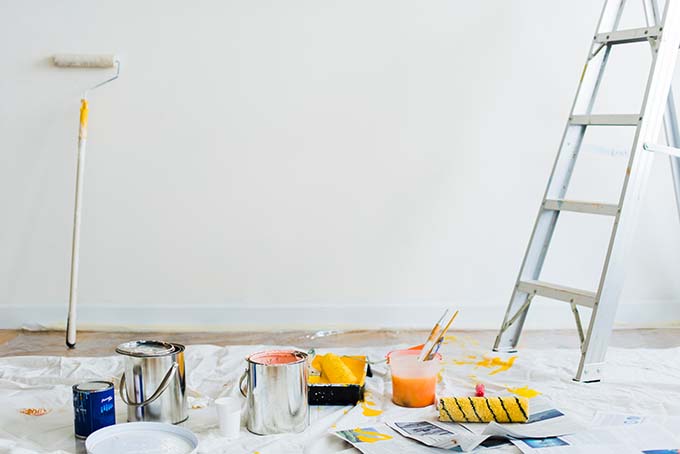 Knowing where to start in your new home renovation is a task that takes time. Once you know where to begin, you can purchase materials, hire contractors, and get to work. There are several factors to consider before beginning a home renovation project. These factors include budgeting, researching, designing a floor plan, knowing your countertop options, and deciding on the style and functionality for your space. Continue reading to discover where to start in your new home renovation.
Know Your Financial Limits
Creating a budget for your home renovation project is step in figuring out not just where you will start, but how far you can go. Without creating a budget, you risk spending too much money and not having enough to finish, and your end result might not bring you the satisfaction you thought it would. It's important to budget out costs for things like materials and labor. It's also a smart idea to save some extra money for any repairs if things go awry or if you need some extra updates after your project is complete. Having some extra cash budgeted in for finishing touches is a must.
When planning a budget for your home reno, make sure you ask yourself what you can afford. Take the time to consider which parts of your home you will renovate fully, or just do partial updates. Another important aspect to consider when budgeting, is deciding on which materials or items you can't live without. Is there a special countertop material you've always dreamed of having? Budget it in.
Lastly, don't forget to fit appliances into your financial means. Appliances are usually the last part of installation for a home renovation, but they are that last touch that can make all the difference. Be sure to have the money you need to get the appliances that will make your home complete.
Research Your Options
Researching your options is right up there in importance next to budgeting. This may take a considerable amount of time, but it's well worth the effort. Take the time to find out what all of your options are when it comes to paint colors, countertop materials, appliances, floor plan, style, and functionality.
To research the vast amount of options you can browse through magazines or browse the internet and use home improvement sites to help you do so. You can also visit your local home improvement store to see what options they offer. Consider speaking with a store associate about all of the different options they have in the store. Lastly, talk to friends, family, or acquaintances that have done similar home renovation projects. They'll be able to offer you their ideas and suggestions.
Sometimes there are also real estate showroom homes that you can visit to generate a visual in your head. Visiting these gorgeous homes opens you up to a ton of variety when it comes to everything that makes a home beautiful. By visiting these "open-house", you can glean ideas that you find suit your taste and vision for your home renovation project.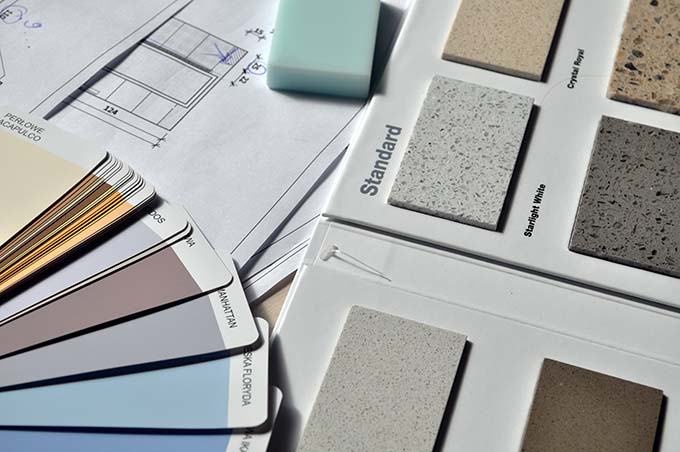 Floor Plan Design
It goes without saying that knowing how large the spaces you will renovate will be, is a crucial starting point. Being familiar with the size of the home you're working with will help you match your renovation needs to the options that you have researched. Depending on the size of your house, or the space you will renovate, your needs, research, and budget may change.
Factor in the type of home will renovate, whether it be a one story, 2-story, townhome, apartment, or condo. The floor plan for these different homes vary greatly and make a difference when renovating. Once you know what type of space you're working with you can decide on a floor plan design.
A popular floor plan trend for the past few years has been the open-concept design. An open-concept floor plan is one in which several spaces of your home are "open" meaning there are less barriers like walls separating these spaces. An example would be a Kitchen that has no wall separating the space from the family room or dining room. This floor plan gives the illusion of a bigger home and may be a design you want to consider if you're looking to maximize on any small homes or spaces.
Countertop Options
More than likely every new home renovation will require the installation of a countertop, if not more than one. Countertops are the eye-catching element of kitchens and even bathrooms. The countertop not only lures you in with its aesthetic, but it's also a very functional element of any home. It's important to know what kind of countertop you want and how you will use it. Functionality and style always go hand in hand.
A popular and elegant choice for many homeowners is the marble countertop. Marble is a luxurious material for any kitchen or bathroom countertop, but it does require consistent maintenance and care. For example, Marble, has a huge variety of natural stone colors to choose from when you are renovating your home. Marble countertops are susceptible to damage if not properly care for because they are a porous material. This means they are prone to scratching, etching, and staining. This can be avoided by sealing your countertop one to two times a year, every one to two years. Also, avoid high-heat contact with your marble countertop surface.
This popular countertop choice is most notable for its gray veining or "marbling" throughout a slab. Marble typically comes in white and light colors, but there are other varieties available.
It's no secret that marble is pricier than other countertop materials, but it's a top choice for a reason. Marble is highly durable, meaning you can enjoy its beauty and functionality for years to come.
There are other choices available as well, such as granite, ceramic, cement, stainless steel and many more. Usually natural stone countertops will cost more money than other synthetic materials like laminate. Laminate is one of the cheapest varieties because of its low durability, but it is still a functional option.
Starting your Renovation
Knowing where to start in your new home renovation is a combination of several factors. Determine how you will use a space and marry that concept with your budget, functionality, and style. Taking the time to research your starting point will allow you to feel confident going into your new project. By doing so, the end result will be just what you envisioned.