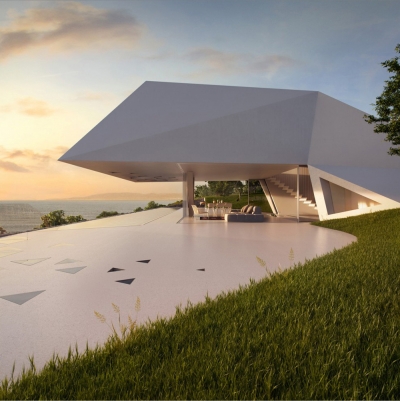 Project: Villa F
Designed by Hornung and Jacobi Architecture
Collaborators: Peter Thomas Hornung, Elsa Katharina Jacobi, Jan Escher
Size: 220 m2
Location: Rhodes, Greece
Website: hornungjacobi.com
German based Hornung and Jacobi Architecture practice has designed Villa F, a 220 square meter luxury home shaped for a location in Rhodes, Greece.
For more images as well as the architects' description continue after the jump: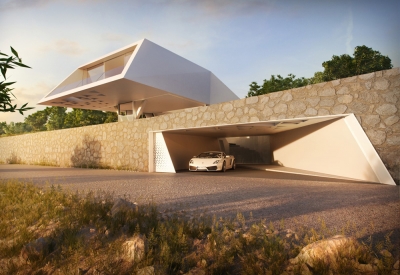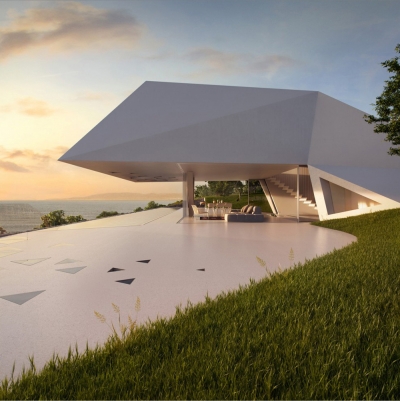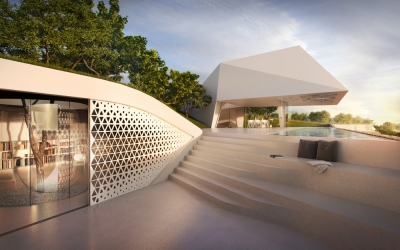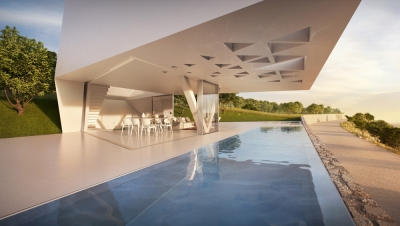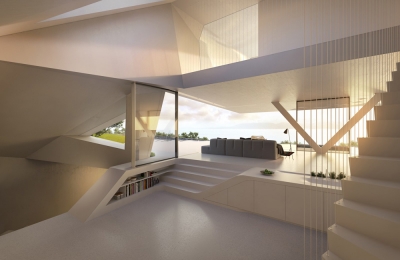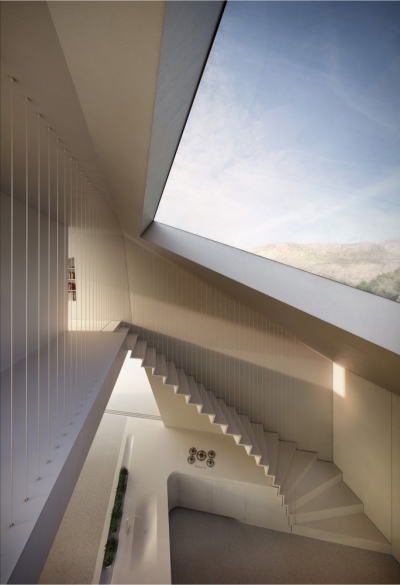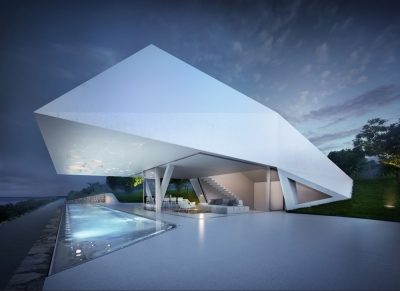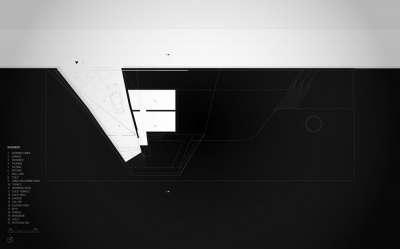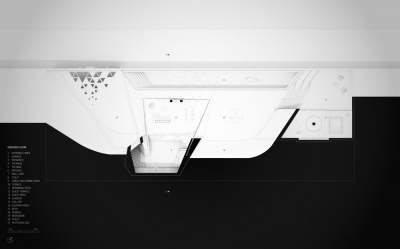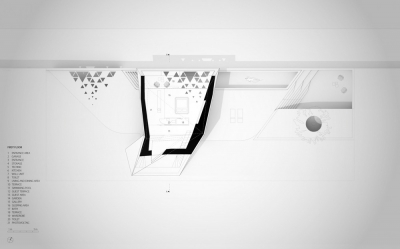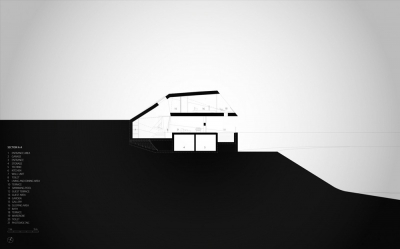 From the Architects:
The site of the holiday home in Rhodes/Greece yet possess characteristics and outstanding qualities, which we only attempted to frame with our design.

The site is located three meters above a coastal road, which is bordered by a natural stonewall that has been equally continued for our proposal. On the one hand the continuation of the found wall generates a high level of privacy, while on the other hand it relates to the given situation in this area, which we were tempted to preserve as much as possible. The holiday home was designed for a couple. They wished a separate area for guests, which we mostly embedded in the given topography by integrating the shady tree population and without generating an equally visible volume.

At first sight the typology of the building seems to be strange compared with the context. However this first impression will be refuted by the choreography of the building, which is precisely orientated at the context. While from a formal point of view the building relates to the rocky and washed away shoreline, the entrance was generated by an interruption in the continuous natural stonewall, which leads one at first "under" the site. Skylights show the path up to the main living area. The generated twist focuses our sight towards the ocean, whereas the surrounding walls only serve as a frame of the context. Thus a spatial division of the different uses was avoided where possible, as well as a differentiation of interior- and exterior spaces. Most important was to prevent a limitation of the magnificent view.