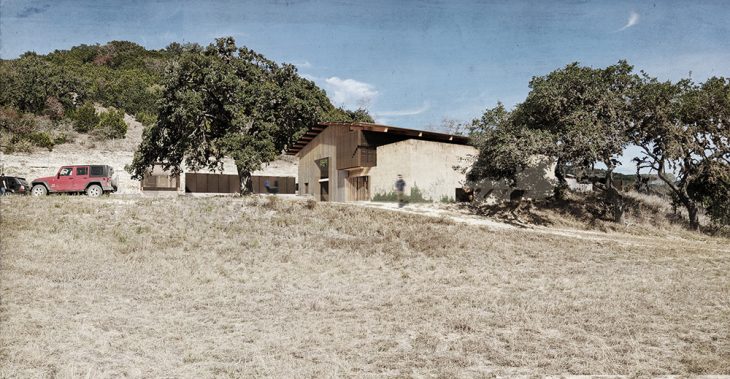 Austin/San Antonio based architecture and design firm Clayton Korte designed this modern winery in Medina, Texas. The design concept for Medina Winery repurposes an existing barn and goat shed, merging it with a contemporary addition to create a sophisticated amalgam of new and old.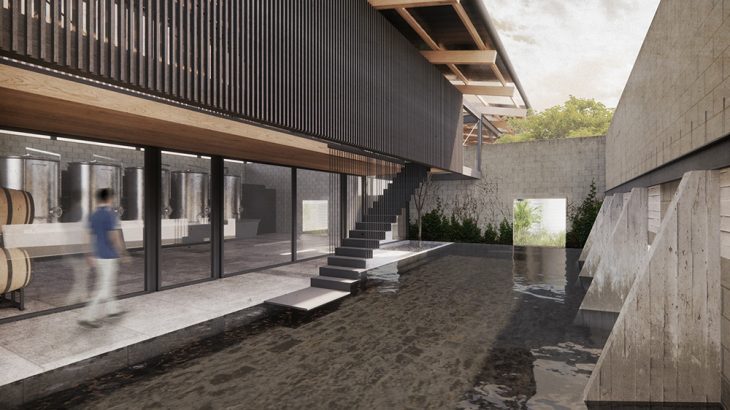 From the architects: Incorporating the masonry walls of an existing barn and goat shed, the design concept for the Medina Winery reflects a farmer's approach to winery operations: a facility that embodies pragmatism, simplicity, and flexibility.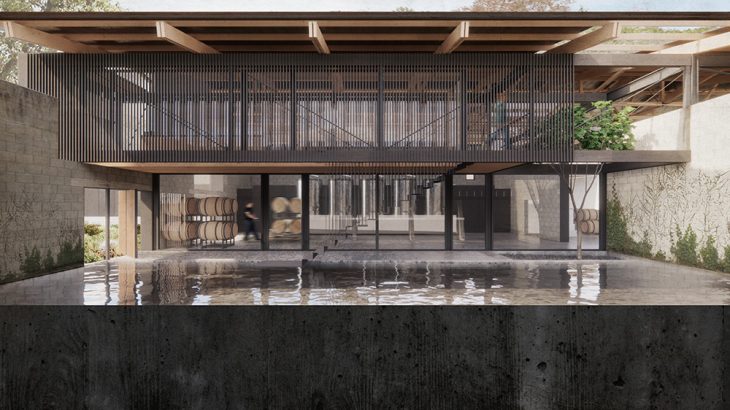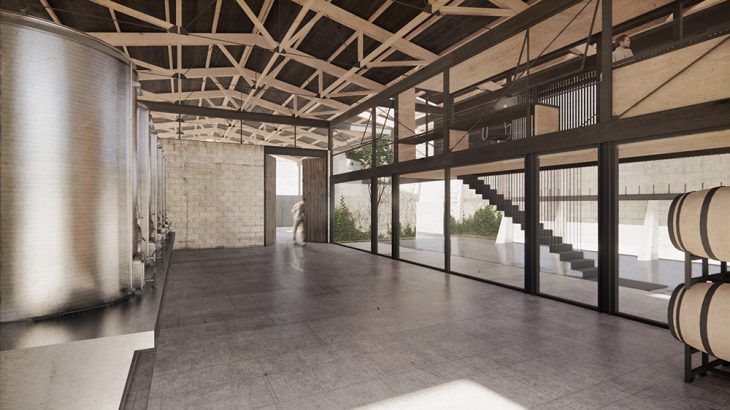 The 7,271-square-foot design organizes a diverse collection of spaces under one large gabled roof. Existing masonry walls enclose an entry courtyard that connects directly to a double-height fermentation room, blurring the line between interior and exterior spaces. North-facing clerestory windows flood the interiors with natural light while carefully curated openings in the masonry provide views to the surrounding oak trees and vineyard. A shallow reflecting pool in the courtyard provides evaporative cooling as prevailing southeastern breezes flow through wall openings and the building. A second level "trussed" tasting area spans between existing walls, serving as a transitional bridge between the courtyard and fermentation room. A 2,085-square-foot covered crush/bottling deck provides open, flexible space for harvest activities and storage for equipment and picking bins, with direct access to the barrel storage cave portal diving into the hillside. In addition to the repurposed structures, a simple palate of robust, durable, regionally available materials is planned that will withstand the particularly dry climate, while remaining environmentally authentic.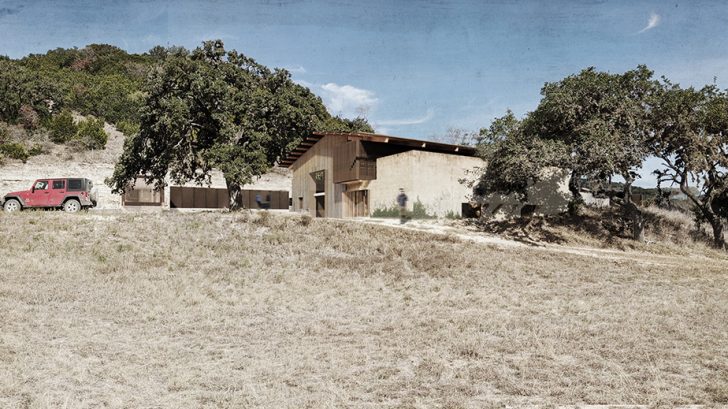 Clayton Korte design team
Brian Korte FAIA, Principal
Camden Greenlee
Find more projects by Clayton Korte: claytonkorte.com