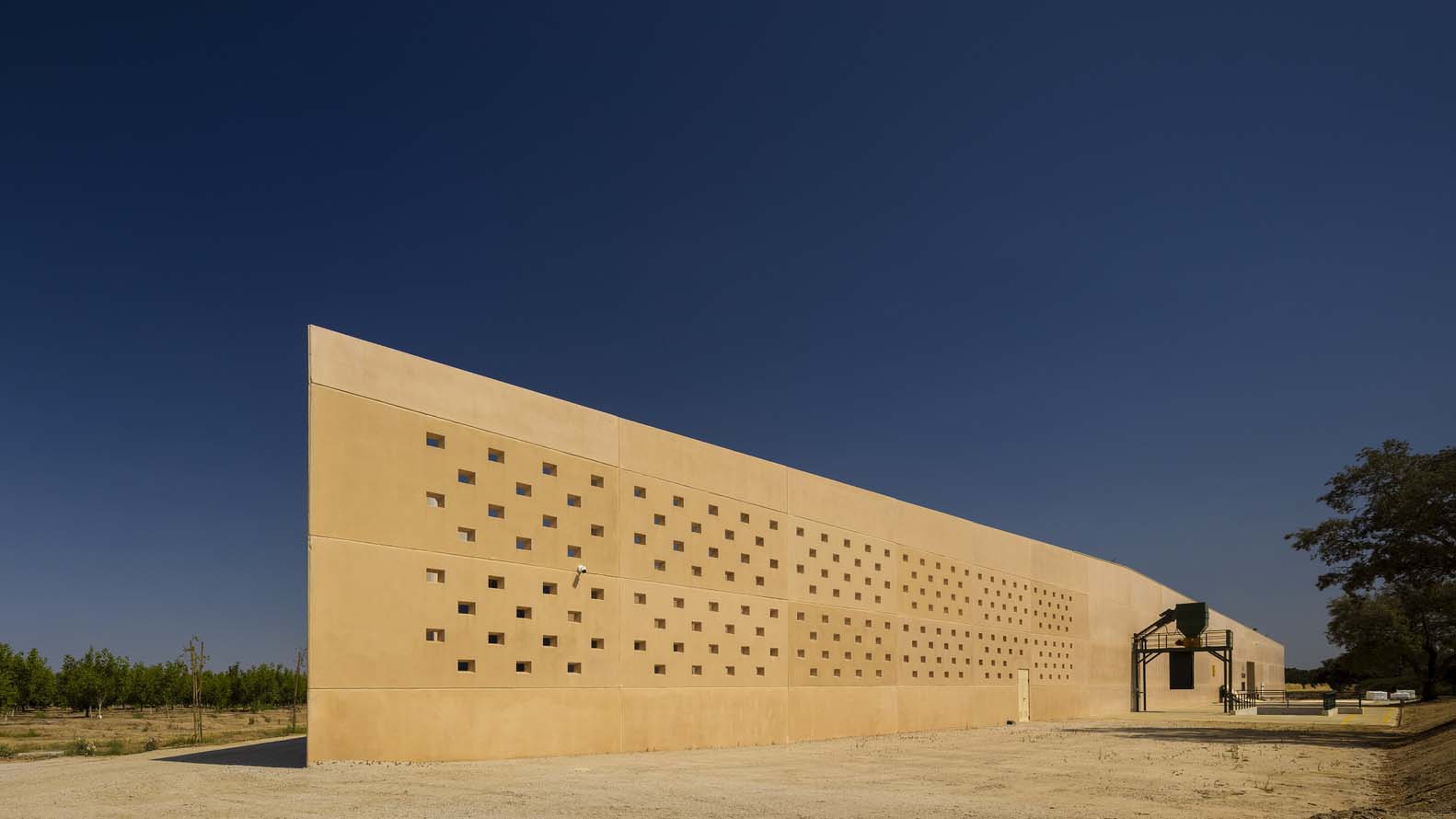 ARC Arquitectos have recently completed their latest project in Herdade das Atafonas, Portugal – Nogam Walnut Factory. The factory occupies around 11,000 square meters and is situated near Herdade das Atafonas in the Municipality of Évora. The walnut processing facility was an effort to adapt to programmatic and geographic constraints in addition to legal constraints. It was determined to distribute the program around a central courtyard, starting from a triangular reference shape provided by one of the regulatory requirements.
The walnut processing unit's program operated continuously and was simply modified for the suggested "circular" approach. The walnut drying zone should be positioned in favor of the dominant winds, which was one of the initial presumptions to be taken into account for the program's distribution. In order to facilitate easier air circulation, patios and spaces with perforated walls were also created close to the drying area for this reason. The remainder of the program was subsequently built from this point, both functionally forward and backward, with the receiving area coming before the drying area and the storage finished product and dispatch area coming after the area drying area.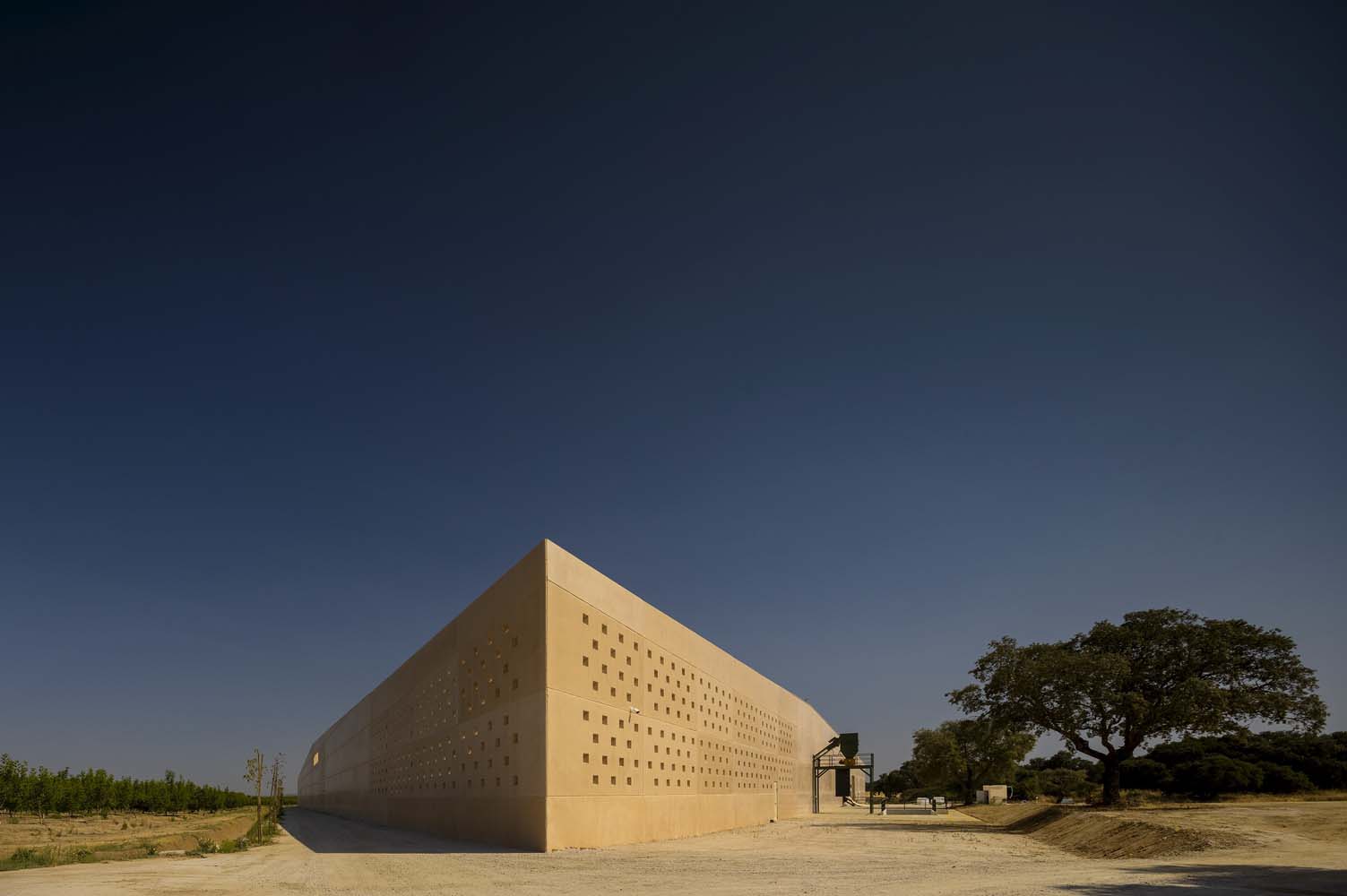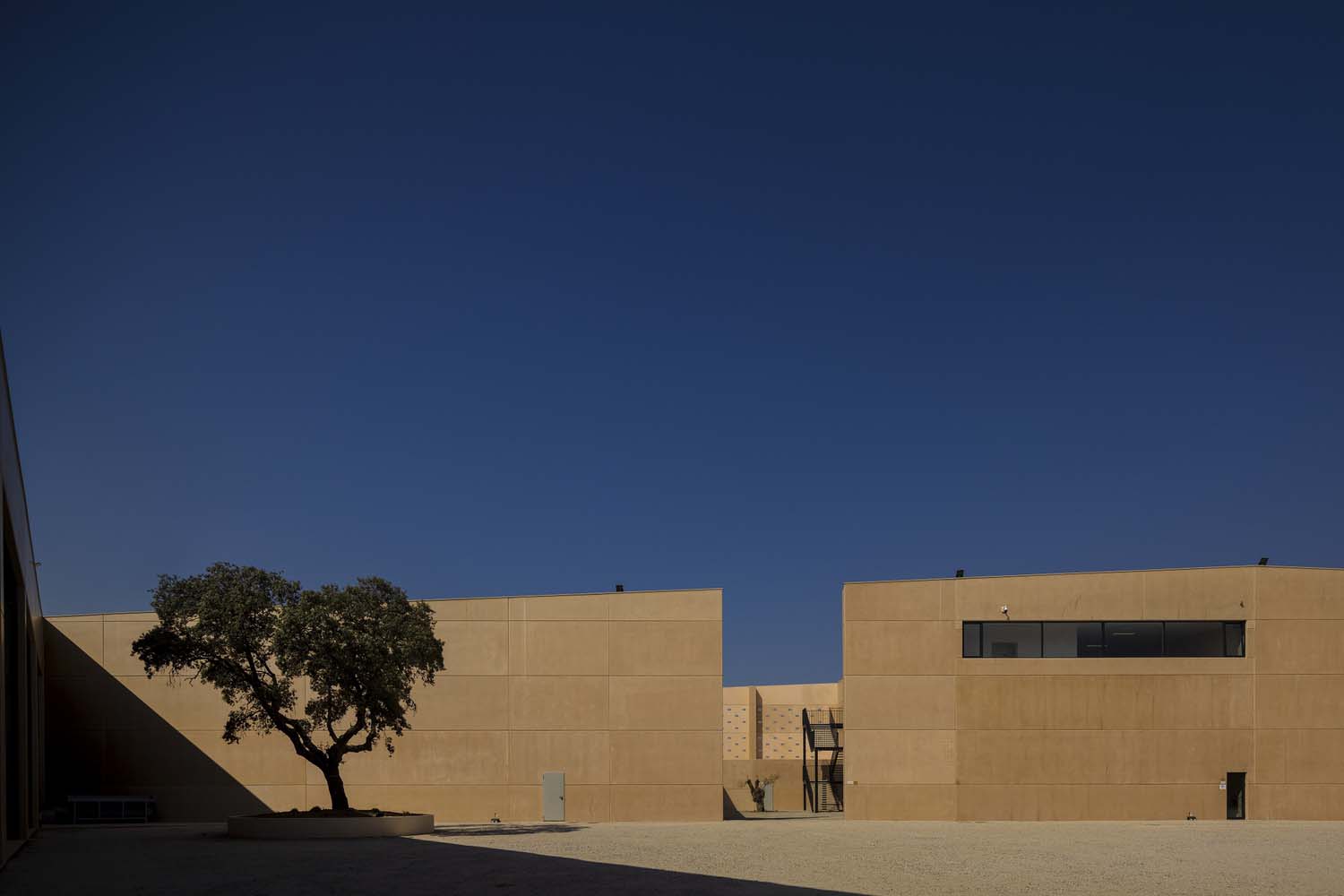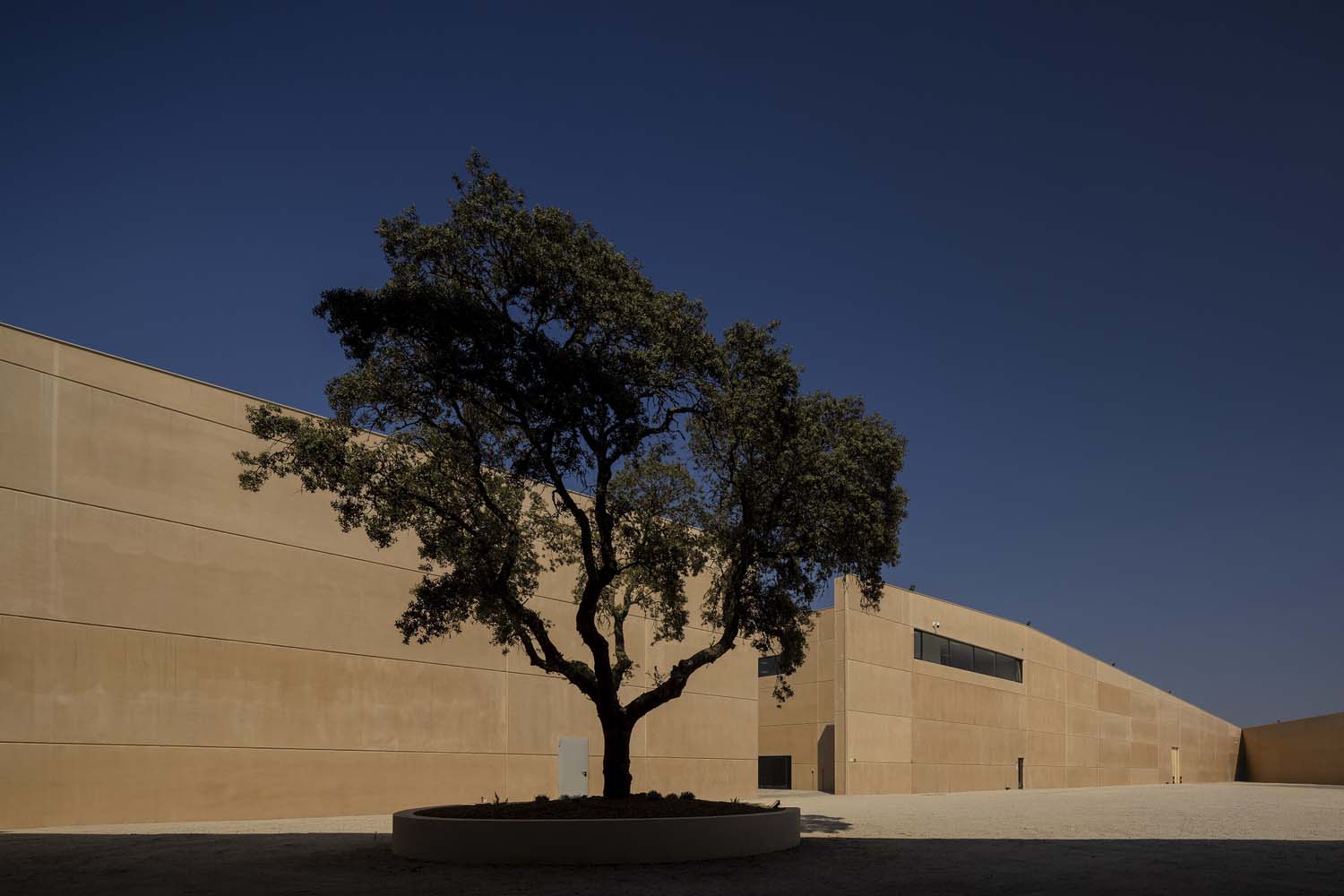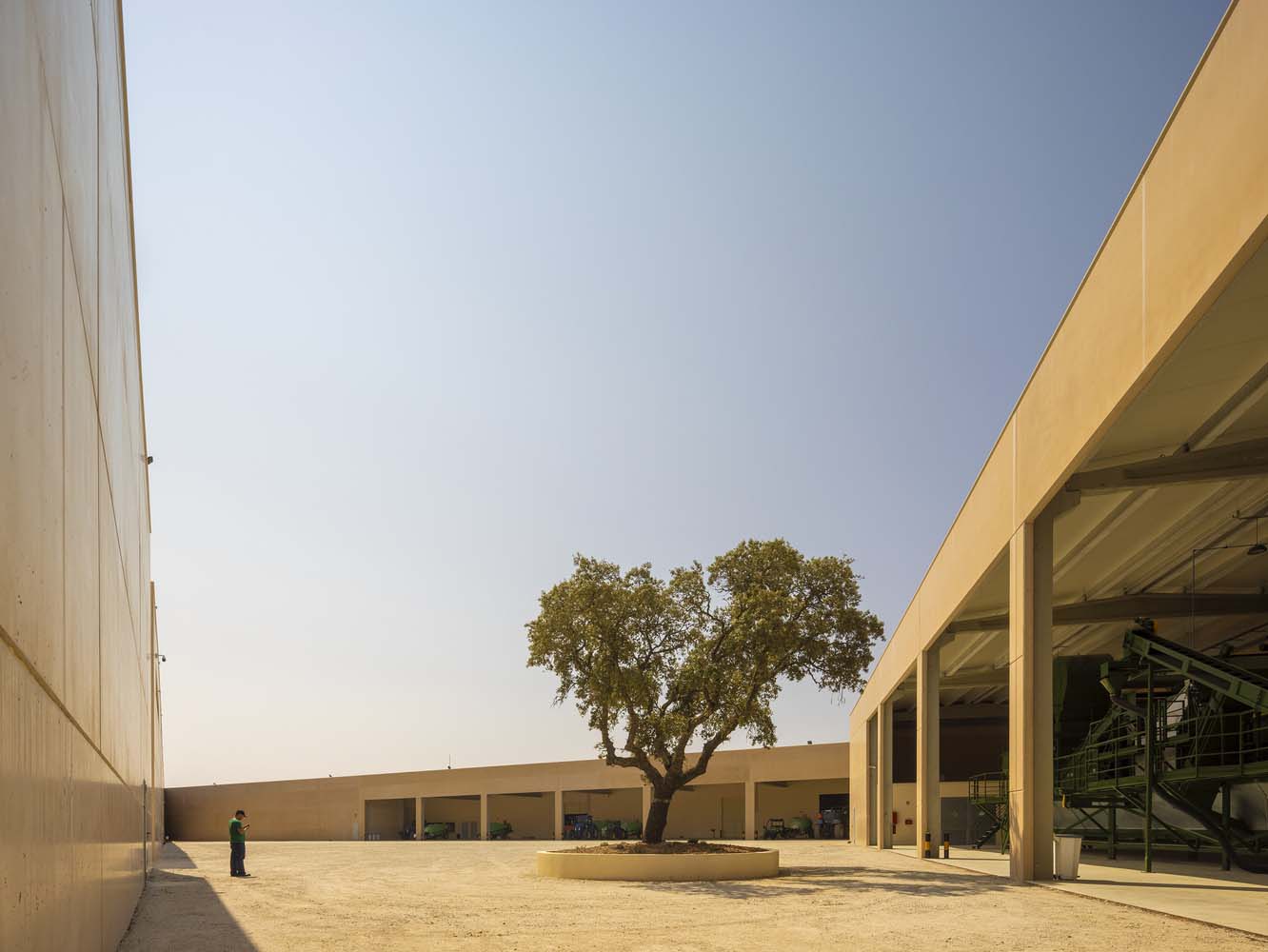 The building's triangular design with the central patio ensured the building's great exposure to the sun and natural ventilation without implying a leak to the outside of the building, which facilitated the process of workers and goods entering and leaving and significantly decreased the number of accesses to the outside (only one main entrance and one product exit zone in the shipping area). Specifically, the volumetric heights along the three facades were converted to the requisite heights within (often controlled by the height of the equipment or stacking). Then, a ledge formed the inclined slope of the facades, concealing the unevenness of the roof, and this volumetry was composed of various facade heights.
With no further development, this solution reduced the negative effects of a huge facade on an agricultural environment. So, the structure was intended to not only meet the stated functional needs but also to generate an architectural and landscape relationship that was more harmonious and less imposing on the terrain.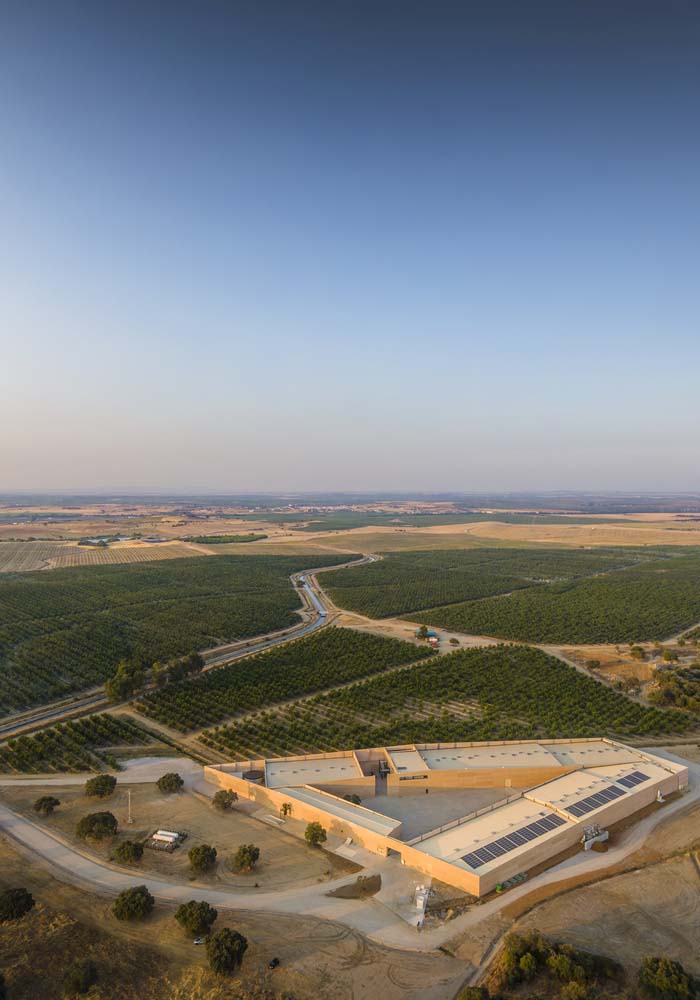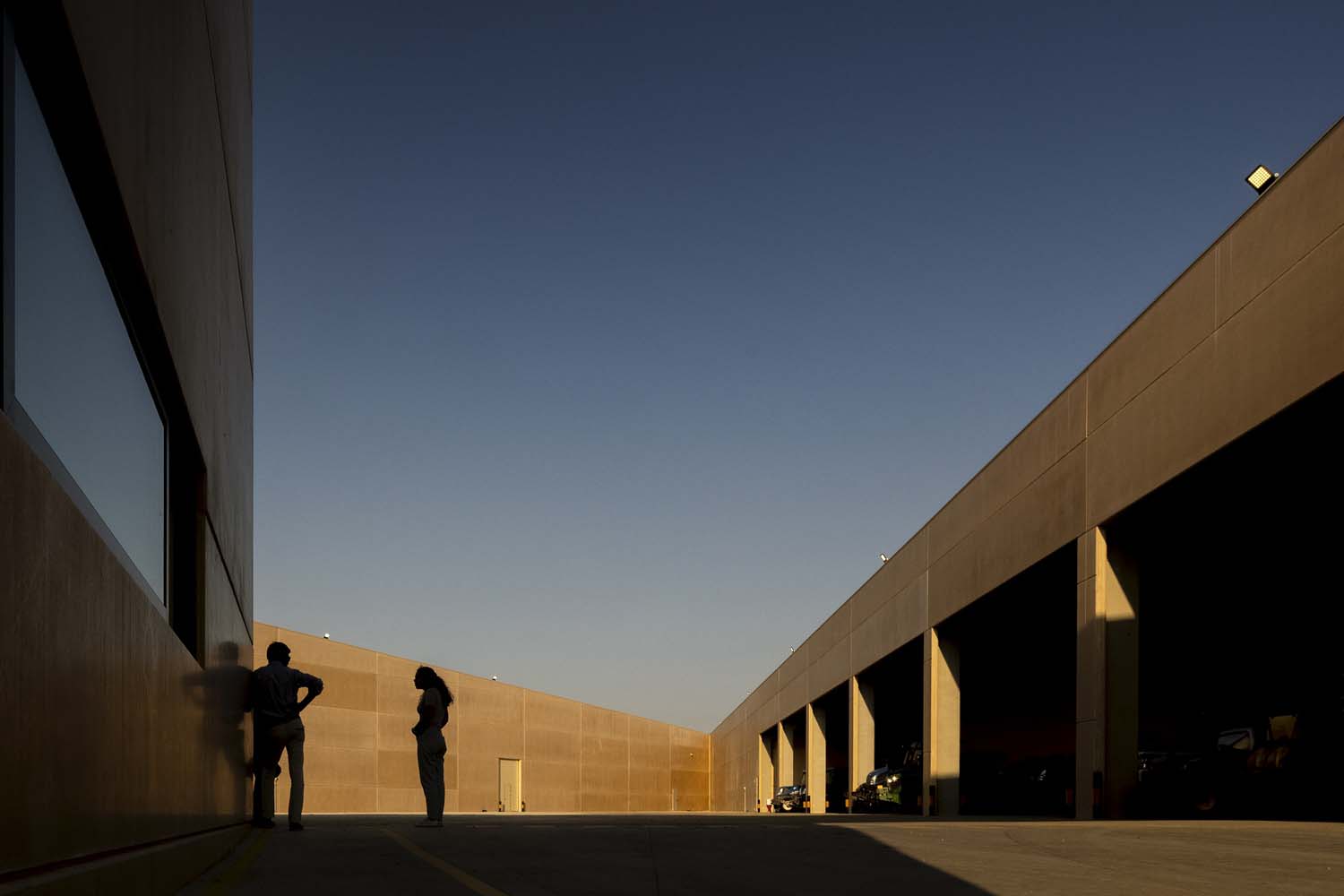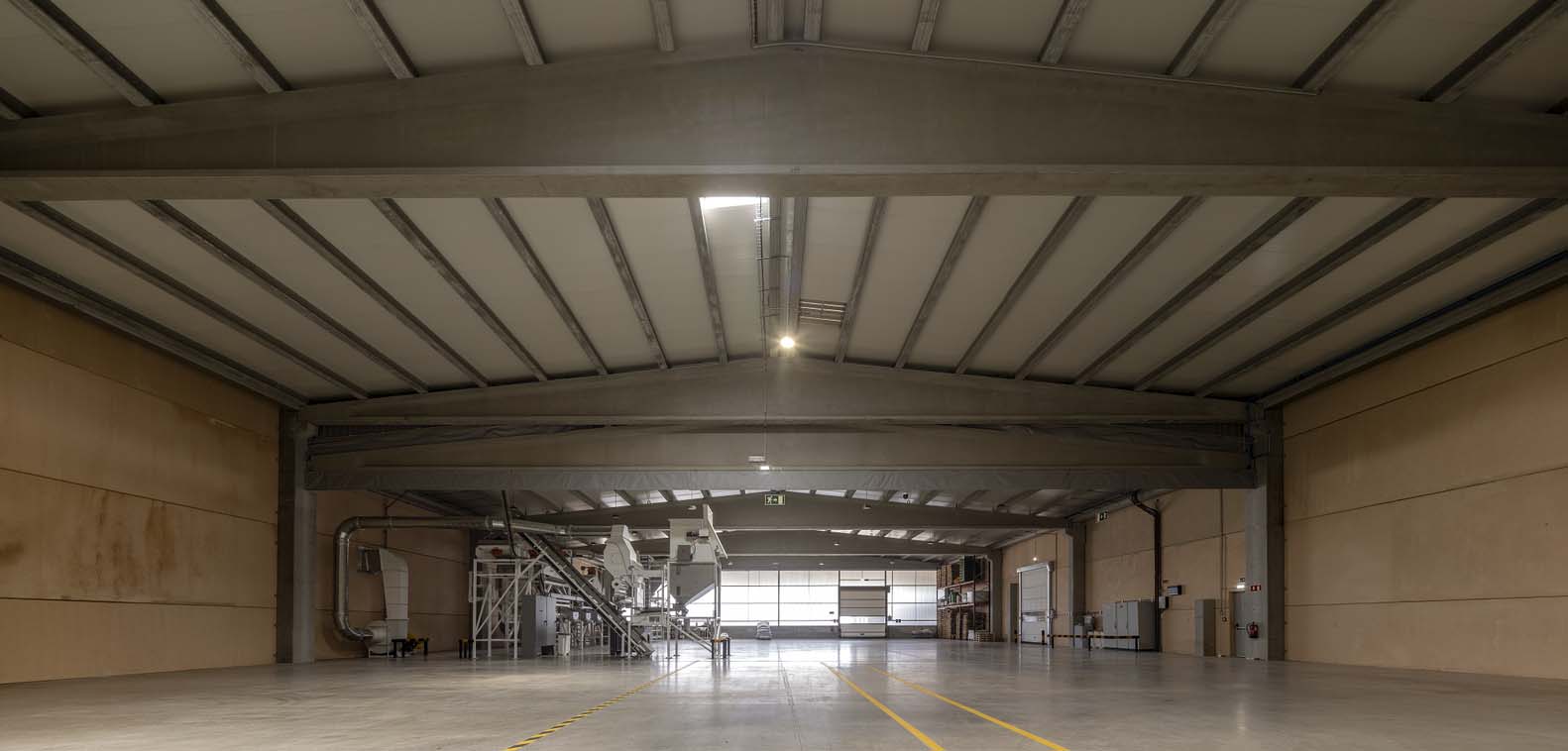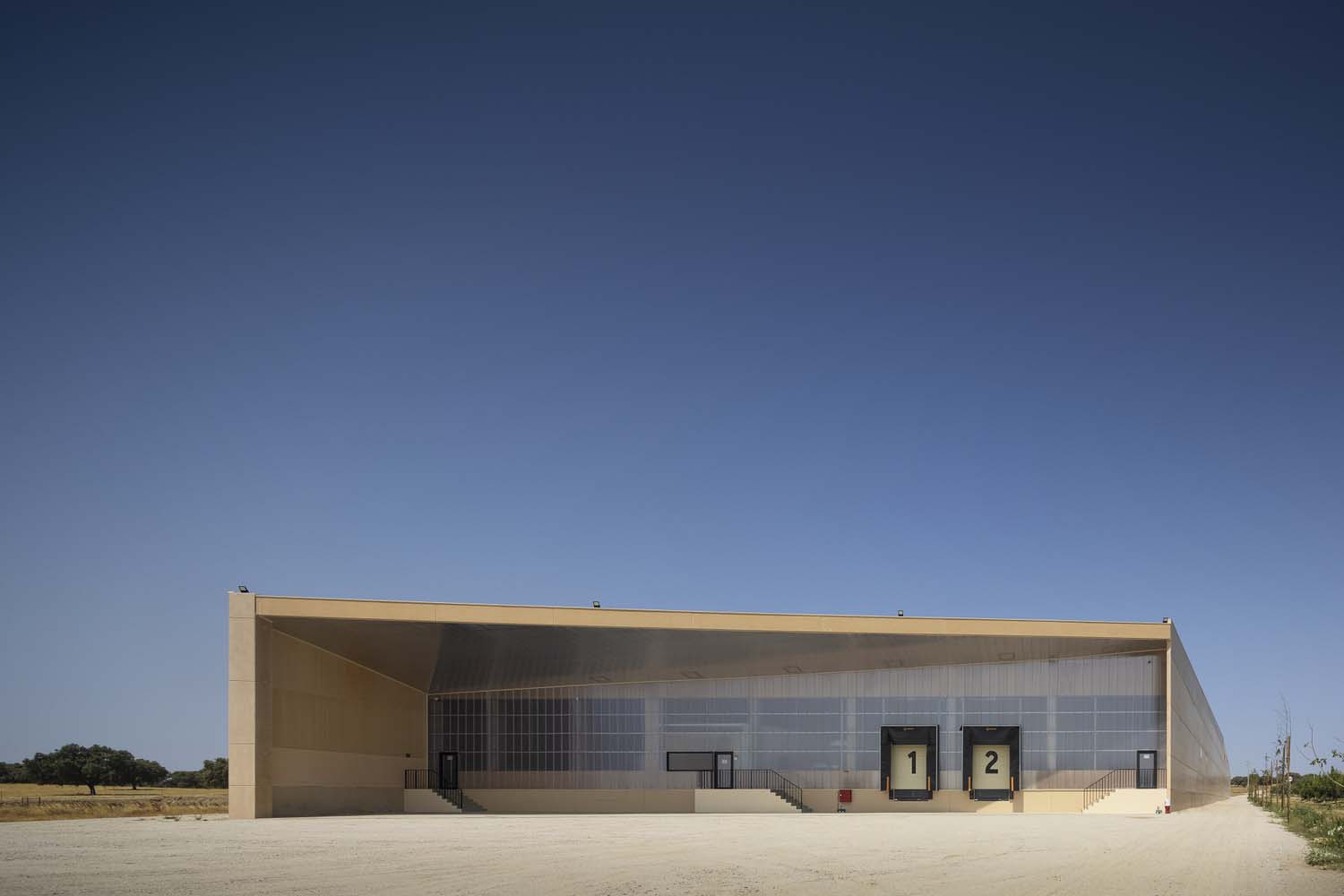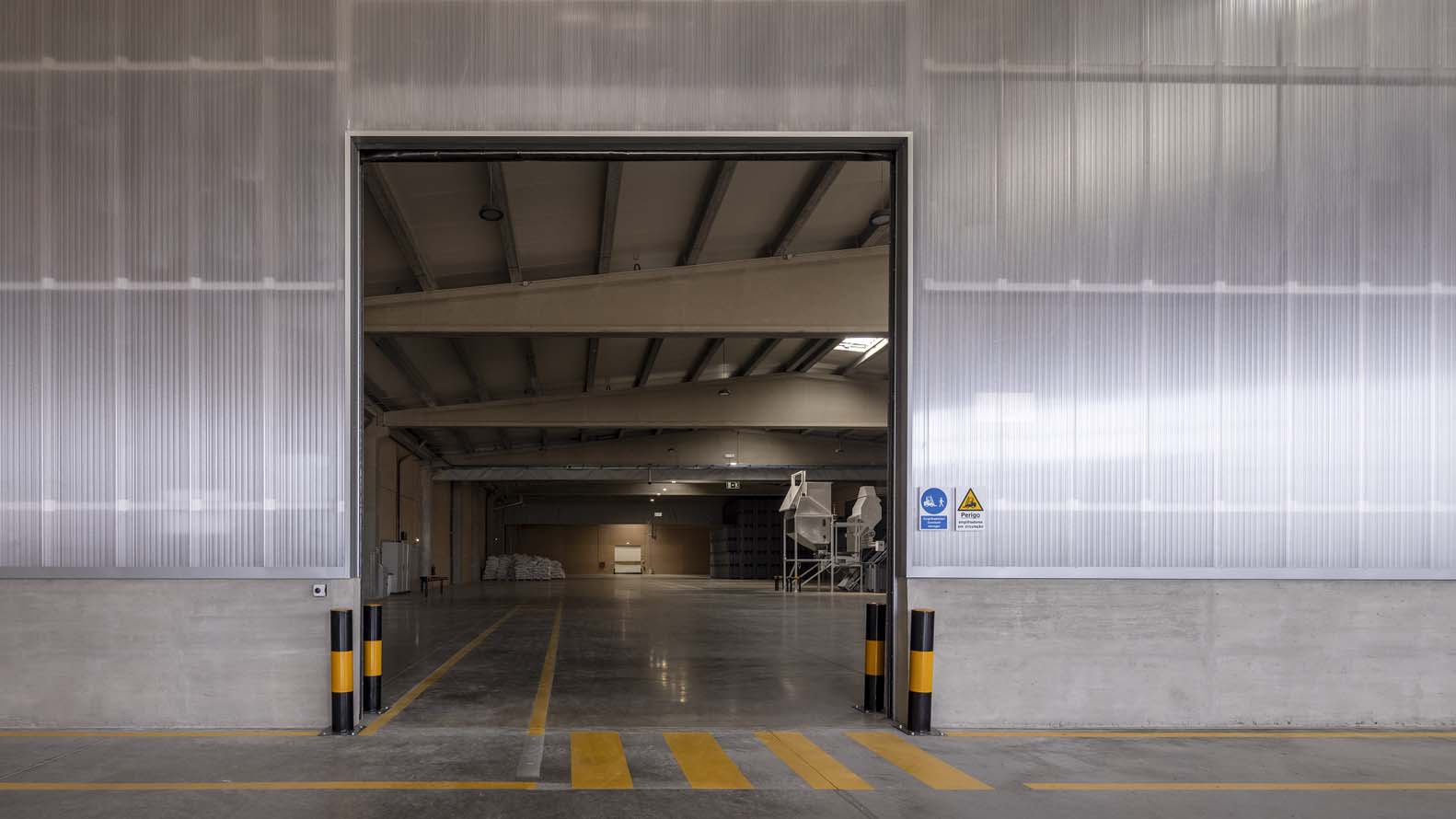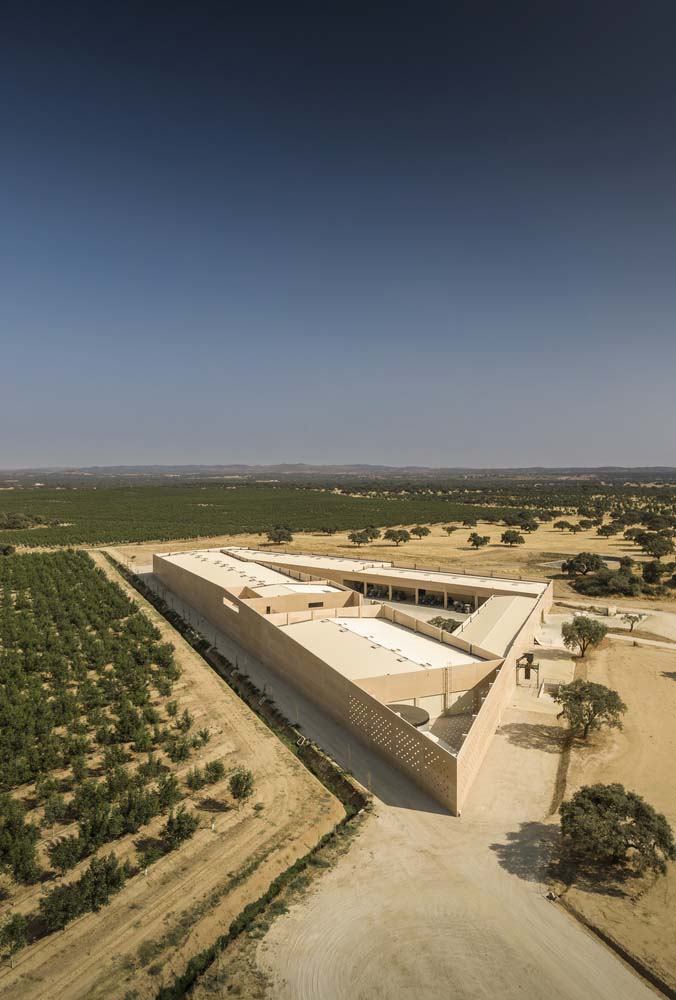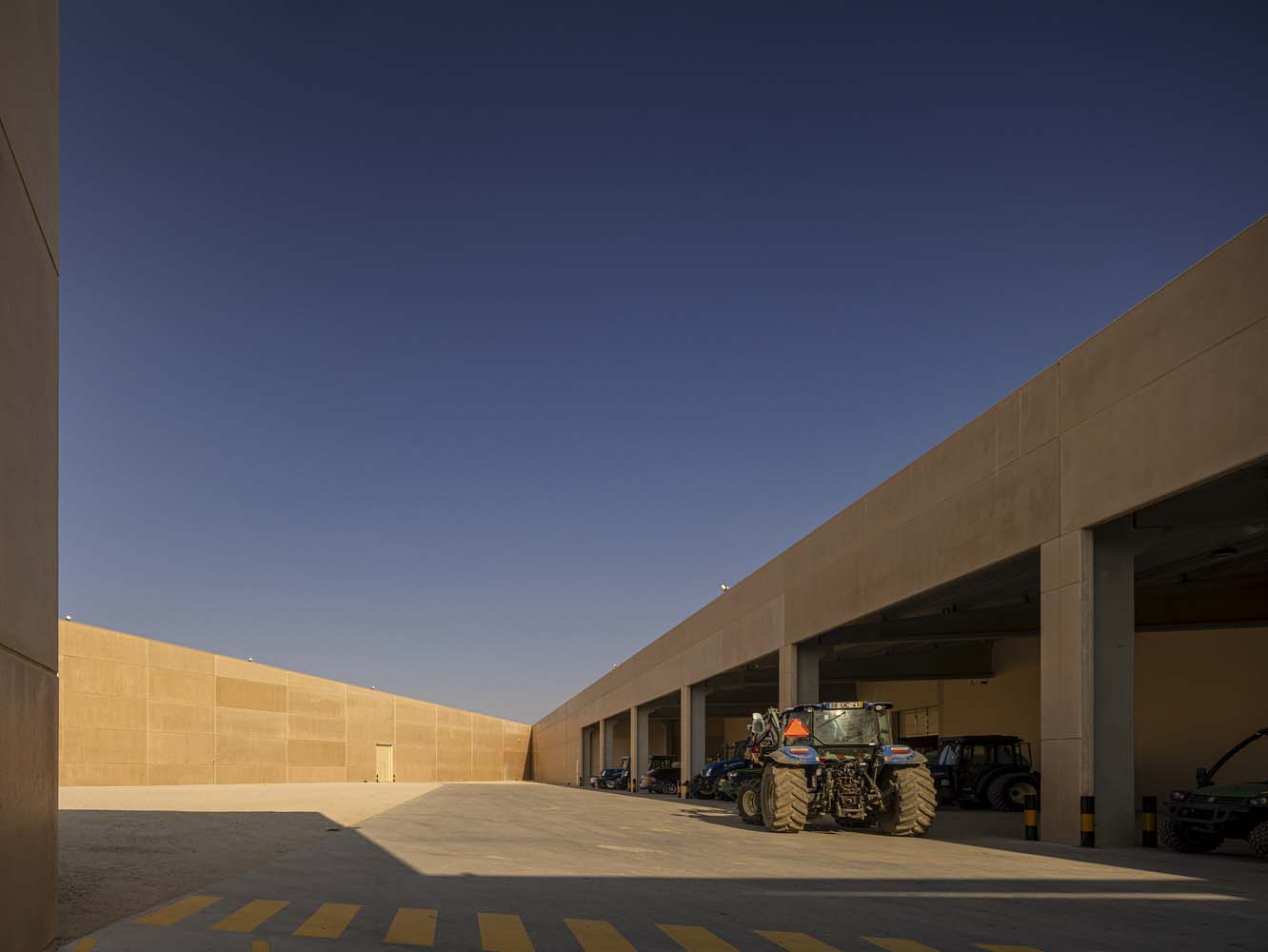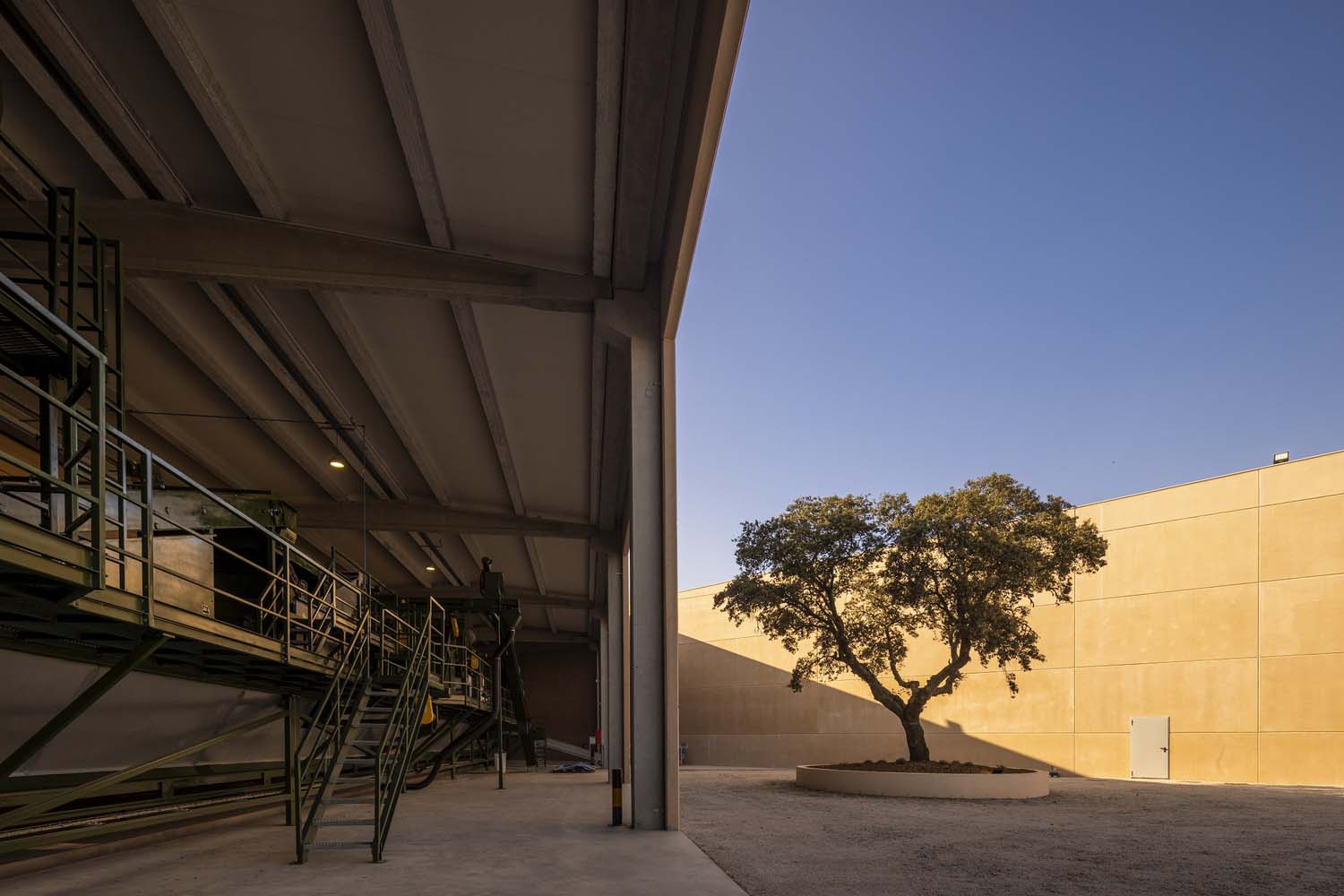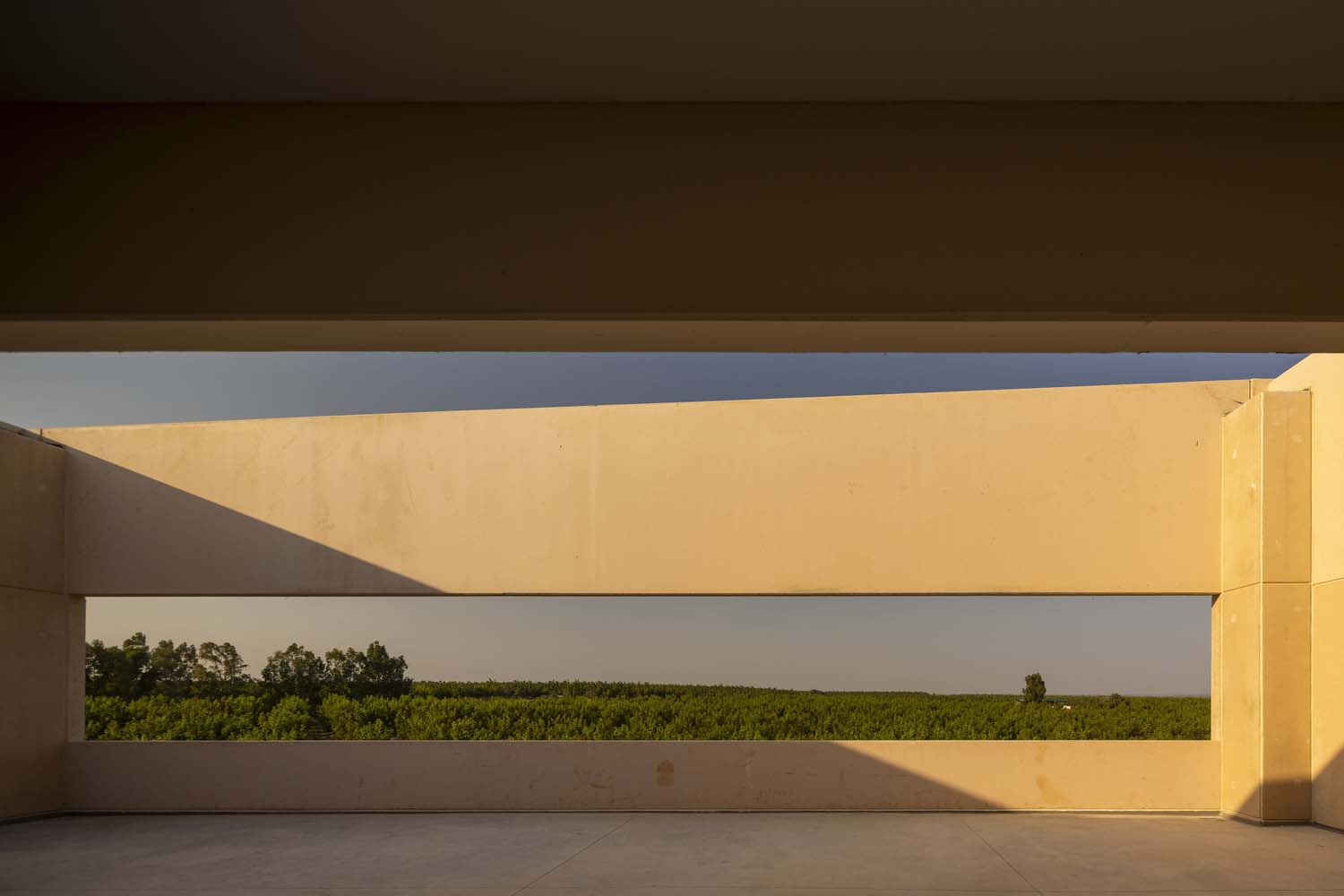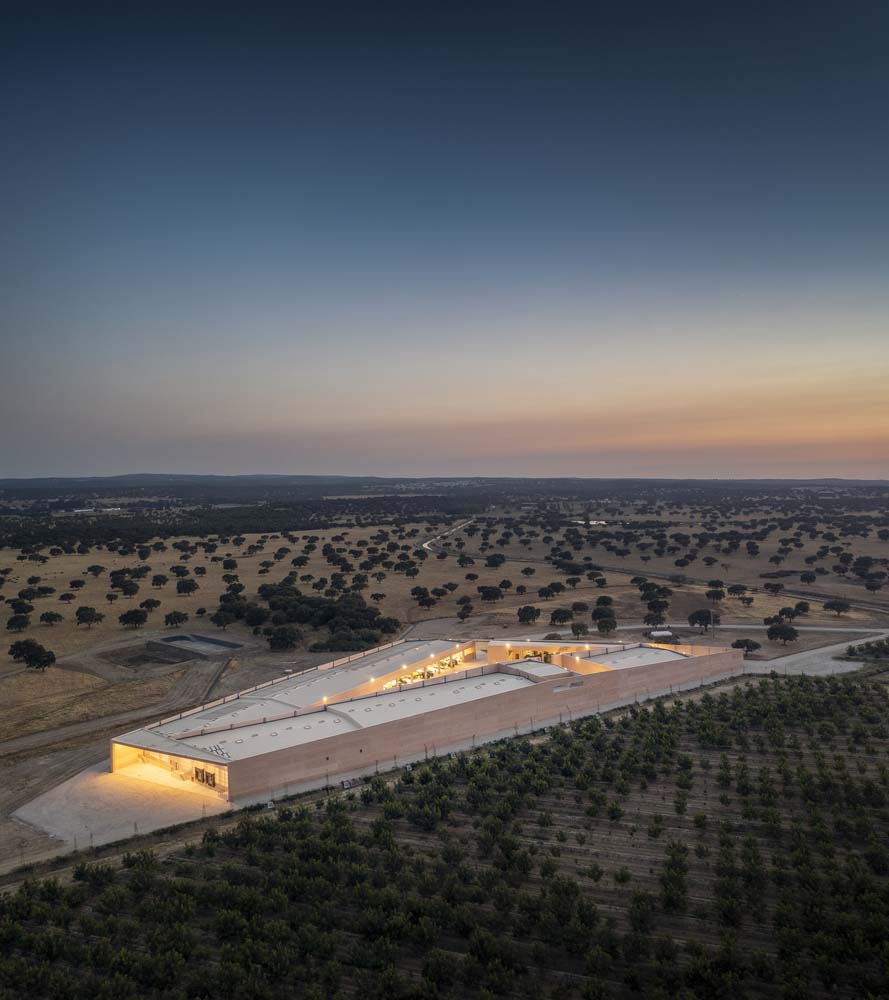 The building's materials attempted to forge a bond with the surroundings. The building was designed to have a clay-like appearance to "camouflage" with the surroundings and thereby lessen the impression of its size. Inspired by the perforated walls typical of Alentejo and Algarve, the perforated walls provide a gap and transparency for air entry and exit. In terms of construction, a prefabricated structural solution by Vigobloco was chosen, which comprised double-coating panels in pigmented concrete with thermal insulation. Concrete has been mechanically sanded for the internal flooring.
Project information
Architects: ARC Arquitectos – www.arc-arquitectos.com
Area: 11000 m²
Year: 2022
Photographs: Fernando Guerra | FG+SG
Architects In Charge: Filipa Antunes, Tomás Ramos
Project Team: Filipa Antunes, Tomás Ramos, Catarina Ribeiro
Structural Engineering: Vigobloco
Engineering: Procale
Country: Portugal