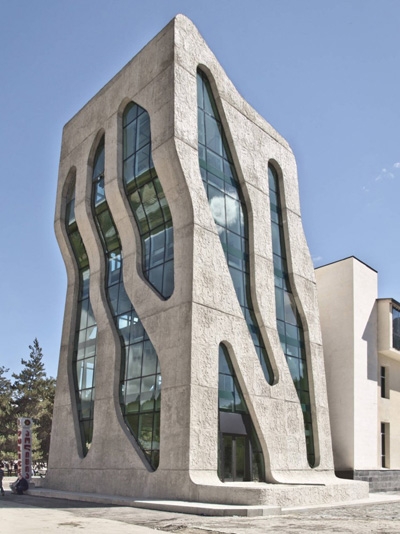 Project: Mestia Police Station
Designed by Jürgen Mayer H. Architects
Project Team: Jürgen Mayer H., Christoph Emenlauer, Hugo Reis, Danny Te Kloese
Client: Ministry of Internal Affairs, Georgia
Location: Mestia, Georgia
Website: www.jmayerh.de
German practice Jürgen Mayer H. Architects has designed Mestia Police Station, with its avant-garde shaped exterior the building finds place in the mountainous Georgian town.
From the Architects:
The project is situated in the heart of the old town of Mestia, next to the newly built city-hall. Its towerlike shape pays homage to the medieval stone towers which are traditional to Mestia's mountainside region. The facade is comprised of prefabricated textured concrete and large openings which offer a maximum of transparency.