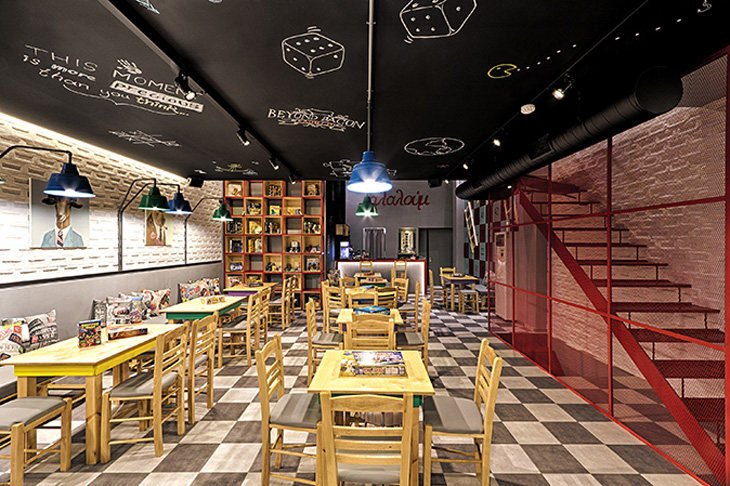 Interior for the colorfully styled Alaloum Board Game Café has been shaped by Triopton Architects. View more of the interiors design after the jump.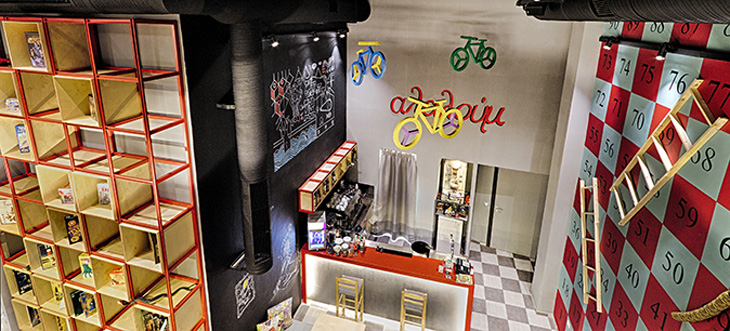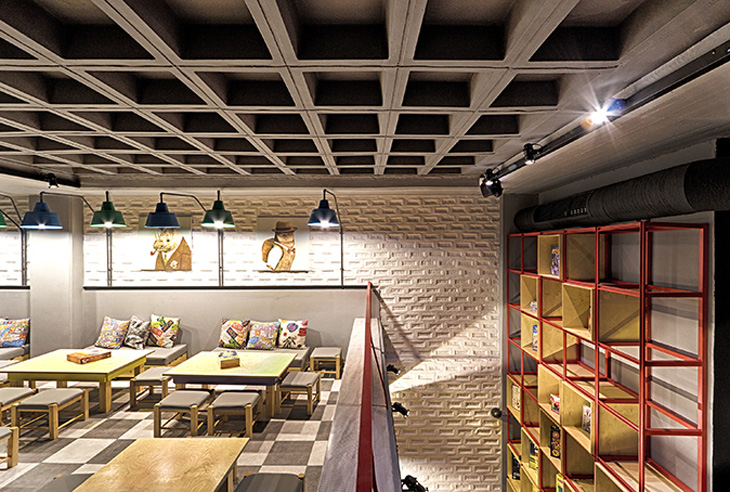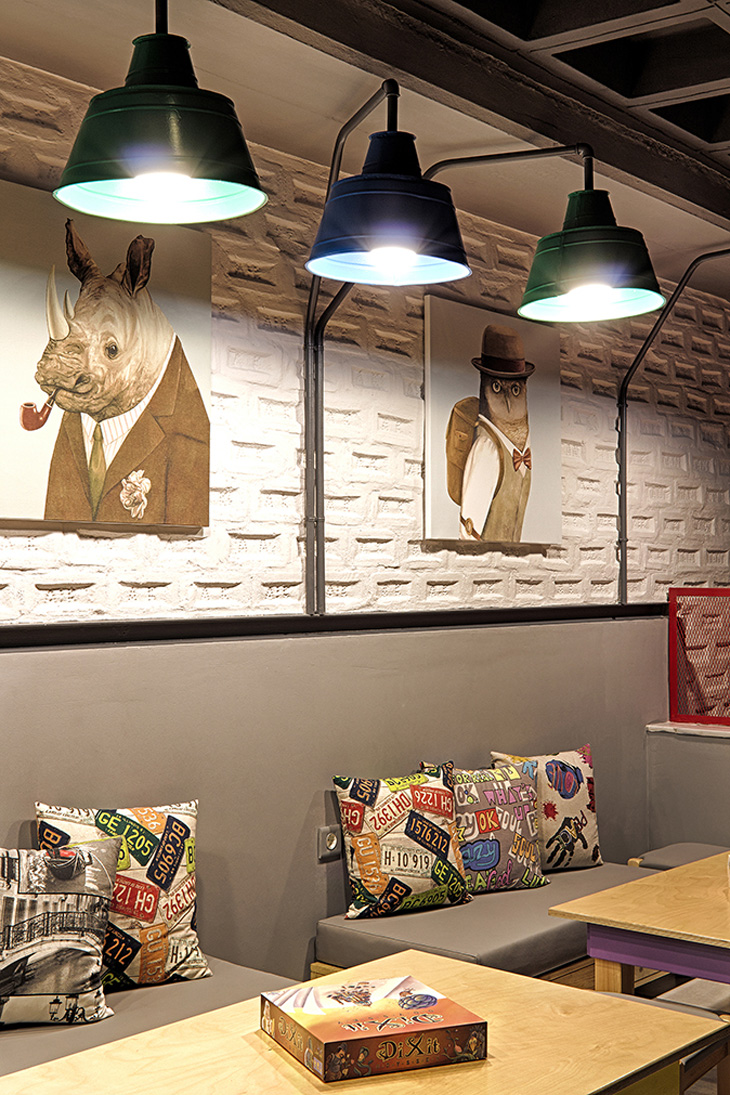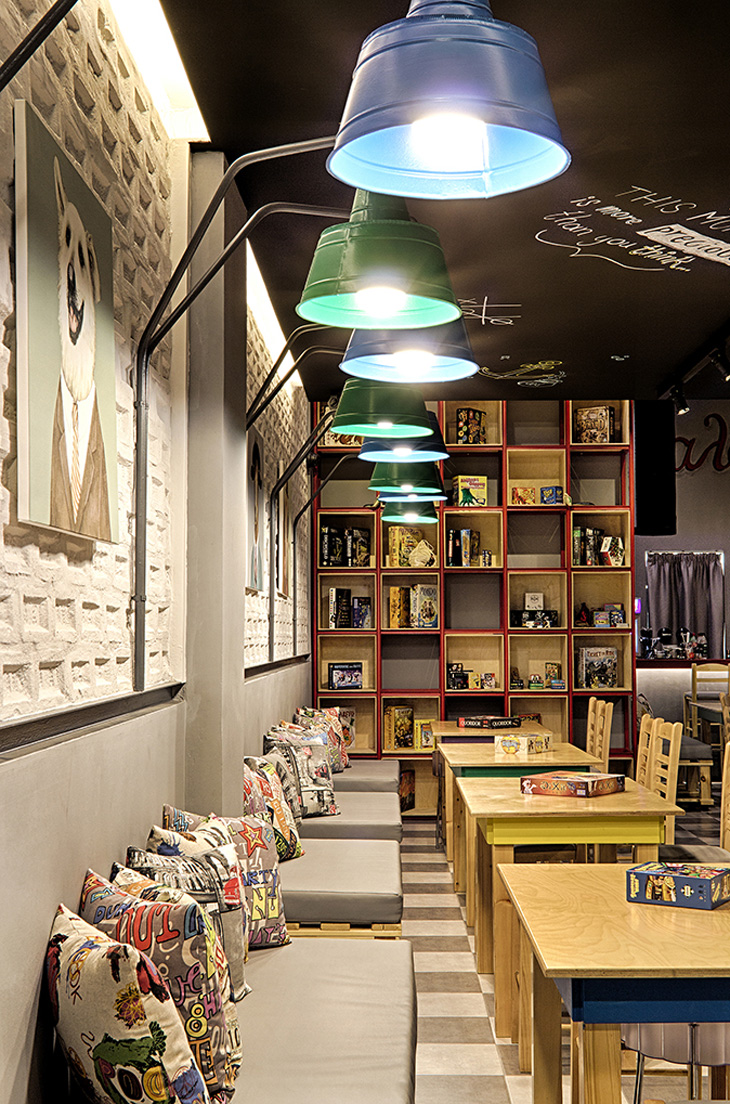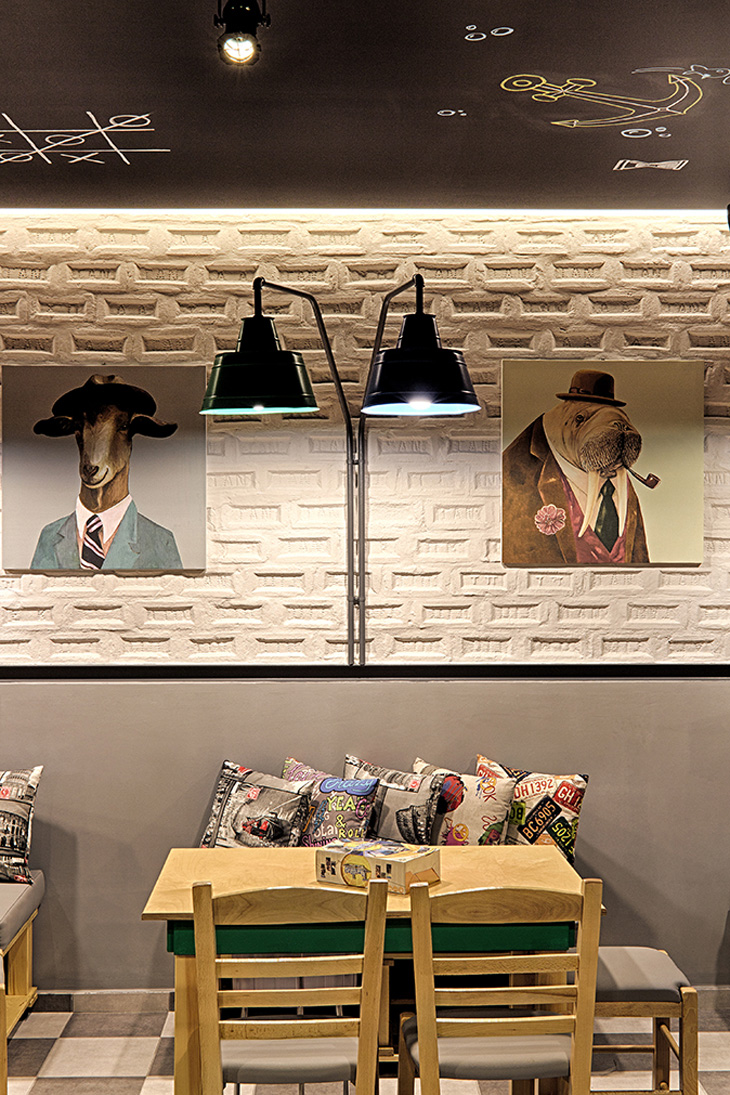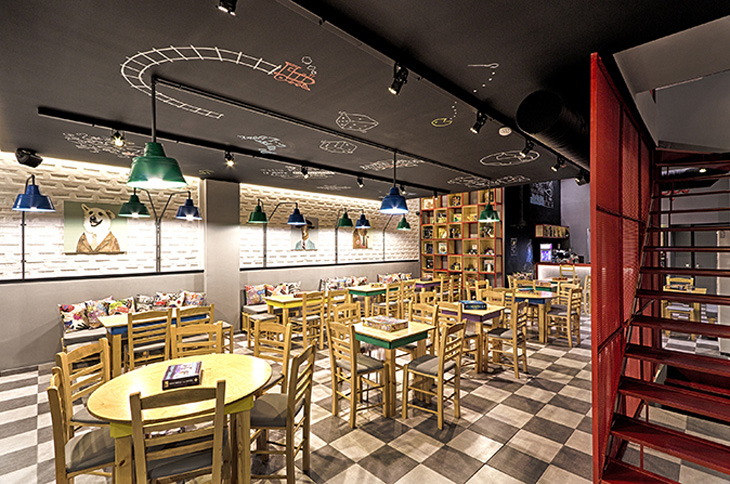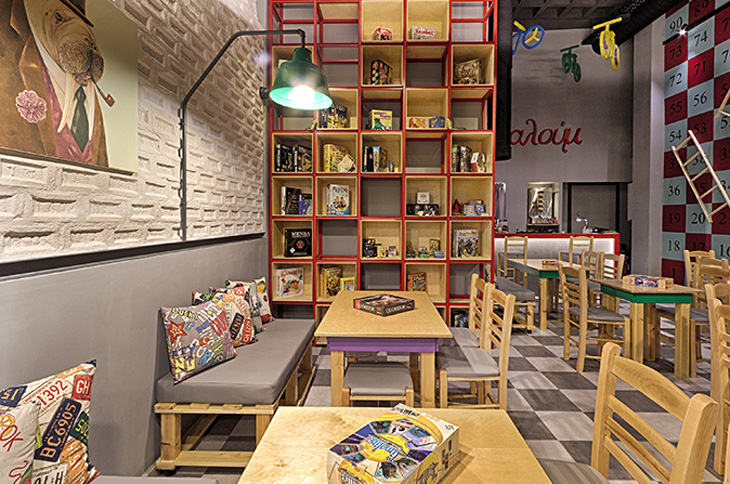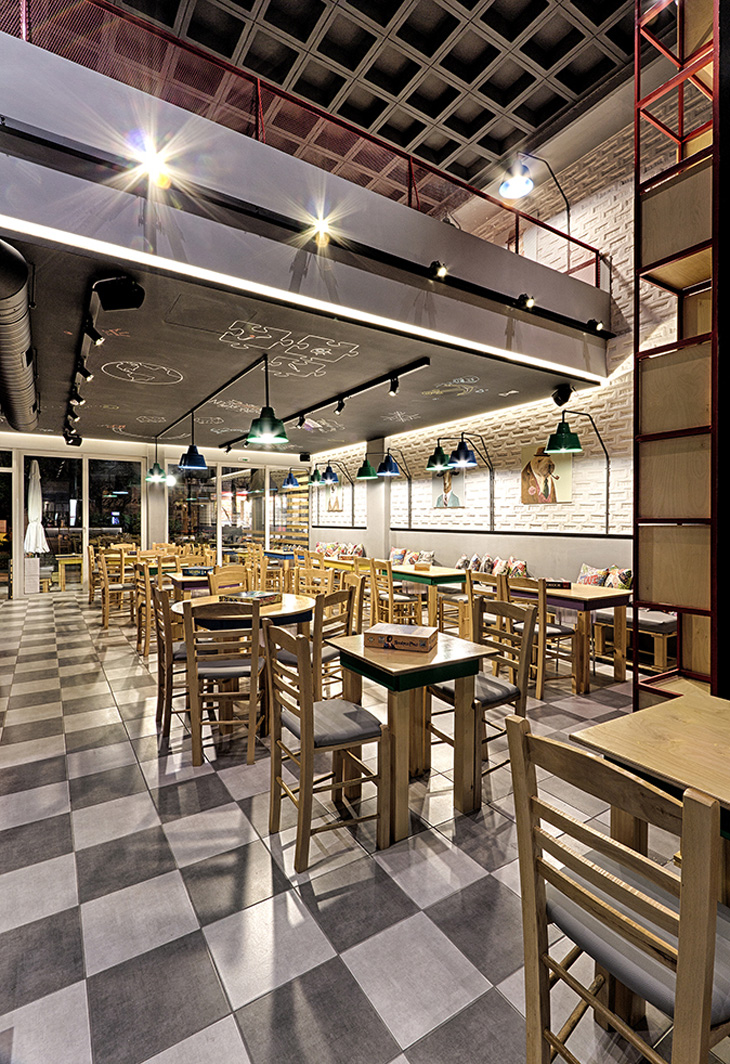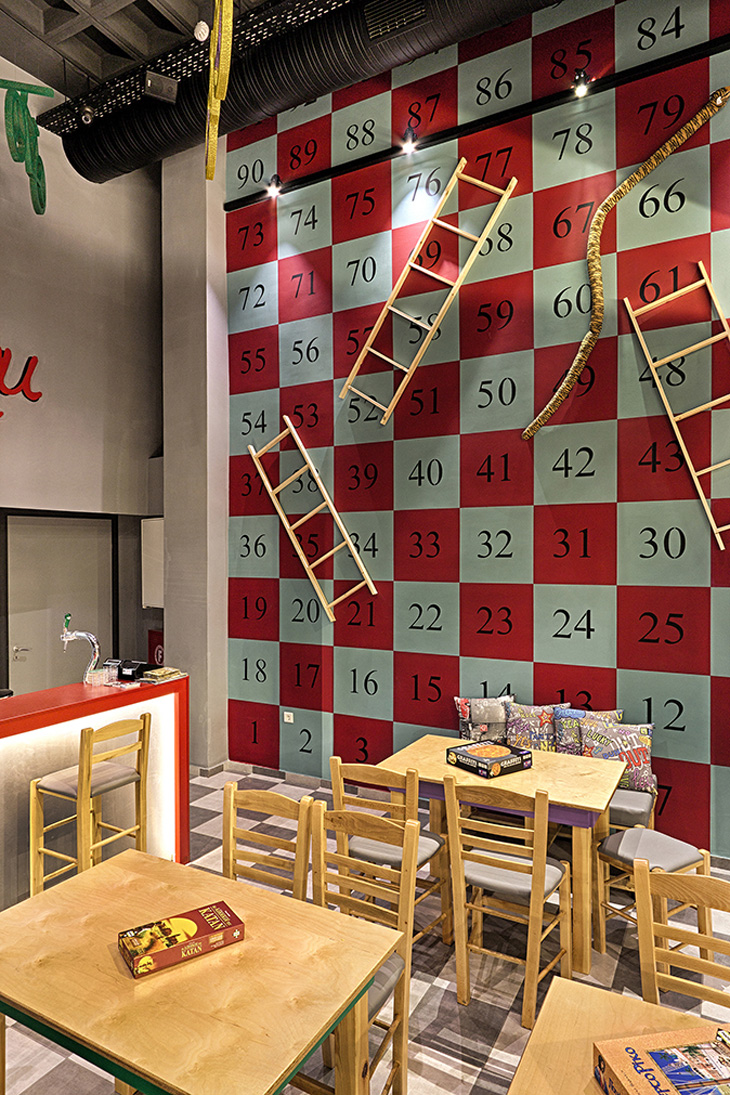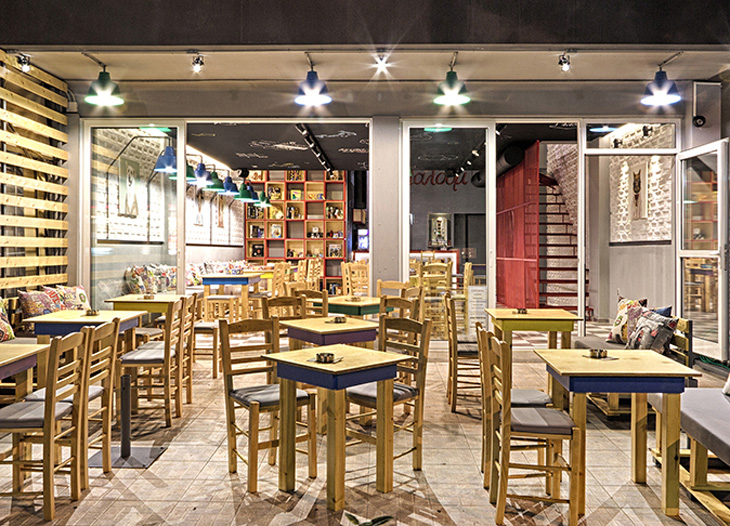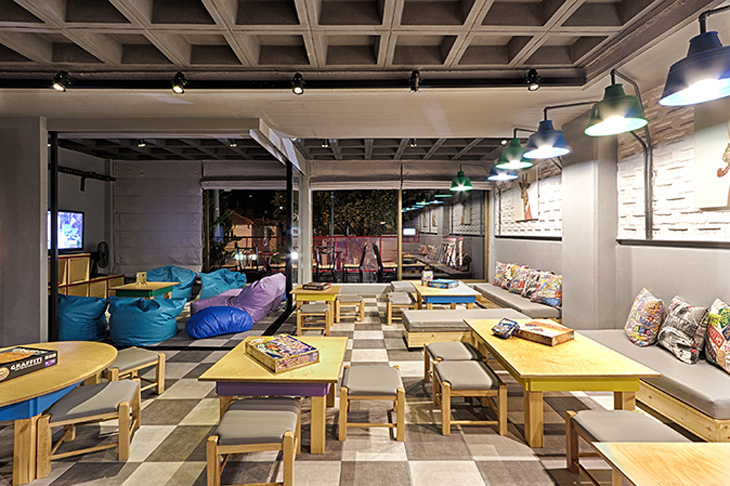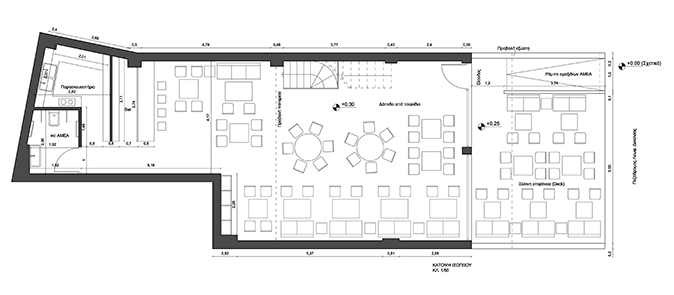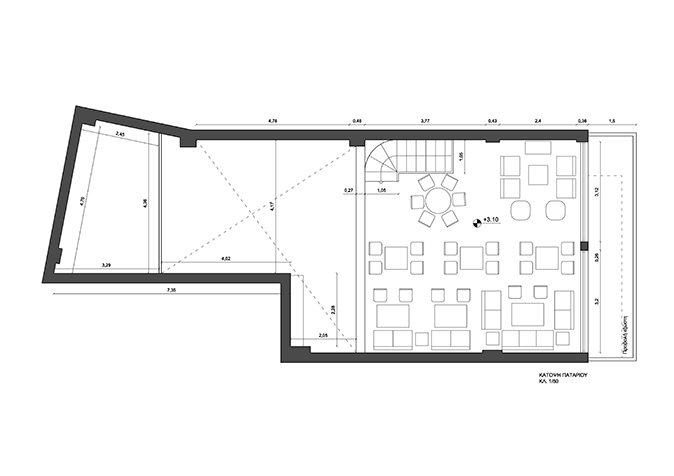 From the Architects:
"Alaloum" Board Game Cafe is located in Nea Filadelfeia, a suburb in the Northeast of Athens. The design of the interior was inspired by the very specific function which is the board gaming and based on the building elements. Color played an essential role in the design process combining the strict geometries of the structure and the furniture. The space consists of two gaming areas providing different types of ambient on the interior. Reusing the materials of the previous interior, brick lined walls are created on which colored lamps are contrasted. Red steel is used to create shelves and gunnels. Furthermore, the ceiling's blackboard surfaces aim to maximize the intensity of the interior contrasting with the pine tables and chairs.

Project: Alaloum Board Game Café
Designed by Triopton Architects
Design Team: Hysolli Edis, Sergios Eleftherios, Vourliotis Dimitrios
Area: 160 sqm
Location: Athens, Greece
Website: www.triopton.gr