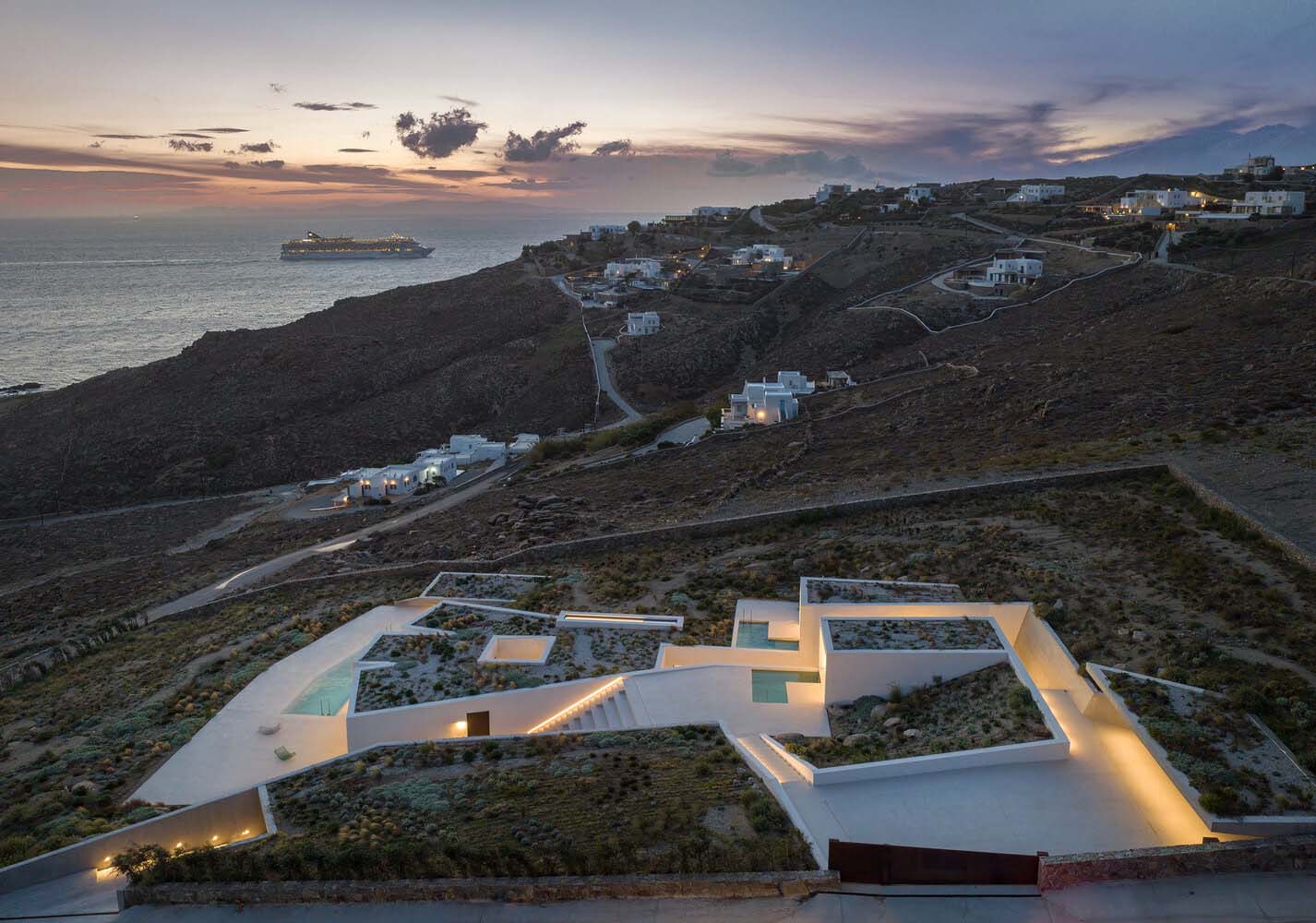 A31 Architecture designed this stunning residence in a plot with a significant slope and south orientation, located in Choulakia, Mykonos, and overlooking Delos and Rineia islands. The home's above-ground space is 120 m2, while its underground space is roughly 130 m2. The structure was viewed as a component of a larger project that encompassed the entire 4000 m2 of the plot from the outset. The building's harsh and soft surfaces were intended to blend seamlessly into the surrounding Mykonian environment. The outcome is that the generated object cannot be seen from the street.
The Latypi project engages both the Cycladic landscape and the archetypal architectural tradition, positioning itself as a modern intervention in the landscape. The local sculptural tradition, which has produced timeless works of art over the years, served as the inspiration for the idea.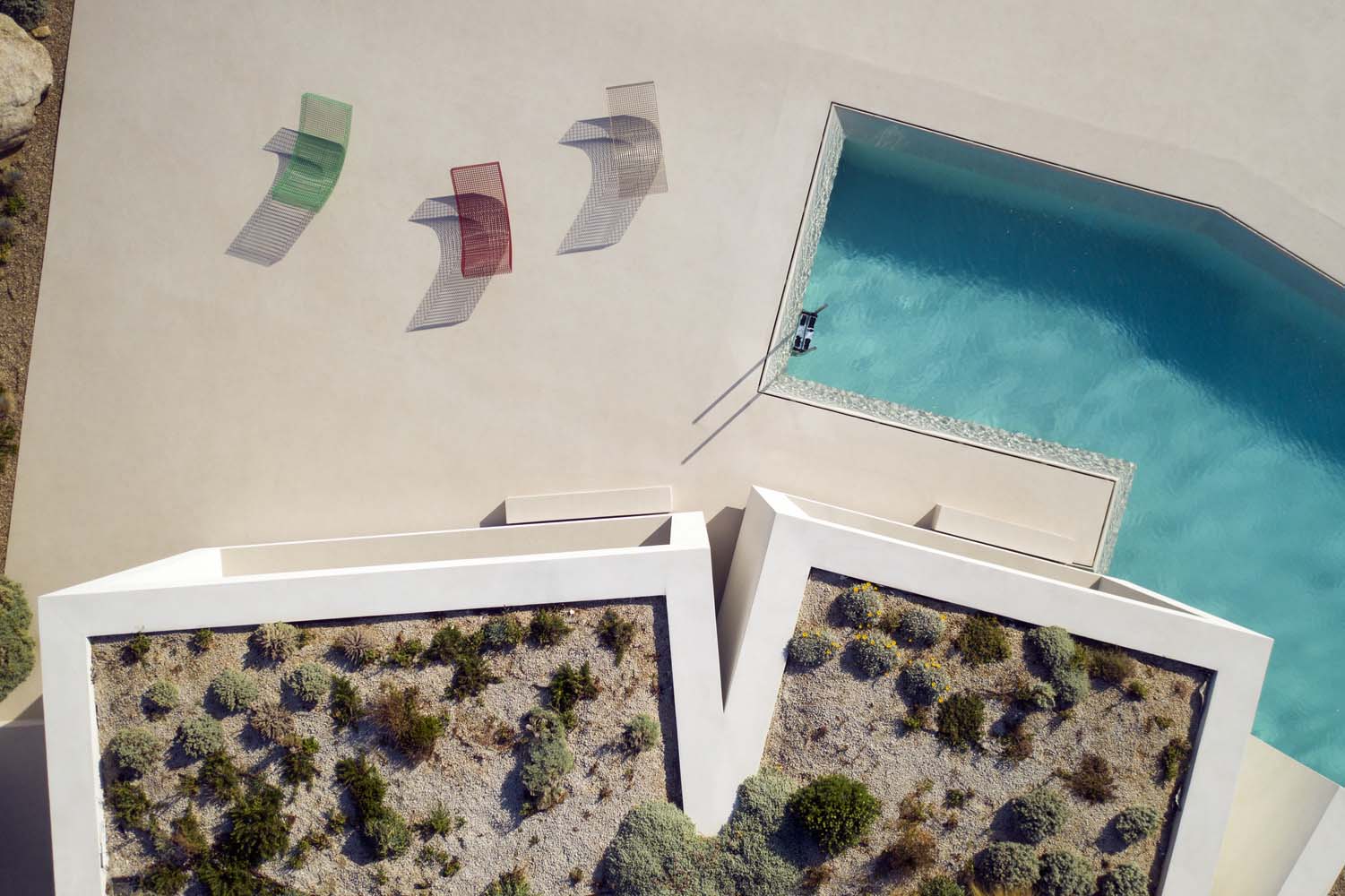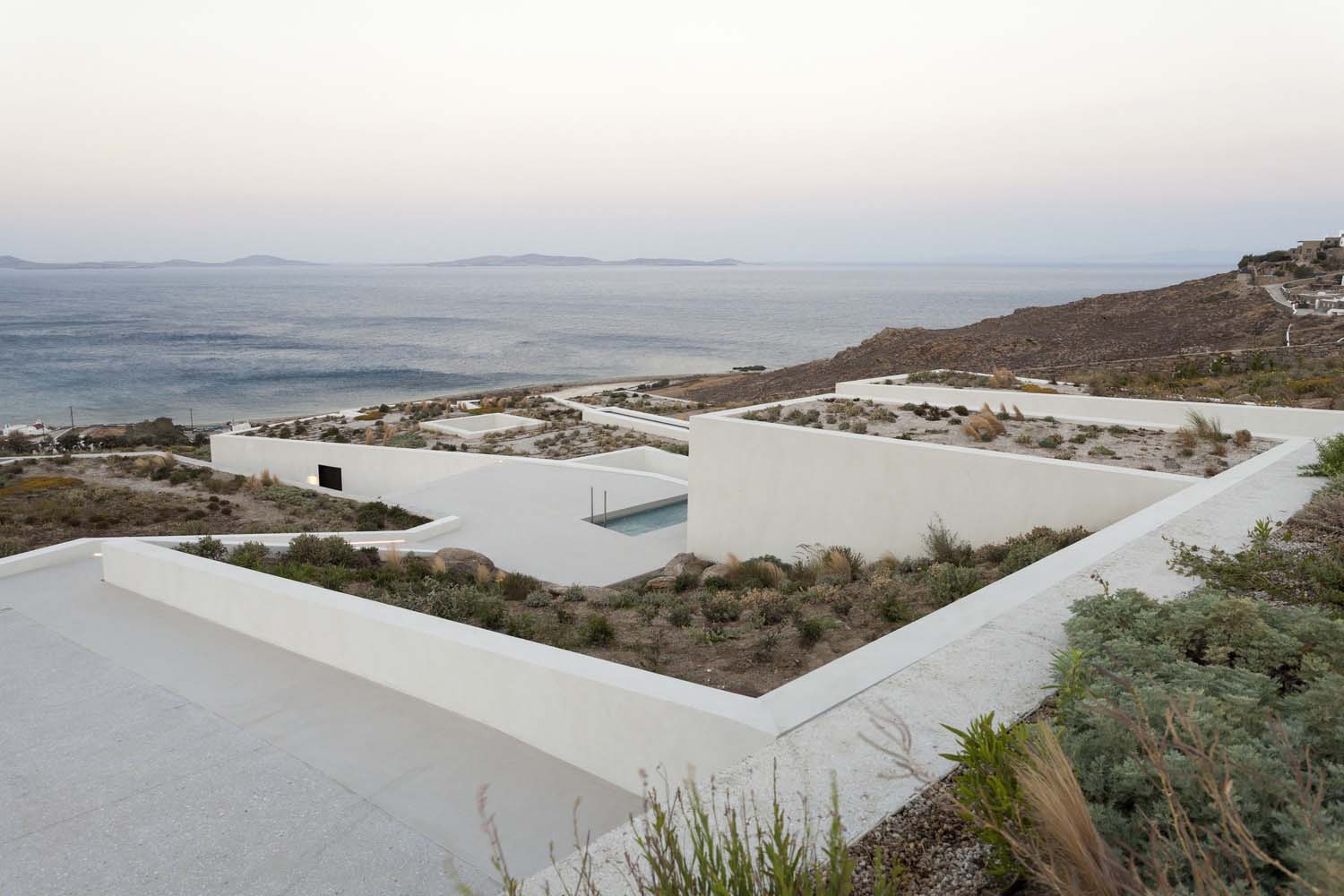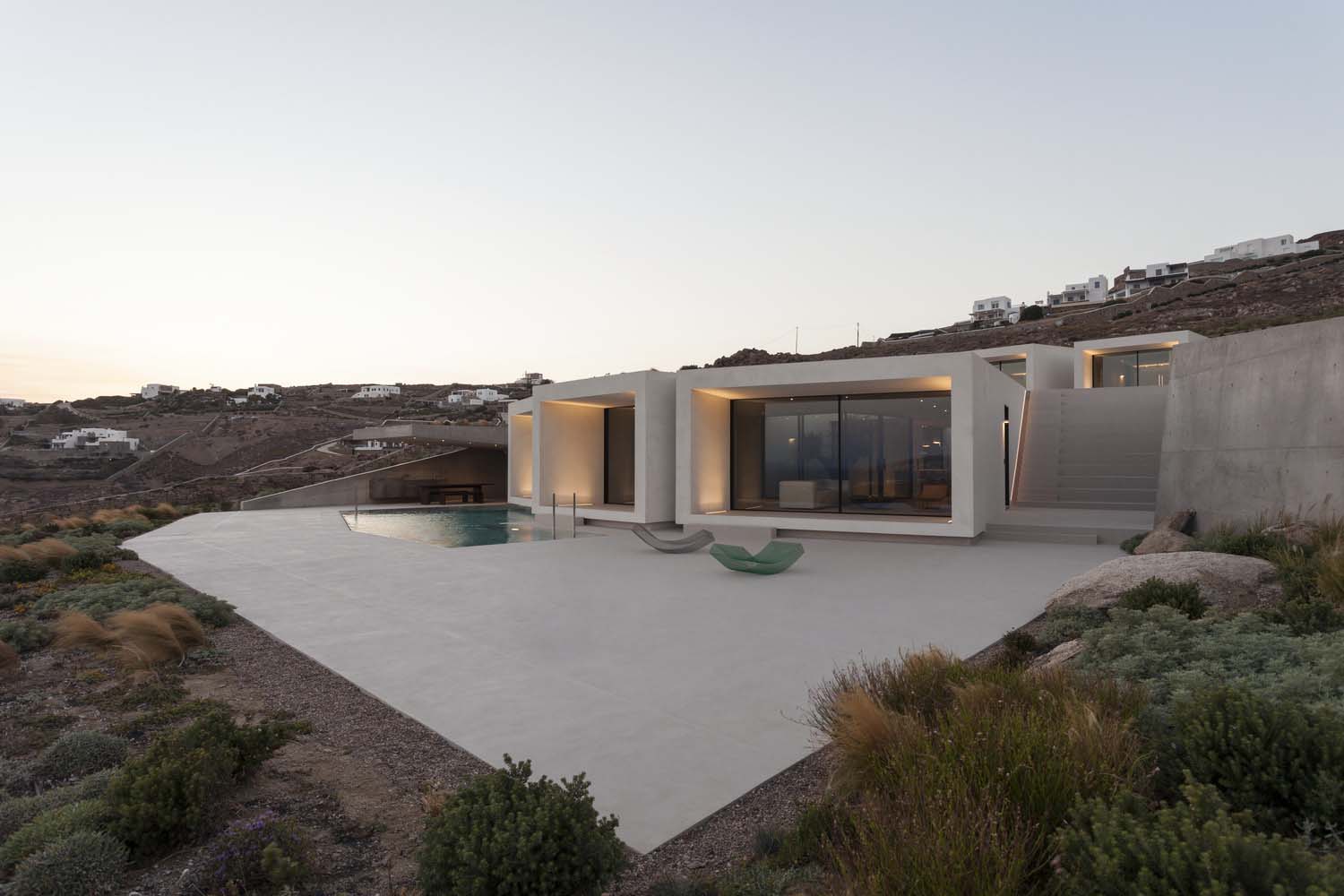 It is immediately clear that the outdoor area is intended to become the complex's center point, following a long-standing Greek tradition. At level +0.00 (64m above sea level), an atrium serves as the focal point for all of the spaces. An immovable olive tree with deep roots in the Mediterranean region serves as a symbol of memory in the center.
The primary living spaces, including the living room, kitchen, and dining room, are located in this section of the building. There are also two bedrooms, one of which has a door leading directly to the courtyard and swimming pool and the other with natural sunlight provided by a light well.
An outdoor amphitheater with roughly 60 seats is located on the same level and faces the revered island of Delos. The second phase of the property is built, nearly entirely underground, and has two bedrooms and ensuite baths at level +4.00 (68m above sea level). A 2.00m wide, outdoor promenade connects this area to the main structure.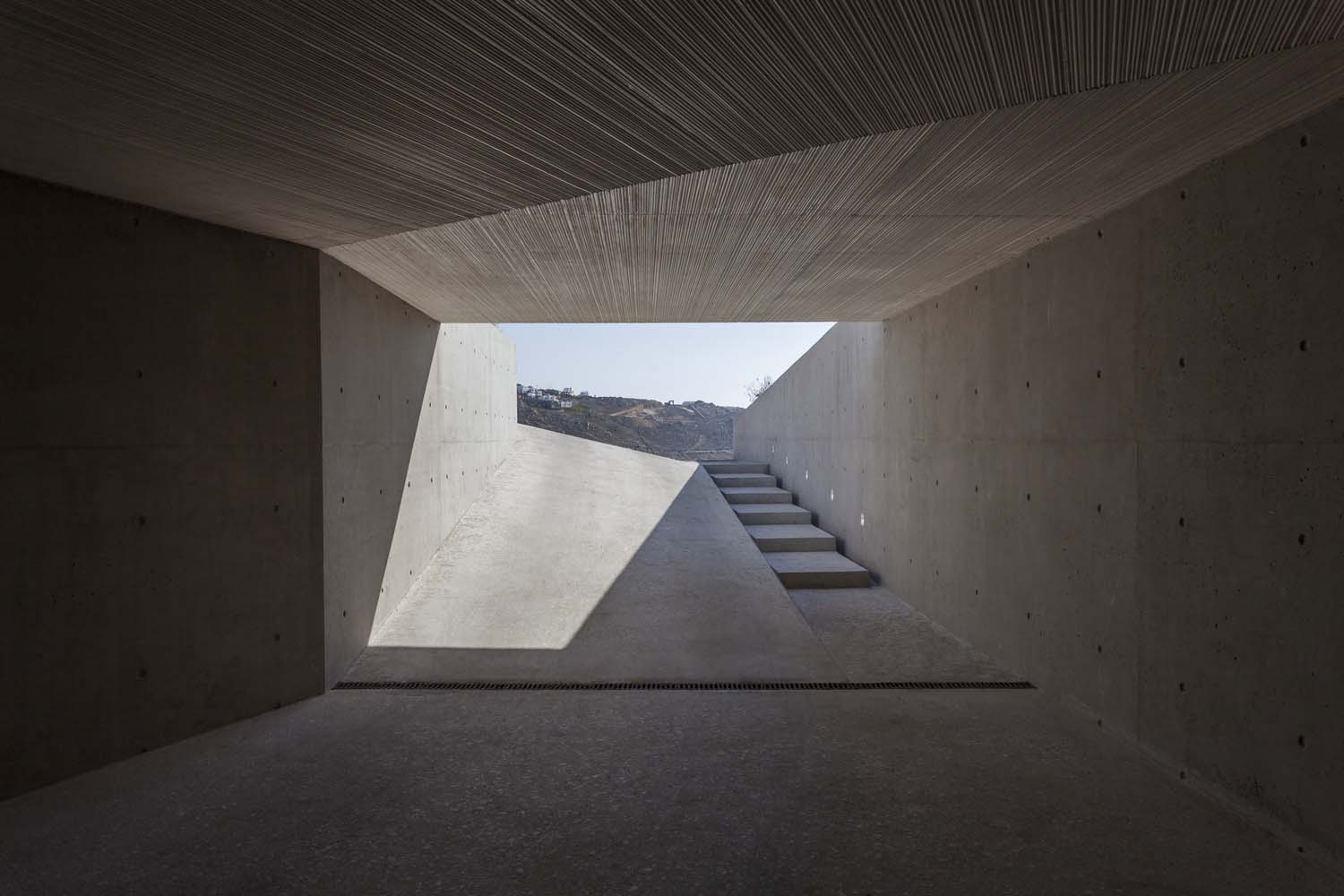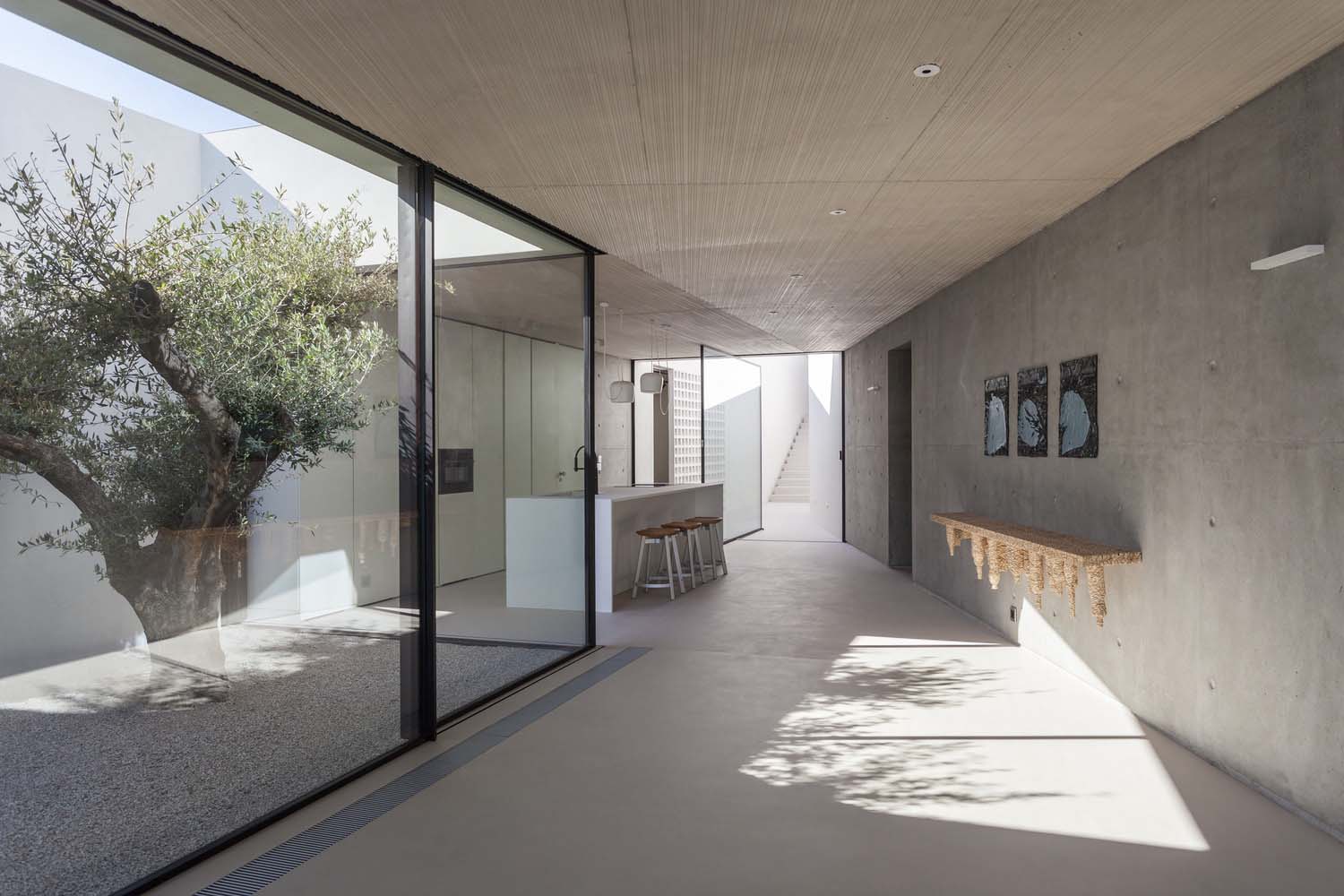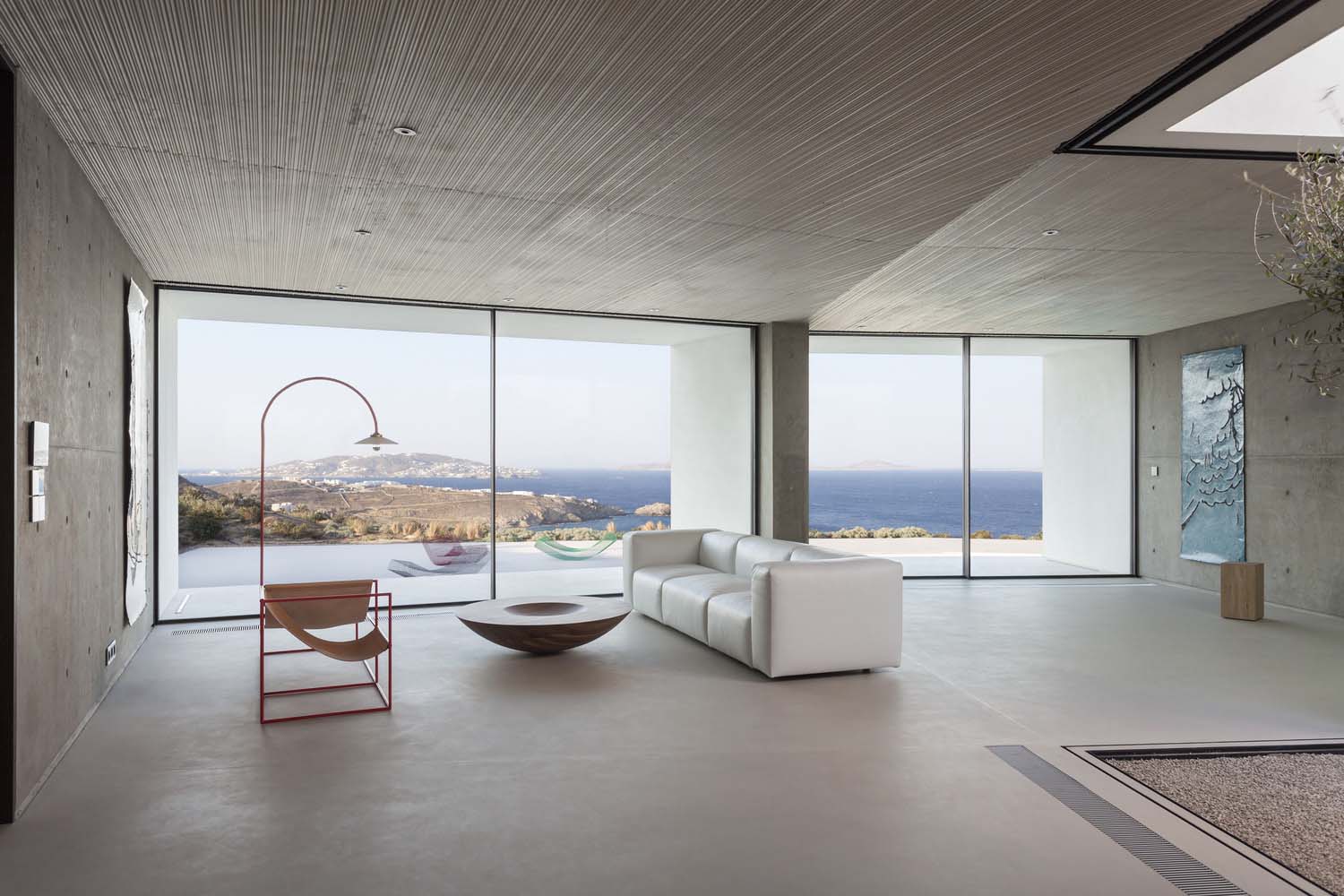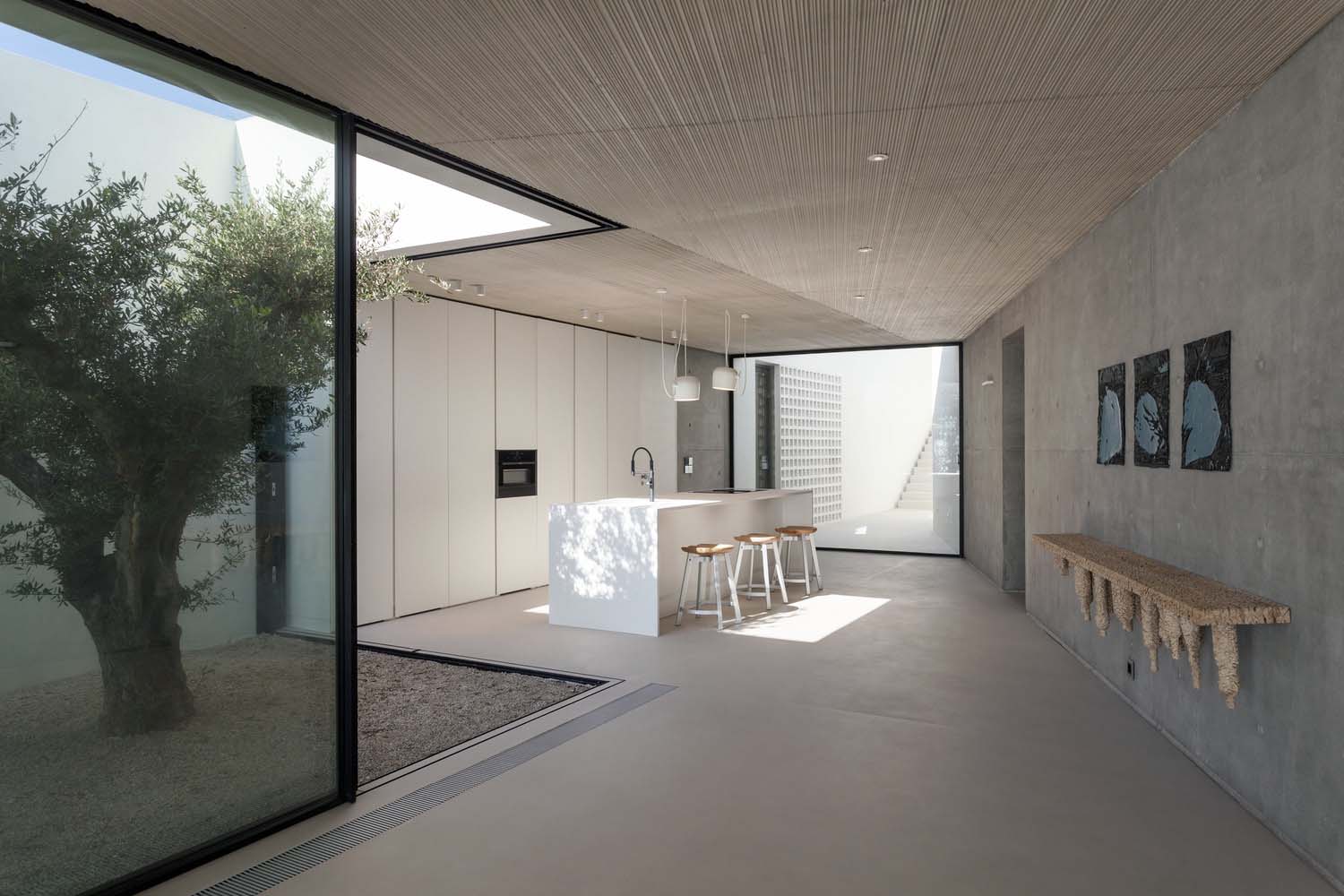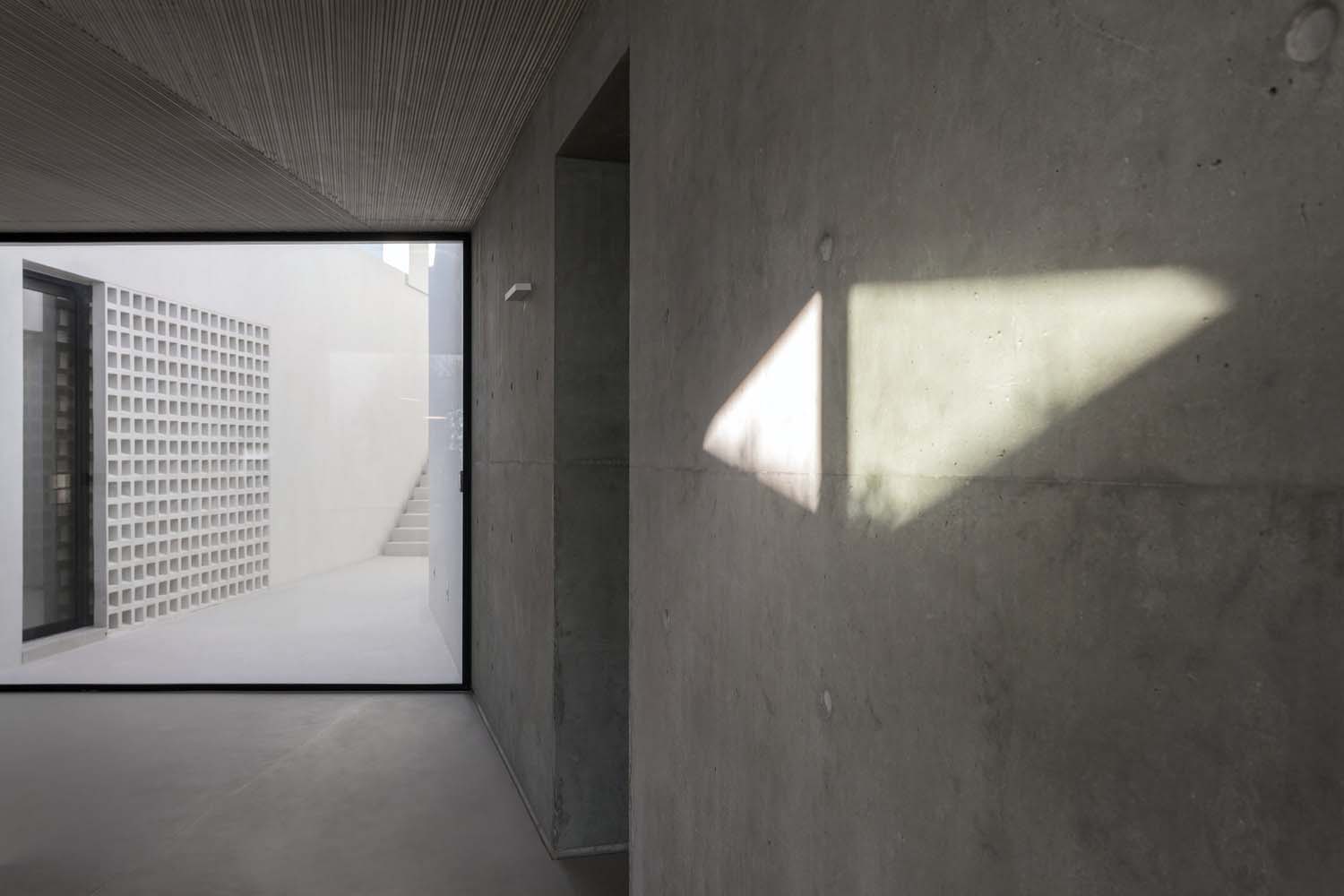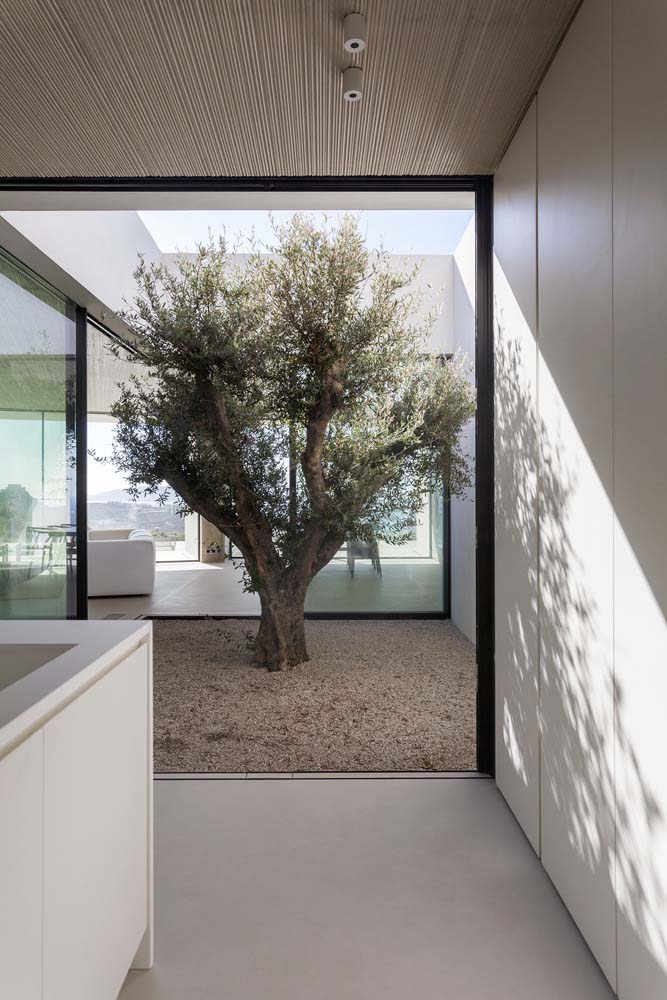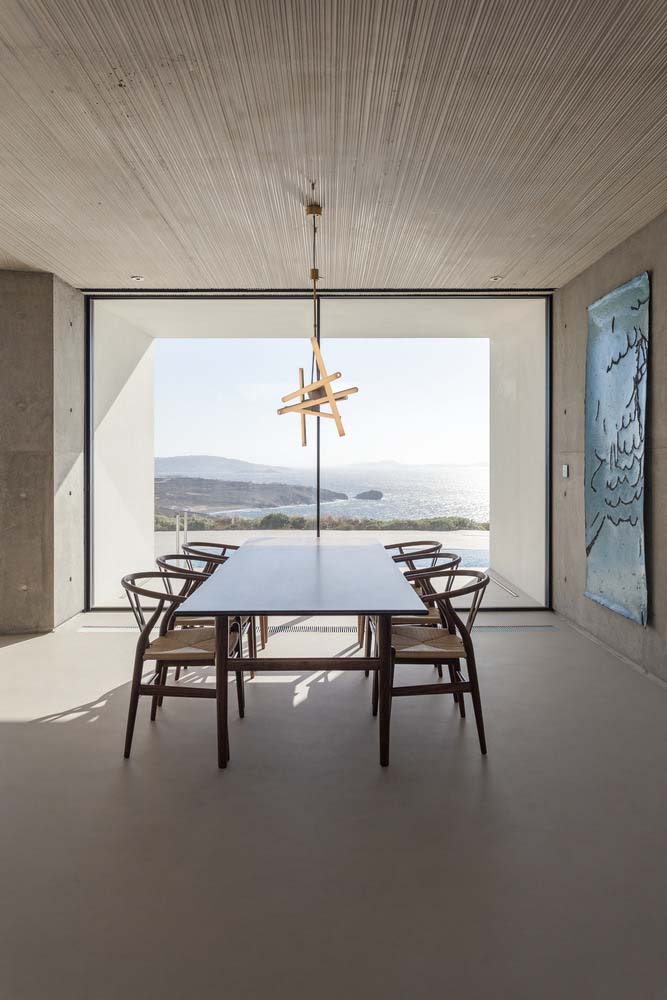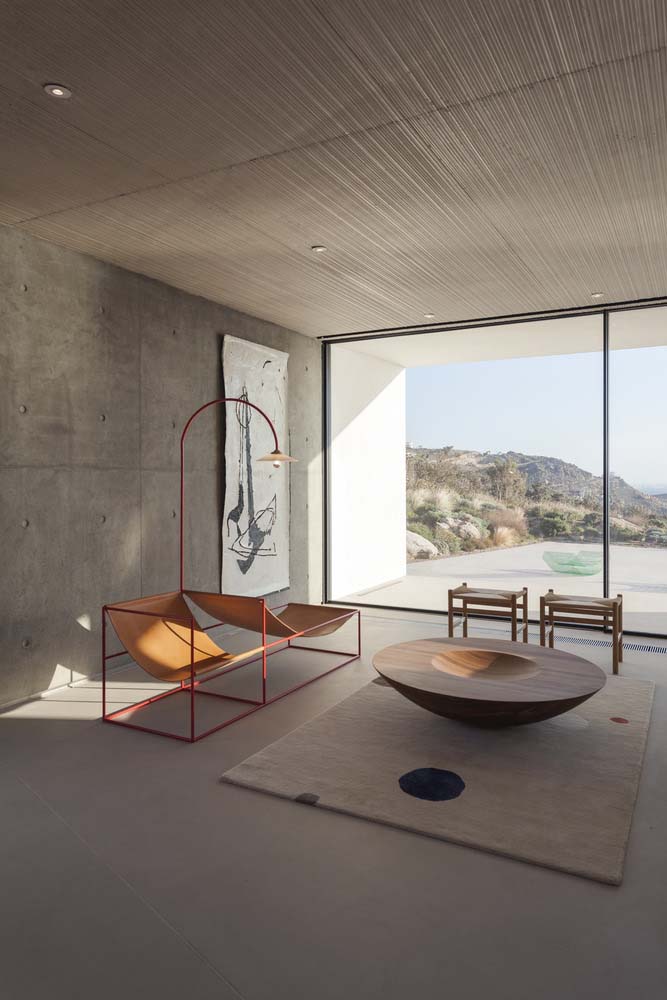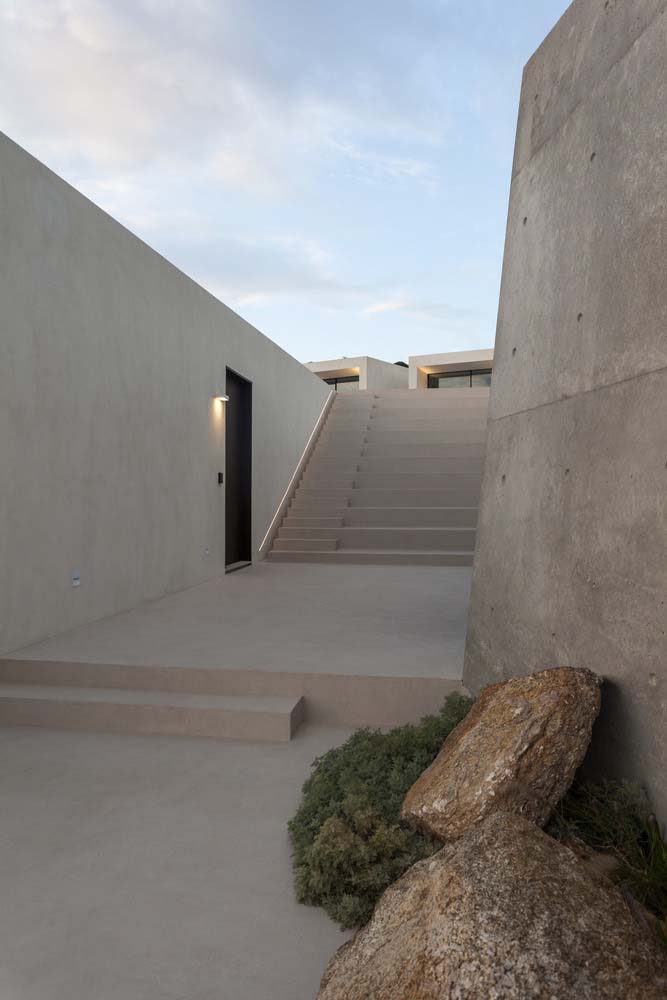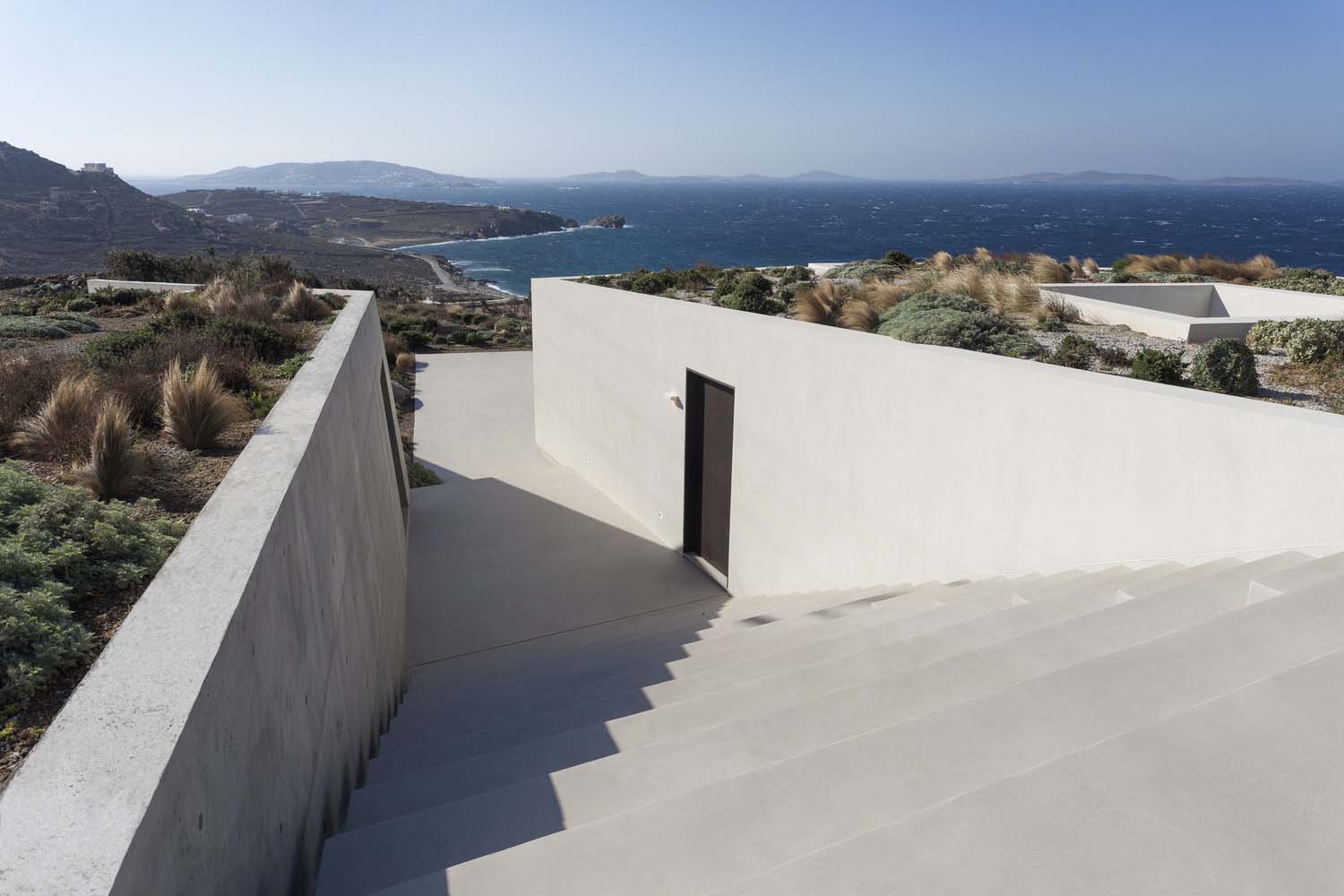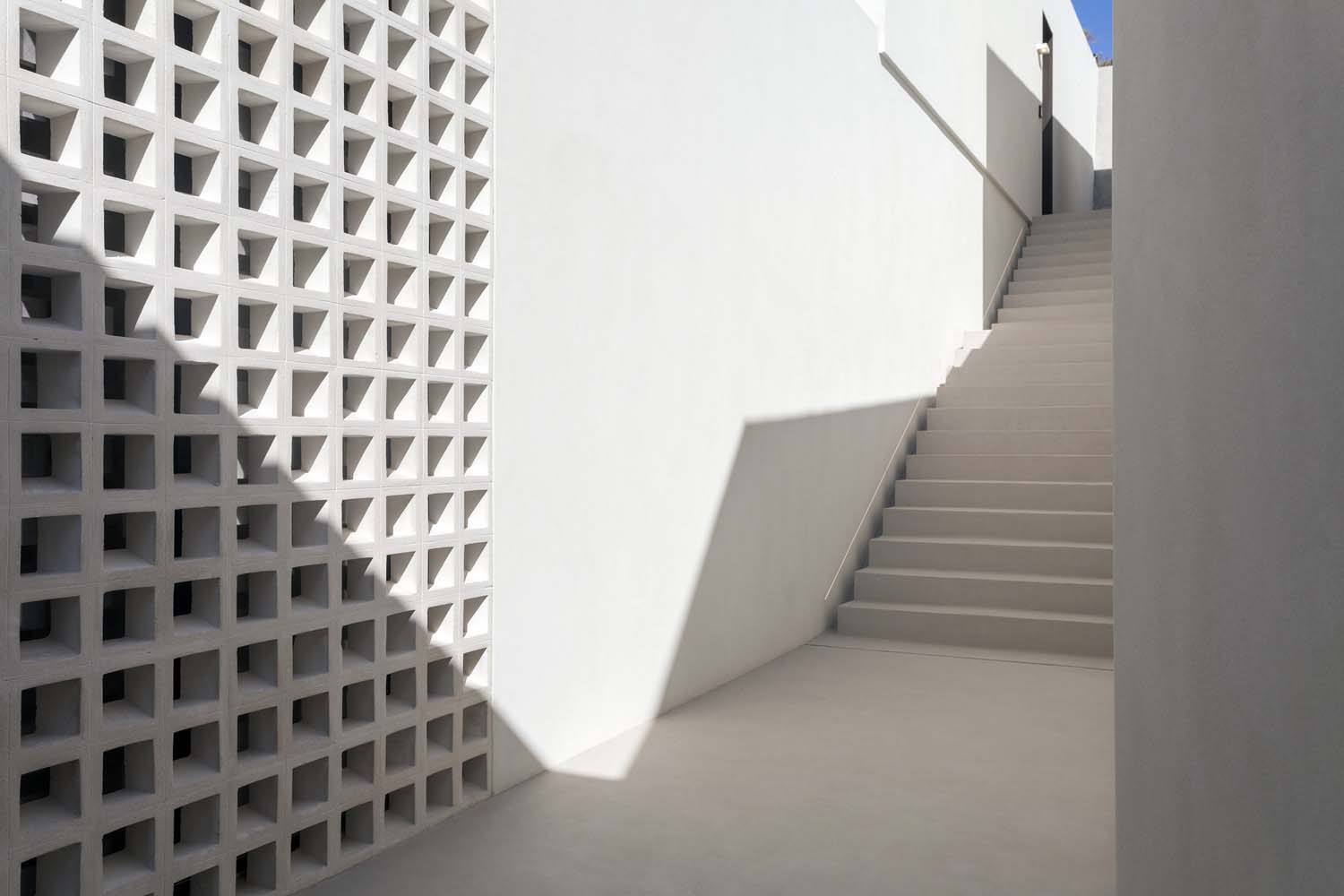 It faces south, facing the Aegean Sea, and is covered by a green roof. In order to prevent cars from being seen from above, the outdoor parking places are also covered with a green roof.
The landscape design is based on the already-existing natural terrain, drawing inspiration from its aspects and reinterpreting the range, textures, and colors of local plants to create a fresh palette. The objective is to modify the natural landscape as little as possible while reassemblying the native vegetation in the intervention zones. The suggested xeromorphic crops are low-maintenance and require little irrigation because they can withstand similar climatic and soil conditions.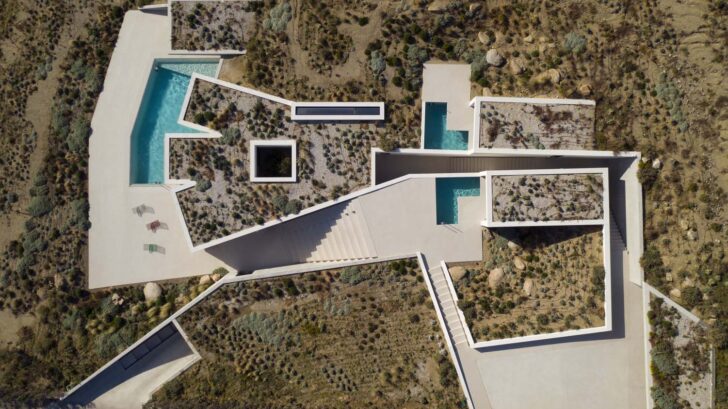 Project information
Architects: A31 Architecture – www.a31.gr
Area: 340 m²
Year: 2022
Photographs: Yiannis Hadjiaslanis, George Fakaros
Manufacturers: Cement Plus, Deve Lime, Lapitec®, OLIVARI, RCN aluminium
Lead Architect: Praxitelis Kondylis
Interior Design: A31 ARCHITECTURE / Praxitelis Kondylis
Landscape Design: ARCHETOPO / LANDSCAPE URBANISM
Lighting Design: HALO Architectural Lighting
Structural Engineer: Konstantine Gregoriades
MEP Consultant: Yiannis Deris
Lead Project Manager: Panagiotis Karras
Project Management Team: Ioanna Siouti
Design Team: Davide Fois, Anna Baltzi
Construction Supervision: Panagiotis Karras, Praxitelis Kondylis, Nikos Pappas
Program / Use / Building Function: Residence
Art Work: Socrates Fatouros
City: Mykonos
Country: Greece