A fairly recent interior design trend is to decorate your home to look more contemporary, modern, and sleek. Designing your home with a modern-day vibe generally involves using aspects such as natural light, monochromatic colors, neutral textures, and a minimalist and practical look. Using this style creates an environment that boosts positivity, energy, and enthusiasm. All of these are ideal for those working from home, which has become the new normal.
However, this modern design is not for everyone. In most cases, homeowners will strive to create a more cosy, comfortable, and warm feel in their homes. This can be done in several ways, such as using decorative fluffy pillows, pot plants, rare paintings, and other furniture with unique features. One method that you can use to create a more vibrant feel in your home is to use area rugs. Many companies, such as Momeni, have a wide range of area rugs. This article will show you how you can redecorate your home using area rugs.
Choosing A Rug That Matches the Theme and Décor of Your Home
It is well-known that rugs are quite versatile. They can be bright, eye-catching, dull, and neutral with various shapes and intricate patterns. Therefore, one of the first things that you should consider when using area rugs in your home is the color scheme of your home. Some of the points to consider are:
Will the colors and pattern of the area rug match the color scheme of the room?
Do I want the room to have a minimalist and modern décor or a cozy and homely look?
Will the patterns on the rug clash with the patterns and texture on the upholstery and other furniture?
What material should the area rug be?
When decorating your home with an area rug, you should make sure that the patterns, shapes, and design of the rug don't clash with the patterns and texture of the room. For example, if the area rug is shaggy and loaded with geometric patterns and shapes, then chances are it will not complement a room that has a zigzag or vertical design on the walls and ceiling.
With regards to color, it will be best if the area rug matches at least two or three colors of the room. For example, if the room's color theme has tones of brown, beige, and dark grey, then an area rug that is white, dark green, or cream will work perfectly.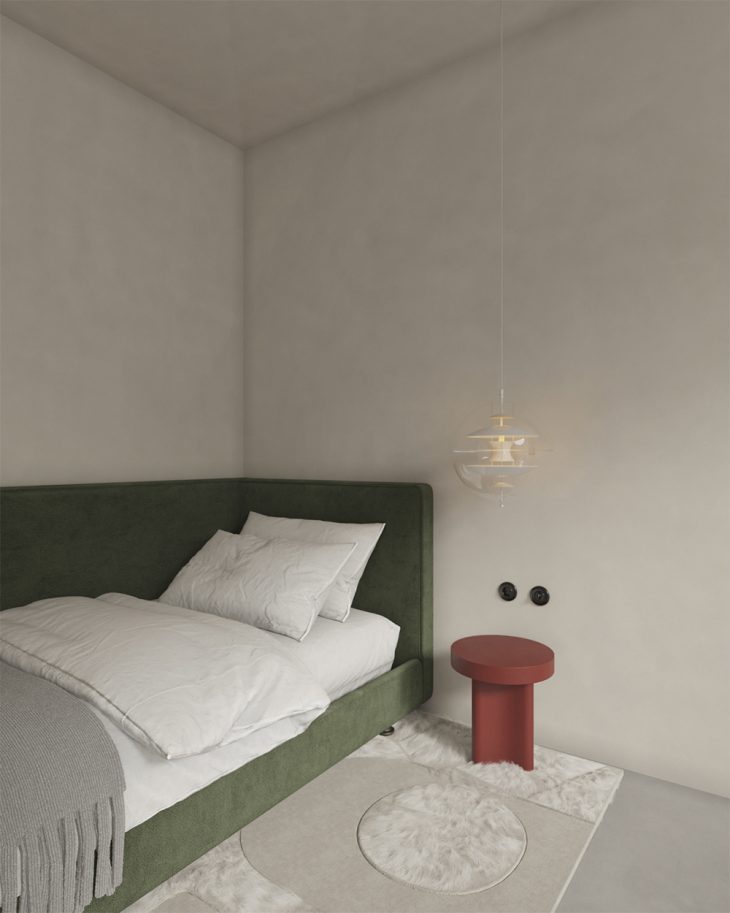 The Perfect Placement of Area Rugs
Area rugs have become the ideal decorative tool in interior design due to their versatility. A recent trend in interior design is to use large area rugs as hanging wall art. This trend allows homeowners to have a mini makeshift art gallery in their homes without needing expensive, classy, and elite paintings. The area rug will become the room's main attraction and center focus in this case. Now, these high-quality rugs can be used as hanging wall art, drawing the attention and interest of anyone who walks into the room.
Aside from using area rugs as a statement piece, it is important to note that these rugs can be used in just any room of your home. However, the way it is placed is key to creating an ideal atmosphere. Here are some tips that you can follow on how to place area rugs in different rooms of your home:
1. Area Rugs in the Living Room
The area rug is the room's focal point in the living room. As such, the area rug should be in the middle of the room with different furniture surrounding it. In this case, the couch or chairs should not be placed on the rug. However, if this is not possible, only the front of the couch or chair should be placed on the edge of the area rug.
2. Area Rugs in the Dining Room
In this room, the area rug should be large enough that the back legs of the dining room chairs should be placed on the inside of the area rug, as shown in the picture below. However, if this isn't possible due to a lack of space, ensure that the front legs of the dining room chairs are on the rug at all times.
3. Area Rugs in the Kitchen Area
In the kitchen, you have more freedom regarding where and how you place the area rug. The easiest and simplest is to place a rug under the bar stools. Alternatively, a runner can be placed along the kitchen counter. In this case, it is preferable if the rug is placed near the counter that has the stove.
Creating a Comfortable and Relaxing Home Environment Using Area Rugs
Designer rugs have been used to design and decorate homes, offices, and public spaces for years. These types of rugs are best for creating an inviting and calming atmosphere. This article has put together a short beginner's guide to using area rugs if you are thinking about redesigning your home.