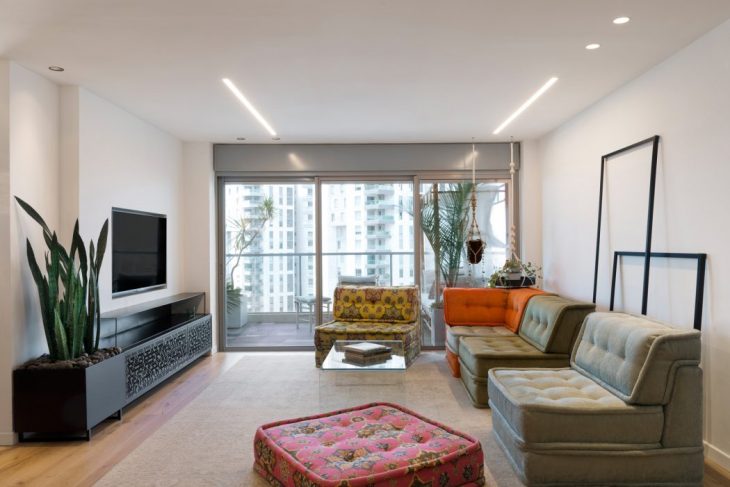 Design studio .be designed this bright apartment located in Ganei Tikva, Israel. Take a look at the complete story below.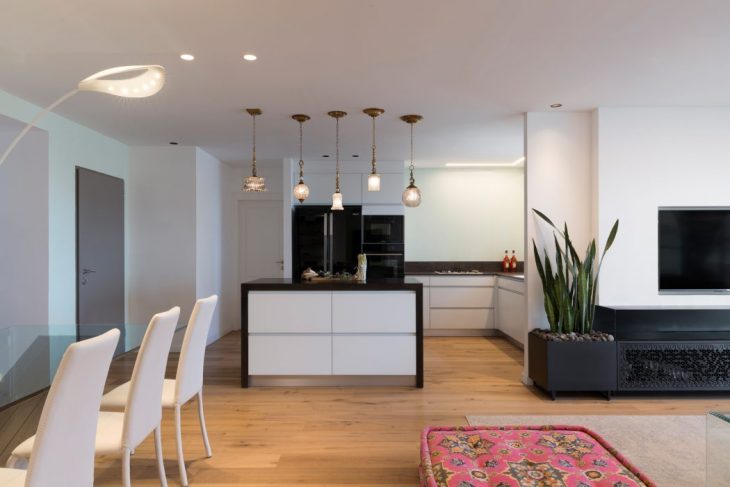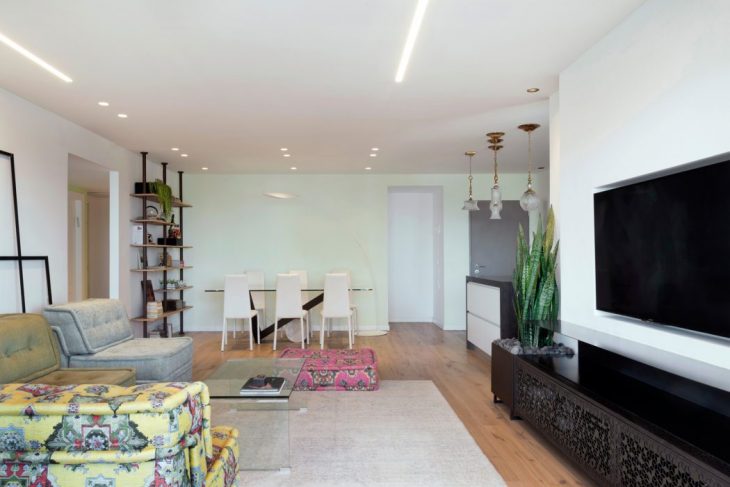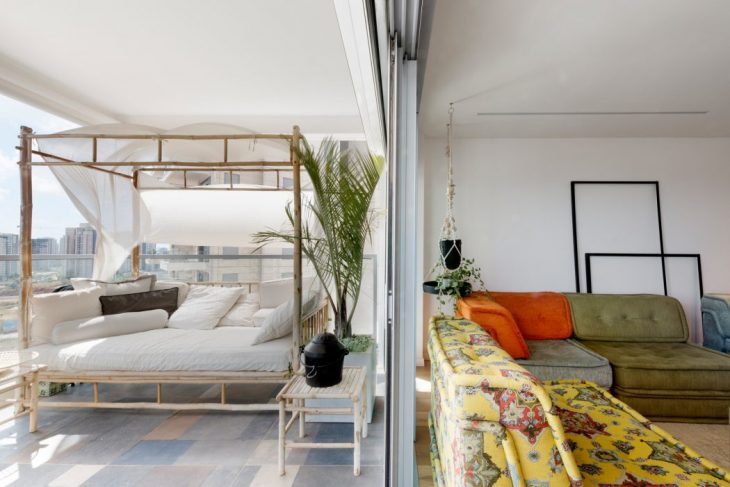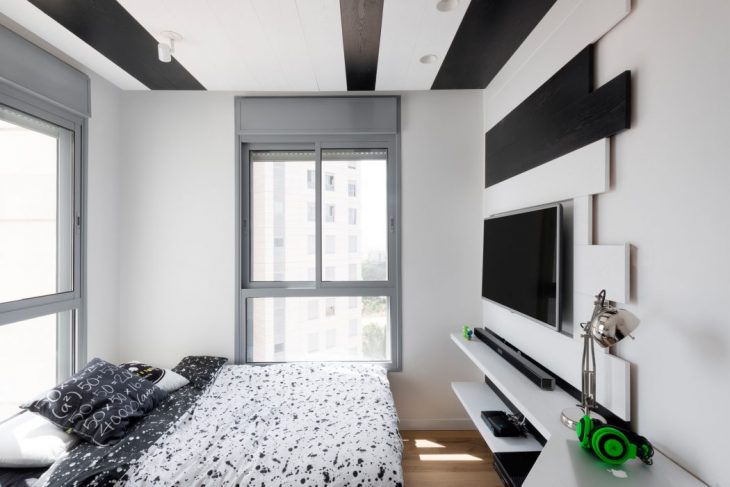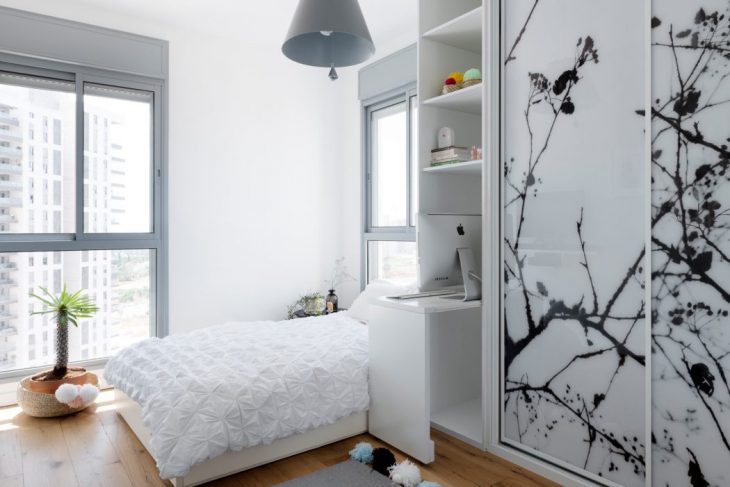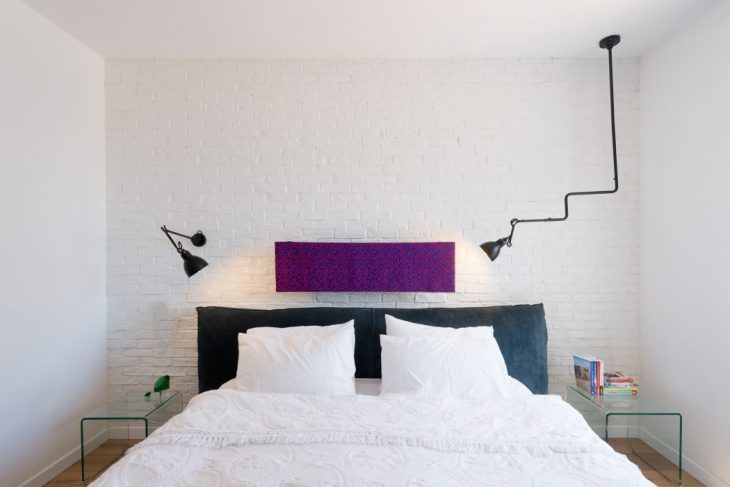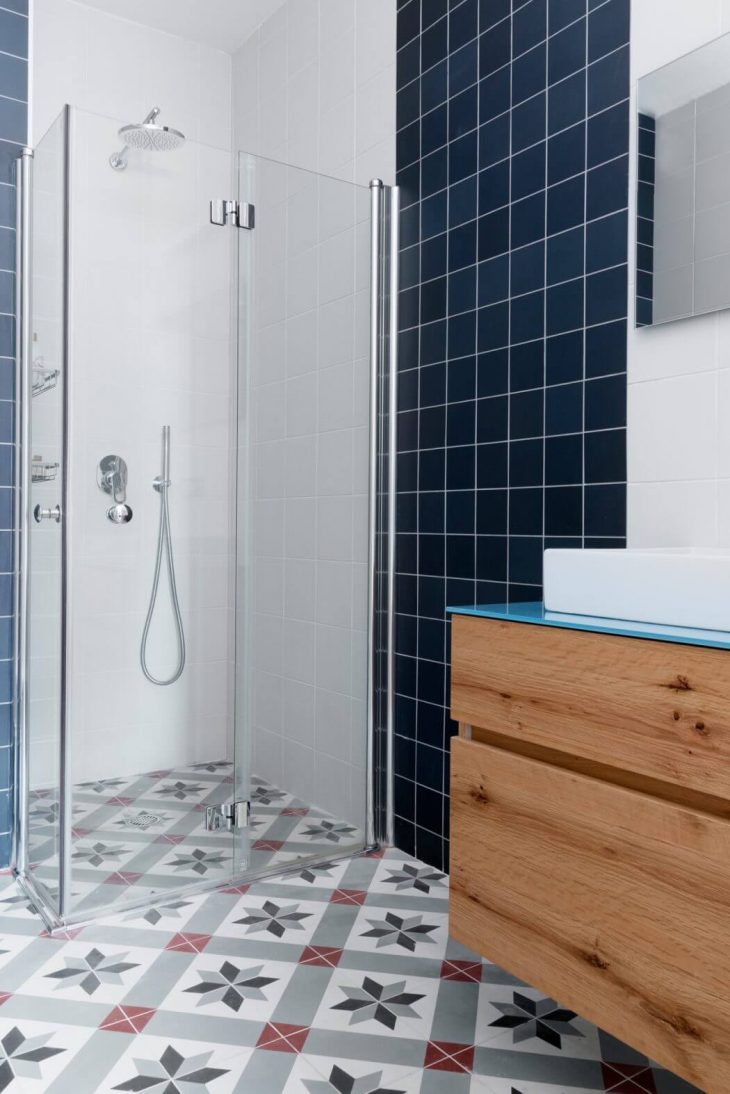 We believe that a house must reflect and tell the story of the people live in. The husband works in the field of medicine and aesthetics, and the wife is a photographer who traveled in the world and is now a successful businesswoman. When we translated and connected their story to the design concept, an eclectic style apartment was created in which combinations were made between a variety of materials, colors and lots of textile accessories.
We decided to make a few changes in the apartment plan to suit it to the needs of the family. For example, we turned the warehouse into a closet in the parents' suite, and decided to break the wall at the entrance to the apartment in order to create an airy and open space.
It was important for the family to drink coffee in the morning and look at the view, host friends and family, and chill out after work. These desires have been translated into an open and dynamic space created by transparent furniture that does not overload the space, a detachable seating system that creates multiple combinations which allows creating a dialogue between the inside and outside. The planning of the lighting was meticulous and includes several scenarios adapted to the lifestyle of the family; General and strong lighting for time of hospitality, intimate evening lighting and dramatic lighting that focuses on unique elements in space.
A large number of elements in the apartment were designed by us and manufactured custom-made for the client. In the living room, we designed the television unit which combines a sideboard with a planter made of metal and wood. The doors of the sideboard were manufactured using an advanced technique of computerized laser cutting for a kind of mashrabiya in contemporary geometry. The combination of metal and wood is repeated in the library that was planned in the dining area. It is anchored to the ceiling and floor and serves as a display of the items beloved by the couple. In the boy's room we designed ceiling coverings in black and white oak planks. The oak cover descends to the wall, defines the sleeping area and contains the lighting fixtures, the television and also serves as a computer table. In the girl's room we designed a custom wardrobe, which besides being a regular wardrobe, contains a hidden table that is moves in and out when necessary.
Photography by Gidon Levin